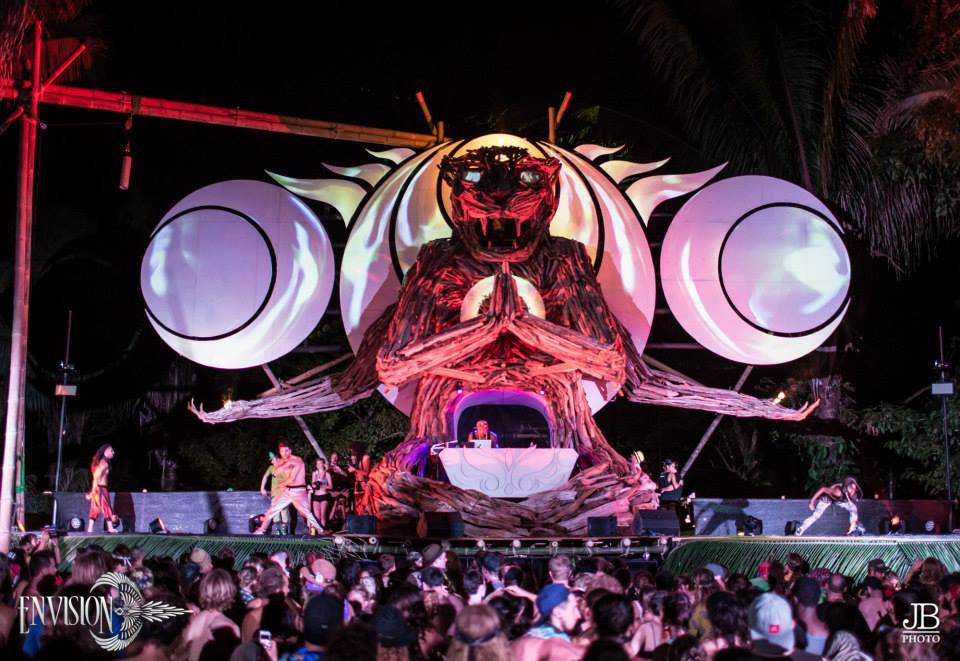 Ernest "Hoodie" Salinas is a San Francisco based artist and sculptor who specializes in environmentally conscious stage design and construction. Traveling the globe, Hoodie creates outstanding installations at festivals and events that are enchanting to the eye.


"Magicika" from Once Upon a Fesitival. Photo by Edward Clynes.
Hoodie's approach stems from his desire to build only from locally sourced materials, reclaimed woods, metals and glass, creatively constructing them into an artistic display of visual stimulating, interactive designs.
His goal is simply to give his audience an all encompassing and transcendental experience which is emulated by the harmony between the stage presentation and its surrounding environment.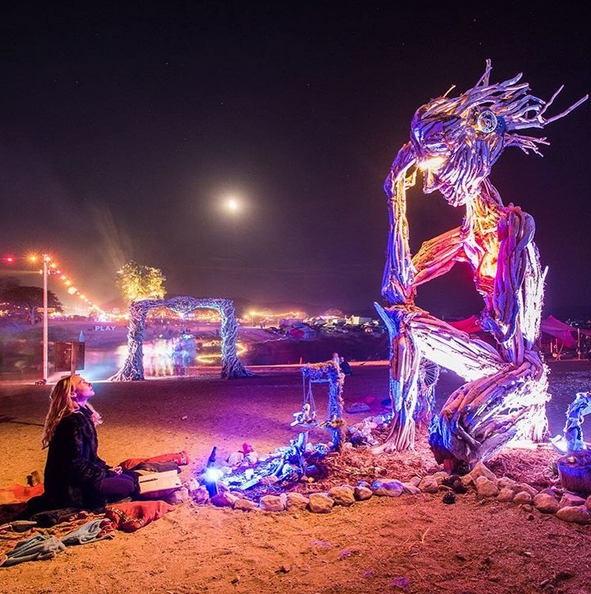 "Torn Between" from Lighting In A Bottle Festival 2016.
Hoodie recently revealed the forest's face, adding his artistic flavor to the CoSM property. Design in collaboration with Alex Grey, a dying oak tree made a resurgence in the form of a Tree Shaman. With no official name yet, this instillation is an extraordinary addition. A must see!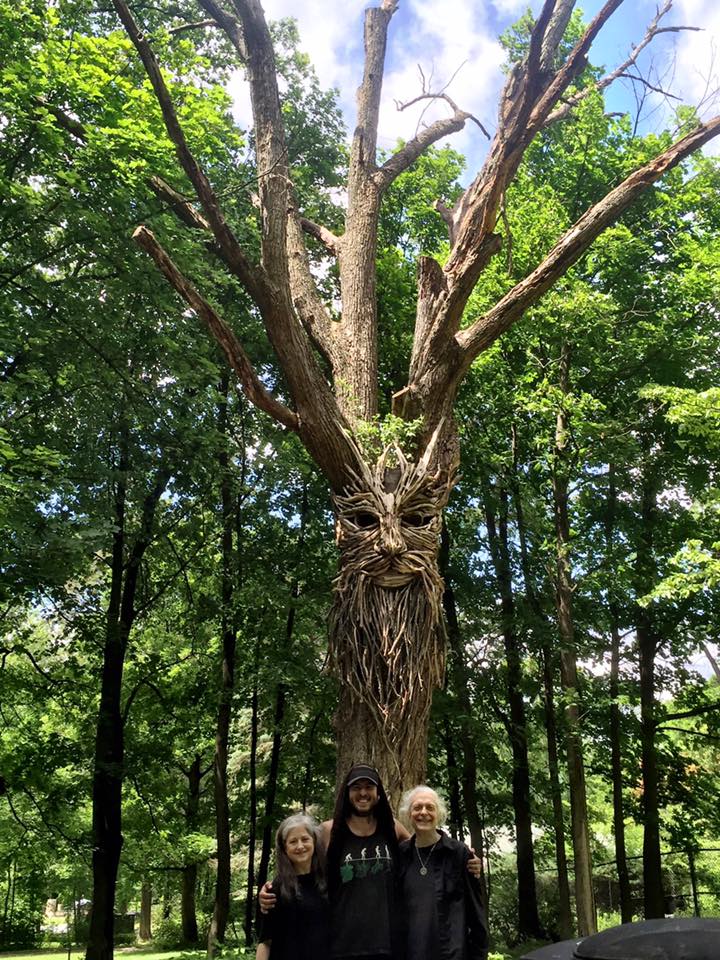 Newest sculptural addition to CoSM! Hoodie with Alex & Allyson.
Best of luck to Hoodie as he continues his artistic pilgrimage. For more information on this spectacular visionary, stay updated through his Facebook and Instagram. Be sure to stop by during CoSM's open hours to get a first hand look at his contribution to the community!