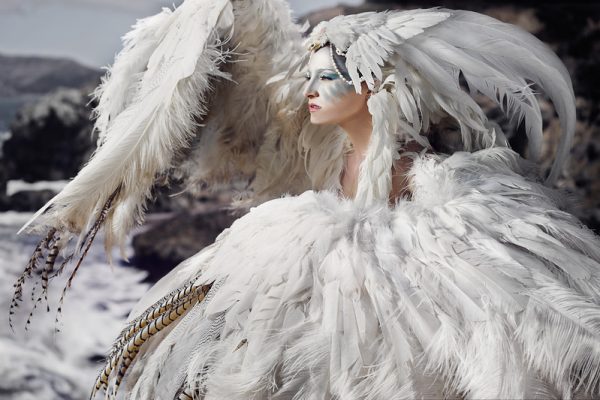 Kathryn June "Ka" Amorastreya is a goddess of all trades. From healing arts to painting, costume creation and more, her gifts are limitless, extending out into all parts of the artistic spectrum.


Photo by Mario Covic
As a child, her young imagination spread out far beyond the high plains of West Texas. The bleak landscape provided an atmosphere for her to fully indulge in creative exploration such as music, dance, theatre and crafting.


Photo by Sequoia Emmanuelle
Her passion ignited when she discovered healing arts, the power of healing, and the beauty in helping people improve their quality of life. She worked as a massage therapist for ten years, and began to seek ways to incorporate this love for healing into her artistic expressions.
The discoveries continued as her innate talent for creating gifts of nature transformed into the manifestation of ceremonial tools, costume, headdress and adornment. After picking up the brush and palette for the first time in 2002, Ka recognized her profound gift in the paint medium. Teaching herself how to paint, she began to delve deep into her heart, bringing forth powerful visions.


Aswan by Ka Amorastreya
"I believe that what we create is what we experience in life. By using our creative gifts we can choose how to shape our reality, and deeply impact the lives of those around us. The aim of my art is to bring more beauty into this world.  When I experience beauty, I feel my heart open.  When I have an open heart, I experience more love, peace, joy and healing in my life. I hope to inspire an awareness of sovereign empowerment in our collective heart, to create the beauty we wish to see in the world.I hold great reverence for our collaborative potential to bridge Heaven and Earth through our love and imagination." -Ka Amorastreya


Photo by Sequoia Emmanuelle
Ka has continued to develop her expressive talents in the performance arts, and has danced and offered her art at events and galleries internationally for the past decade. She
embodies a reflection of angelic beauty, d
ancing in heavenly white wings and feathered regalia, handcrafted by herself. Ka opens a portal of healing, as an offering to every heart to receive the transmission of unconditional love and grace. Each performance is unique, and improvised as Ka weaves the prayers and hearts of those present, into an invocation of transformational blessing.
Ka is also a founding director of the Visionary Arts Foundation, and her designs have been featured in multiple publications including, US Elle, Paris Vogue, Dark Beauty magazines, and the Rolling Stone online magazine.
CoSM is ecstactic to welcome Ka back for another round of her spectacular workshop: Your Coronation with Ka Amorastreya.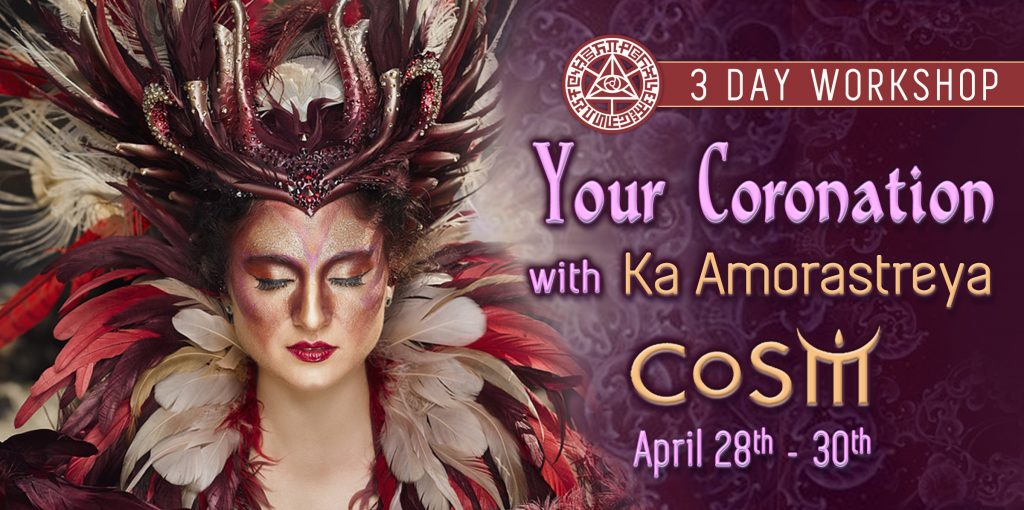 Join us as we liberate the beauty and magic within, by expressing your unique and powerful qualities through creating and donning a headdress, and crowning your divine self. The workshop will begin with a multicultural exploration of how headdresses have been made and worn in the past and into the present.
Seeing the vast variety of materials, styles and possibilities will inspire imagination, and help to envision the crowns that will be made during the workshop. There will also be a discussion on cultural appropriation, and how to make a headdress with awareness to cultural sensitivities. An opportunity of a lifetime secure your spot today! See the
link
for details and registration.
|
|