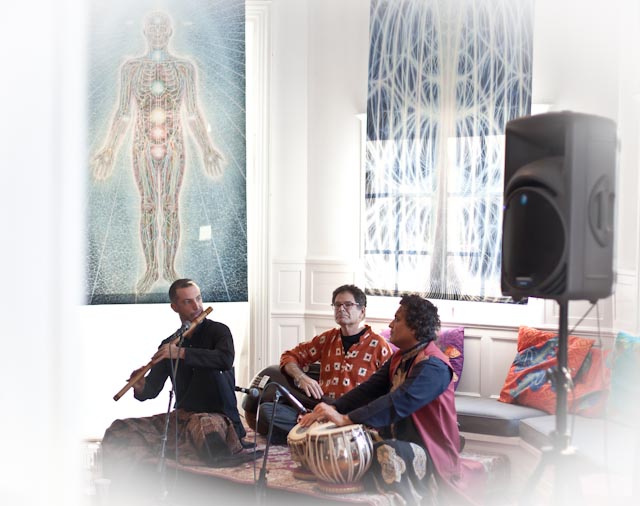 Eric Fraser, Steve Gorn and Naren Budhakar

Art Church - 1/6/2013 - Indian Classical Music
At our January Art Church event, we were visited by some talented musicians who shared their musical skills with the CoSM community. Joining us were Eric Fraser on bansuri flute, Naren Budhakar on tabla, and Steve Gorn, who played tanpura, and also had a guest appearance on bansuri flute. All three musician have devoted many years of their life in dedication to Indian music.
Before the concert, there was a great discussion between Alex & Allyson and the musicians about the structure and technique of Indian music, and also the similarities of the creative processes of art and music.  They spoke about music as a spiritual practice because of both the the discipline and the aesthetic beauty. They played a few ragas to a packed house and everyone had a wonderful time.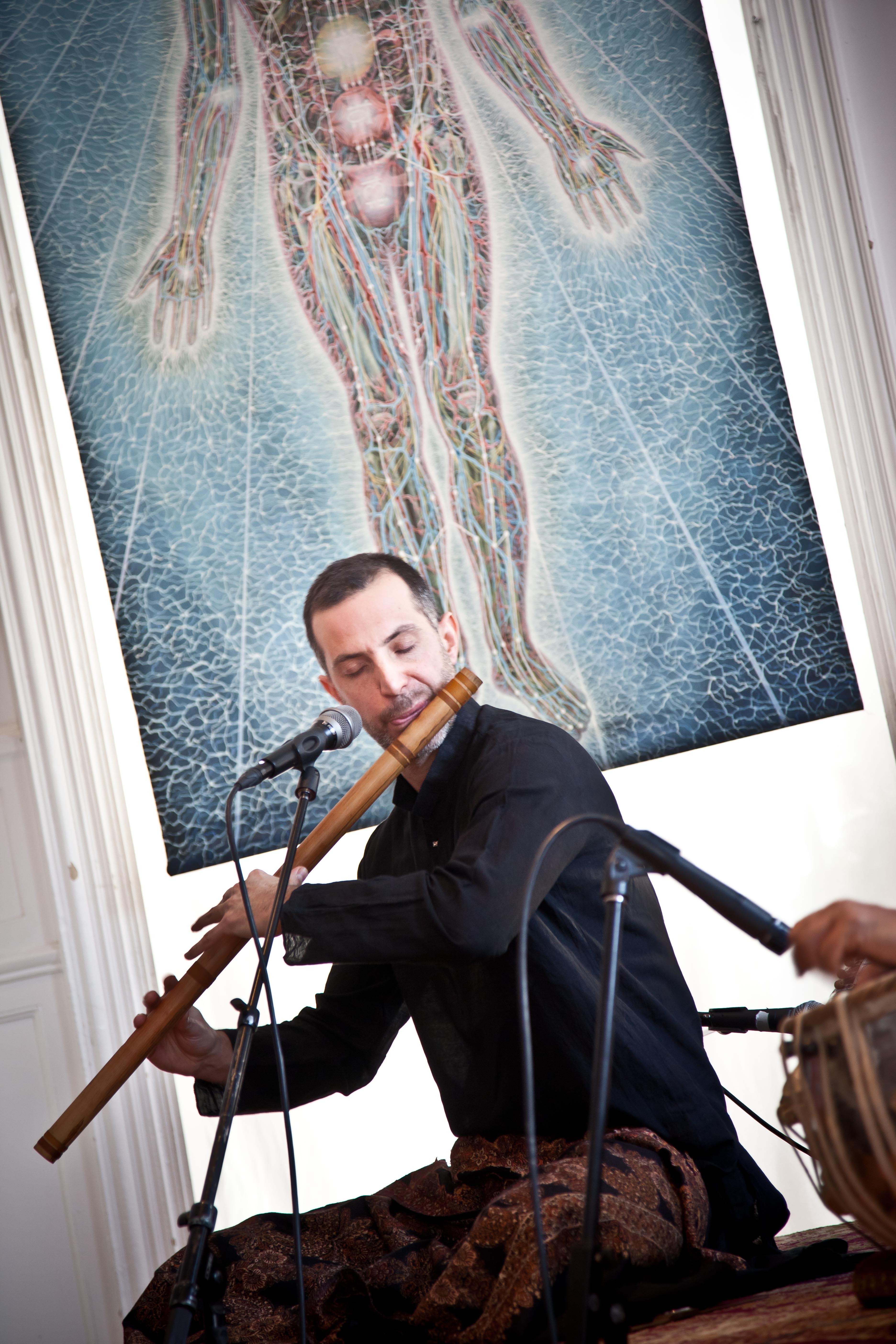 Eric on bansuri flute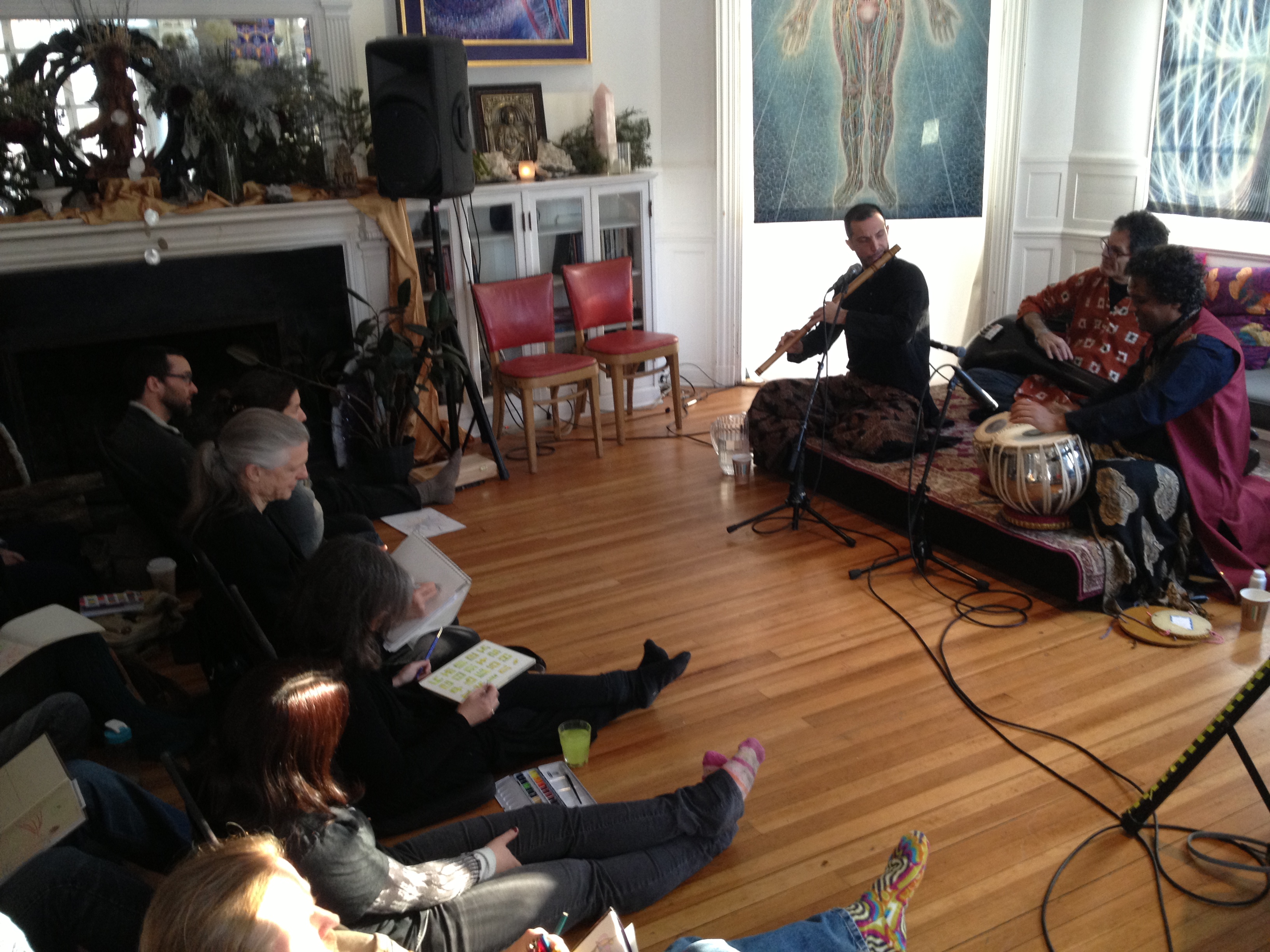 Alex, Allyson & friends making art.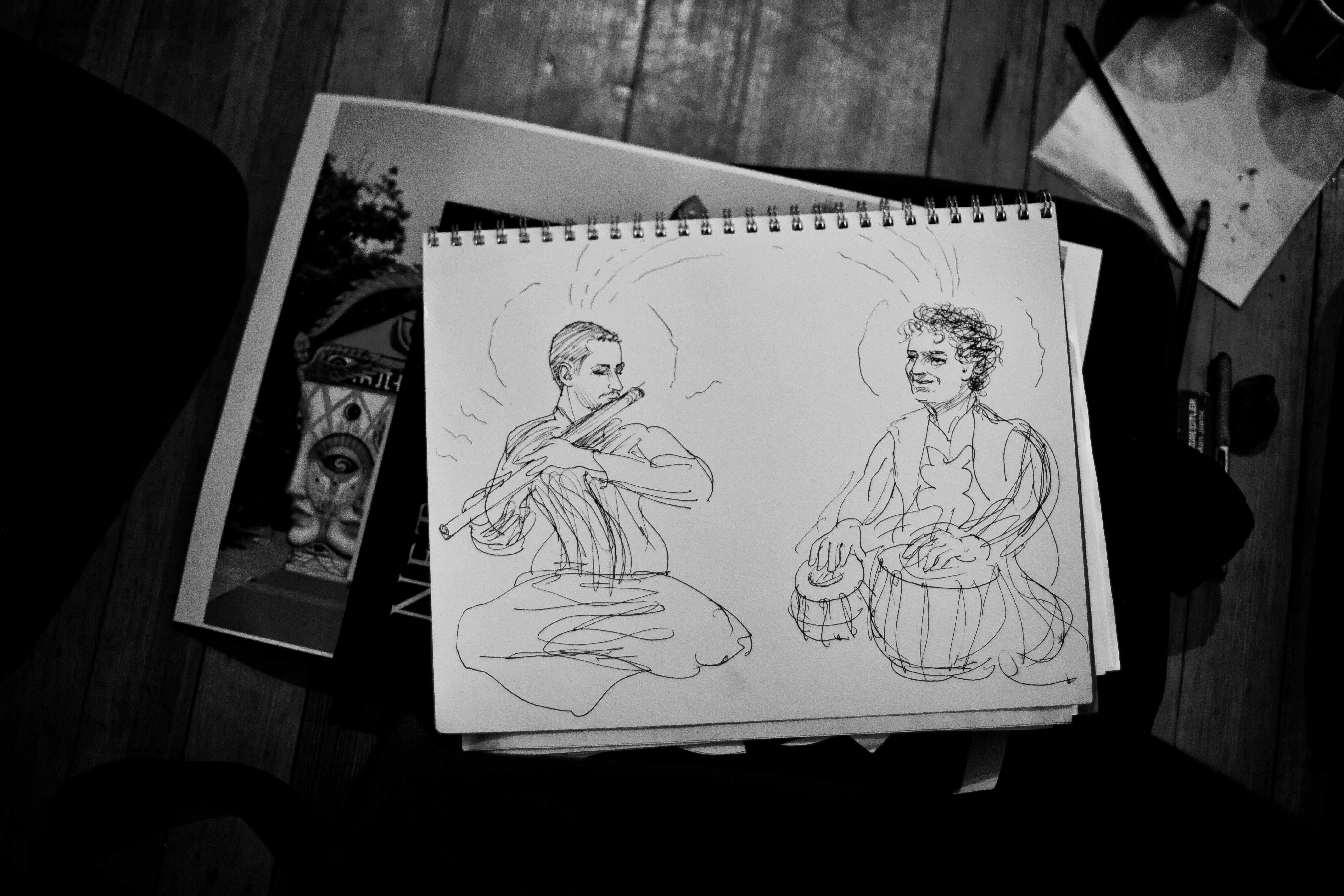 Alex's Drawing of Eric and Naren playing
Check out some video footage of the event: