Alex explains how to accurately render light on the human face.
"The expressive language of painting has uniquely traced the soul's evolution of consciousness for over 30,000 years. Sacred art traditions throughout the ages have celebrated the visionary realms, exploring Heaven and Hell. Through global media and communication, artists today access the entire history of the human imagination through the iconography of past civilizations and continue that visual intercourse in their paintings. Pattern and ornament, color, light and feeling offer a portal for the creative interpreter who illuminates mystical and transcendental domains. Skilled painters intimate with expanded states of awareness, translate these subtle archetypal dimensions to facilitate realization of divine spirit." -- Alex and Allyson
The July/August Visionary Painting Intensive hosted an accomplished group of artists to the CoSM Studio, led by Alex and Allyson with guest artists Amanda Sage and Chris Dyer. Participants were encouraged to launch into two paintings during the week, one from an original vision and the other a self portrait.  Each day, Alex and Allyson offered illustrated discourses on topics including technique, elements of design and composition, color, light and expression. Vision practices during this immersive workshop assisted in catalyzing images and developing content, the artist's most important consideration. In an open studio format, artists worked late into the night, inspired by the musical stylings of DJ Jon Ohia.

Alex & Allyson in working with Ben Ridgeway.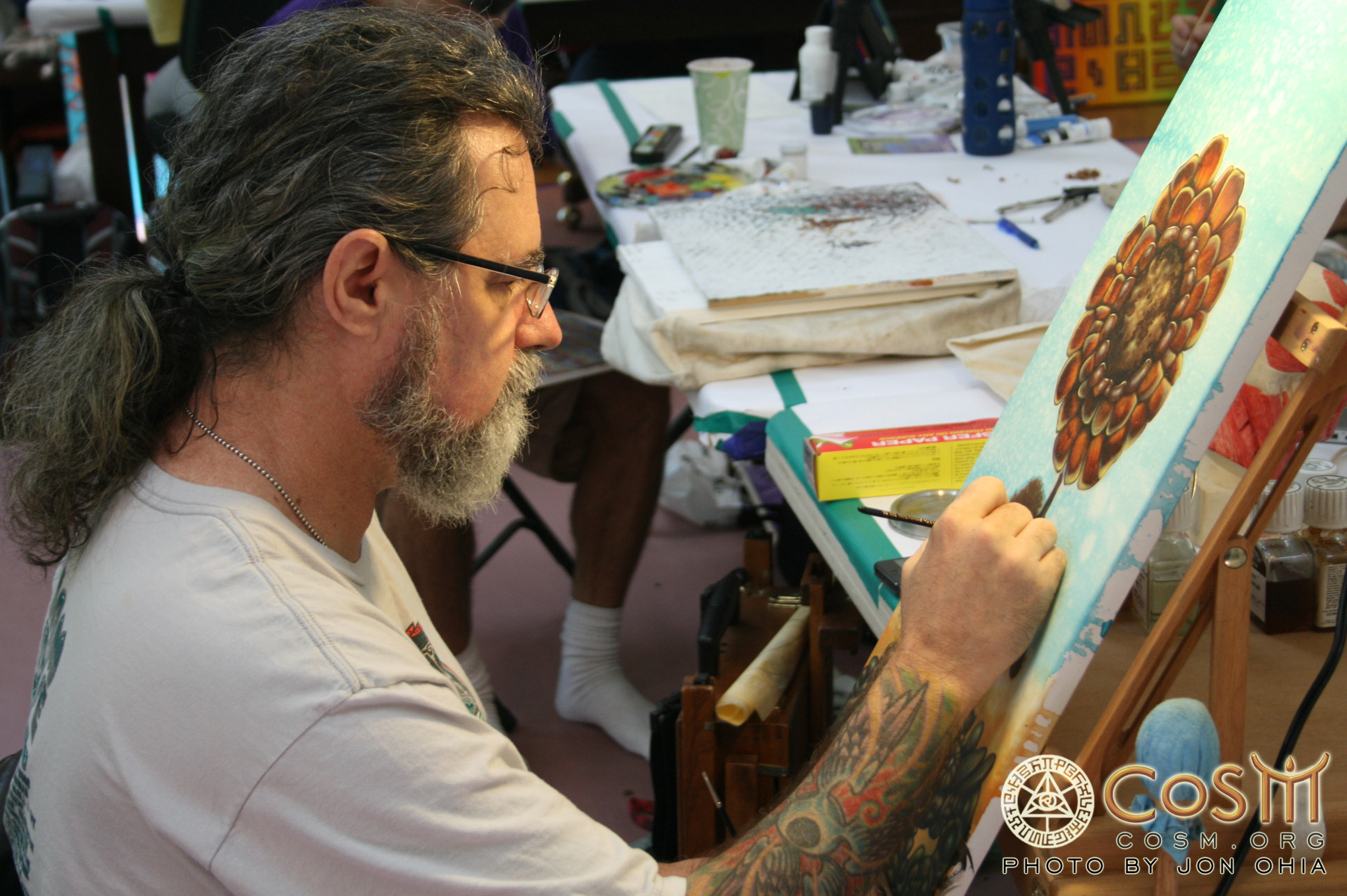 Acclaimed graphics and poster designer, Jeff Wood, experiments with layering color.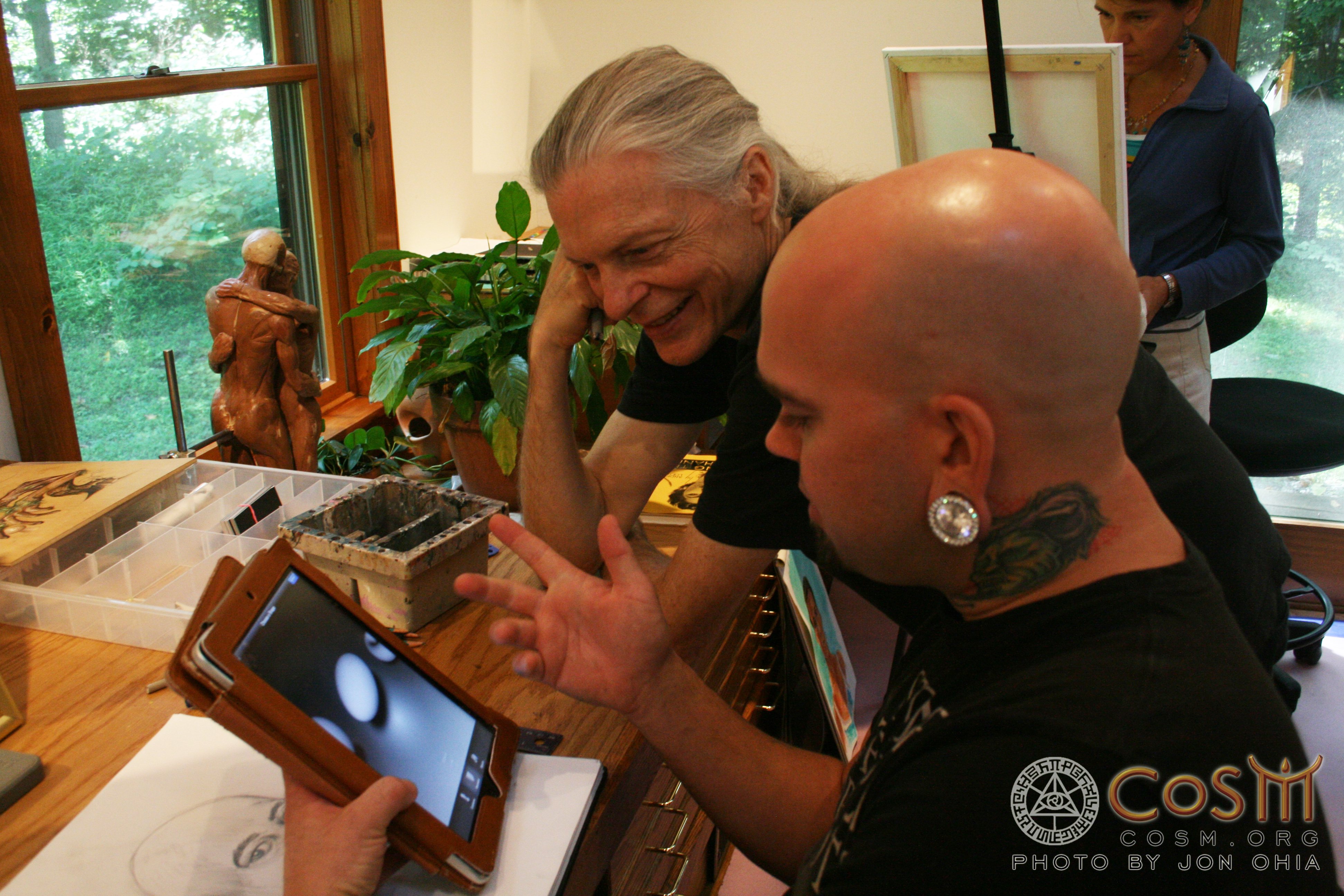 Alex discusses lighting on an egg with artist, Mike McGee.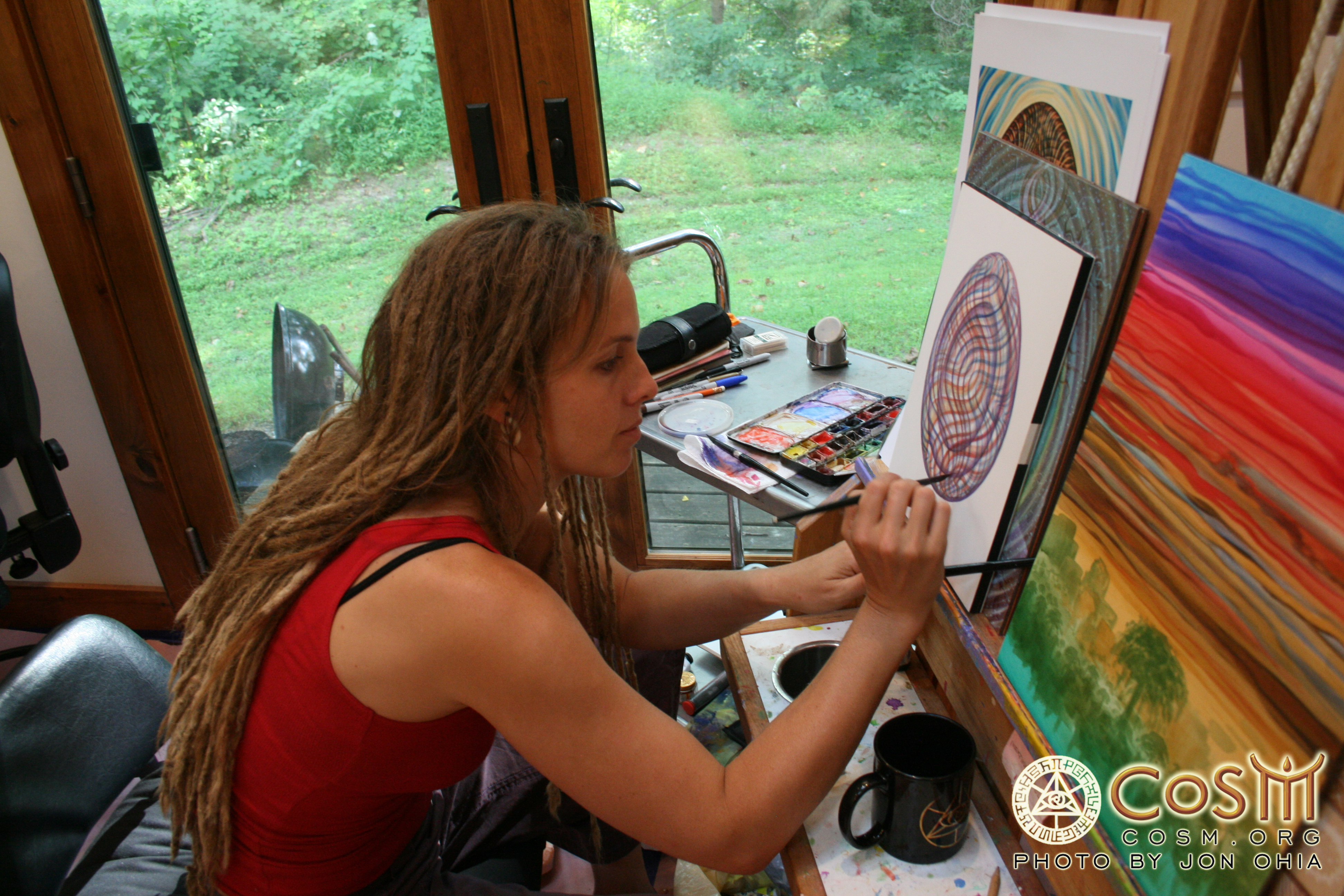 Guest artist, Amanda Sage, developing several new paintings at once.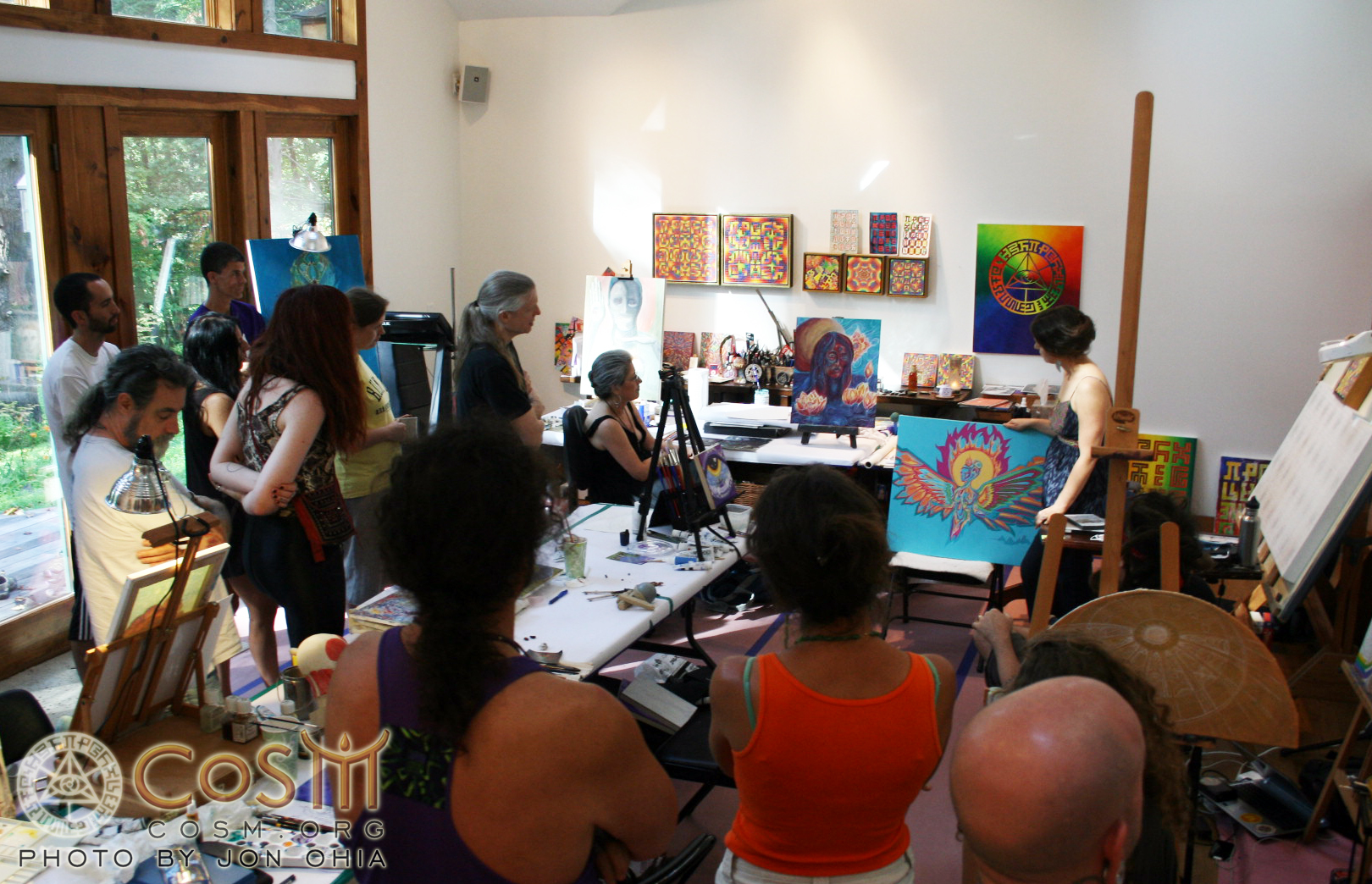 Michelle Mackey shows her work during "All Eyes On You," an artists critique session.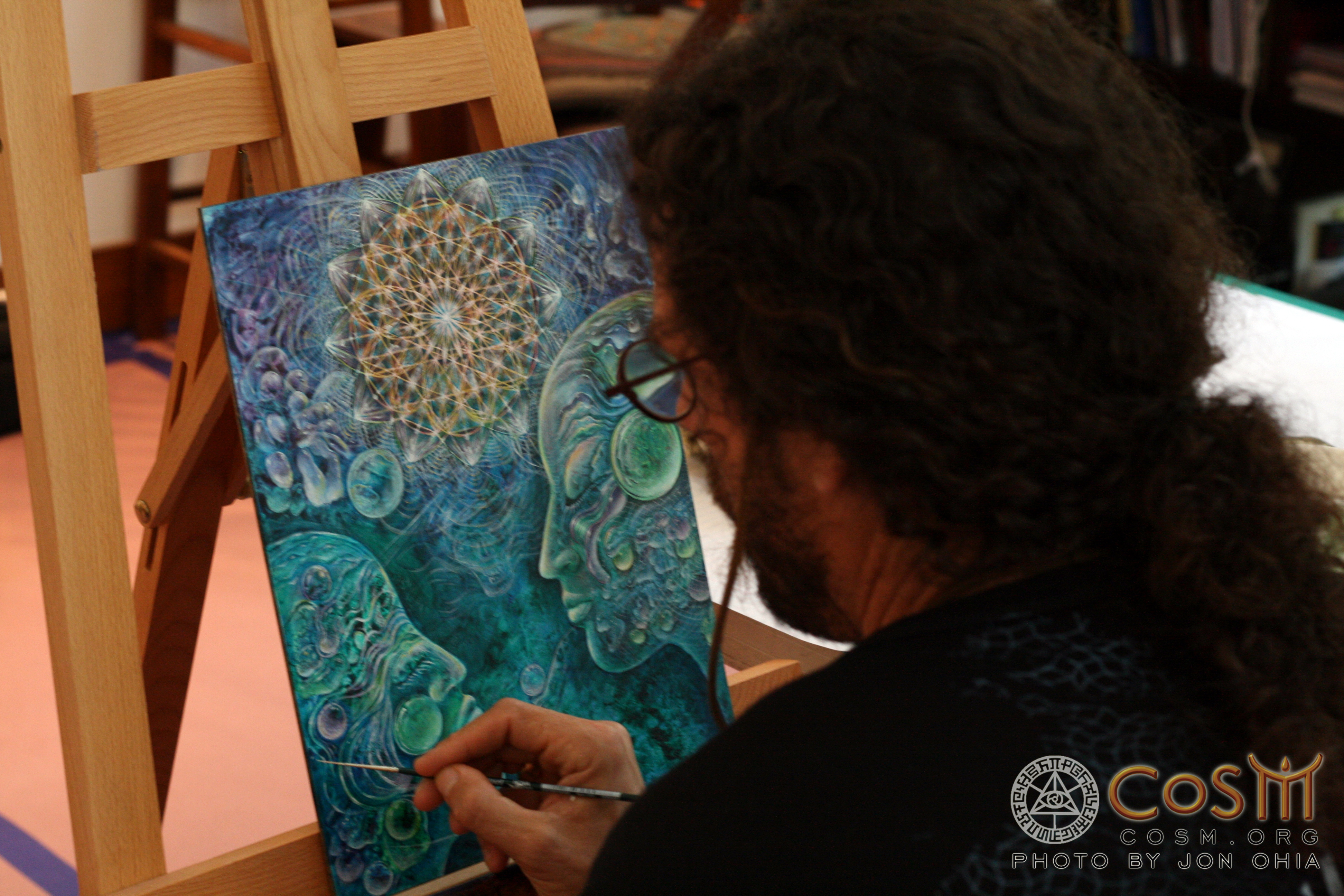 Jon Berk creating a "liquid light" effect in his painting.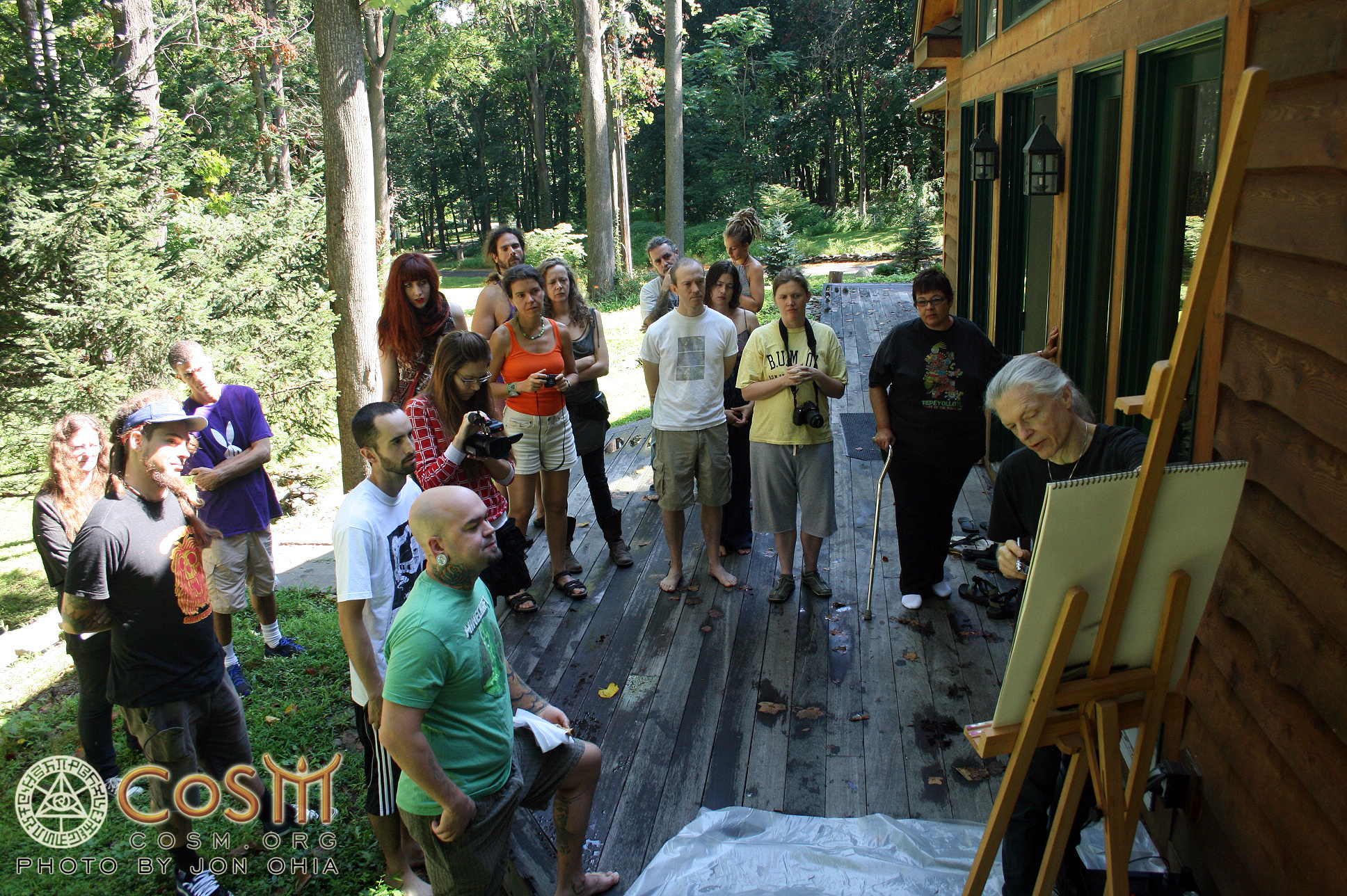 Alex giving a live airbrush demonstration on the studio deck.