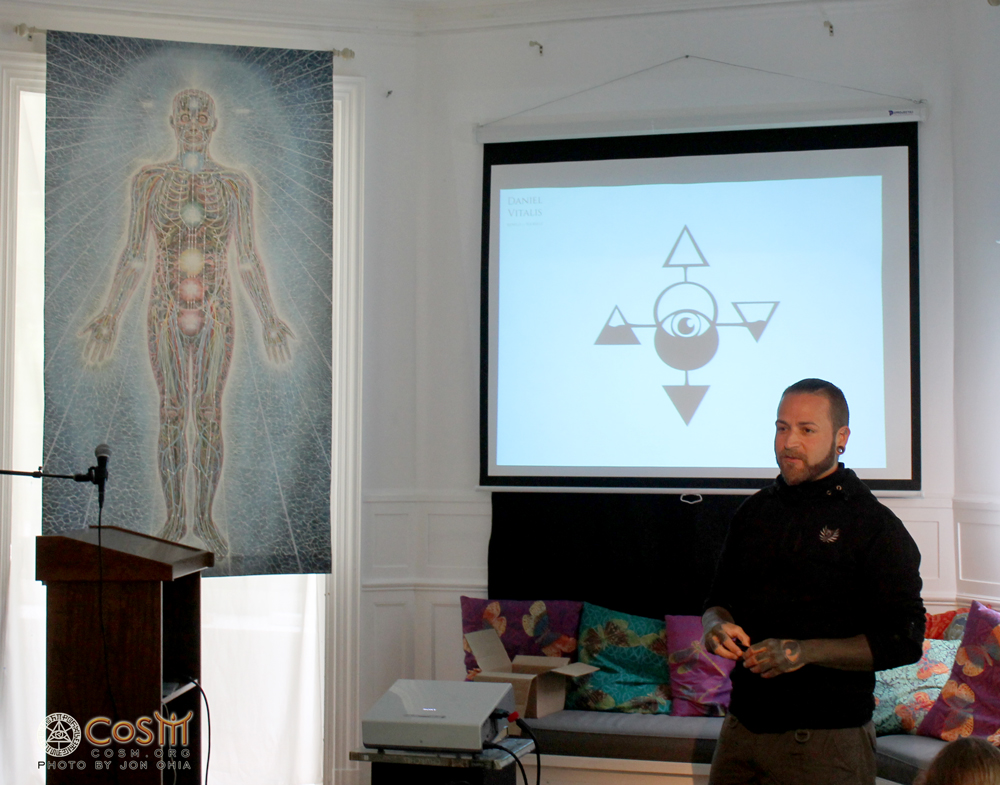 Daniel Vitalis presenting at CoSM.
"The Intrisic Taboo" weekend workshop featured dynamic, entertaining presentations by health and personal development strategist, Daniel Vitalis. Comparing the health and strength of humans past and those currently living in indigenous communities, to the health people living in the Westernized world, Daniel's perspective inspires a desire to reintegrate with nature.  "ReWilding" is the term Daniel coined to describe a lifestyle focused on reconnecting to our natural roots from the current consumerist model. His work maps the interrelation between the four elements and our basic biological functions and daily necessities of living. Utilizing this knowledge, he provided strategies for attaining and maintaining peak physical condition.
Workshop attendees were treated to delicious meals; the menu designed according to Daniel's nutrition wisdom, and prepared by CoSM's head Chef, Amanda Beame. Blue skies and warm weather created the perfect atmosphere for reconnecting mind to body, and body to nature, as Daniel demonstrated ways to play that would keep the body youthful for a lifetime. To learn more about ReWilding, visit
Daniel online
.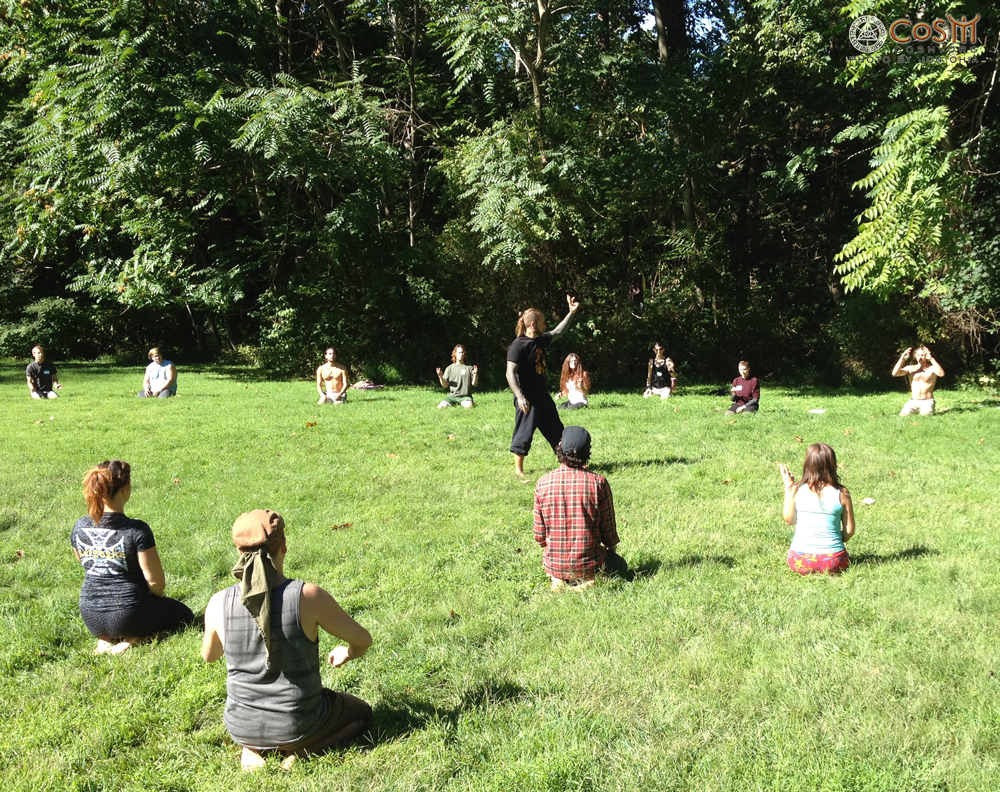 ReACT - ReAdaptive Conditioning/Training with in the CoSM meadow.