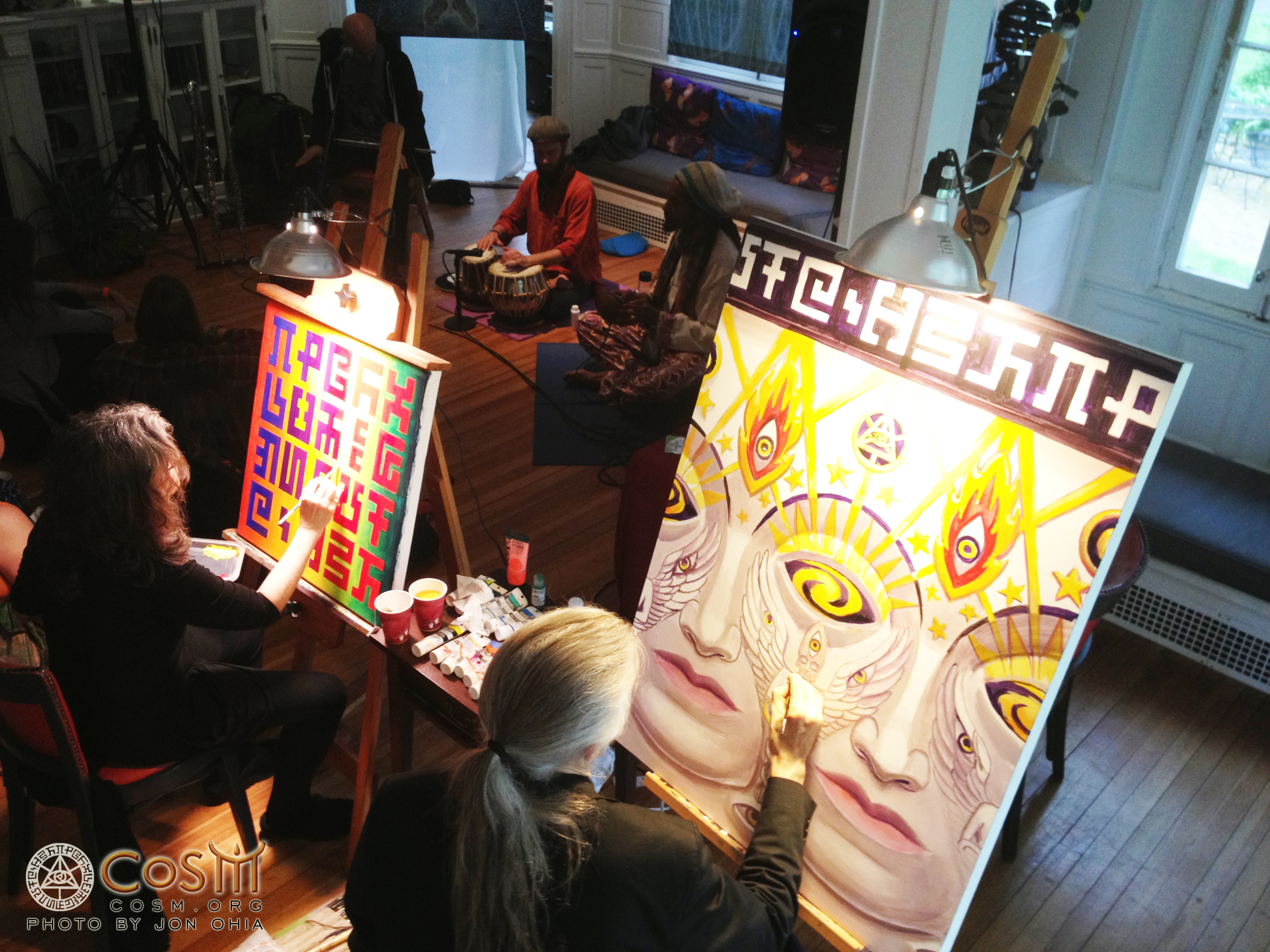 Allyson Grey and Alex Grey live painting with Kaleidaphonic.
May 19, 2013 --
Musical guests, Kaleidhaphonic activated the Art Church program at CoSM. A dynamic quartet of musicians, Kaleidhaphonic fuses world, trance, ancient and modern music genres in uplifting soundscapes and deep rhythmic grooves. Musicians of Kaleidhaphonic, Kevin Nathaniel,  Tripp Dudley, John Ragusa, combine exotic instruments in a colorful, mesmerizing, down tempo style, perfectly  complementing the creative practice at Art Church. Allyson and Alex Grey led a conversation on the creative spirit with all members of the group. The Planetary Gongs of Michael Ungar and Maren Good cascaded through the room to accompany the drawing meditation that started the program, inducing a state of contemplative focus.
For more information on Kaleidhaphonic, please visit their website, 
http://www.kaleidhaphonic.com/
.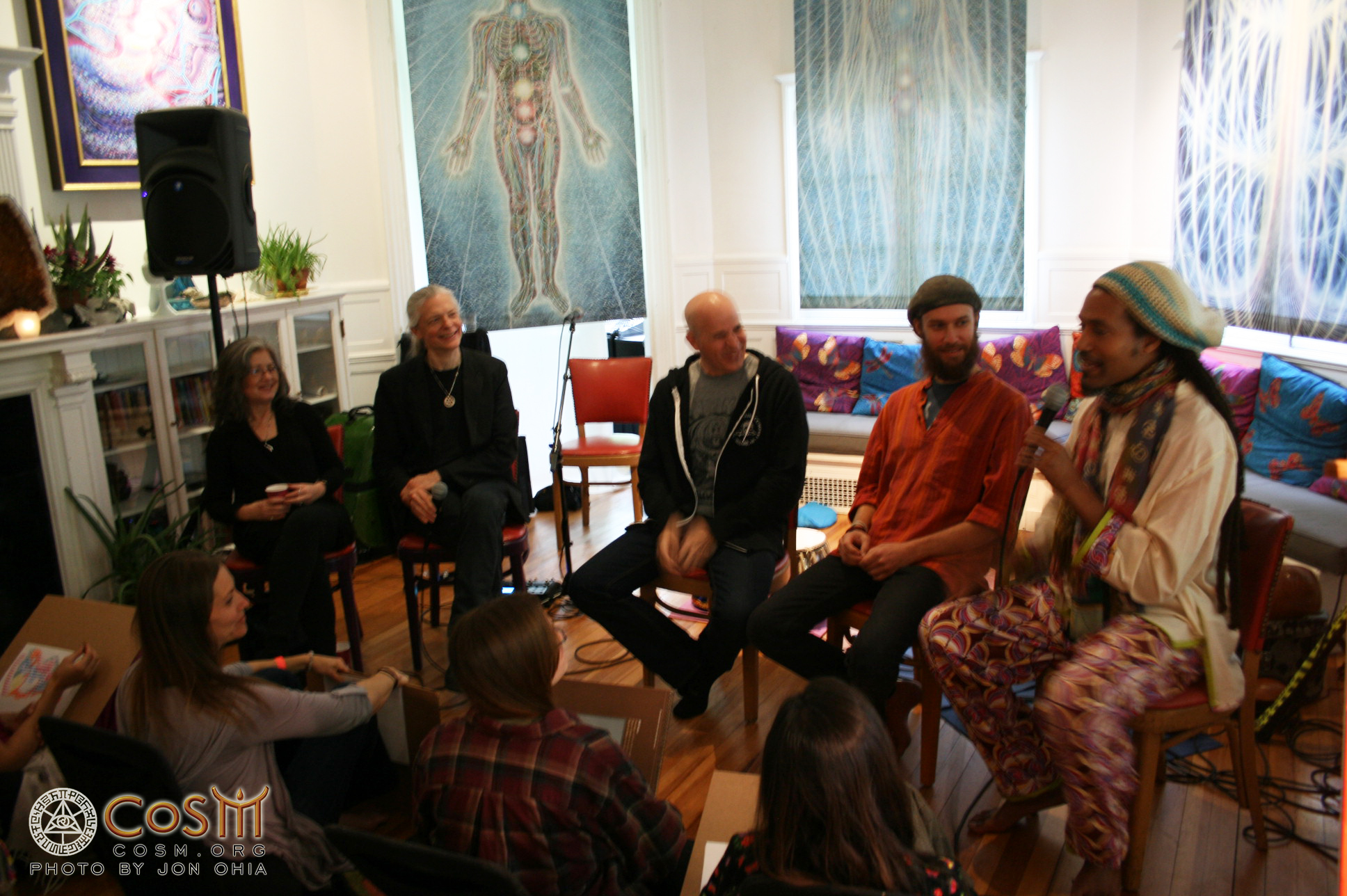 Kaleidhaphonic discusses music and creativity as a spiritual practice.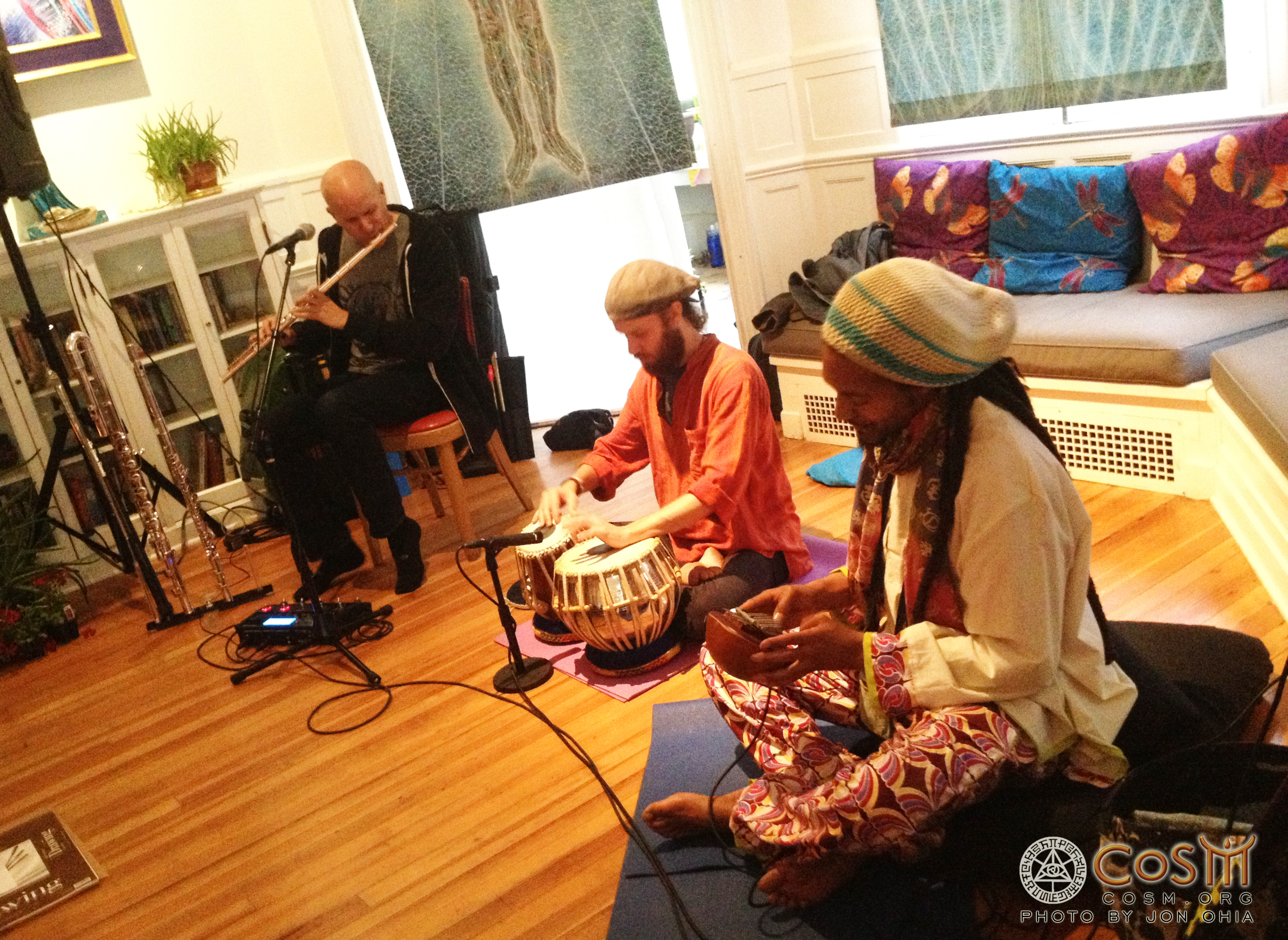 Kaleidhaphonic performing at Art Church.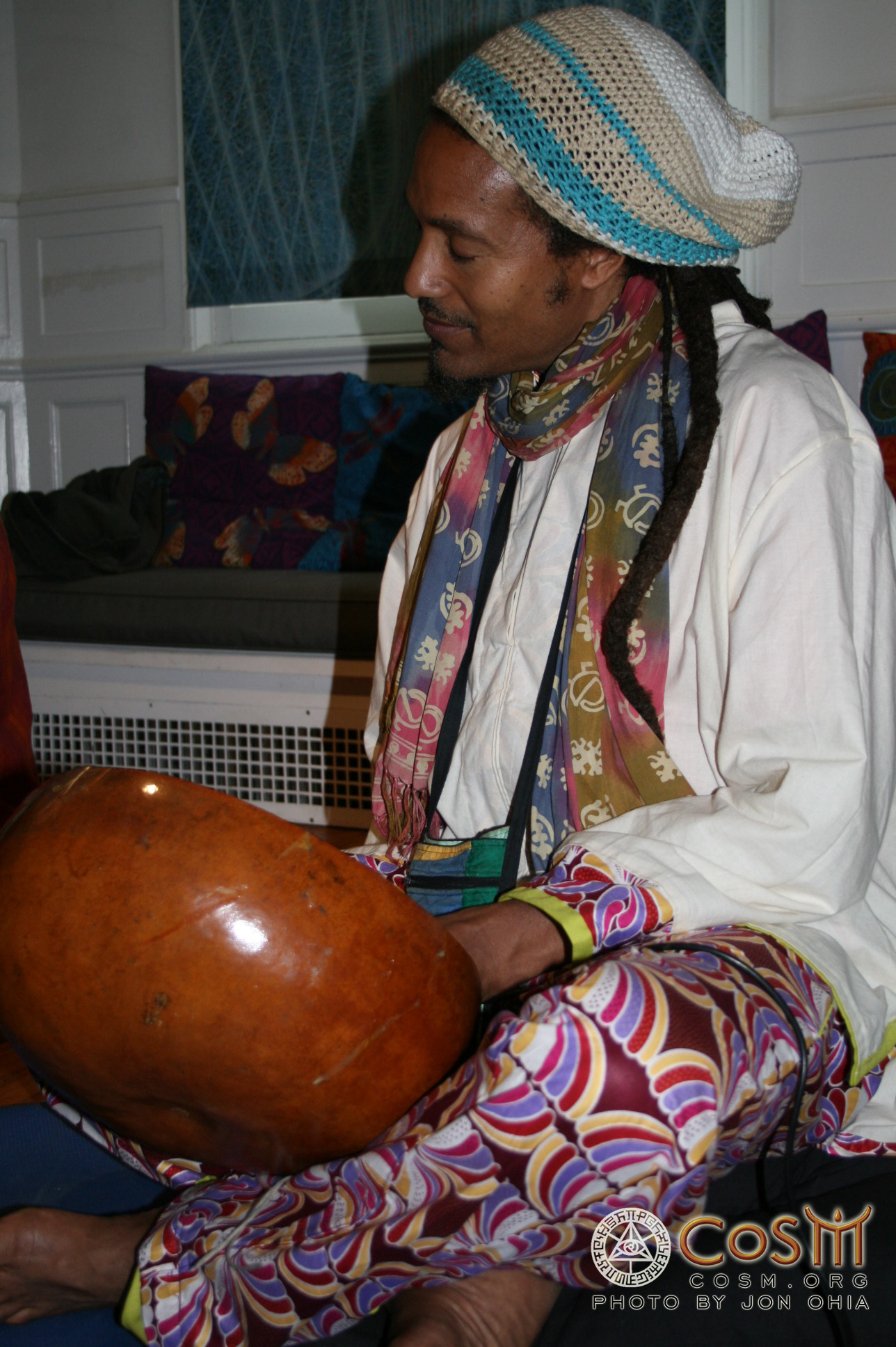 Kevin Nathaniel of Kaleidophonic.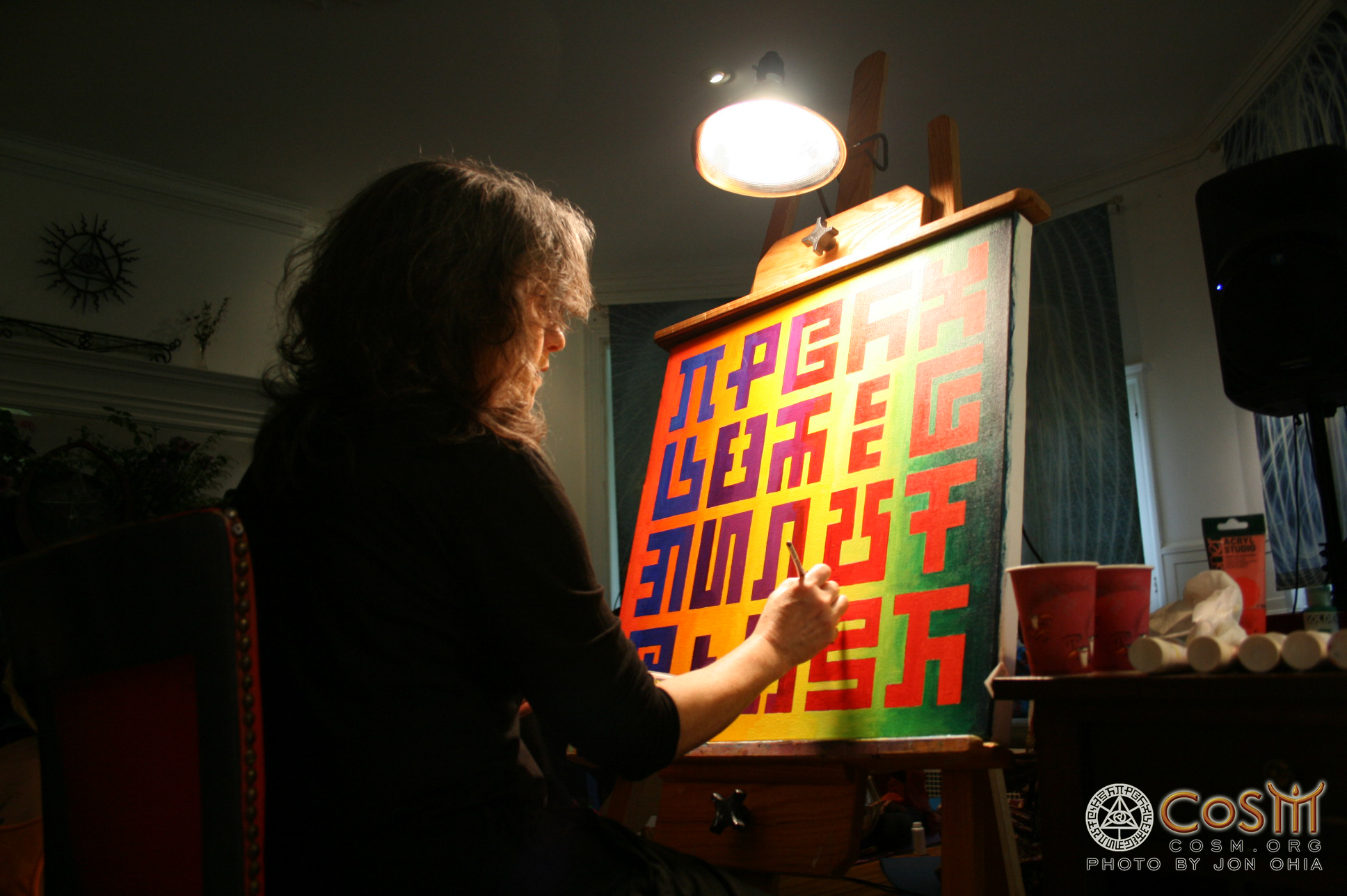 Allyson Grey painted her secret language using the color spectrum.