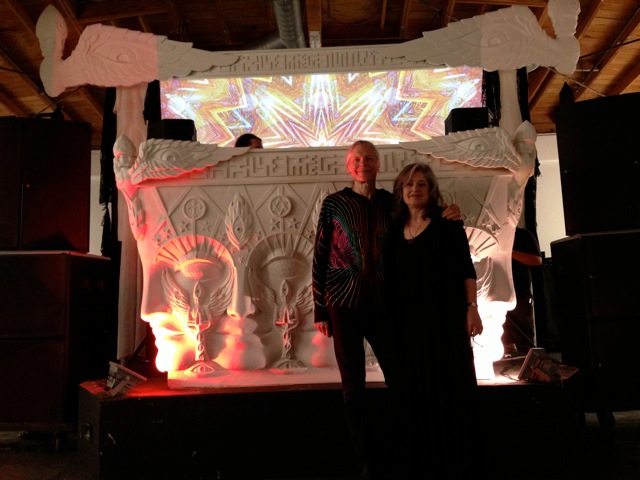 Alex & Allyson and the Entheon Altar DJ Booth, with Angels!

May 16, 2013 -- In the city of Angels, we celebrated the launch of the Entheon Kickstarter campaign, a fundraiser to build the first temple of visionary art at CoSM. Many friends contributed, including musicians Ott, Michal Menert, Thriftworks, Desert Dwellers, Lynx, Treavor Moontribe, Ribotto, and artists Chet Zhar, Amanda Sage, Randall Roberts, Chris Dyer, Michael Divine  and more. Thanks to all our friends in Los Angeles  for their love and support. The Entheon Kickstarter raised 160% of our goal in 39 days. Find out more about the campaign here.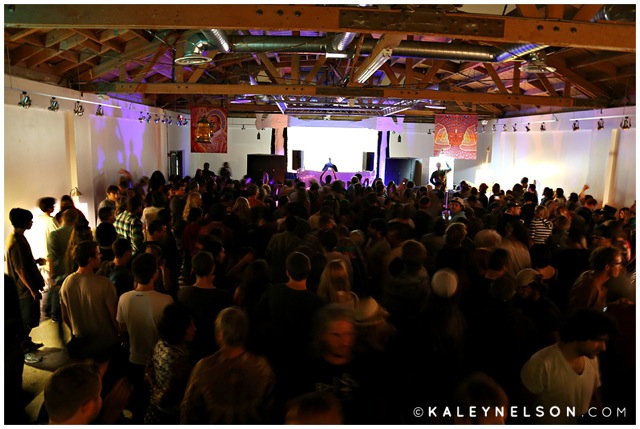 Crowd shot.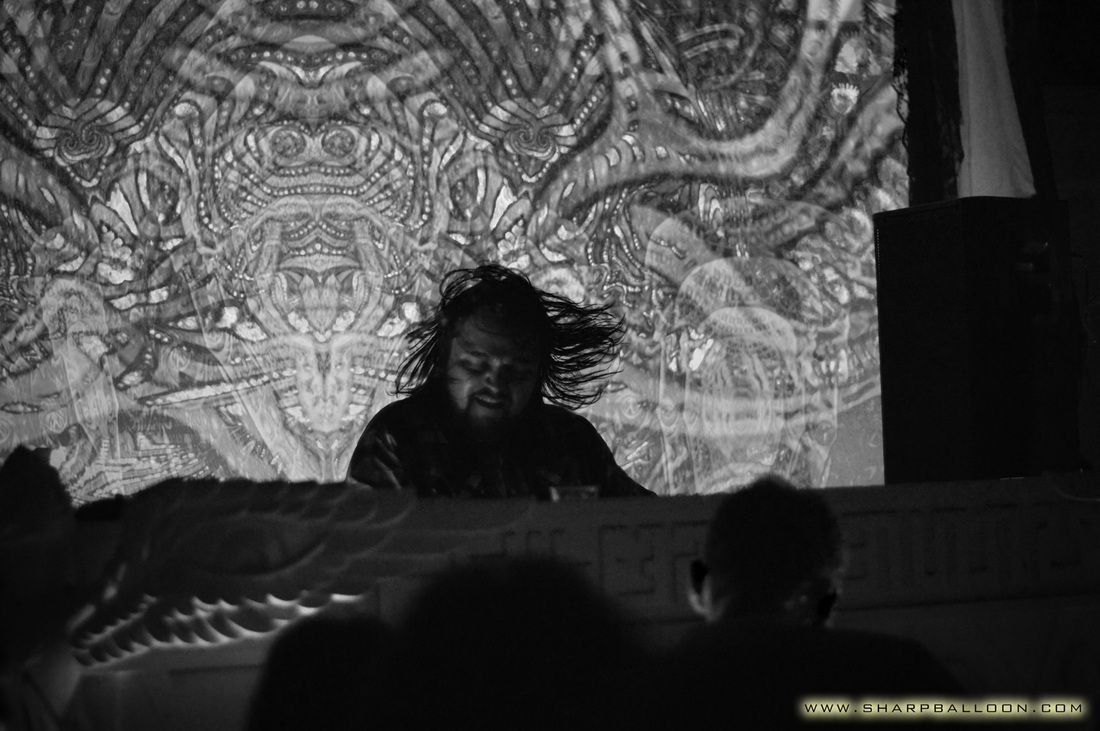 Micheal Menert's sweet music emanating from the Entheon DJ booth.
Image magic by VJ, Jonathan Singer.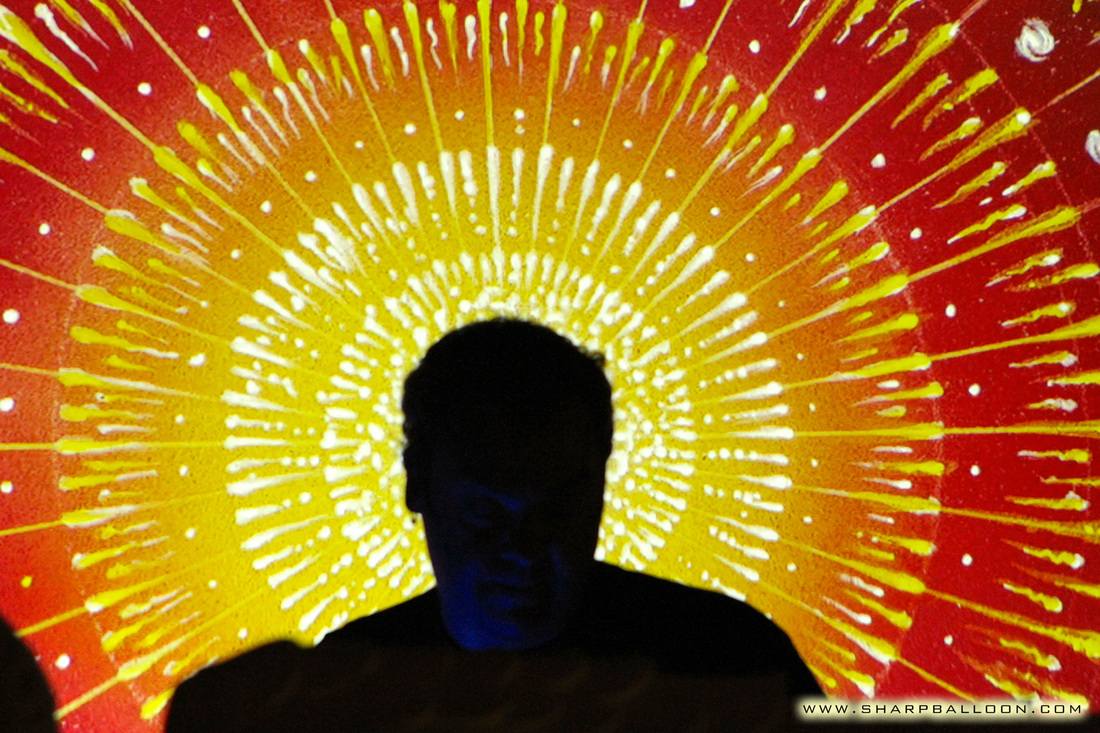 Art and music working harmoniously created a magical evening.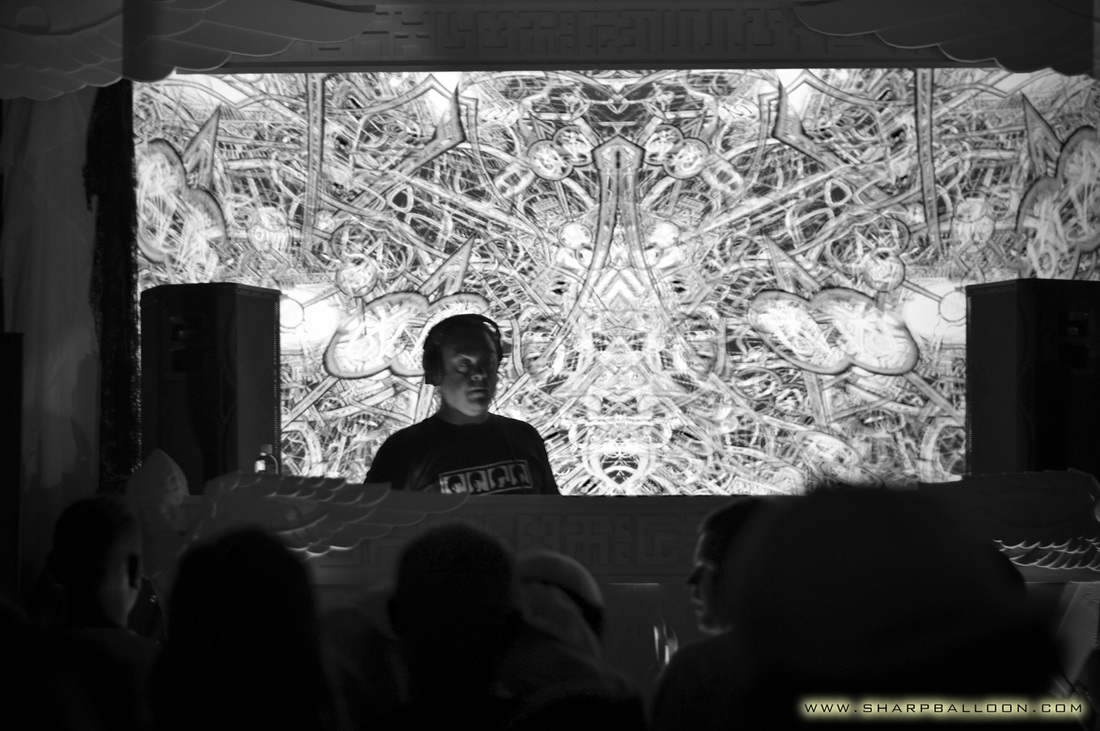 Psy-dub master, Ott, in the DJ booth. Jonathan Singer's visual kaleidoscope
of the work of beloved visionary artists.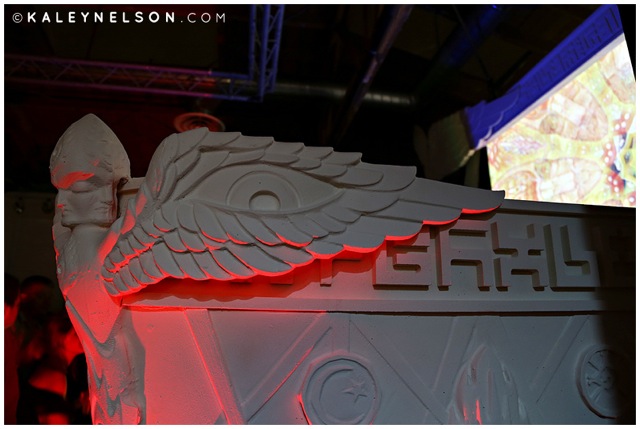 Entheon Altar detail.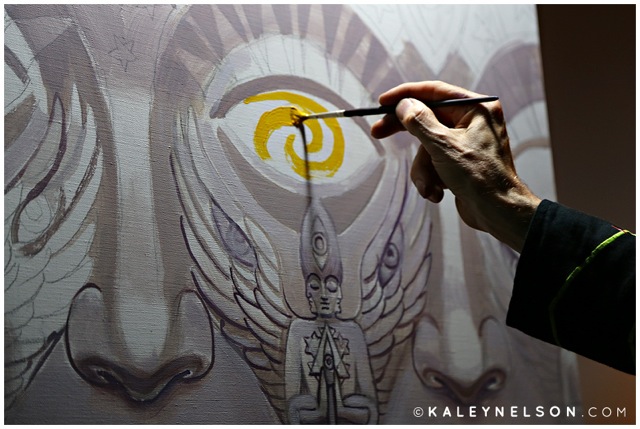 Alex articulating Entheon angels.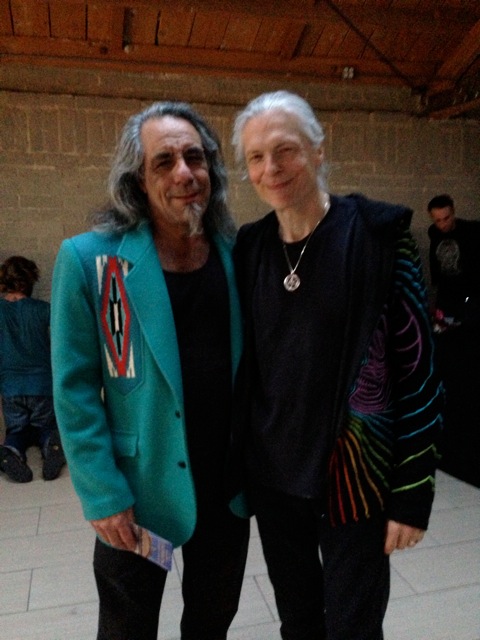 Creator of the extraordinary L.A. gallery, La Luz de Jesus, Billy Shire is
a long-time supporter of contemporary visionary art.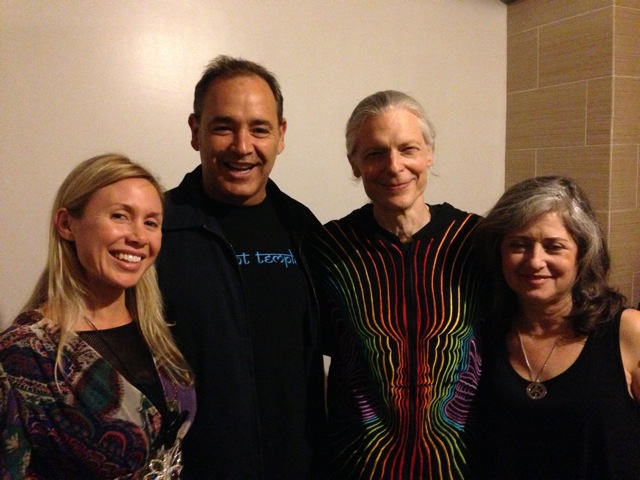 Here, A & A join their beloved friends, Janine Jordan and Ken Jordan.
Ken Jordan, one of the creators of international music sensation,
The Crystal Method, played a mind-blowing surprise set.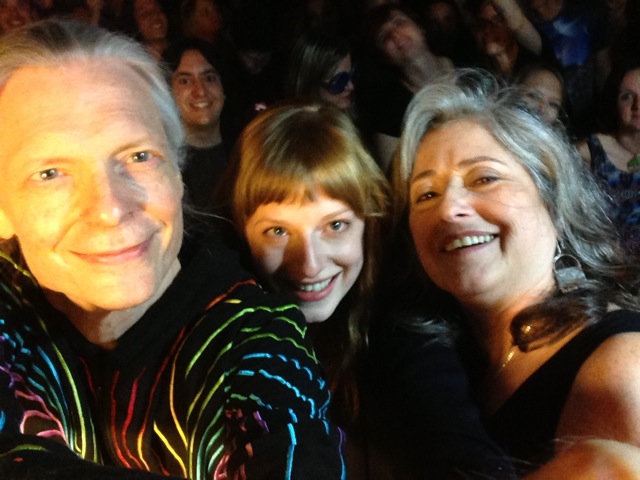 Our daughter, Zena dropped by.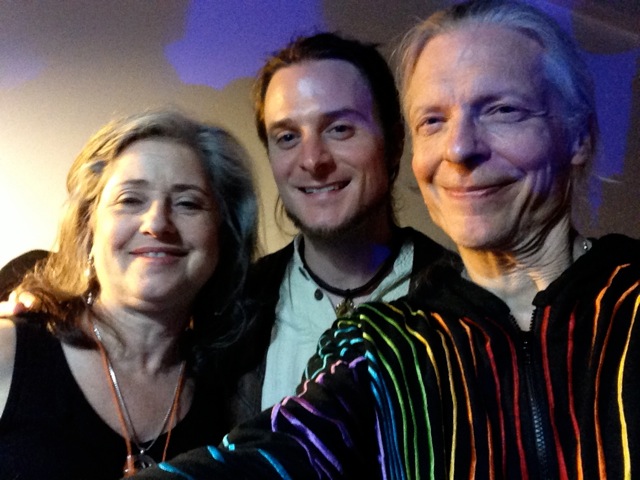 Digital Animator, Ryan Tottle, computer modeled the ENTHEON building and
DJ booth from Alex's drawings and design.
Ryan spoke to the crowd about his extensive work on the project.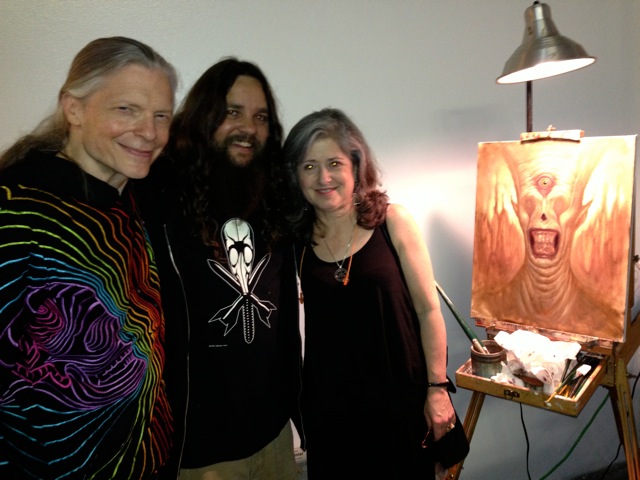 Chet Zar's demon seems to have affected Allyson's eyes.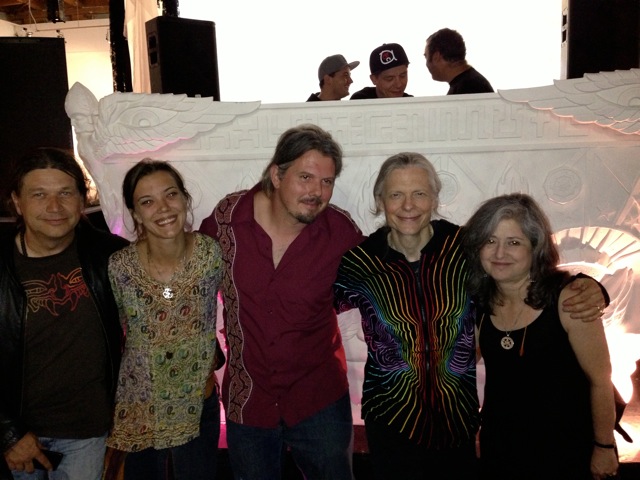 Thank you to Roy Edwards, Rachel Audette, Jonathan Singer,
the team that manifested the Entheon Altar DJ Booth!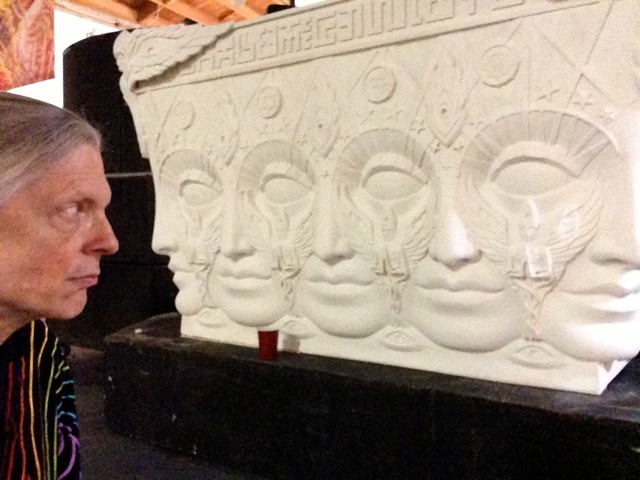 Alex and the angels face to face.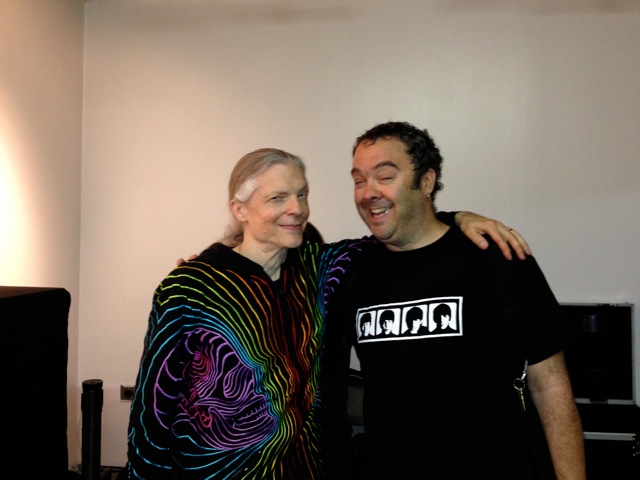 The magnificent electronic musician OTT.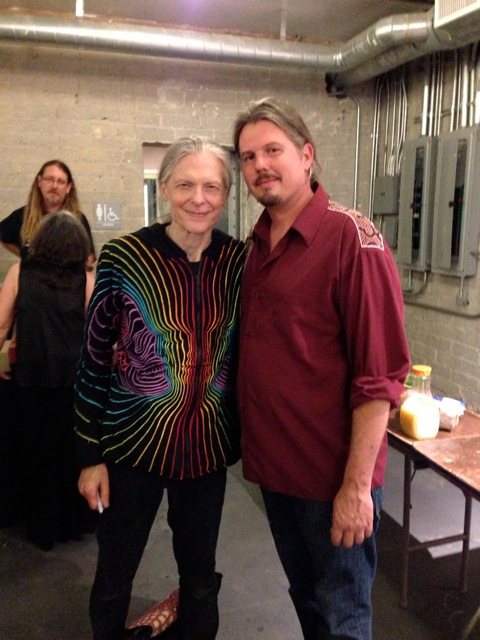 Psychedelic Video Visionary and our dear friend, Jonathan Singer.
Special thanks to 
kaleynelson.com
 and Molly Gale, Amanda Mendrek, and Michael Schlink on the photography team at 
sharpballoon.com
 for stunning photography of the event.