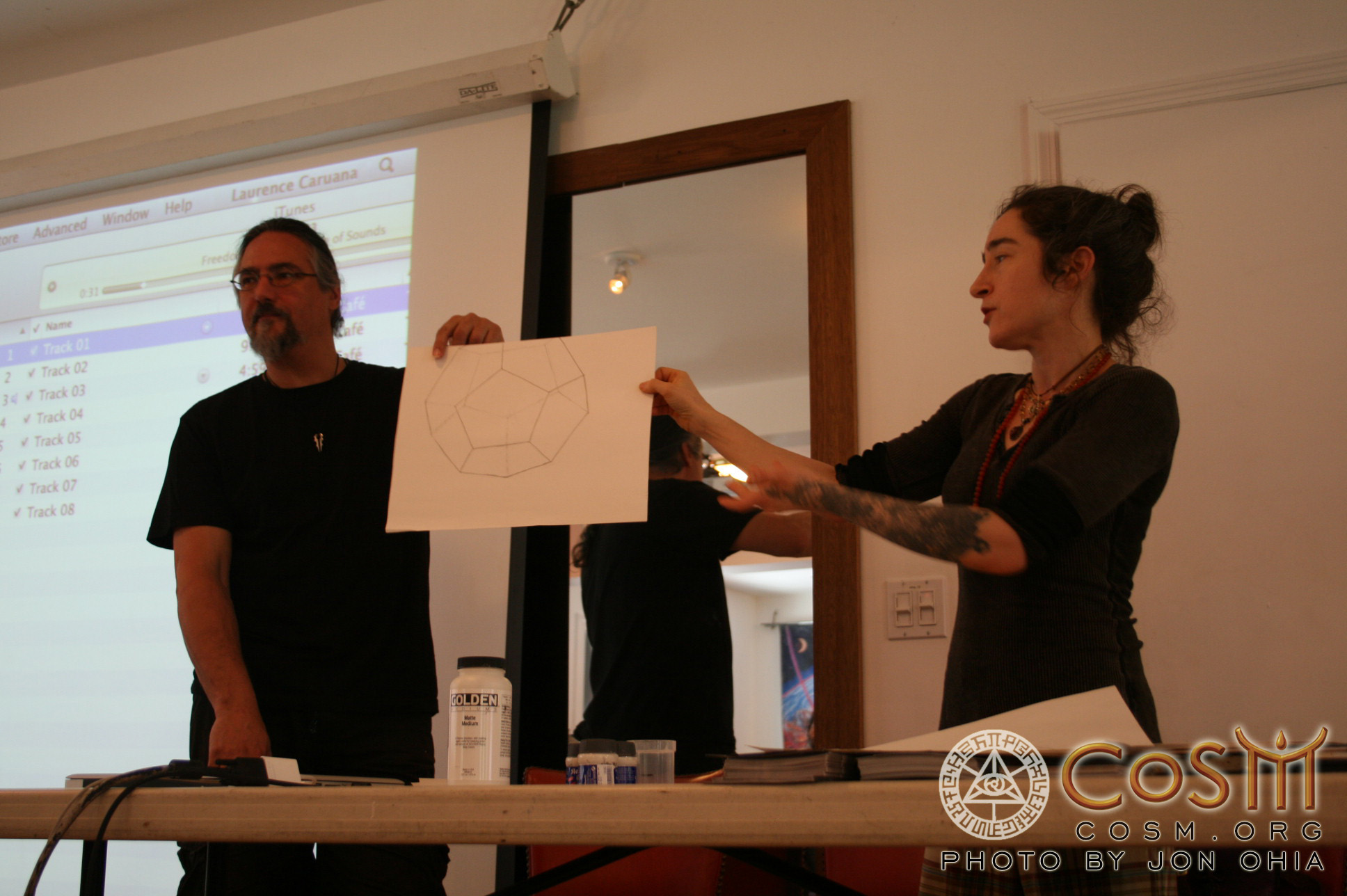 Laurence Caruana and Maura Holden explain armature to the class.
Visionary artists, Maura Holden, and Laurence Caruana, came to CoSM to share wisdom during their workshop "Visualizing Shape into Form". The workshop began with a slide-show presentation that encompassed the history of the Misch technique, hidden geometry in sacred art and architecture, and strategies for developing a masterpiece. The brief afternoon workshop rolled a variety of painting techniques into one package. Participants created a unique geometric "armature", or structuring pattern, on a hard painting panel. Thin glazes were then applied, followed by an application of over-painting white. Students were encouraged to find forms among the random shapes within the glazes and to develop these shapes into recognizable images, landscapes, shapes, figures, and beyond.
During the evening, students and guests assembled in the library for personal presentations by the guest artists. Maura and Laurence shared their fantastic visions, life stories, and creative insights with a captivated crowd. After the slideshows, Allyson and Alex joined a panel discussion on visionary art and the nature of creativity. Thanks to these two extraordinary artist for sharing their wisdom.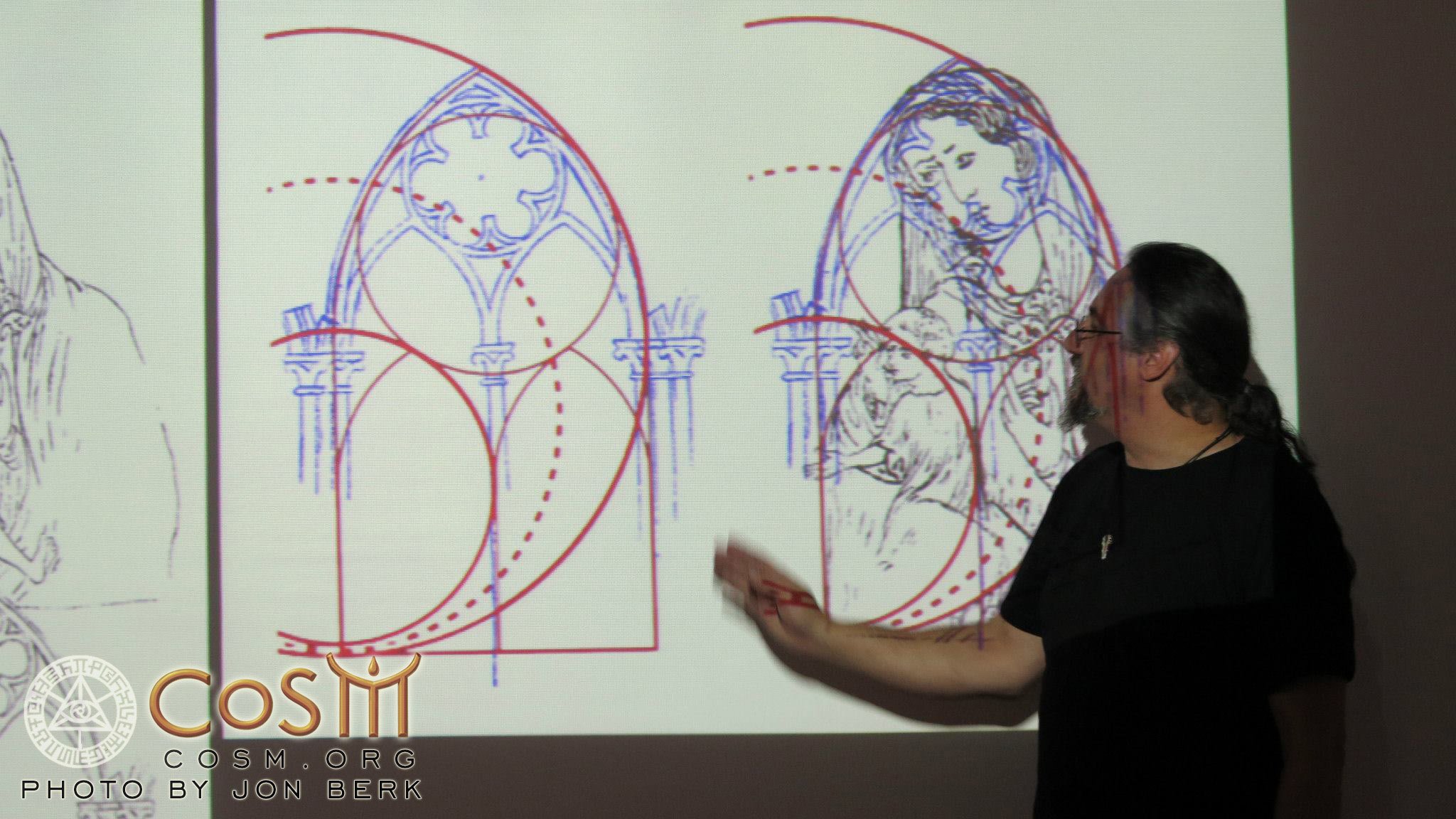 Laurence illustrating hidden geometric proportions in art.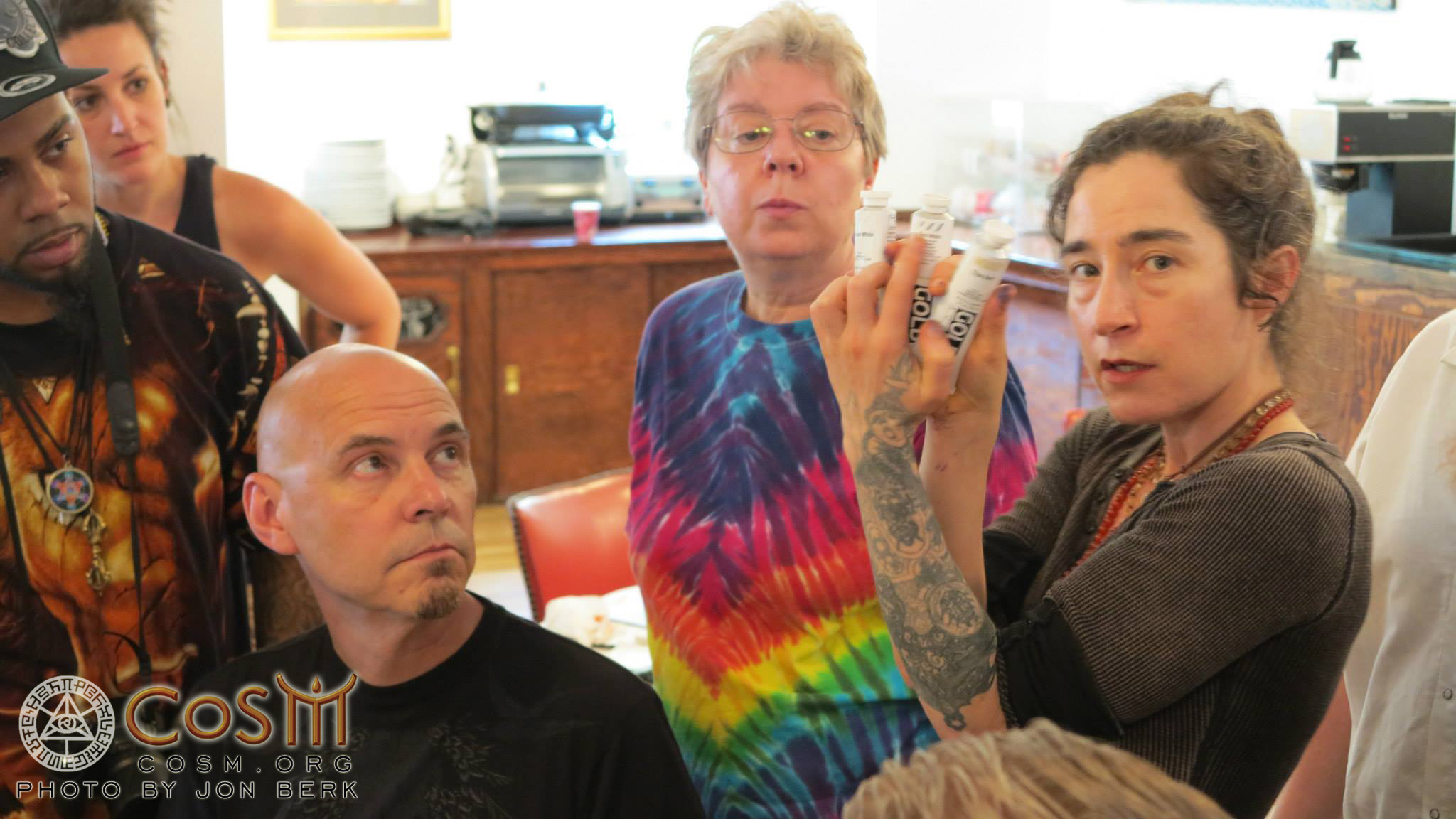 Maura Holden with Golden acrylic paint bottles.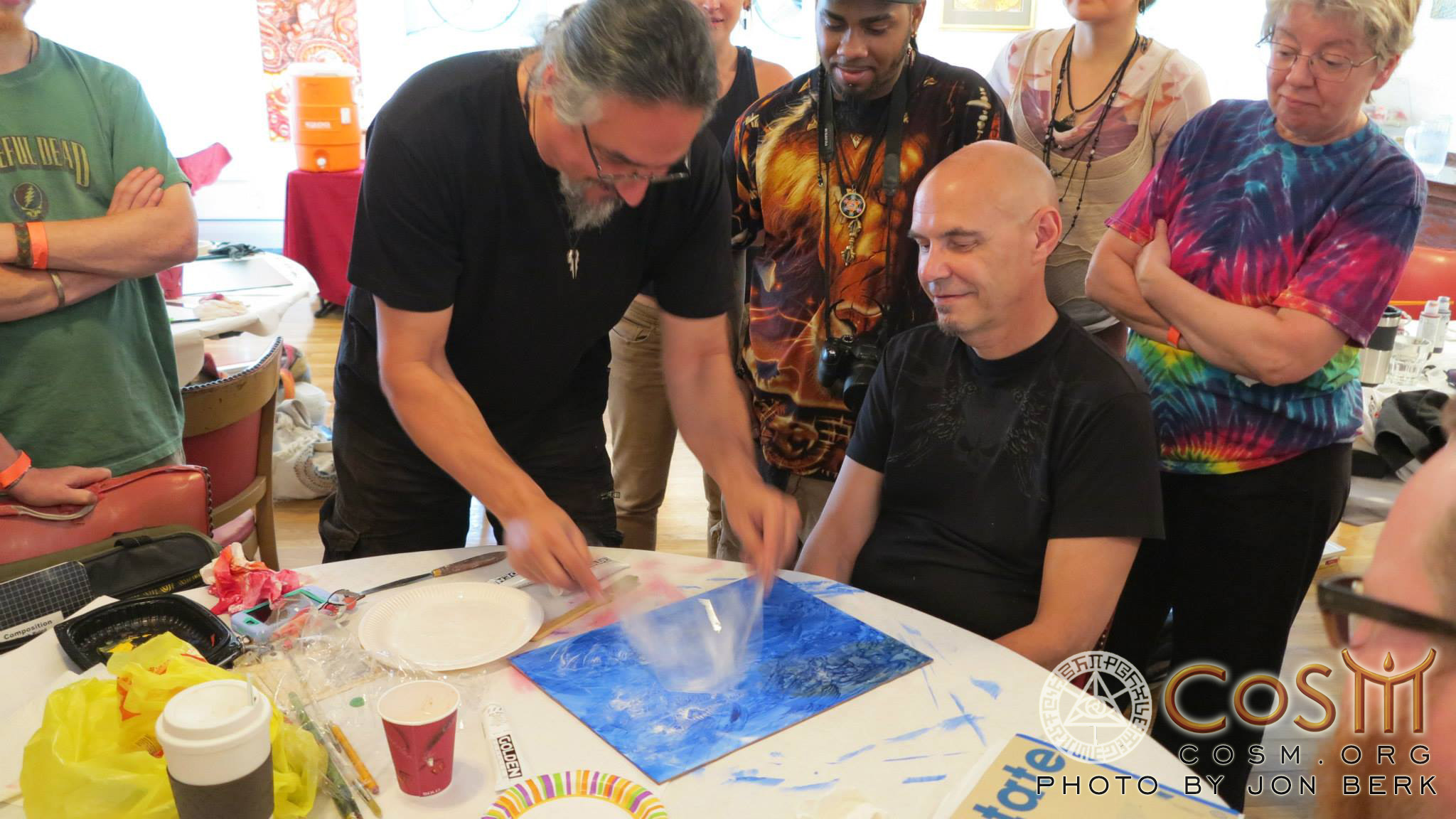 Laurence demonstrating a painting technique using a sheet of acetate.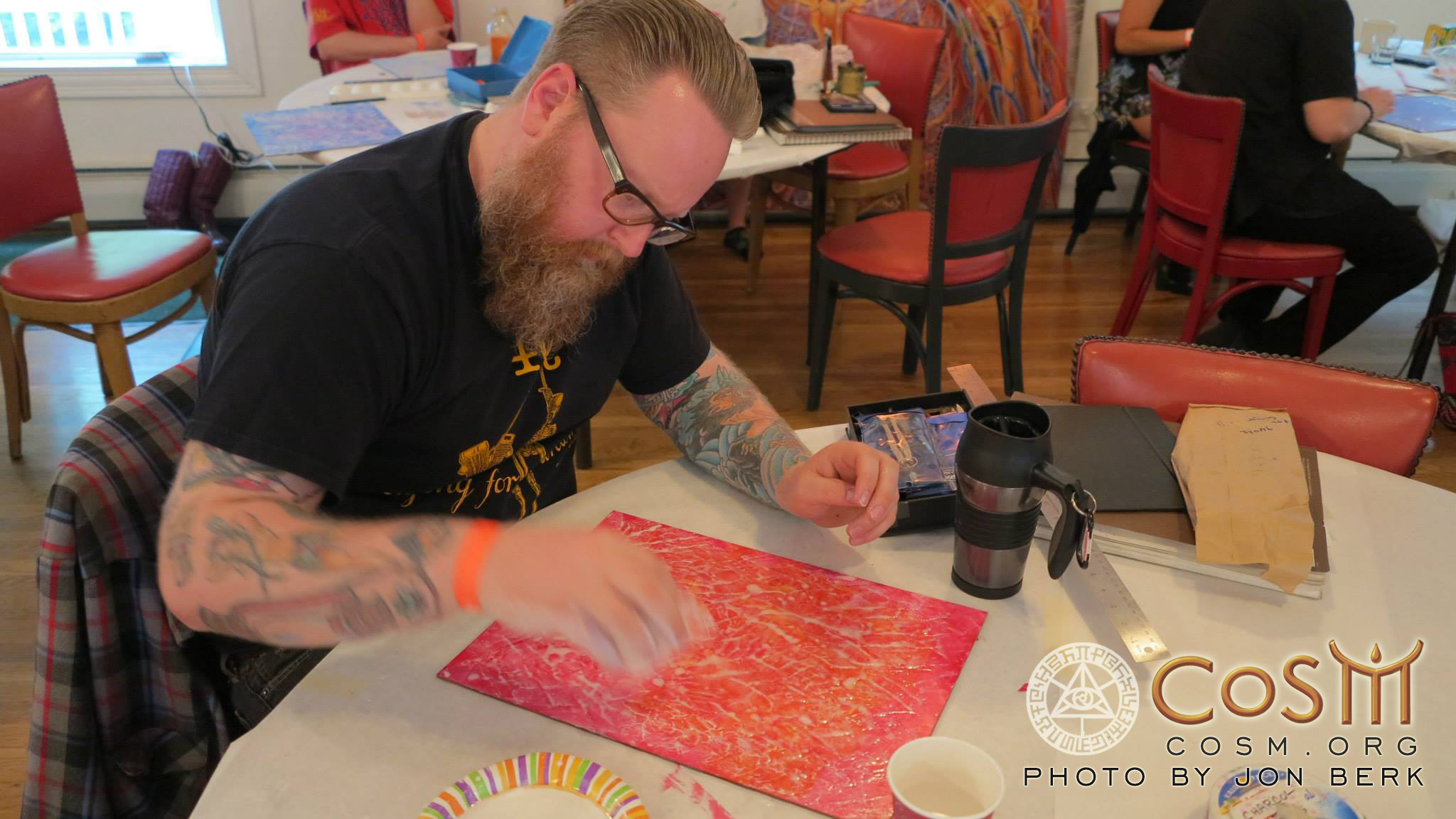 Bob Turner experimenting with glazes.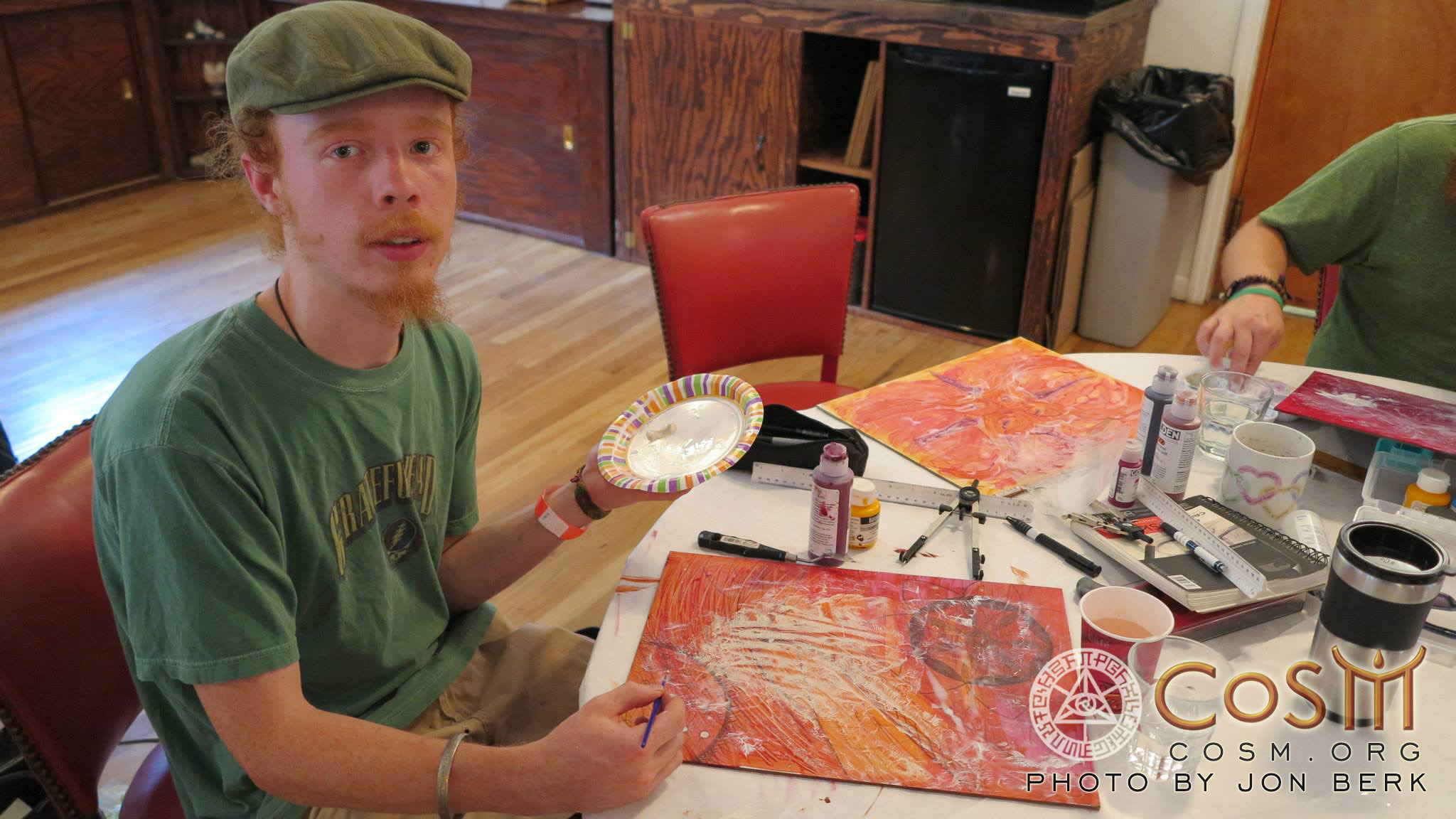 Martin Cash painting.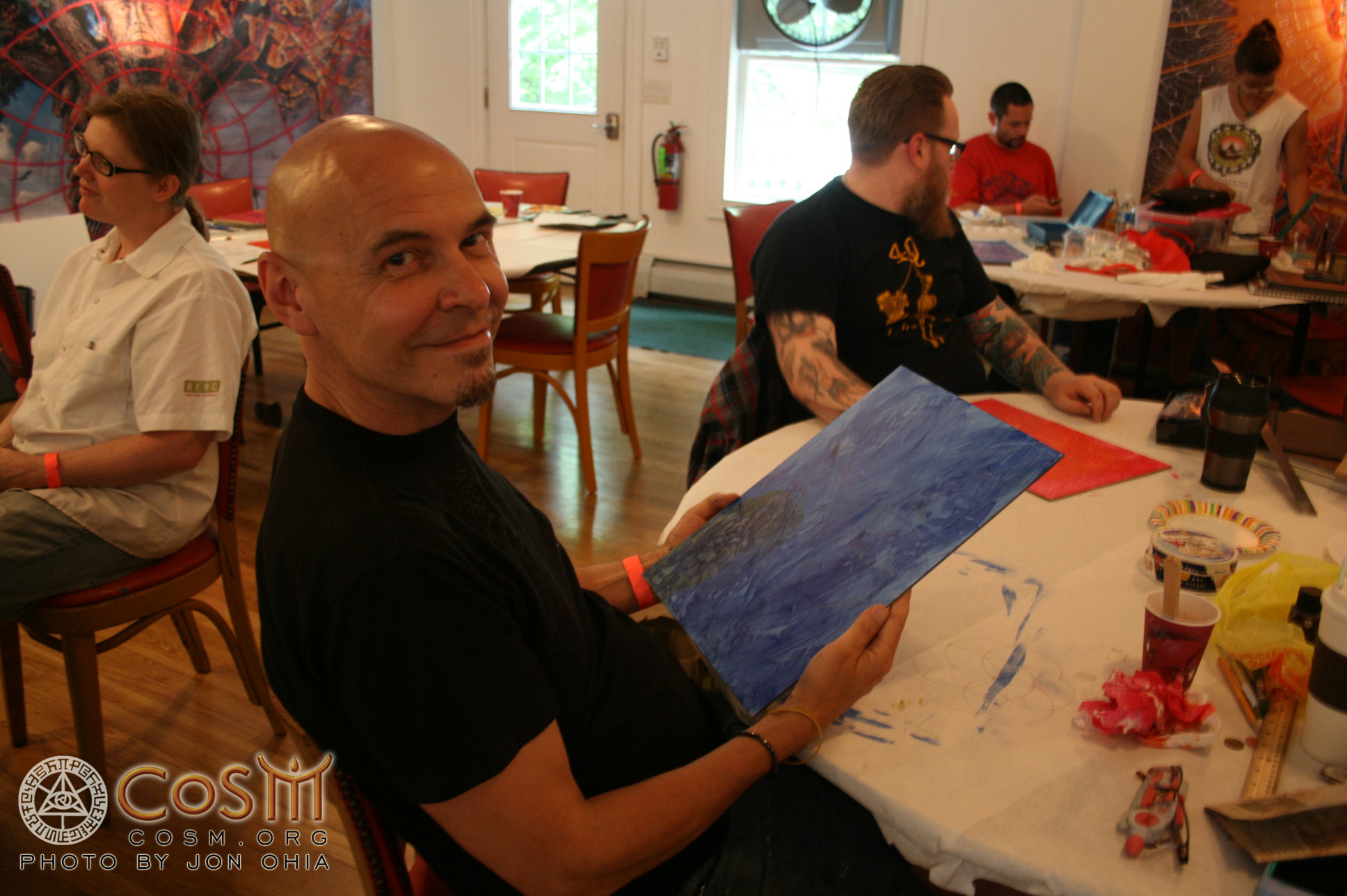 Perry Kroeger painting in blue.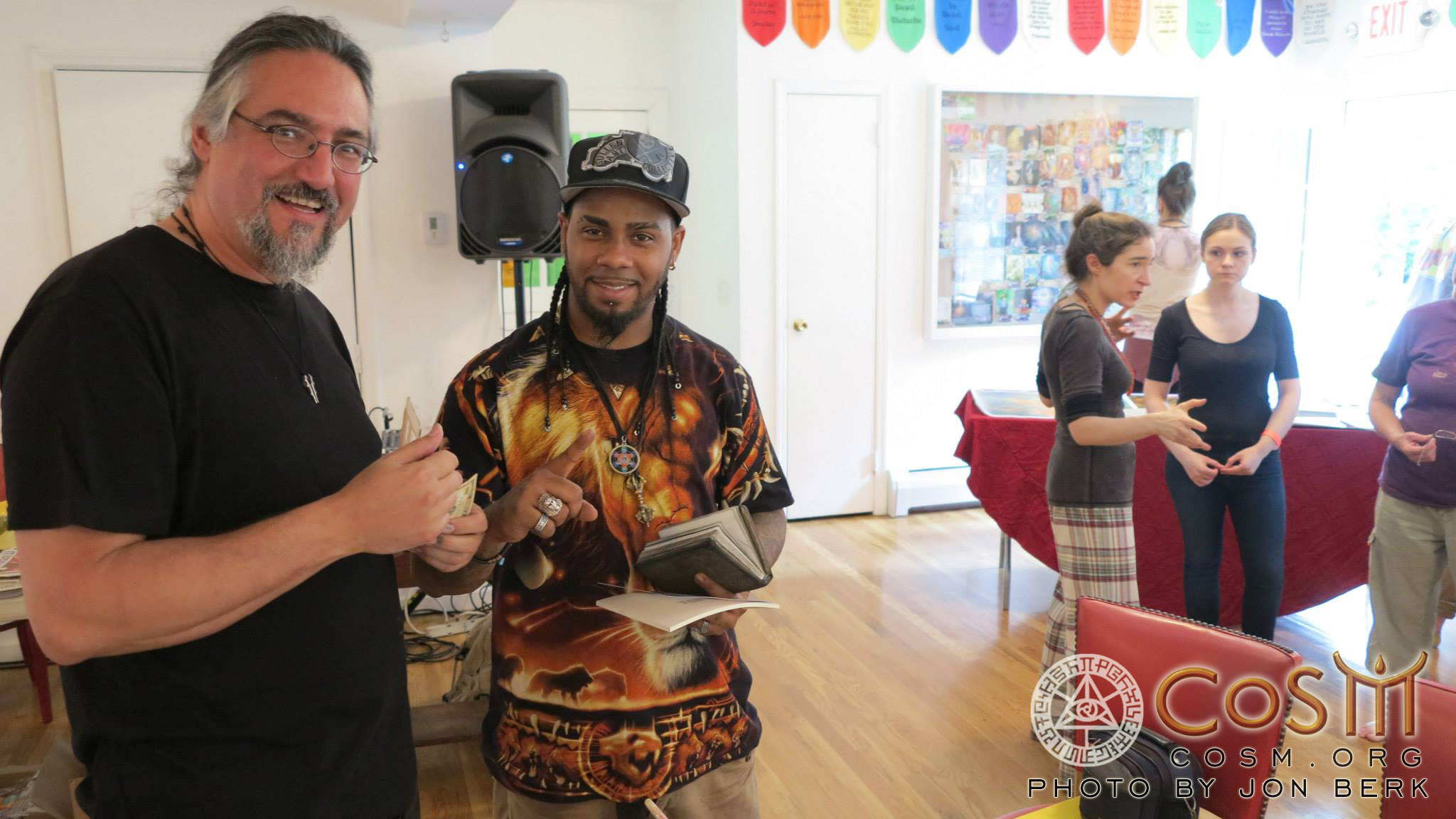 Laurence and Maura with Justin, tattoo artist extraordinaire.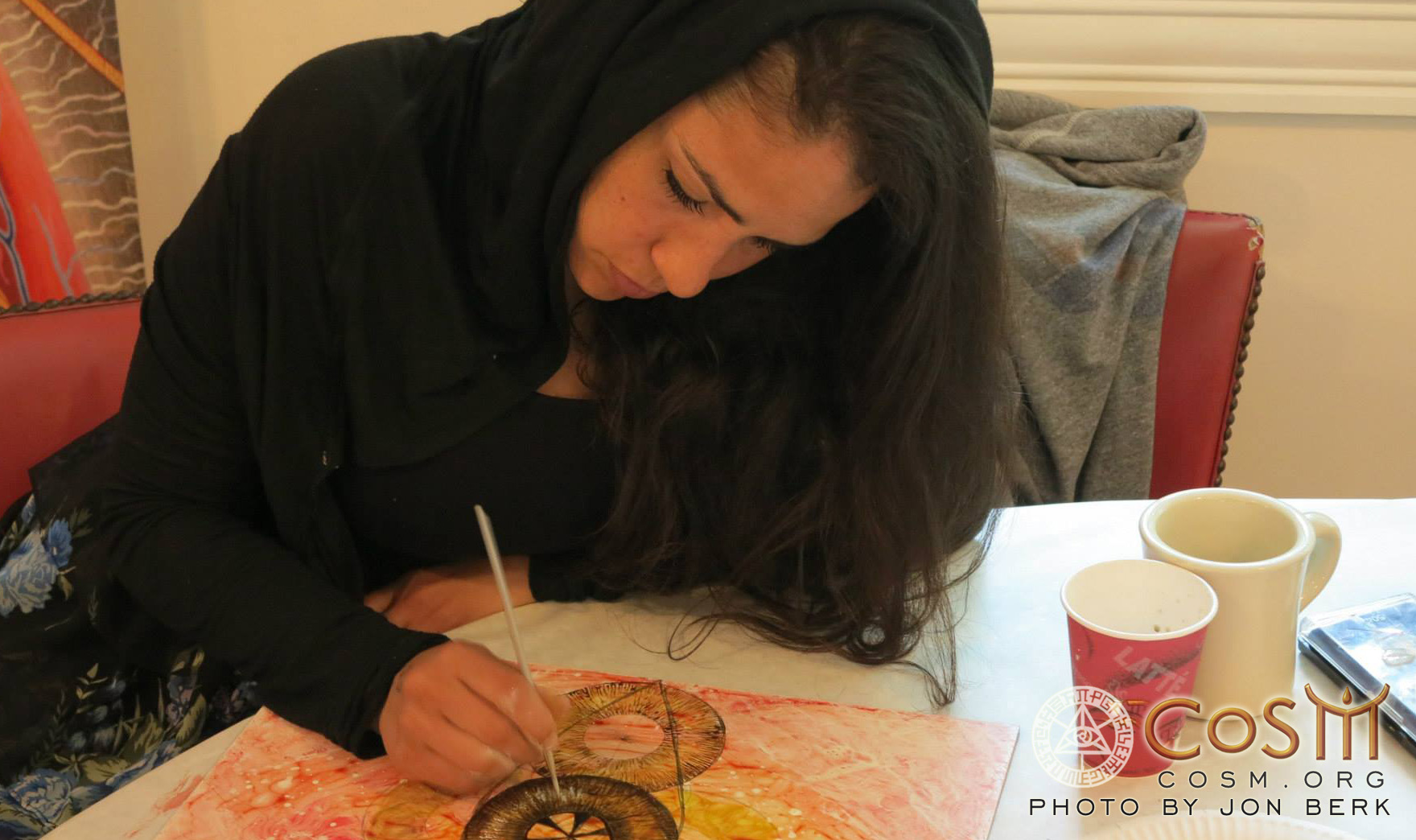 Painting geometry.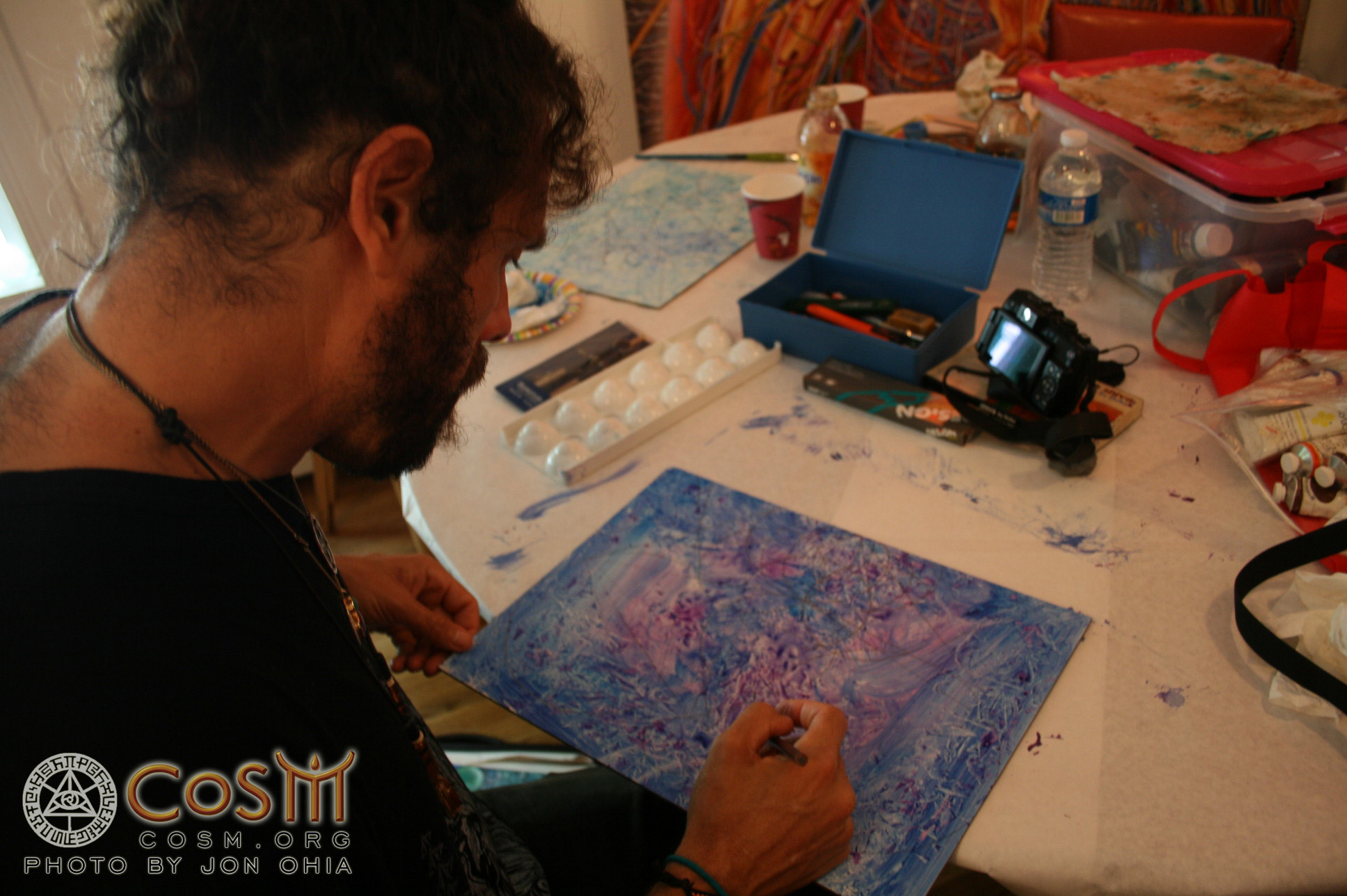 Jon Berk developing his vision.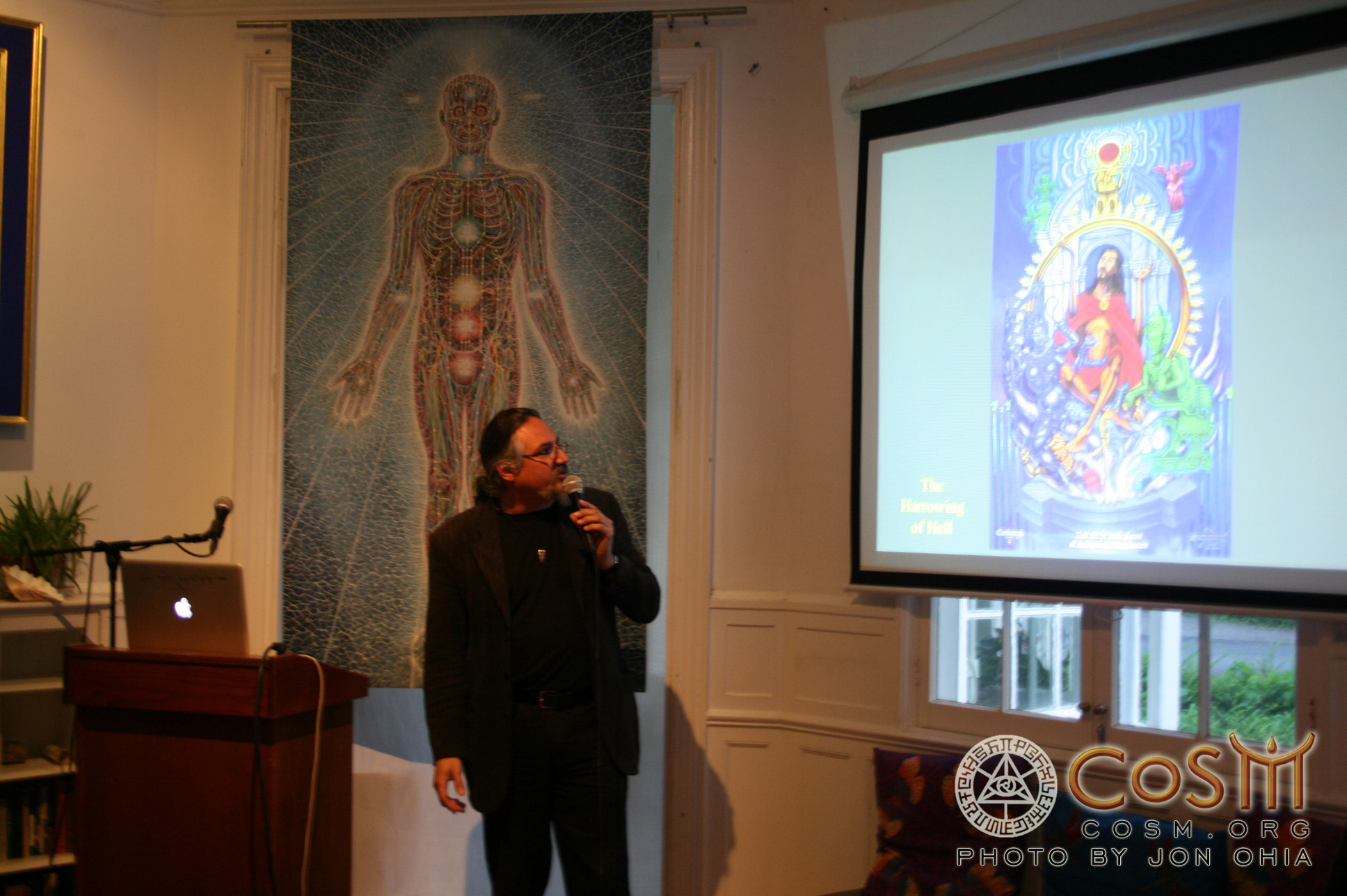 Laurence Caruana presenting during the Visionary Salon.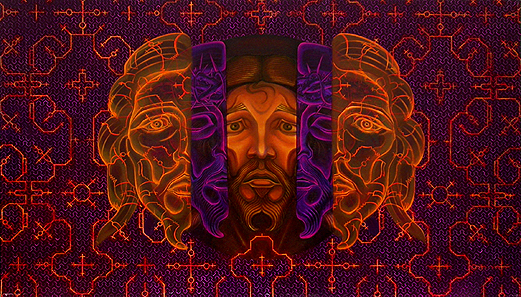 Vine of the Dead, by Laurence Caruana
Maura Holden describing her art during the Visionary Salon.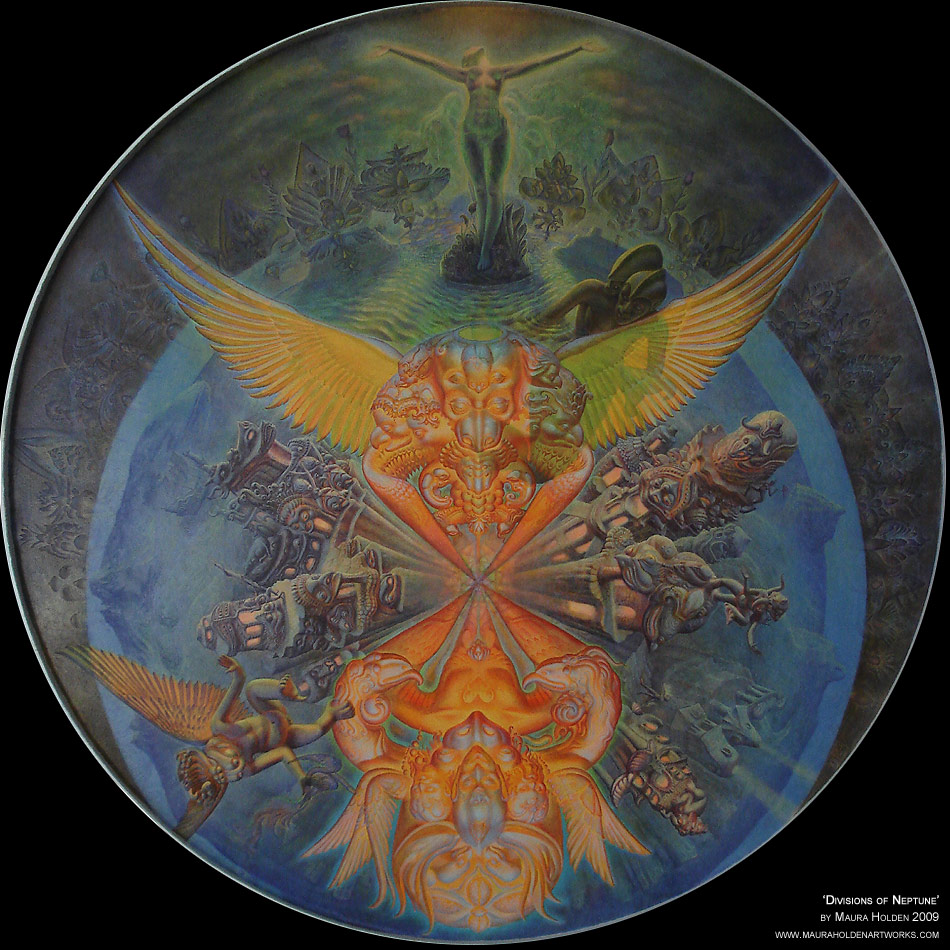 Divisions of Neptune, by Maura Holden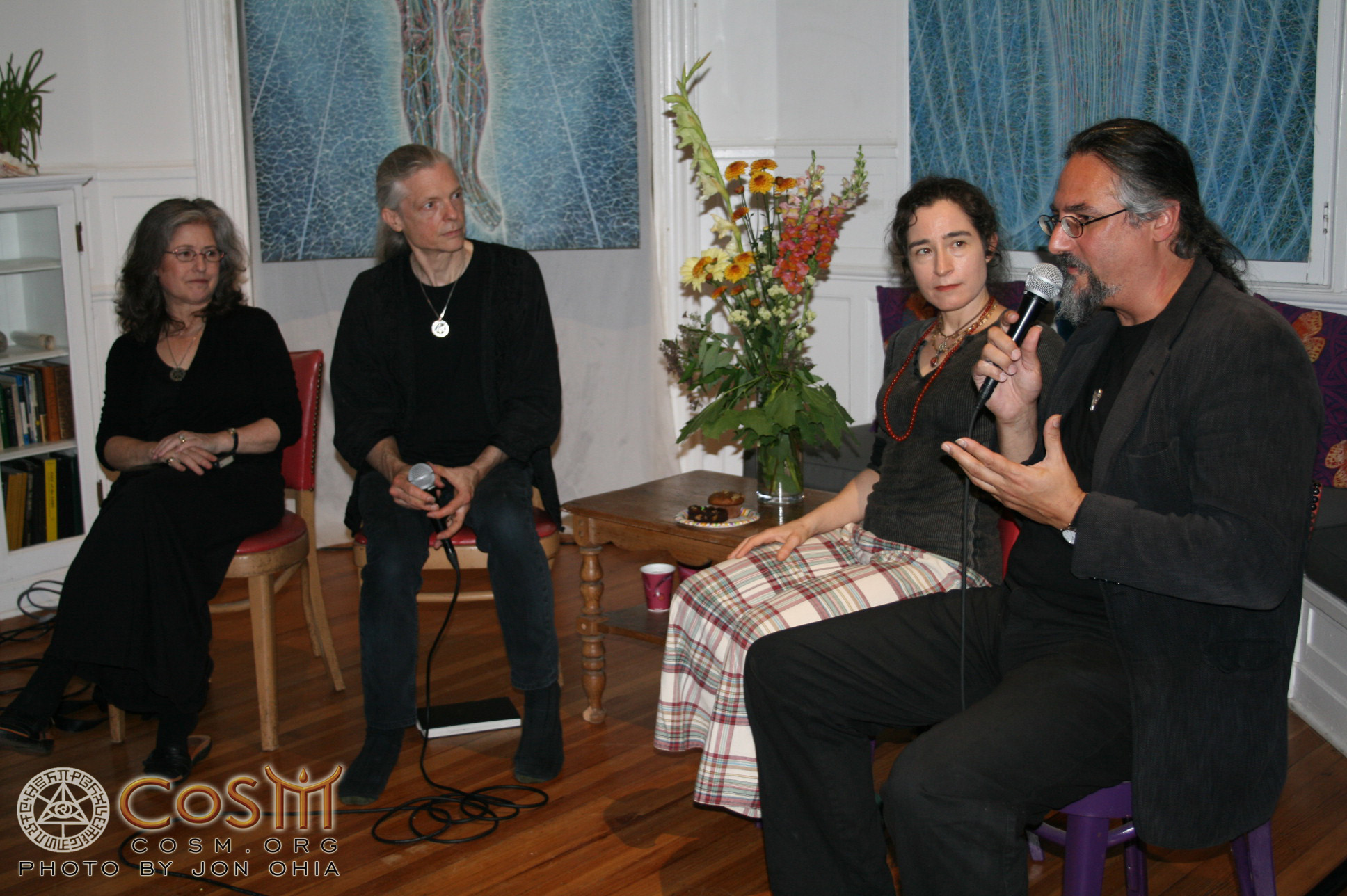 Allyson and Alex discuss visionary art with Maura and Laurence.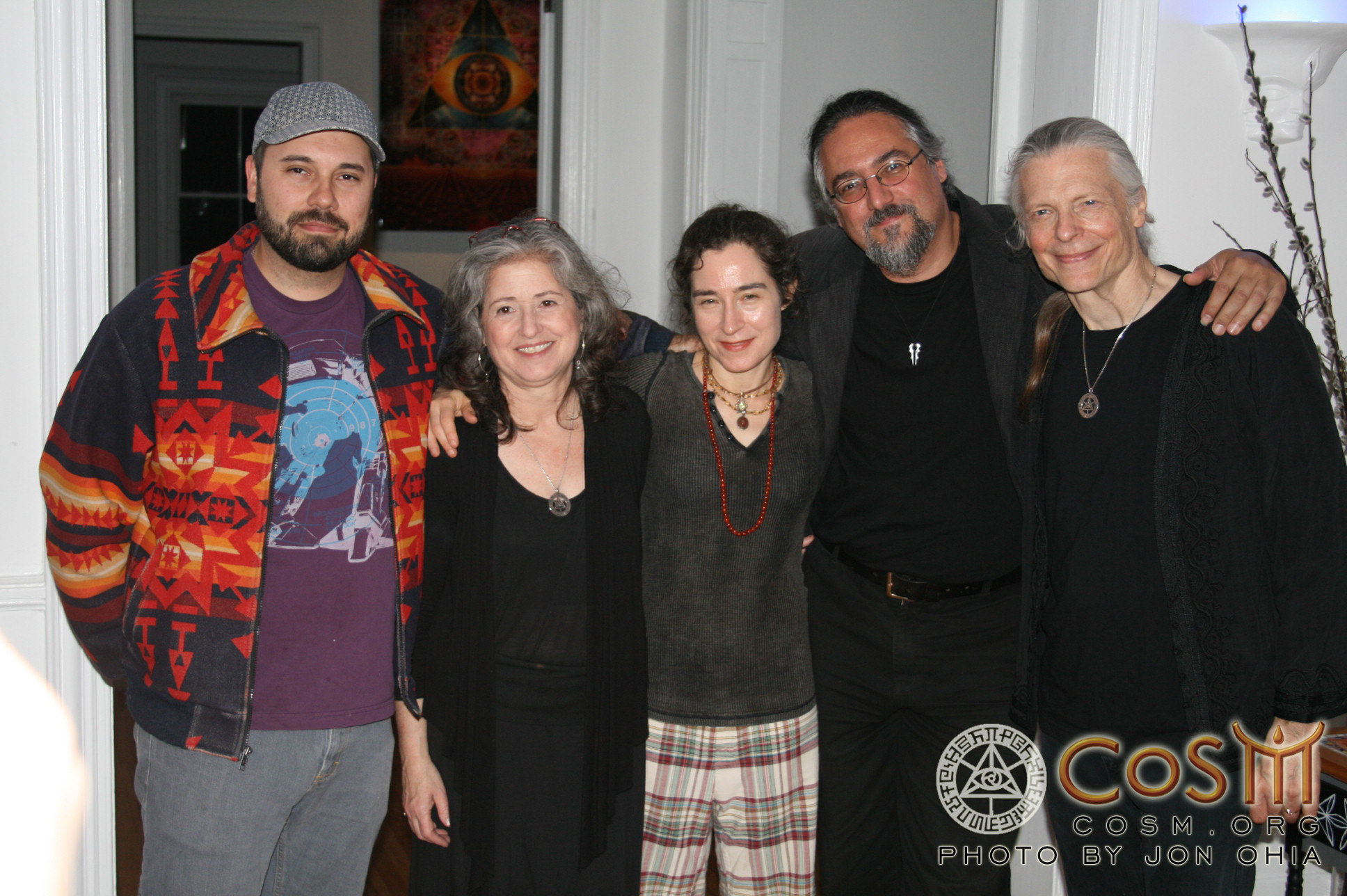 Visionary artists Mars-1, Allyson Grey, Maura Holden, Laurence Caruana, and Alex Grey.
For more information on Maura Holden and Laurence Caruana, please visit them online at their websites:
Maura Holden: http://fantasticvisions.net/artists/maura-holden/#
Laurence Caruana: http://www.lcaruana.com/