http://lifechangesnetwork.com/alex-grey-and-allyson-grey-on-life-changes-with-filippo-radio-show-259/
Alex and Allyson spoke with Filippo about their art and life, about God consciousness and CoSM on Life Changes with Filippo, a radio talk show on the BBS Radio Network. 
Life Changes with Filippo
 features activist celebrities,  spiritual leaders, futurists, ufologists, conspiracy theorists, scientists, physicians, scholars and 
ordinary people who have achieved extraordinary things. Among the topics discussed with A & A were marriage, the history of sacraments, the artist's identity, and what goes on at CoSM.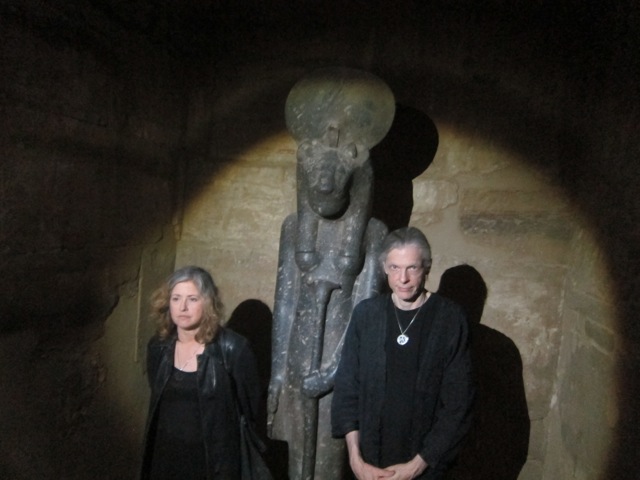 A & A with the Divine Egyptian Goddess, Sekmet at her Temple in Egypt.