Pre-Full Moon Workshop: The Inevitable Consequence of Love with Alex Grey & Allyson Grey

Saturday, August 29, 2015
3:00 pm - 6:00 pm
Who builds a temple? Why create a spiritual center? Join Alex & Allyson for the next Full Moon Workshop, August 29th and contemplate with us about what love and devotion to a sacred task can do. The CoSM community is building Entheon, Sanctuary of Visionary Art, a place to discover the God within. Creating sacred space unites us in a task to serve the Divine. People in love naturally channel the force that encourages cooperative creativity. Being in love makes us want to dance, build, decorate and make beauty together.
The intention to build a spiritual center, whether it be a cathedral, mosque, synagogue or a temple of Visionary Art, harnesses a collective creative energy into a crystallized vision of unity in spirit that we can share with future generations. A place of beauty attracts the aesthetic heart and embraces the light of spirit for the benefit of all. In a place determined to be sacred by a community, the depressed become uplifted and joyful occasions and remembrances are marked and celebrated, leaving a subtle psychic trace.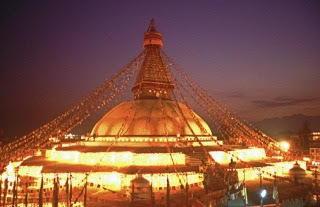 The many years of devotional activities at CoSM have charged the land with a powerful creative energy field. It is very human to build a temple, probably among the earliest group activities of any homo sapien clan. Reflecting the vision of a global community, integral visionary spirituality can be symbolically embedded in a temple.
At the August 29th workshop led by Alex and Allyson, we will explore the deeper, heart-centered genesis of spiritual communities dedicated to creating beauty together inspired by their shared experience of the Divine.
To end CoSM's membership month drive, we will share CoSM's purpose, values and beliefs. Why does CoSM exist, what is important here and what is our truth? The core values of a community clarifies and aligns action in service to principles held by the authentic self in resonance with the community.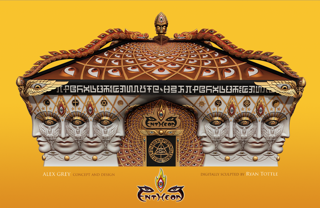 Weather looks good for Saturday. Workshop participants,
CoSM Members
and Future Members together, can tour of the grounds with us including the Wisdom Trail and Entheon, now under construction.
August is Membership Month at CoSM.
Full Moon workshop, Dinner,  Full Moon Ceremony evening FREE to members.
Become a member between now and on-site registration and the entire program is our gift with membership.
Click here to register for the workshop & CoSM Membership
.
CoSM Members, RSVP here.
Future Members are also welcome.
$65 Admission for future members includes:
– the Workshop with Alex & Allyson, 3-6pm;
-- Tour of CoSM grounds and Entheon [
CLICK HERE FOR INFO ON ENTHEON
]
– delicious, healthy dinner in CoSM's dining hall, 6-7pm;
– the 165th Full Moon Ceremony with music, poetry, story telling & more, 7:30-9:30
– the After-Program including music, live-painting, body painting, lasers, fire circle & fire spinning, henna, tarot….,
…until we close the ceremony by howling at the moon at 1pm
[FUTURE MEMBERS CLICK HERE TO REGISTER FOR THE WORKSHOP, DINNER & FULL MOON]
The Light Body Art Church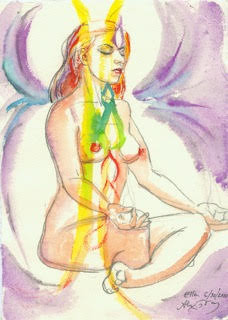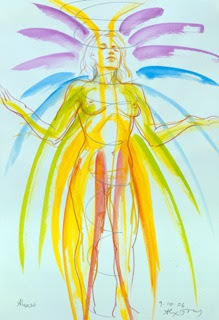 Light Body at Art Church
with Alex Grey & Allyson Grey
Sunday, August 30
CoSM is a dynamic, evolving, co-creating presence. An organization, like a complex organism, a body, a being -- has a task to perform in the world. An organism with "place" on which/in which to exist, becomes imbued with the purpose of that organization, stewarding the spirit of the land. There is an alliance with the web of nature and with a chain of past spiritual ancestors that dwelled there in league with a timeless celestial hierarchy.
Mystic art exudes spiritual nectar, luminous food for the soul. When artists gather to share their work, transcendental nutrition turns on the "light body" of of an interactive, co-creating assembly. Celebrations of group creativity bring a thick honey-blanket of love and support in which those activated spontaneously share their cosmic alignment creating an evolutionary updraft. Celebrating spirit together through poetry, music, and art from visions, we switch on the collective light body.
Celebrate the body of light this Sunday at CoSM Art Church with Alex & Allyson.
Bring a sketchbook and colors.
Body and Soul Drawing Ritual at CoSM 2015

with Alex Grey & Allyson Grey
September 4-6, 2015
Friday dinner through Sunday lunch
As artists, we are the scintilla of universal creativity.  In alignment with the Cosmic Order, in a natural flow of our own uniqueness, vision takes form. Whether we create for "right livelihood" or for our own personal enjoyment, the practice of art can be a healing force. To feel healthy and whole we connect with and manifest the visions of our essence.
Join Alex and Allyson Grey for a weekend of drawing and attunement to the presence of human energy, the aura in relation to the flesh. How has the subtle energetic body been portrayed throughout art history? The archetypes and experience of  the seven chakras will be considered in seven drawings of the subtle body posed by a yogic model.  Advice on human proportions, technique, composition and design combined with vision practices will allow us to glimpse the interplay of body and soul.  Participants will take home drawings that may be touchstones of harmonic integration.  All levels of ability are welcome.
Join Alex Grey and Allyson Grey for a weekend of drawing that will include:
— A slide talk on the portrayal of the subtle energetic body throughout art history,
— Instruction on proportions, features and expressions of the head and body,
— Instruction on painting and drawing techniques and elements of design.
— Vision practices that allow us to glimpse the interplay of body and soul,
— Seven drawings of the subtle chakra centers posed by a yogic model,
— Observing and visually capturing the subtle body interaction of yogi and yogini.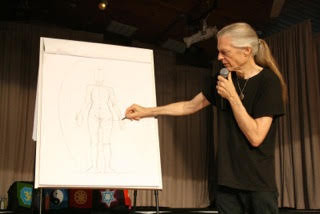 All levels of ability are welcome.
CoSM MEMBERS receive 10% off registration for M.A.G.I. Workshops!
Call CoSM to receive your discount! -- 845-297-2323 x104  M-F 10am-6pm
Click here to become a CoSM Member.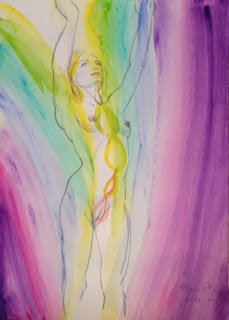 Love,
Alex & Allyson