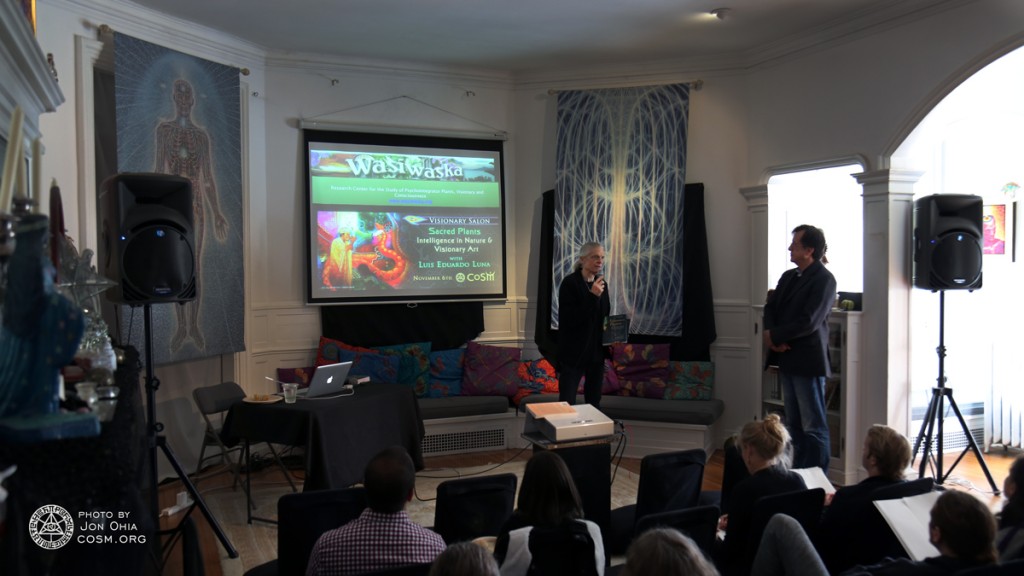 The sky was crystal clear Sunday afternoon as CoSM welcomed author, Luis Eduardo Luna to the Hudson Valley. Using visionary art as a catalyst, Luis has been traveling all over the country with a team of artists giving presentations and preparing art exhibitions. Luis elaborated on the importance of visionary art introducing some of the dedicated individuals who are part of his team.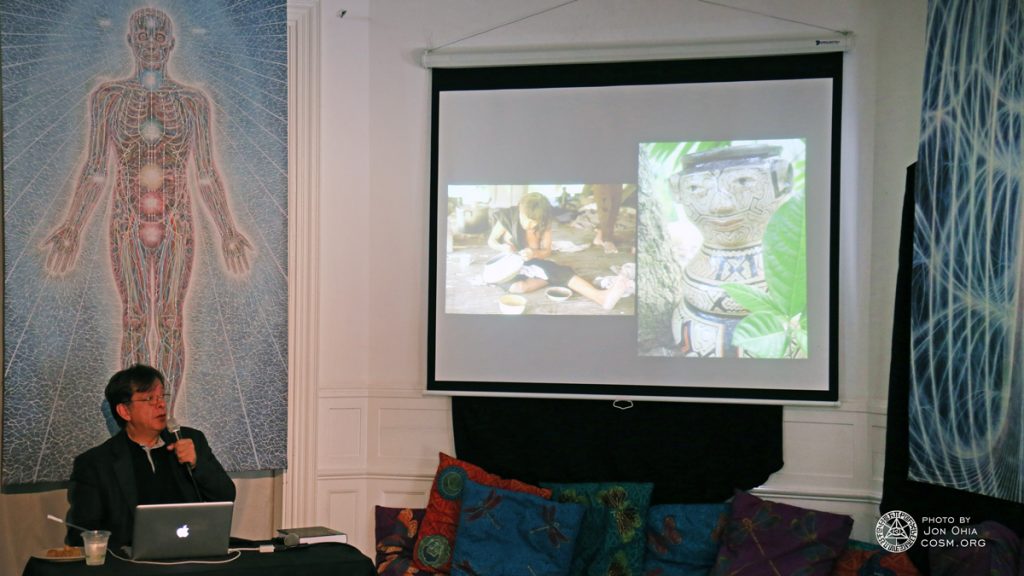 Luis Eduardo Luna presenting at CoSM.
A visionary salon on Sacred Plants: Intelligence in Nature, folks made a visit to gather insight on shamanic culture, entheogens and art. Luis began the talk with a presentation of his own background, describing is academic career. Through life experiences and mythologies, he has since dedicated his life to spreading awareness on the potential benefits of plant substances. A Q&A session facilitated by Alex & Allyson provided the opportunity for open discussion.
Creative spirits were in full ignition by the end of the program. Thank you to Luis Eduardo Luna for your efforts in making this world a more peaceful place.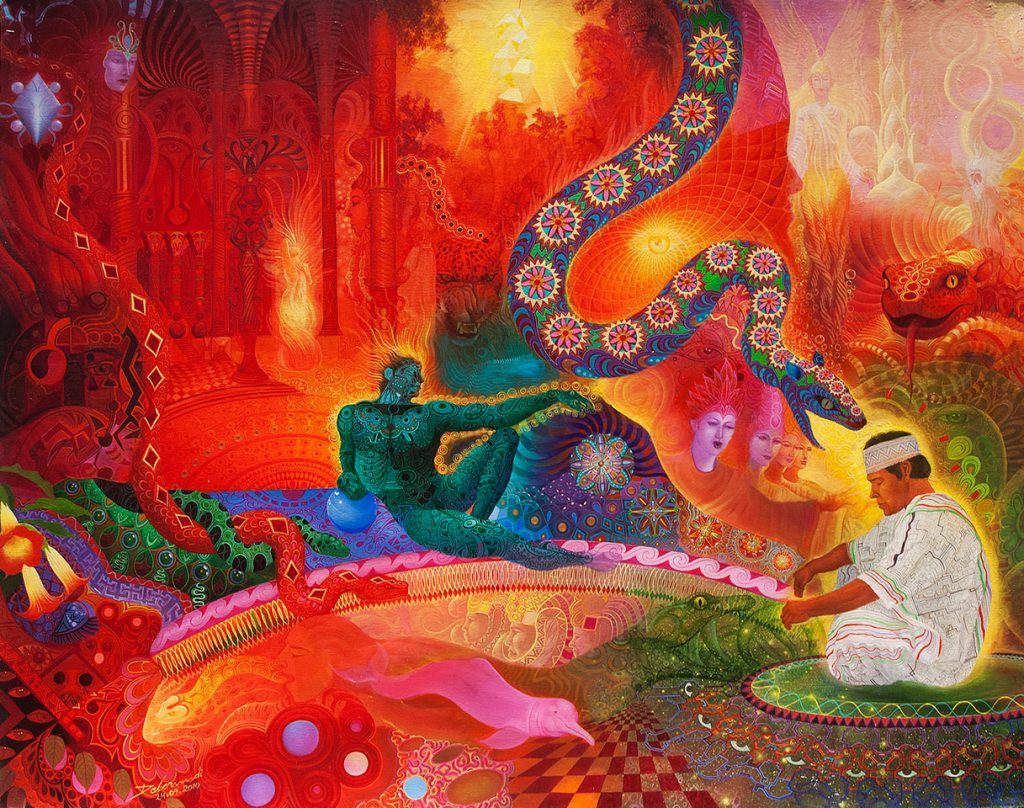 Art by Anthony Debernardi
Be sure to check out the latest version Ayahuasca Reader: Encounters with the Amazon's Sacred Vine, co-edited by Luis Eduardo Luna. Receive a
copy
today!