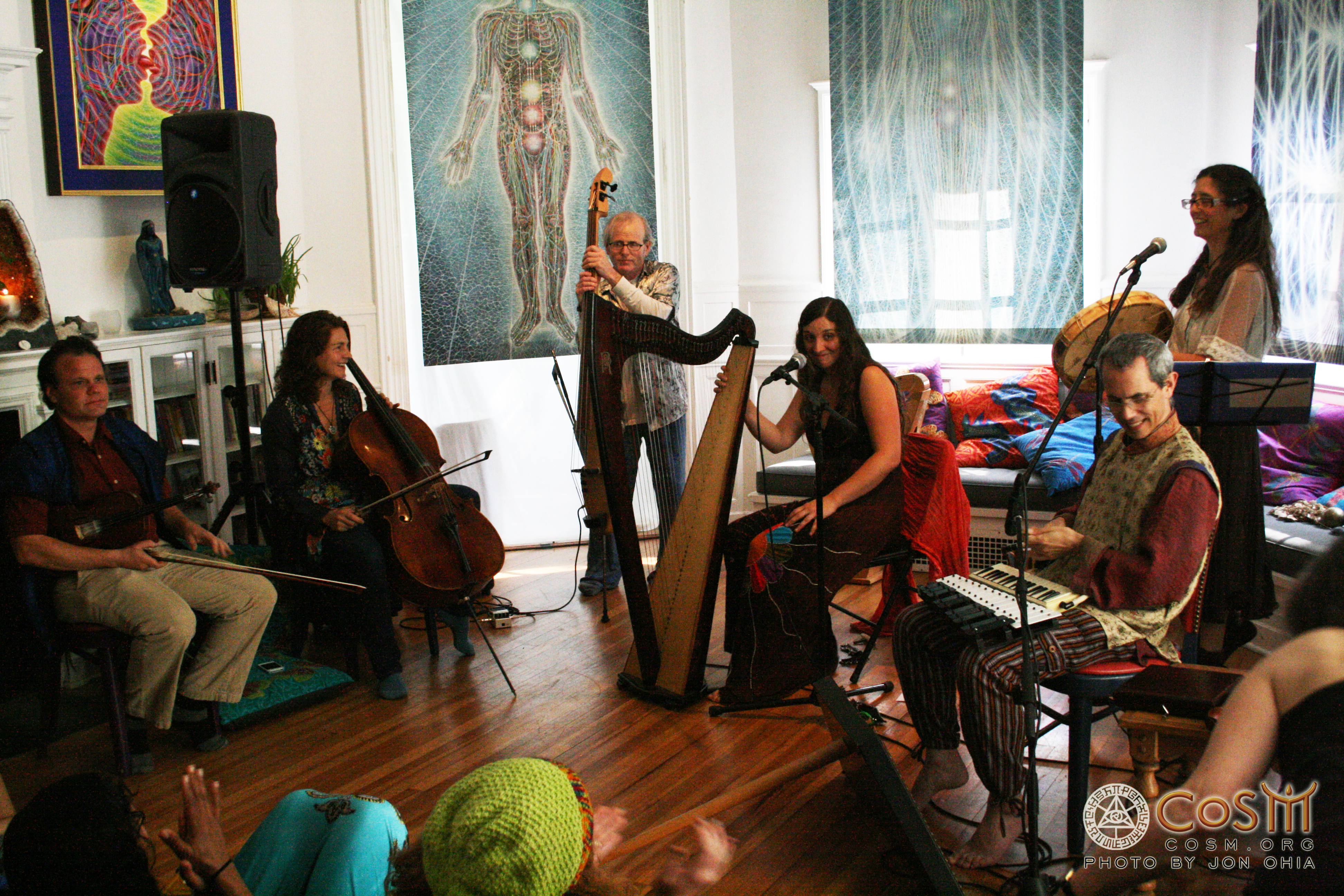 Mamalama preparing to perform at Art Church.
June 16, 2013 -- At Art Church in June, CoSM welcomed musical guests Mamalama, led by Elizabeth Clark-Jerez. Inspired by Anglo-European folk and medieval music, psychedelia, modern minimalism, world music, and mystical, image-rich poetry, the ethereal melodies include harp, violin, flutes, mandolin, and other exotic instruments. Listeners went deep into inner wells of inspiration as they continued their Art Church drawing meditation. Find out more about Mamalama's music here.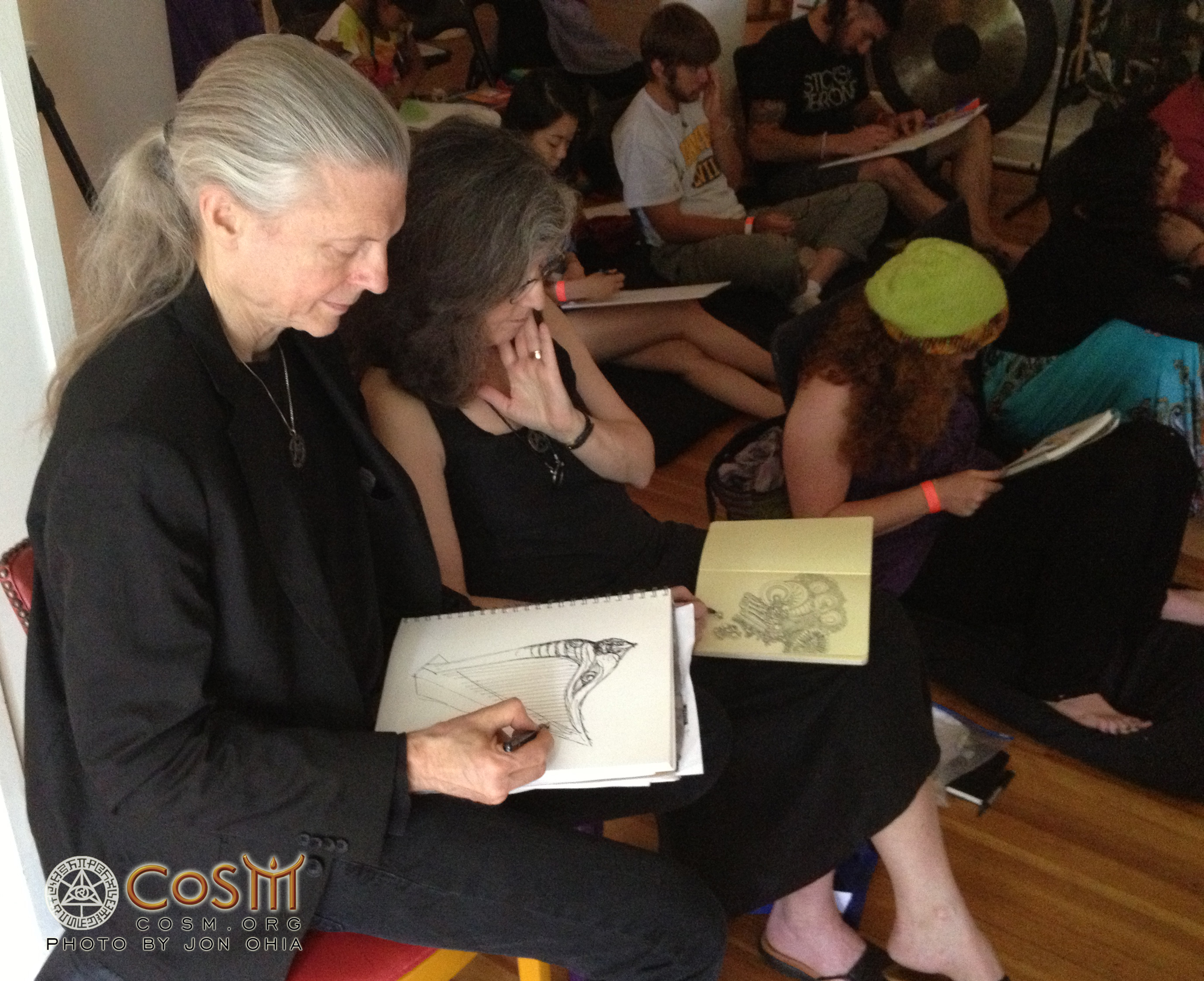 Alex and Allyson sketching during Art Church.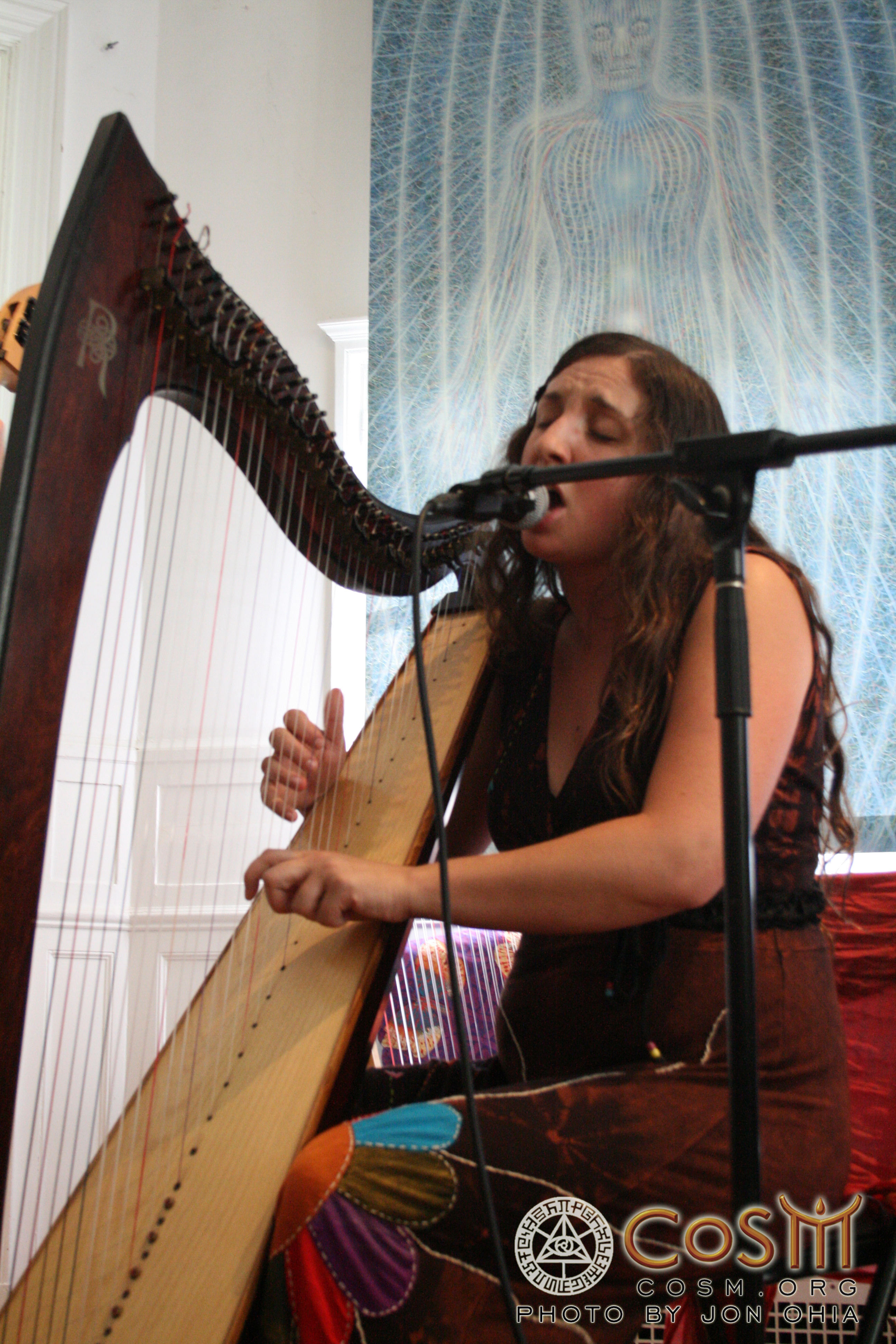 Elizabeth singing and playing harp.
Cornelia Logan playing cello.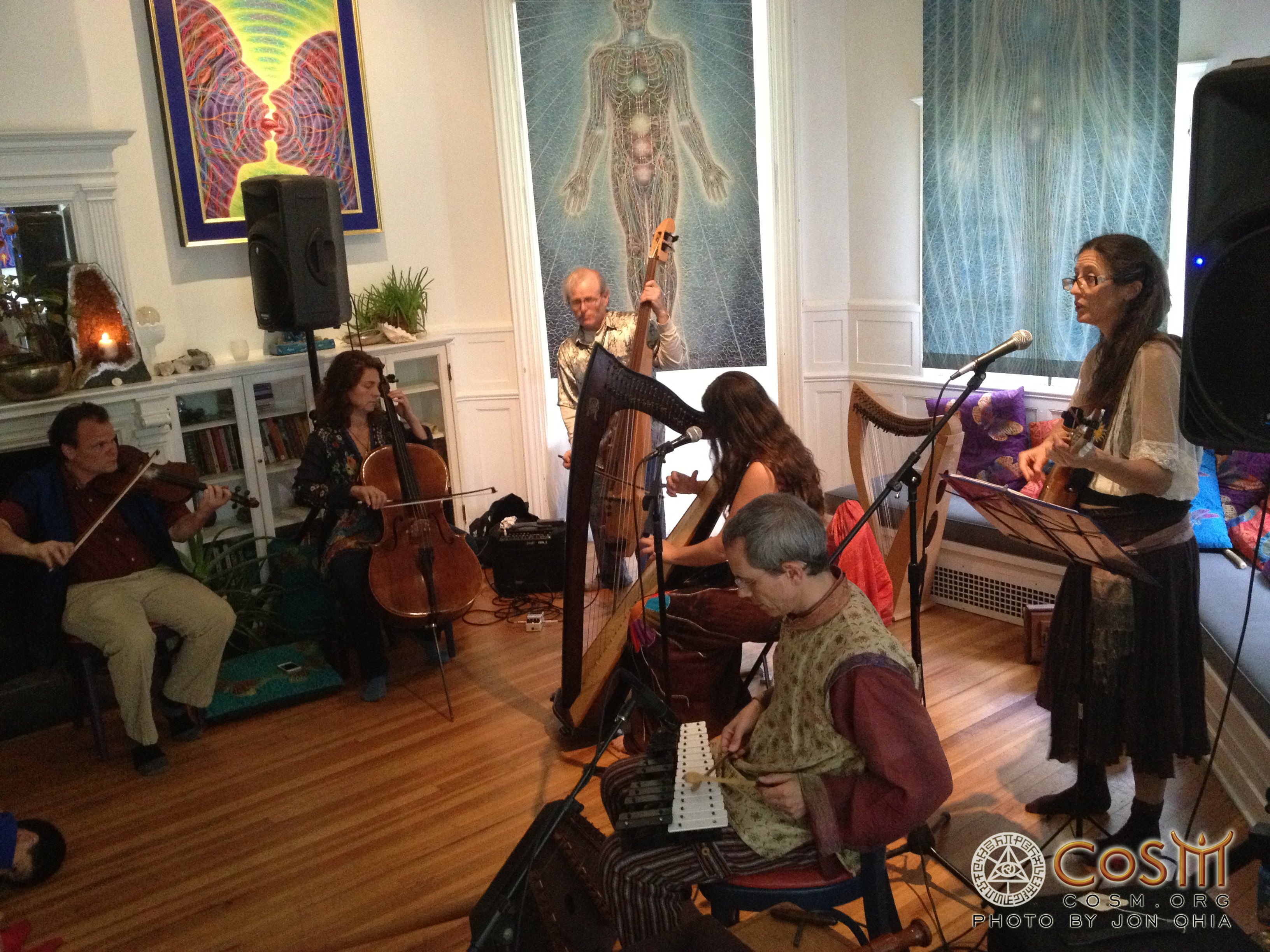 Mamalama performing.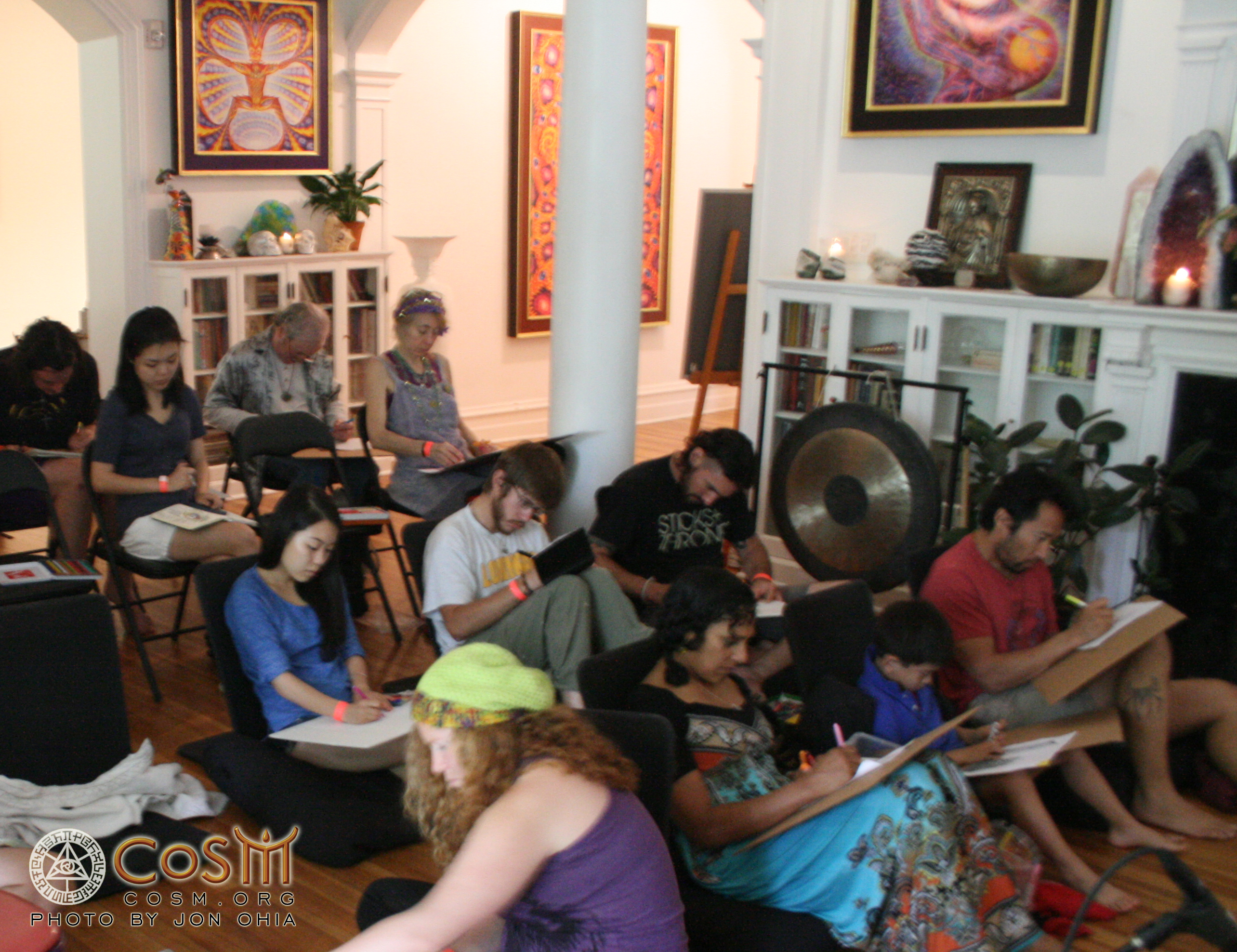 Art meditation in the library at Art Church.