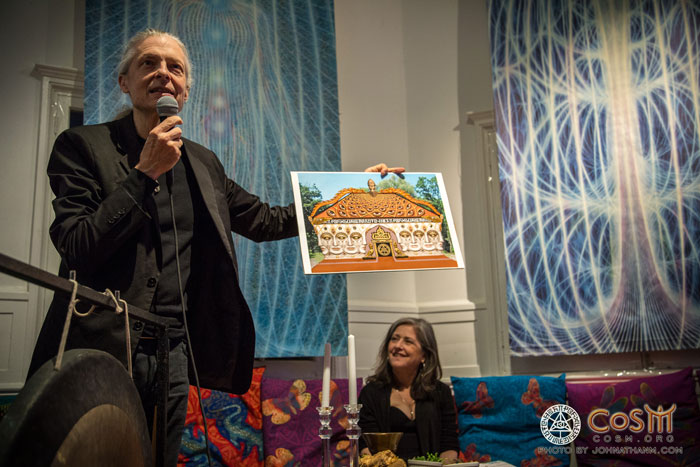 Alex sharing plans for Entheon.
March 30th, 2013
The March Full Moon festivities began with Evan Pritchard leading a Pre-Full Moon Workshop, "Hidden Between Earth and Sky", where he described the history of The Wappingers People, who were native to the land CoSM is now built on. Evan shared his knowledge on the "hidden in plain sight" culture of the Wappingers people, as well as place names, customs, plant uses, cosmology, beliefs, their relationship to
Manitou (Great Spirit) and to the Land.
After the workshop, everyone settled into the library to hold a ceremony in honor of the Full Moon. In the spirit of Passover (Pesach), Allyson Grey shared the tradition of the Seder table and performed the ritual for all who attended. We also enjoyed a poetry performance by Fun Yung Moon, and a musical performance by Evan Pritchard.  Later, we danced to the music of Cosmal and Kidimandi, and interacted over collaborative art making.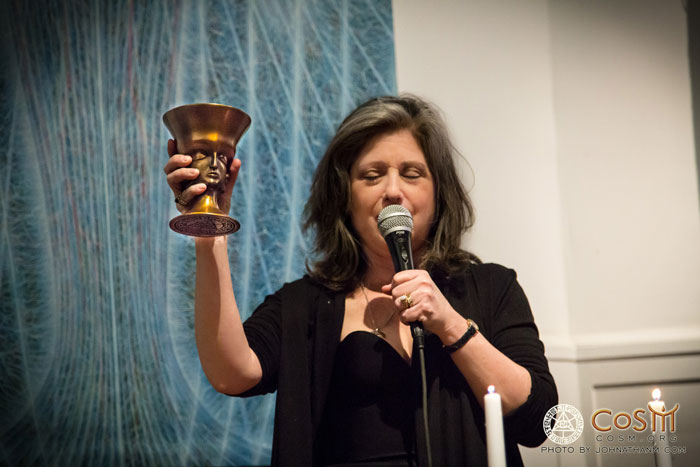 Allyson describing the Jewish Seder plate in honor of Passover.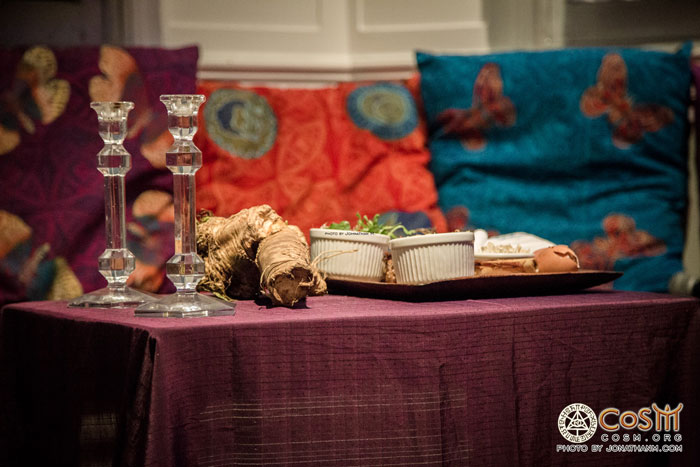 Seder table.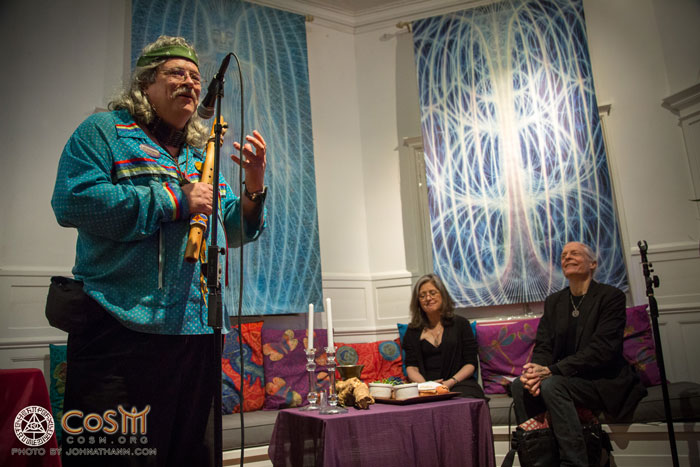 Evan Pritchard performing native stories and flute.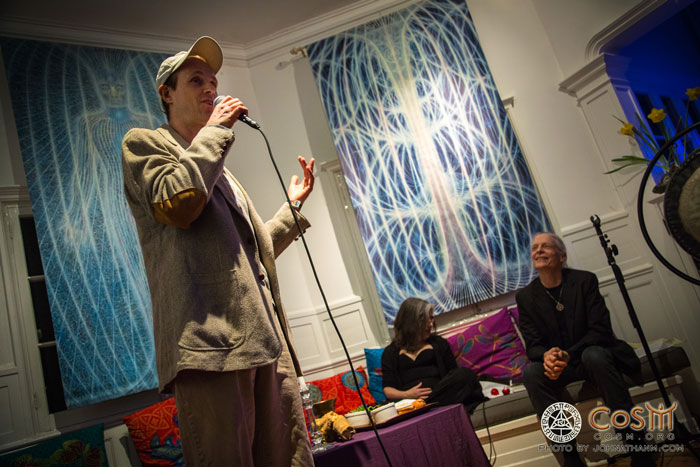 Fun Yung Moon sharing poetry.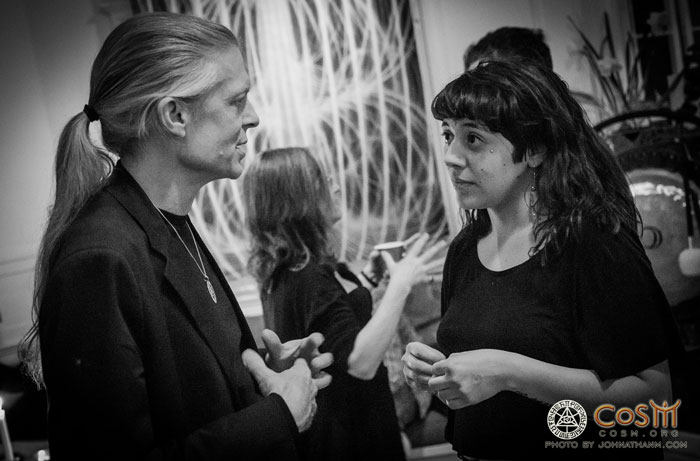 Alex and Allyson speaking with guests in the library.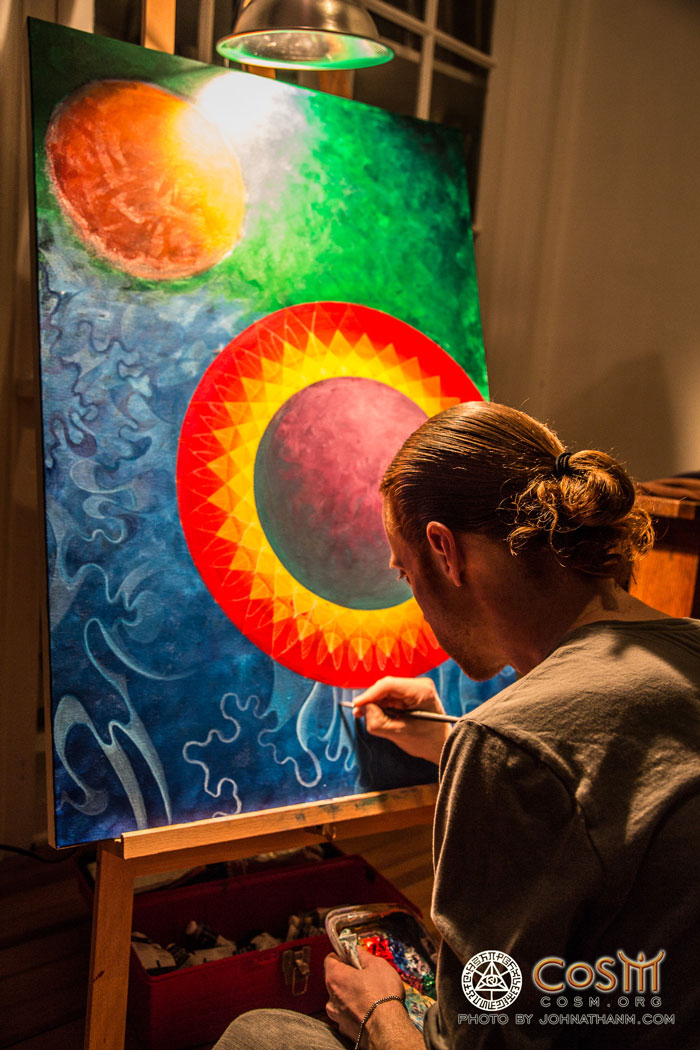 Ian Arremony live painting.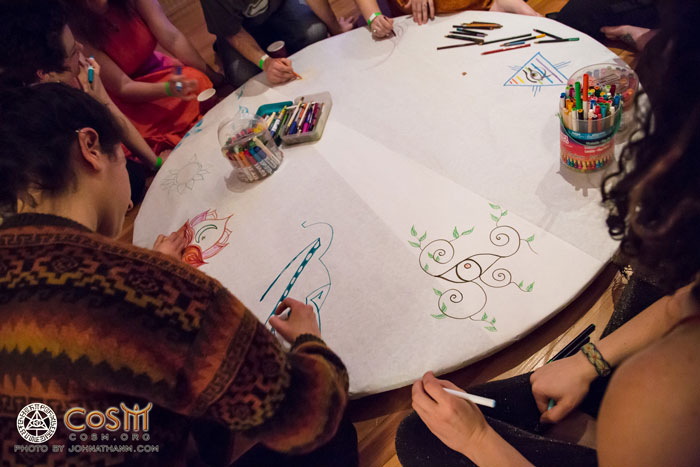 Guests exploring their creativity in a collective mandala.