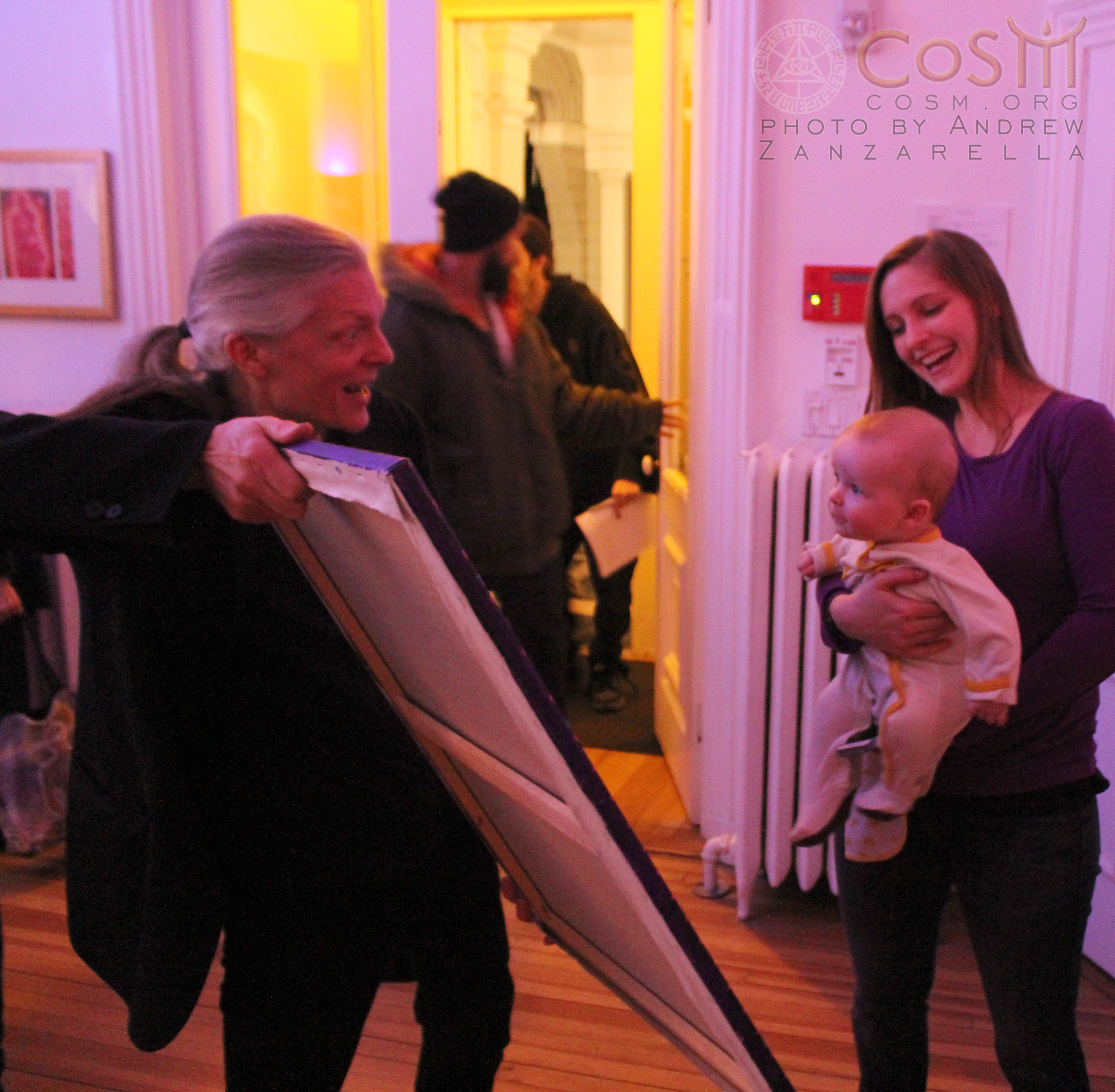 Alex shows his latest work to Oliver Ember, one of his youngest fans, and his mother Samantha Lee.
March's Full Moon Gathering opened with "Raise Your Voice!" a workshop led by music therapist and vocalist, Aly Sun Panichi. Aly Sun inspired her students to sing, and empowered them to love their voice, regardless of experience or skill level. The Ceremony featured the unveiling of Alex's latest piece, "Steeple Head", designed after the four-faced Entheon steeple head. He also showcased the 3-D printed models and 
painted sculptures
 of the 
steeple head
, available for purchase exclusively through the 
CoSM shop
 to help raise funds for building Entheon.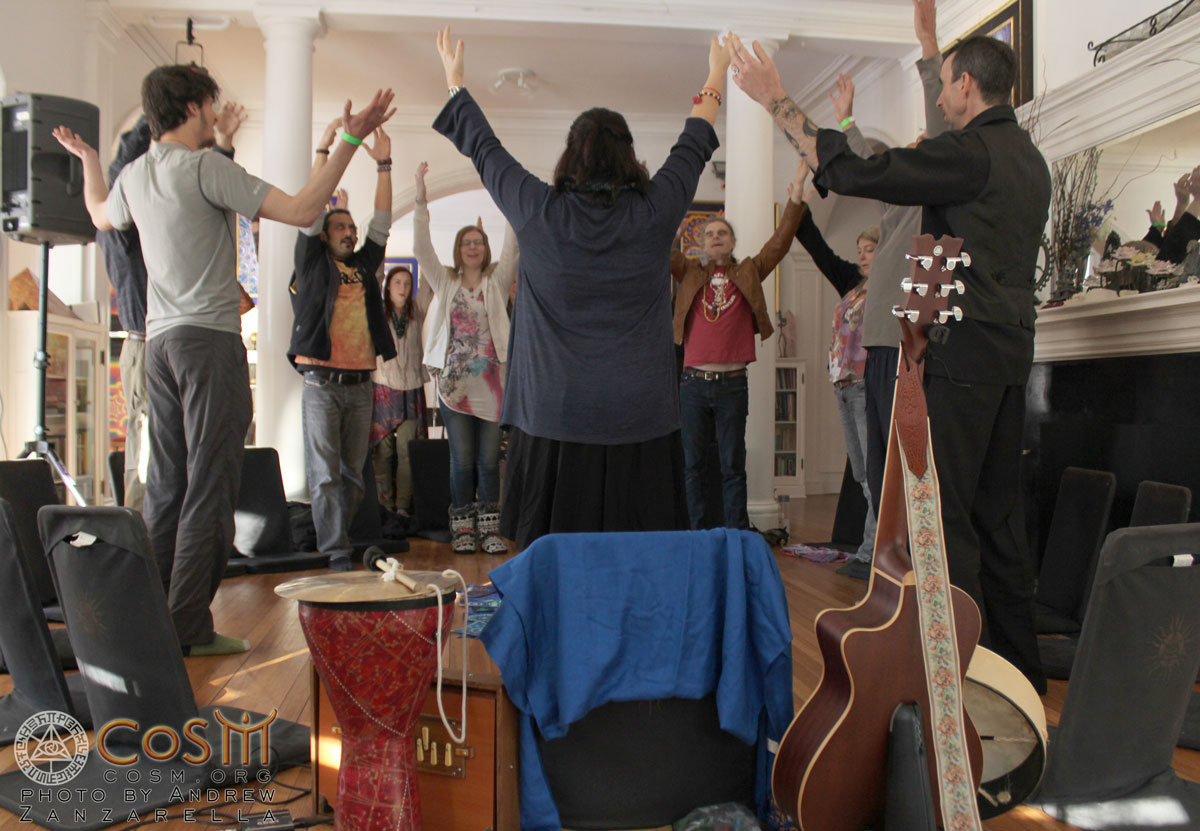 Aly Sun and class sing in uplifting harmony.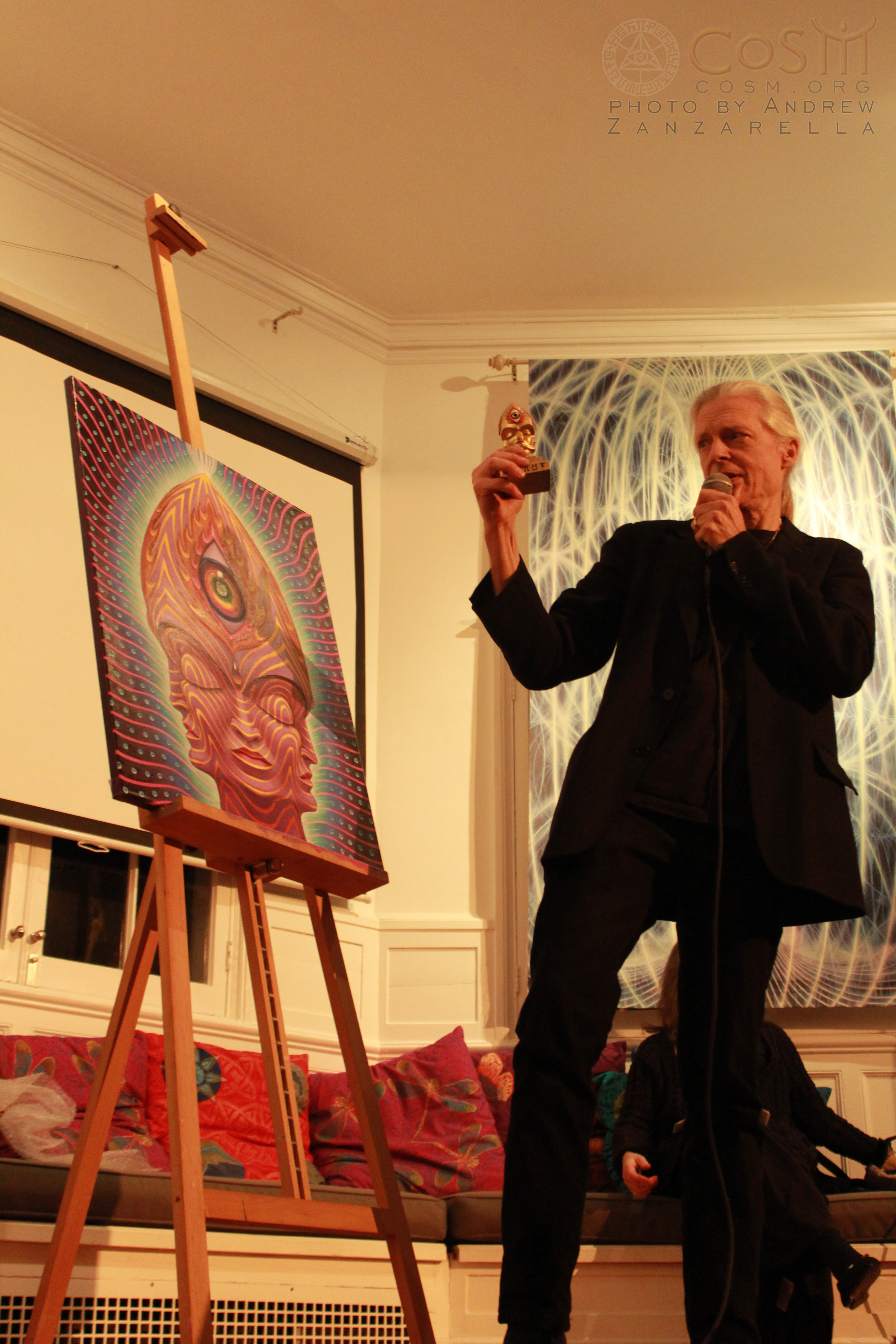 Alex Grey debuts the  "Steeple Head" painting and painted sculpture.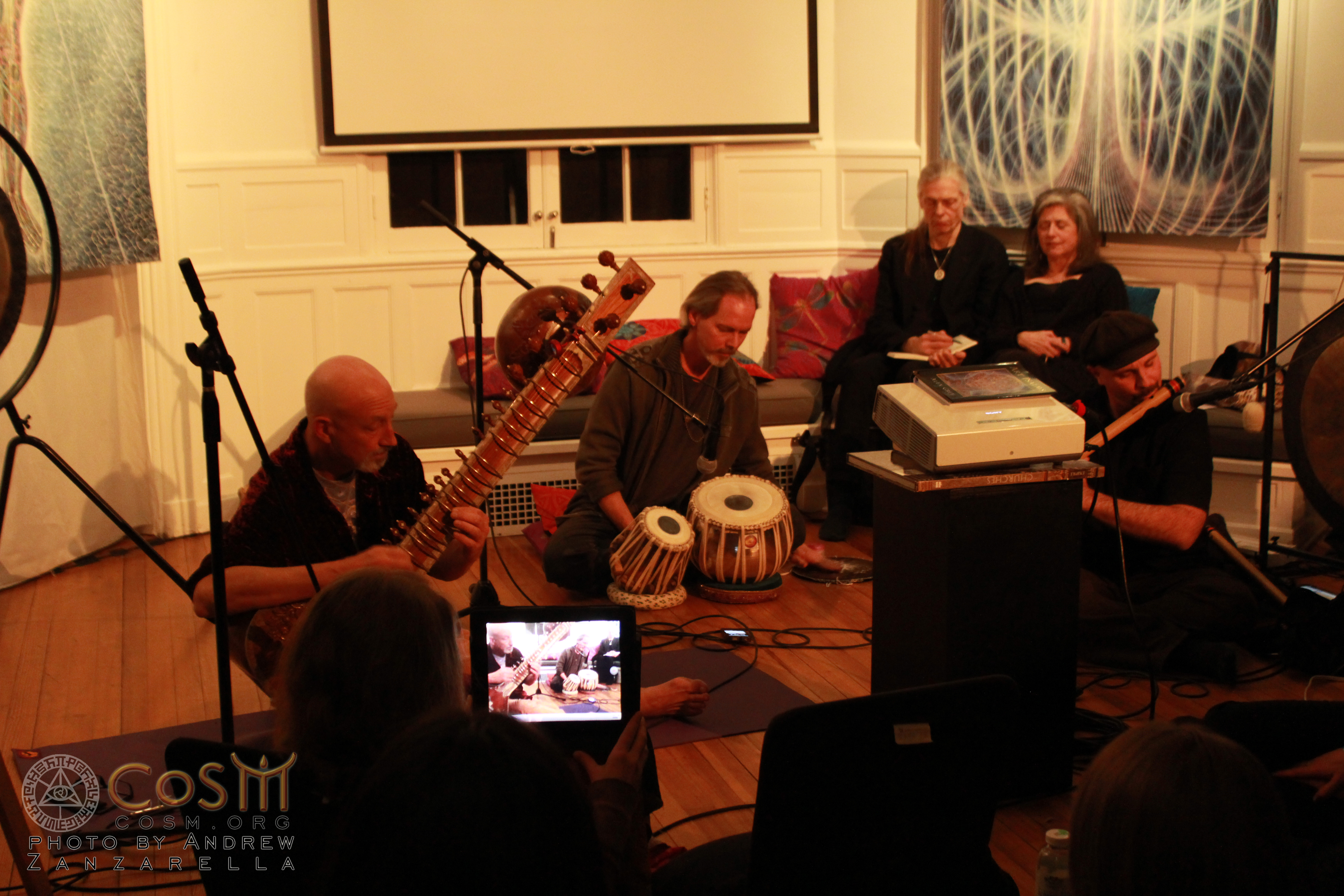 Dr. Jon, Marshall Lefferts, and Steve Franchino bring the music of heaven to Earth during the opening ceremony.
Thanks to Love and Light for sharing their incredible sound with us!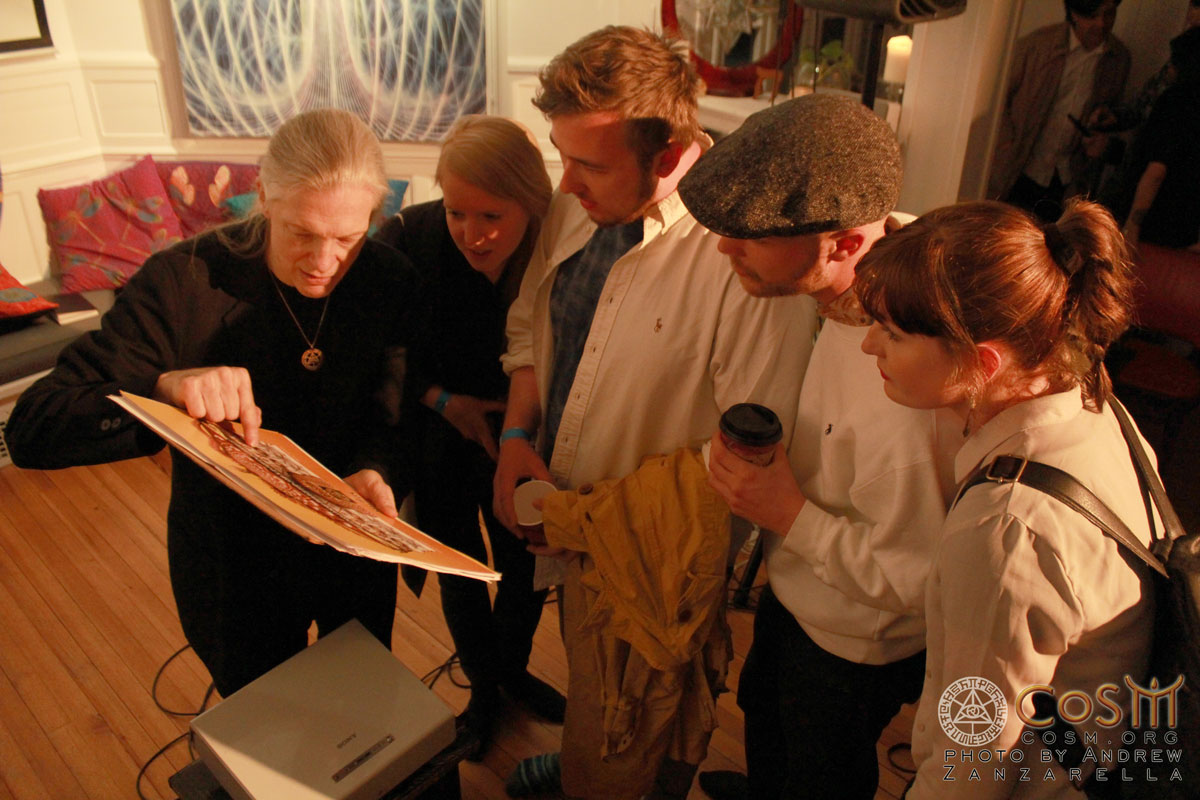 Alex Grey discusses Entheon with guests in the library.