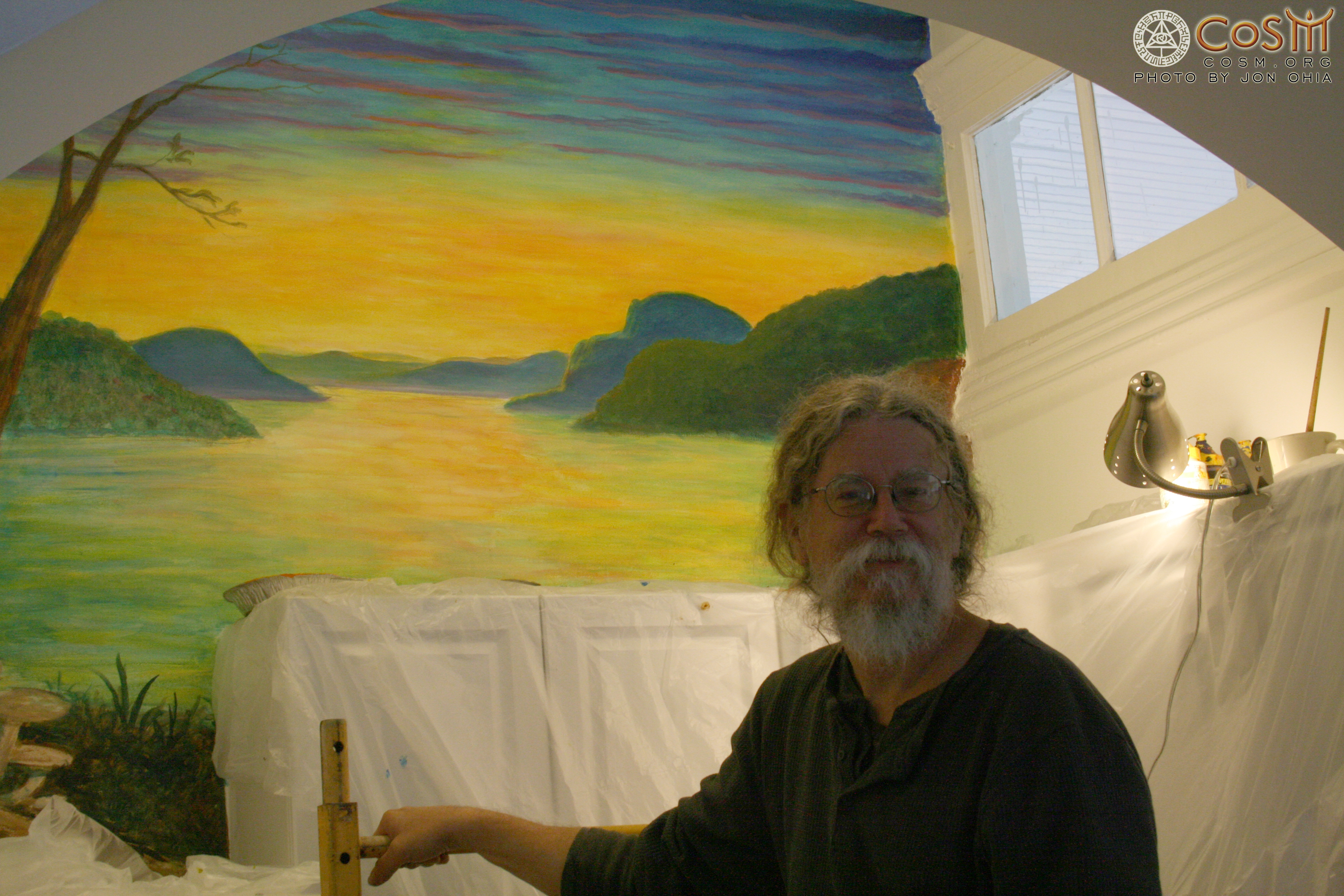 Mark Henson with his cafe mural-in-progress.
Renowned visionary artist and revolutionary, Mark Henson, rendered a vibrant Hudson Valley sunset on the Mushroom Cafe's kitchen wall. Mark approached his mural by painting in bright colors to complement the cafe's existing murals, and opted for realistic forms and open scenery to add a grounded focal-point to the otherwise highly detailed walls in the cafe. Mark Henson's mural showcases his talent for honoring the simple beauty of nature, while celebrating the human imagination's ability to play with color. Learn more about Mark Henson and his art at  http://markhensonart.com/ , and see the mural in person during CoSM's open hours and events.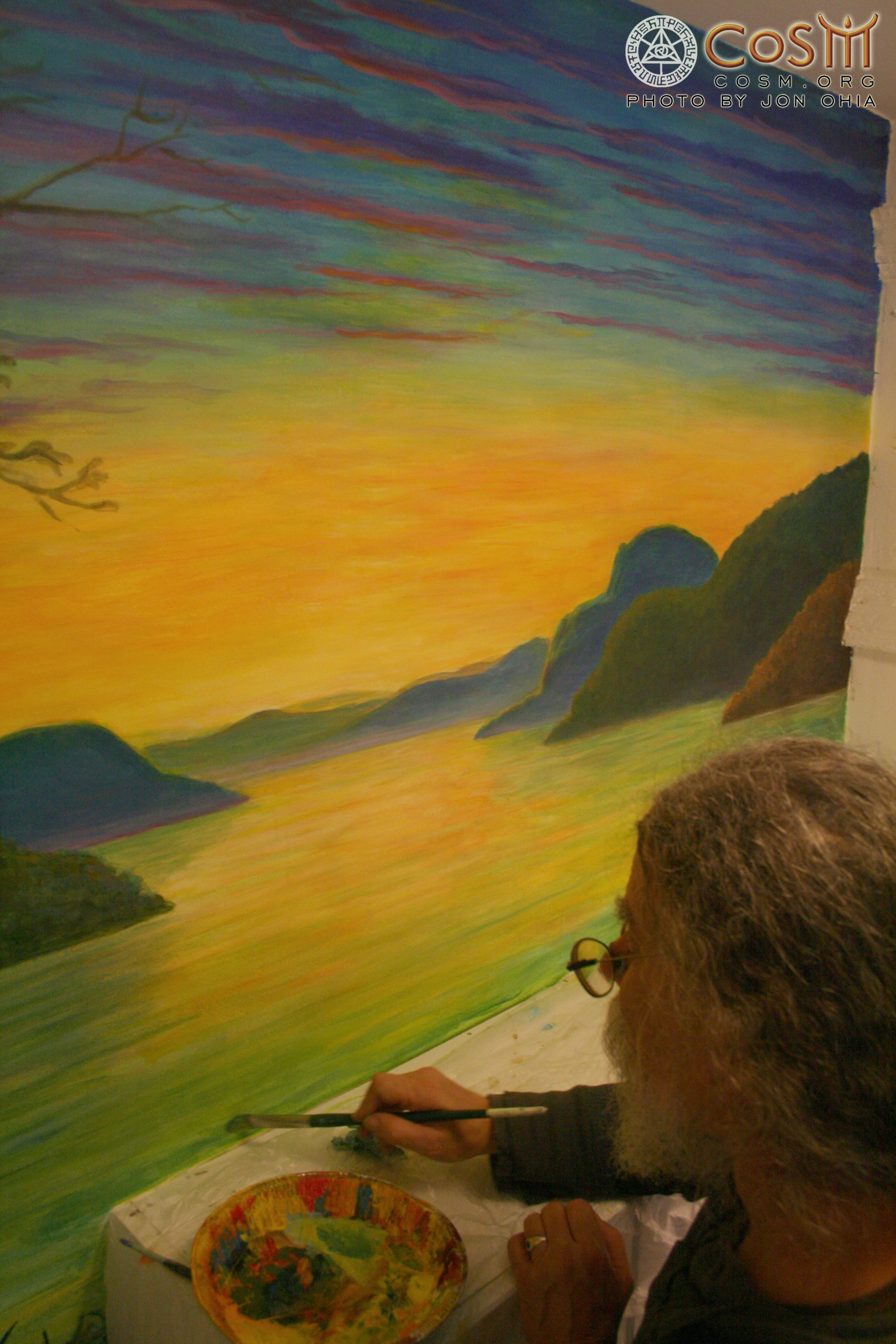 Mark Henson at work.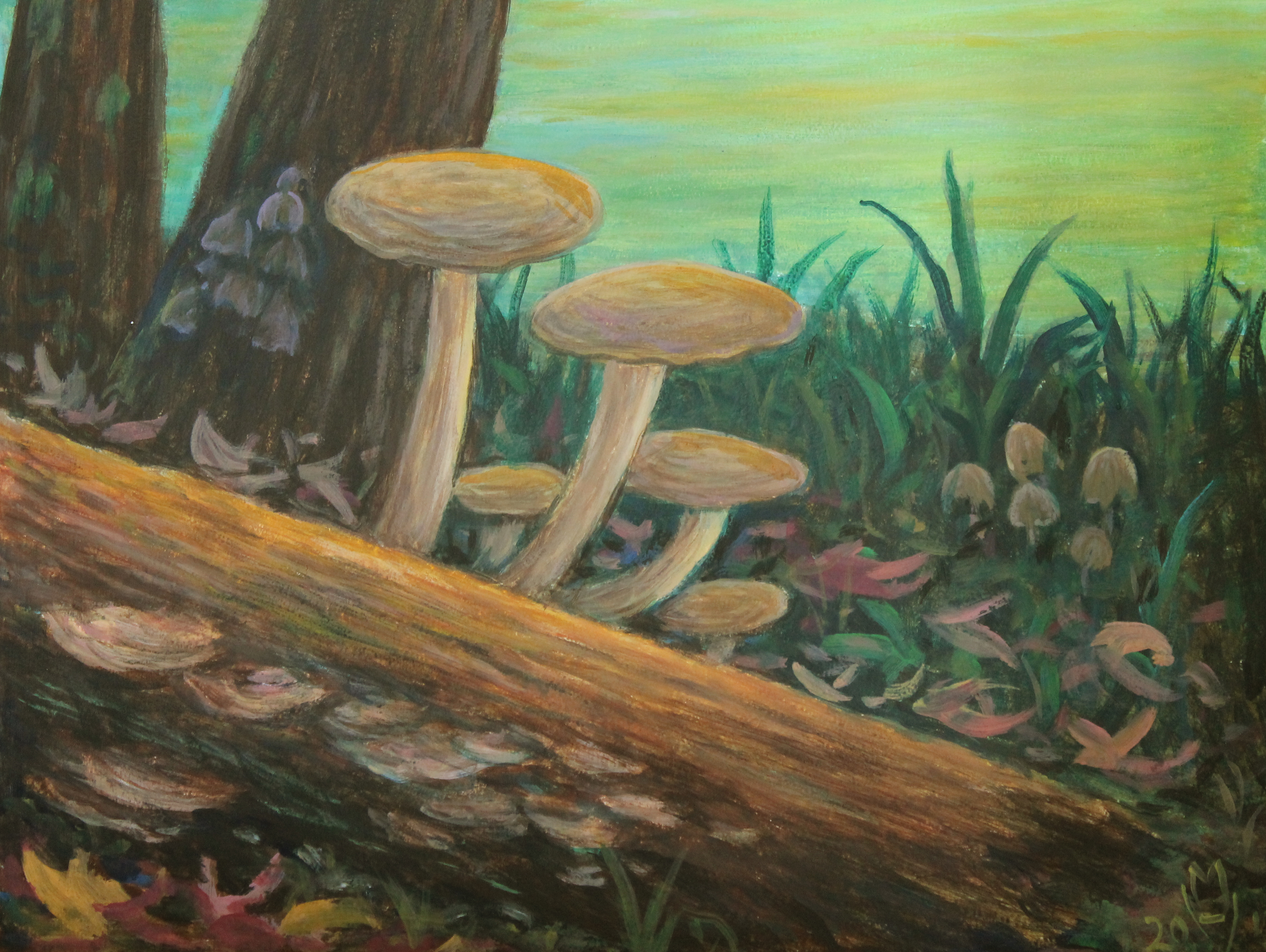 Mushroom kingdom representatives in the corner of Henson's mural.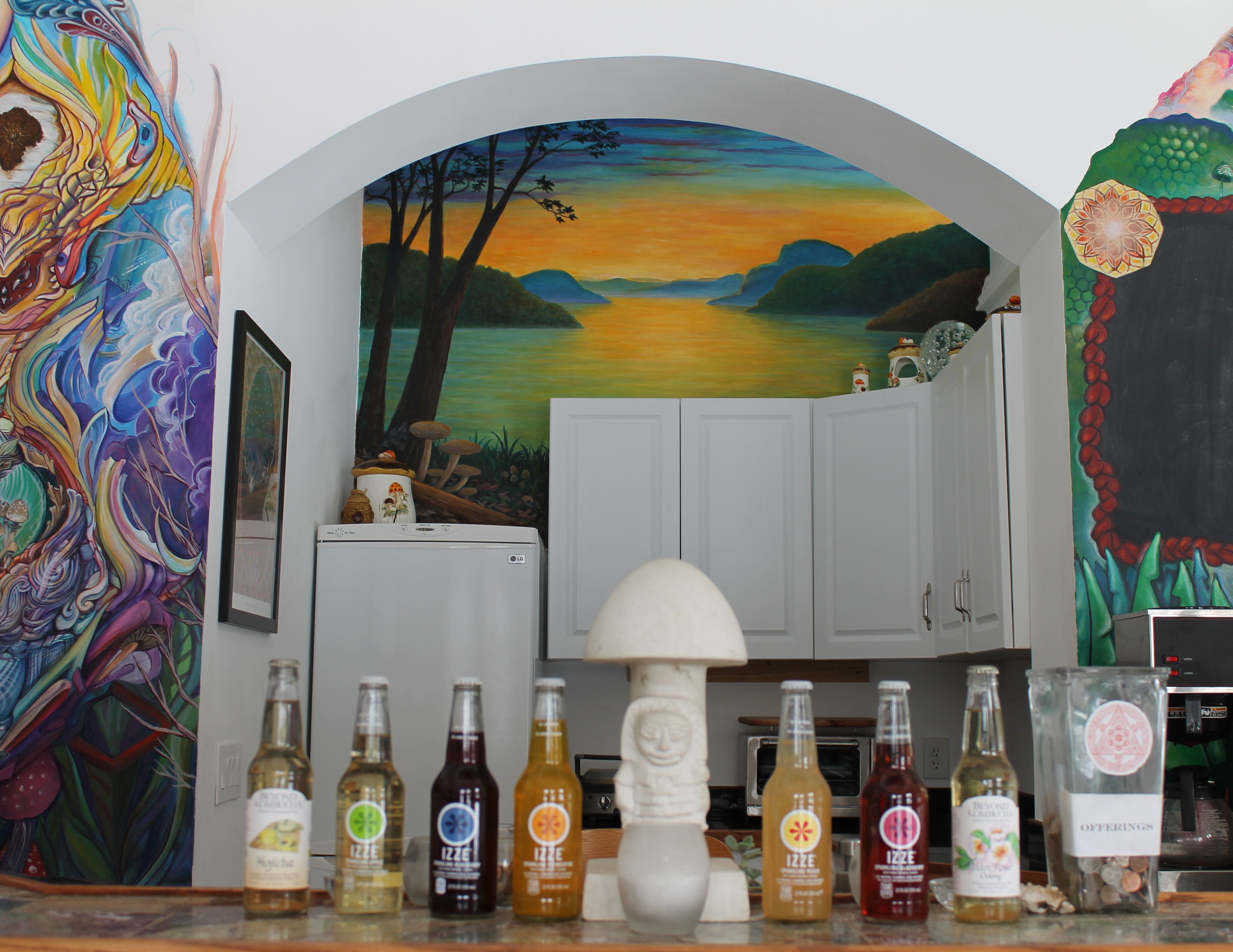 Hudson Valley Sunset mural by Mark Henson.