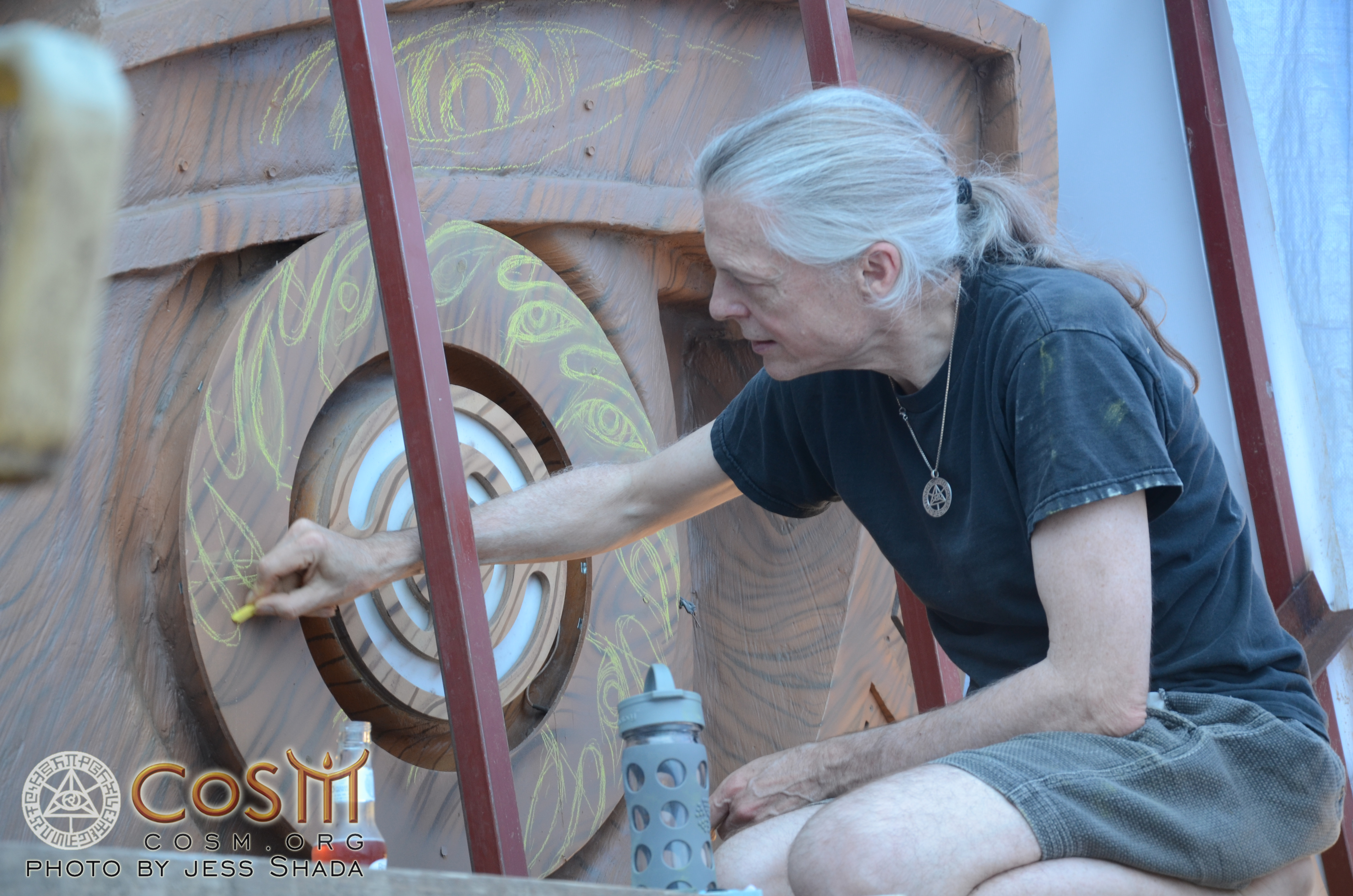 Alex Grey chalking in an outline for his design.
June 2013 -- A unique opportunity came Alex's way to paint a large Mayan Warrior head for a Burning Man art car. Friends, Diego Gonzolez and company brought the 13 foot by 11 foot sculpted mask (made of fiberglass and resin built on a steel armature) all the way from Mexico to CoSM in a special trailer. Look for this fierce Warrior's debut on the playa in Black Rock City, Nevada late this summer.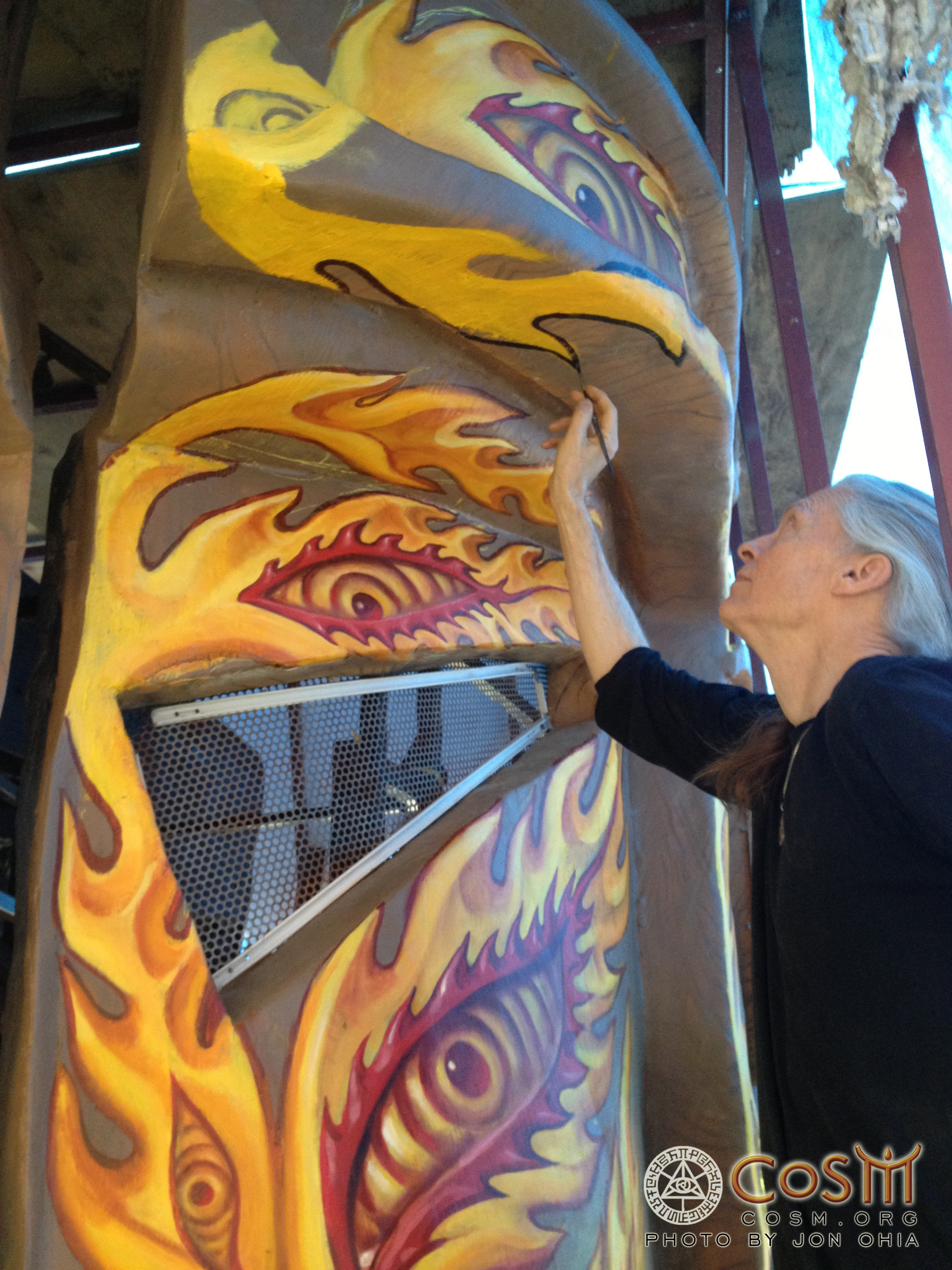 Alex Grey painting the Mayan Warrior head.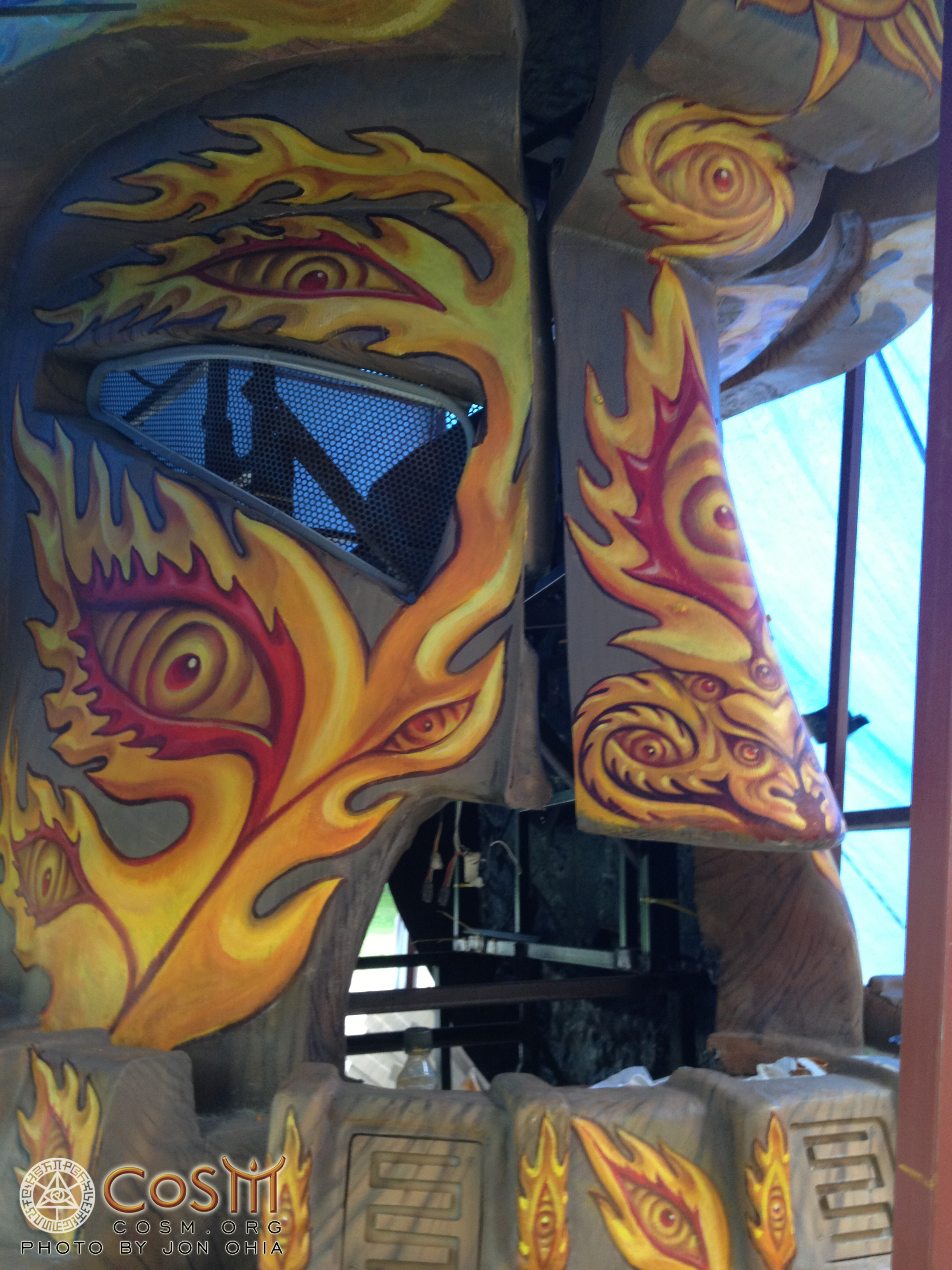 The Mayan Warrior was painted using oils  (just as Alex once did as a billboard painter at age 20).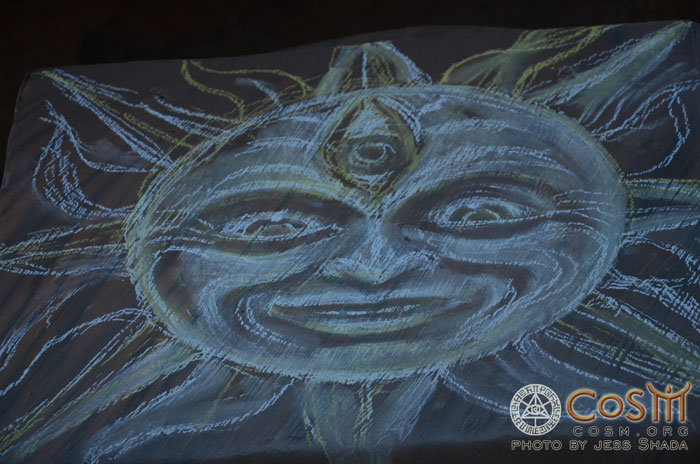 Solar spirit materializing.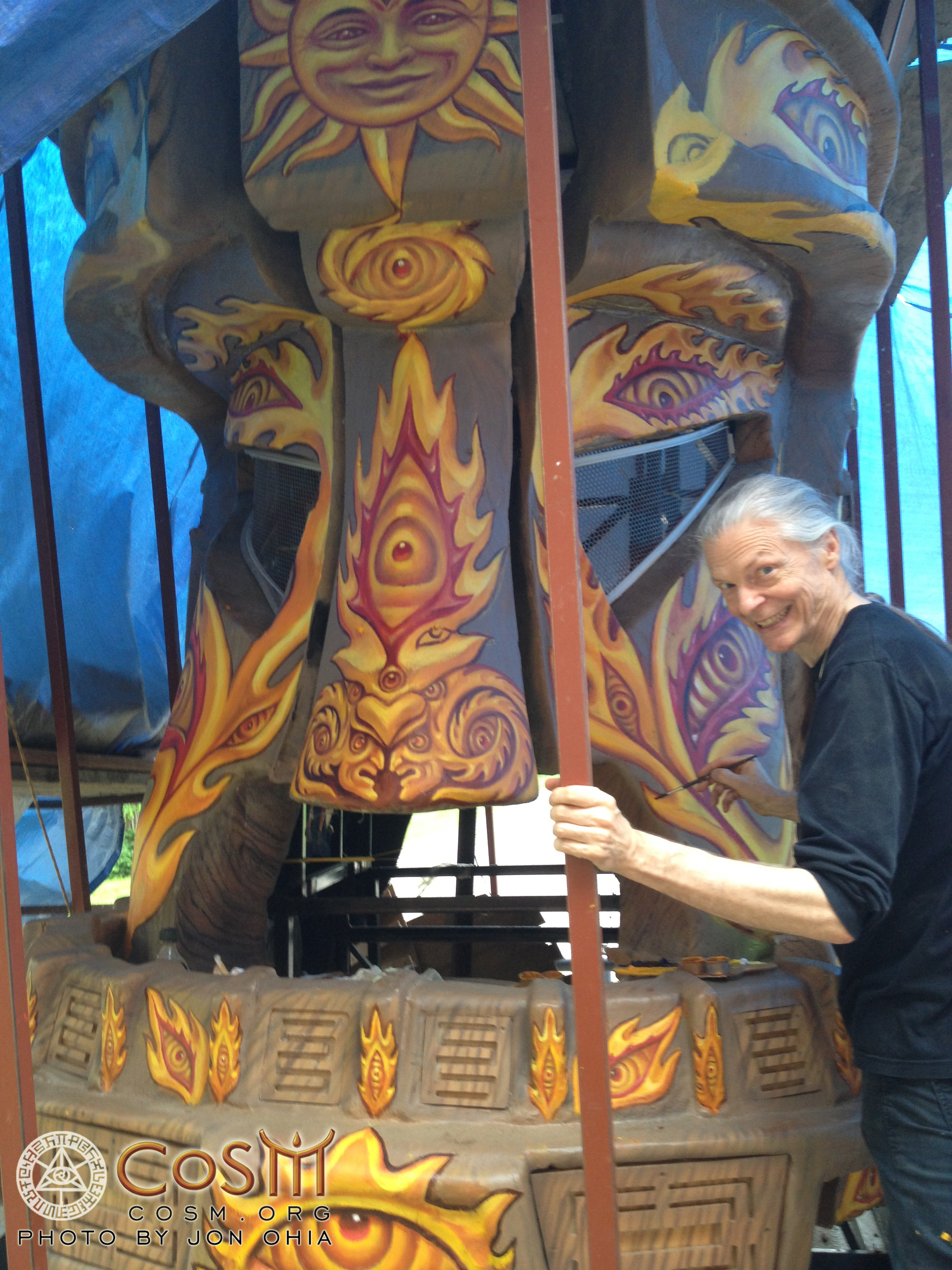 Alex's demonic Mayan Warrior face.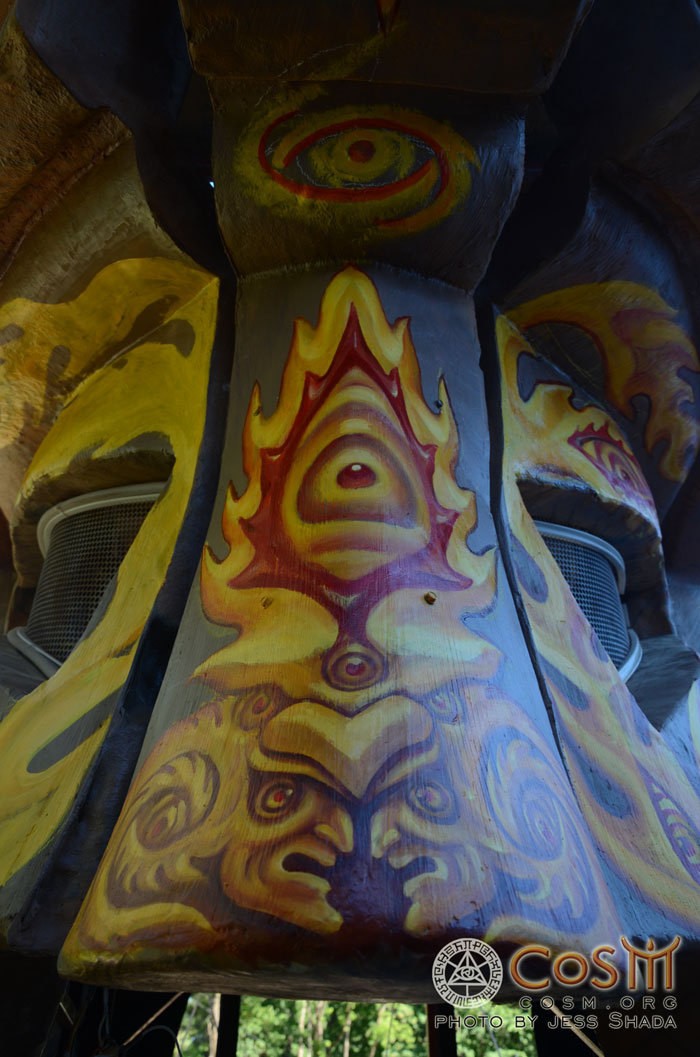 Cosmic Mayan Warriors with a merging heart in their third eye.