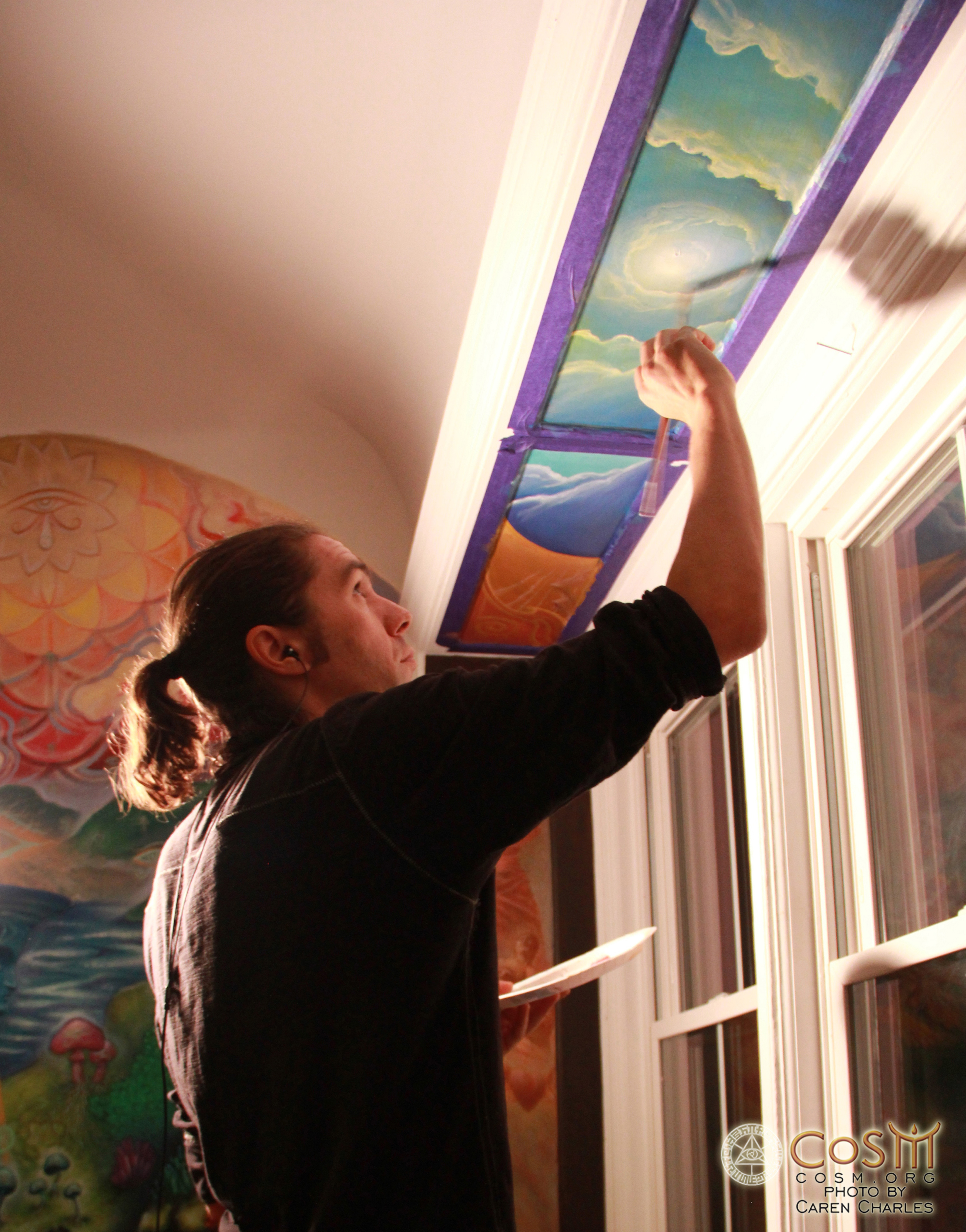 Michael Divine creates a magical sky-scape in the cafe.
Visionary artist, Michael Divine, returned to CoSM to continue muralling the Mushroom Cafe. This time, four panels join Maura Holden's contribution around a cafe window. Micheal's beautiful landscape with light beaming from the sky to a single mushroom on the ground, perhaps hint at the theory that mushrooms, whose spores are said to survive in the vacuum of space. are a life-form from worlds beyond. Light in the paintings activate the sky above with a magical presence as day swirls into night. Check out more of Michael Divine's extraordinary work at tenthousandvisions.com.
See Michael's art and the collaboration of over a dozen invited visionaries
 in the Mushroom cafe during
CoSM open hours and events.
Photos by Caren Charles