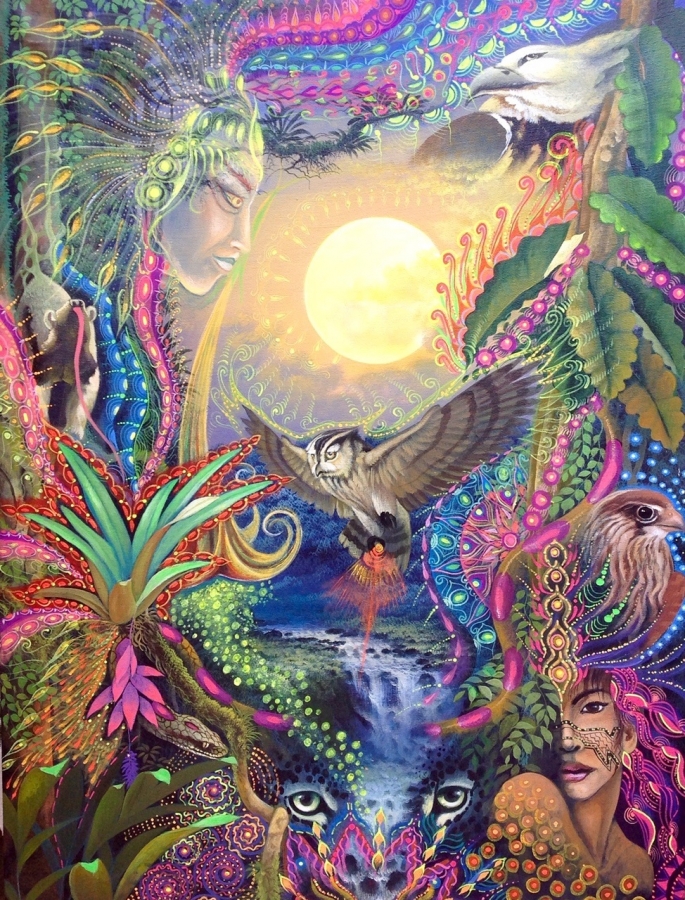 Using intricate design and delicate detail, Moises Llerena and Alfred Zagaceta paint the legendary balance between mankind and mother nature. Having studied under visionary maestro Pablo Amaringo, these artist's of the Amazon uncover the multiple layers of nature's beauty through the divine imagination.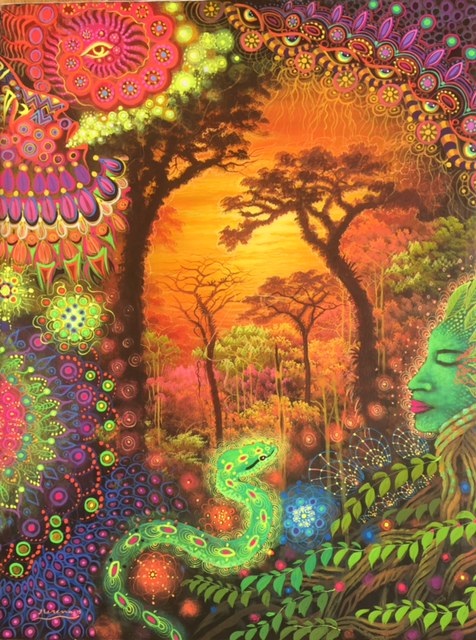 Moises Llerena was born on the 8th of April 1975, in the Peruvian village of Flor de Punga. After completing secondary school, he went to study art at Usko Ayar Amazonian School of Painting under the wing of Pablo Amaringo.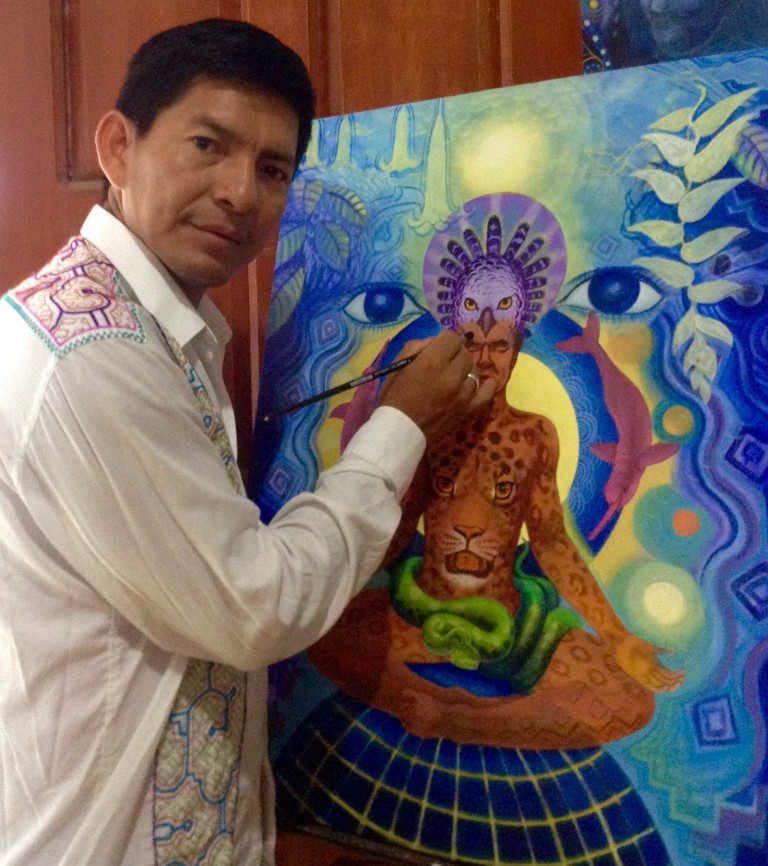 His inspiration stems from the ancestral inhabitants of the Amazon Rainforest and their customs. Llerena strives to communicate the importance of taking care of our planet. Both individually and collectively.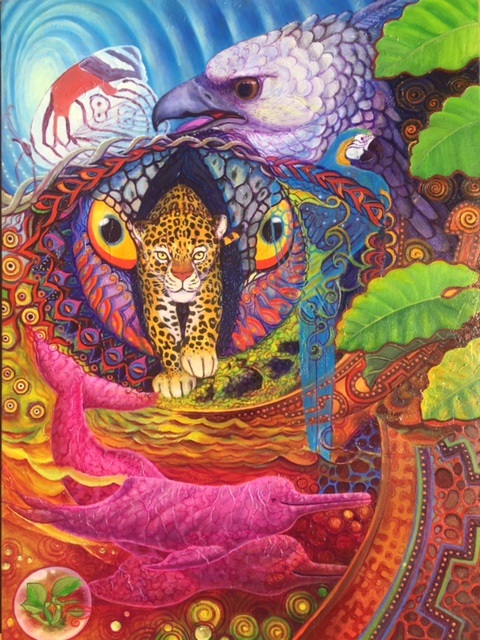 He features works at exhibits in Peru including the Municipal Museum of Iquitos, Municipal Museum of Cusco and the Miro Art Gallery in Lima. Though he is from Peru, Llerena has exhibited across the globe including the United States, Finland and Bern Switzerland where he currently resides.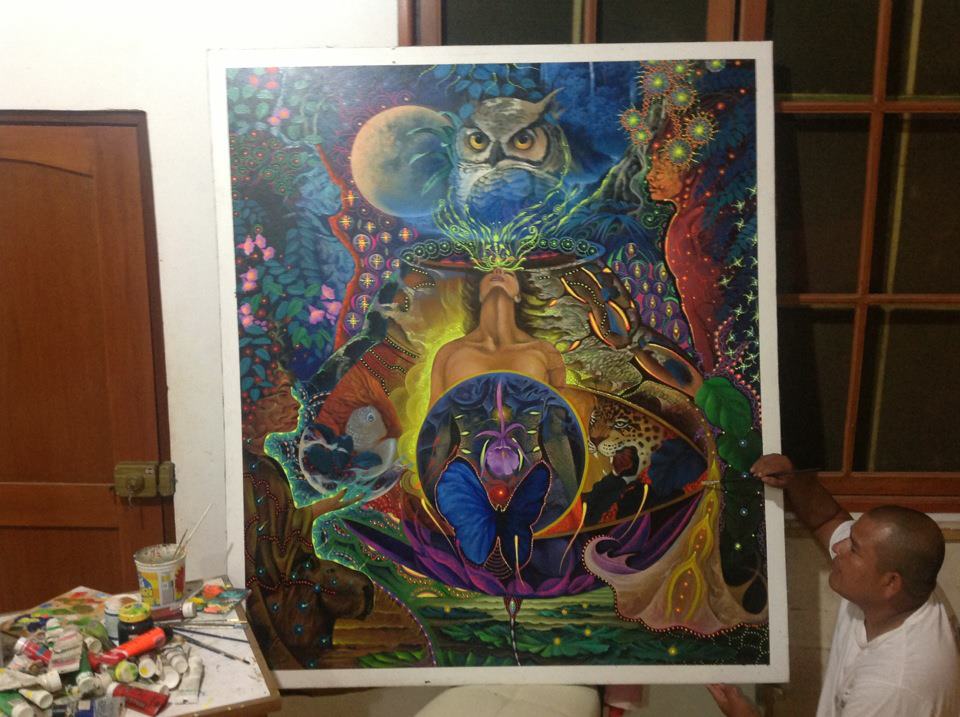 Alfredo Zagaceta
is from Pucallpa, the Ucayali region of the Peruvian Amazon Jungle. Apprenticing under Pablo Amaringo, he lived and worked with him in exchange for his school's tuition at the Amazon School of Painting. For 4 years Zagaceta learned English, helped with daily chores, and immersed himself in jungle wisdom. With an ability to perceive the metaphysical realms, he interprets scenes into the canvas.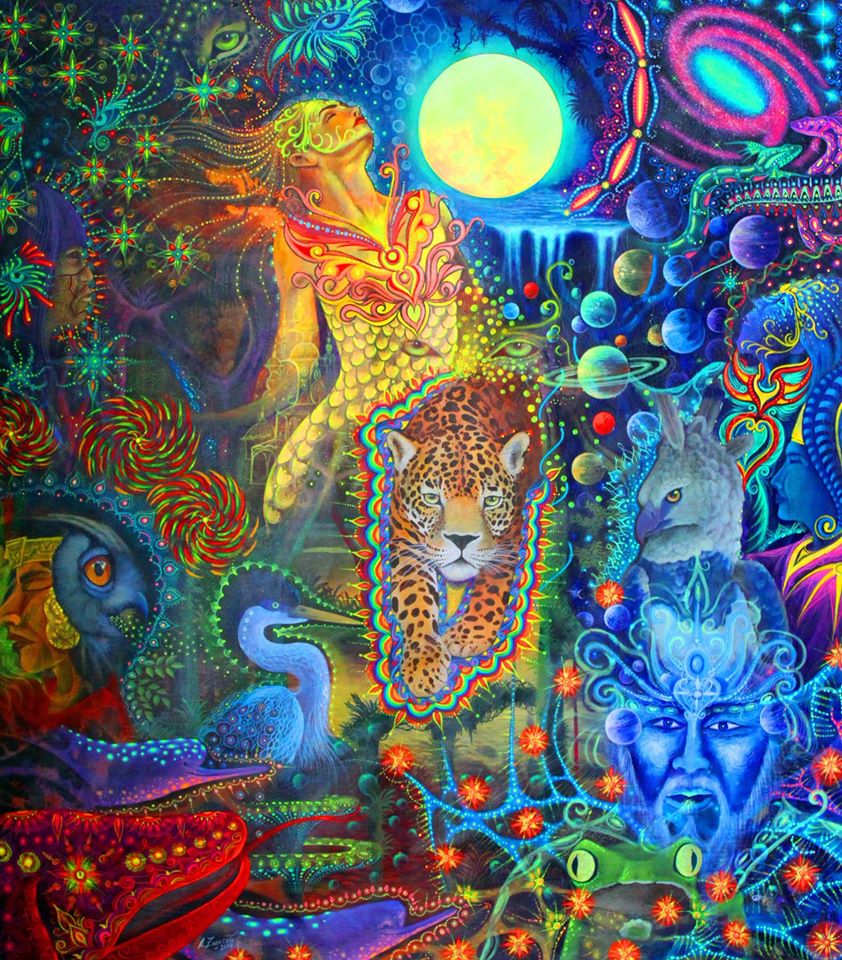 Zagaceta has participated in collective exhibitions in various parts of Peru, US, Europe, and Japan. His paintings hang in the International Museum of Children's Art in Norway and has participated in the film, "and so I tell them to paint."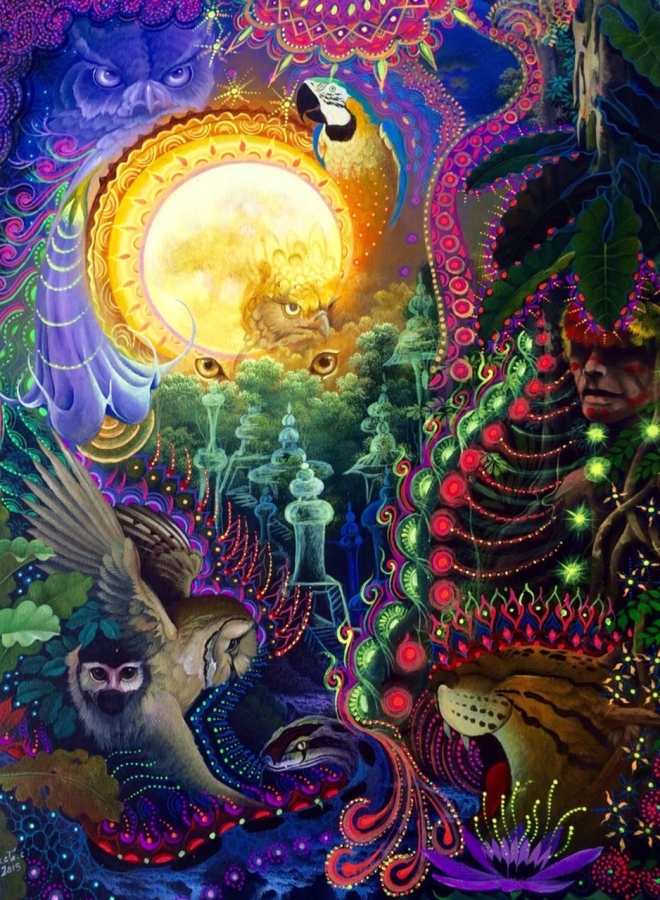 He currently resides in Pucallpa and paints in the Neo-Amazonico and the amazonia sub-realistic style. He says that his passion is painting, and that he will paint until he can no longer lift a brush.
Both Alfredo Zagaceta and Moises Llerena consider nature to be the true master, teaching the vibrations of beauty and love. Their masterpieces are opportunities to delve into the spirit dimension within the jungle kingdom, assisting us in maturing the body and spirit.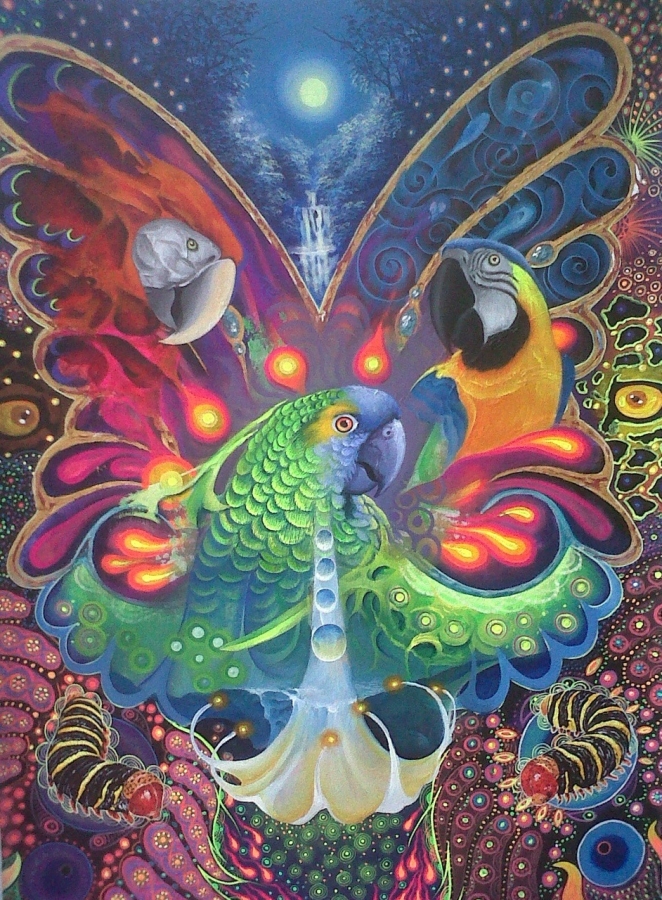 To get a deeper download and first hand knowledge from the artist's themselves, CoSM is hosting a weekend workshop, Shamanic Painting, August 26th - 28th.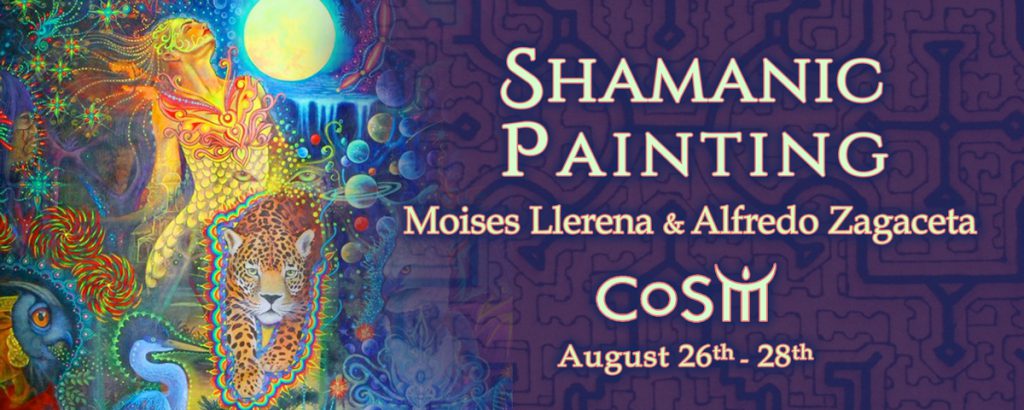 Introduce yourselves to the art and style of the USKO-AYAR Amazonian School of Painting and the legacy of shaman and painter, Pablo Amaringo. Providing examples, Moises and Alfredo explain the unique flow of Neo-Amazonico painting and its visionary roots in ayahuasca shamanism. Secure a spot now and come add to your artistic flare!
Click here
for more information.
Save
Save
Save