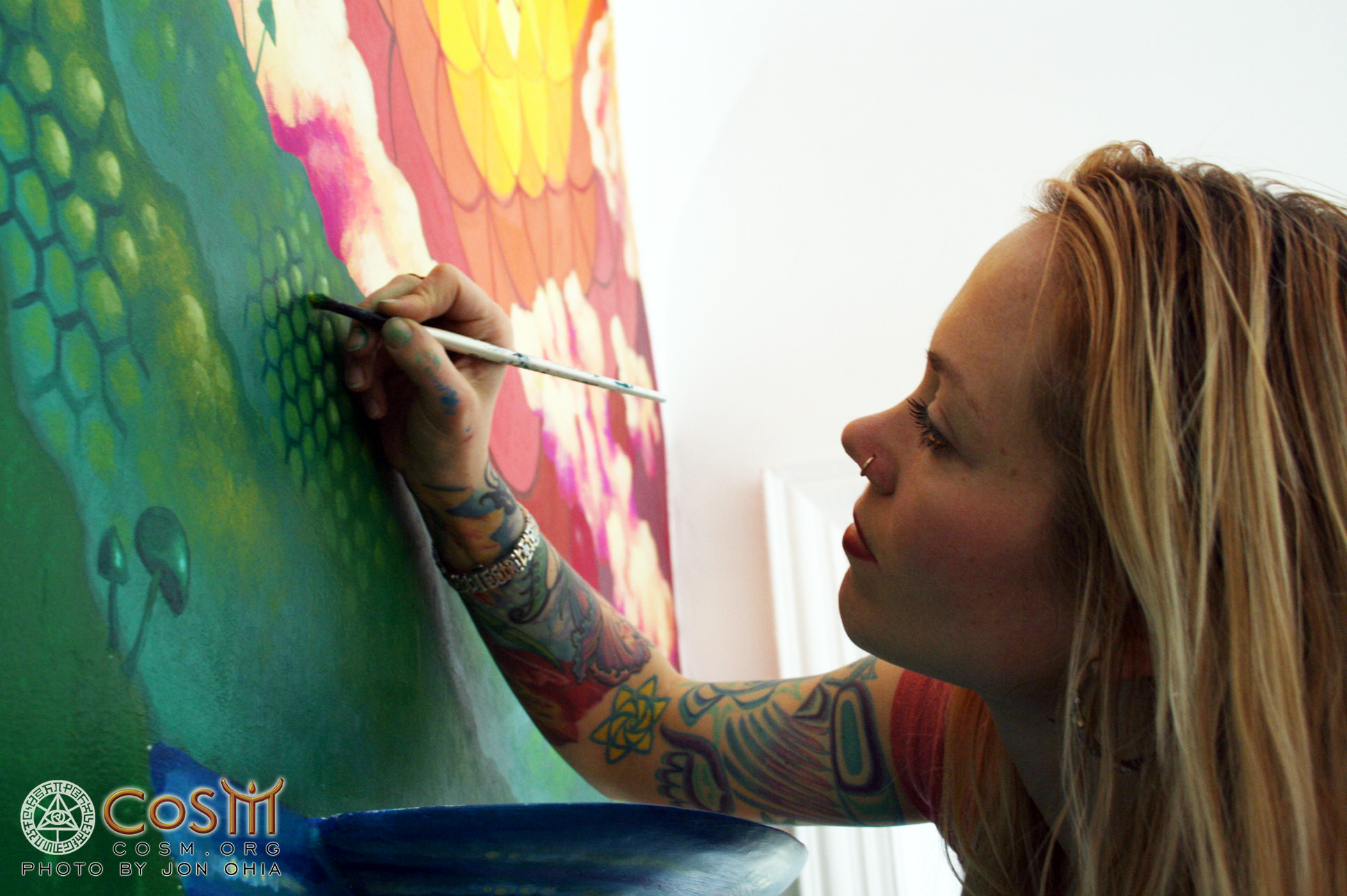 Burgandy Viscosi creating an imaginative geometric mushroom realm.
Art luminaries, Burgandy Viscosi and Adam Scott Miller added their inspired visions to the ever-expanding Mushroom Cafe mural. Burgandy began her work on the left side of the cafe by including a sunny landscape, full of mushroom varieties and magic. For a full week, Burgandy covered the wall with her delicious contribution to the Mushroom Cafe.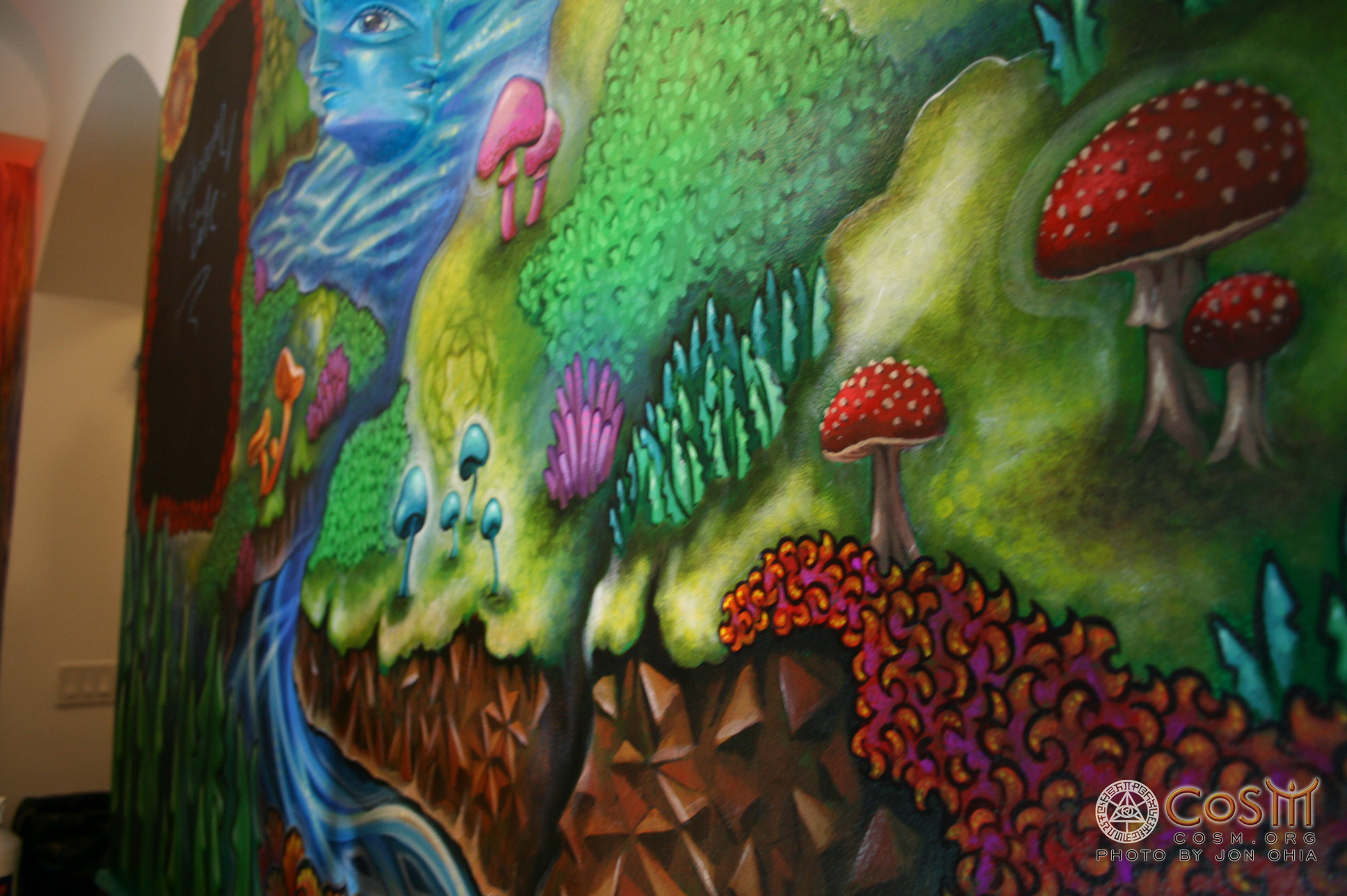 Detail of the Mushroom Cafe mural.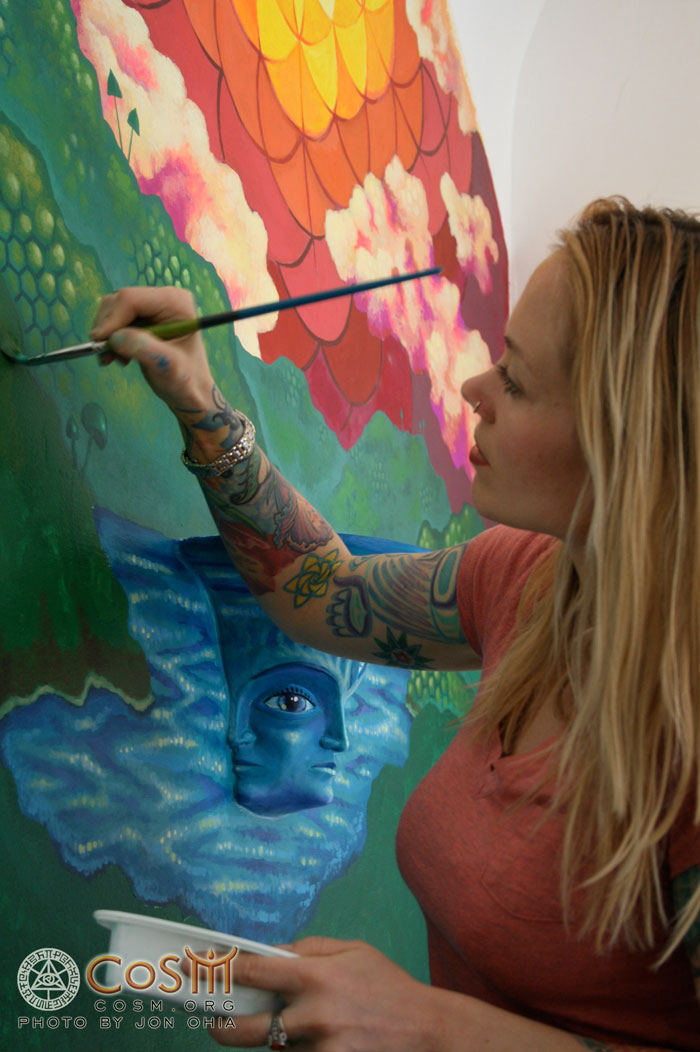 Burgandy adding a hexagon texture to the distant mountains.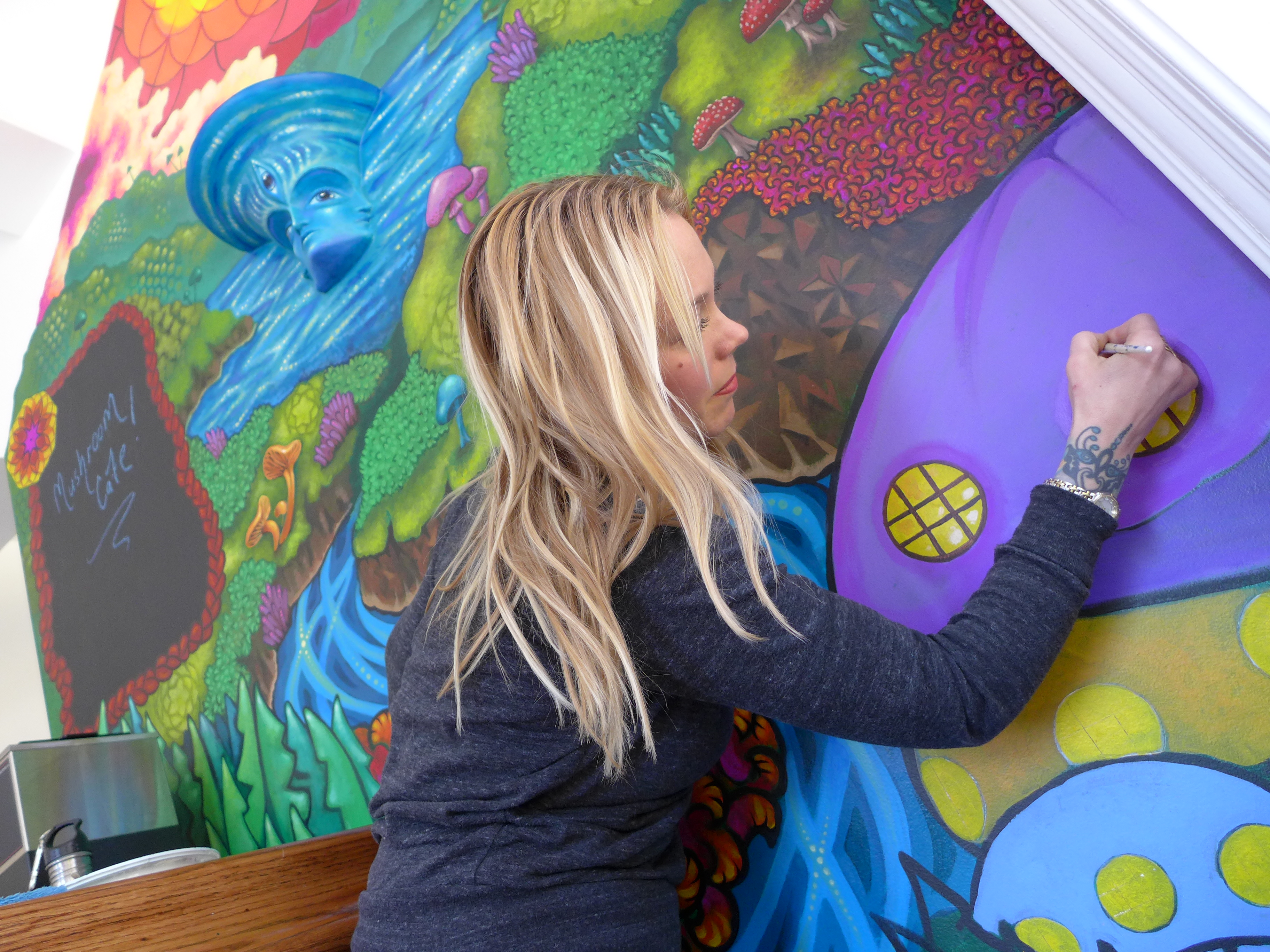 Burgandy painting.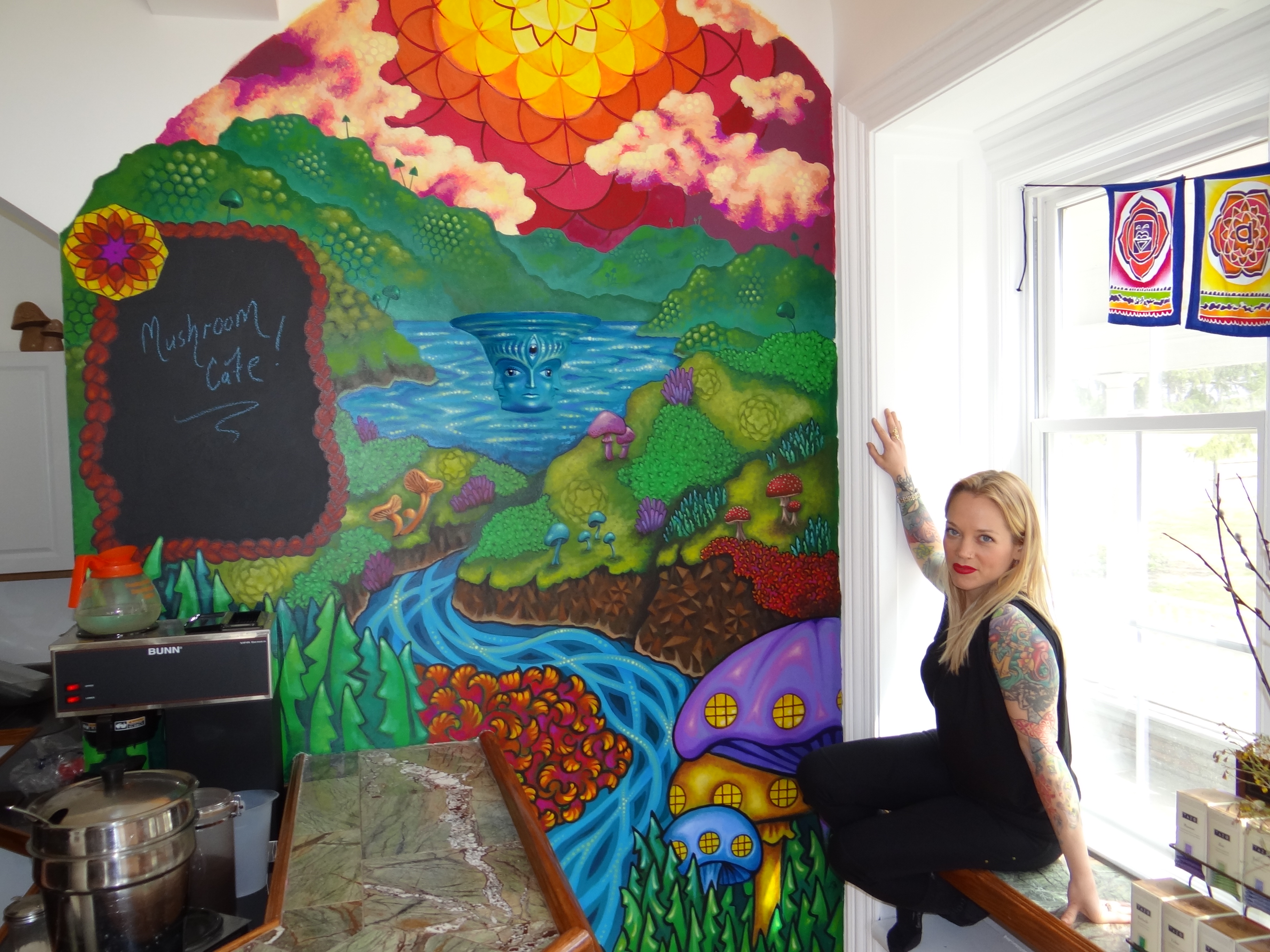 Burgandy poses with her finished mural.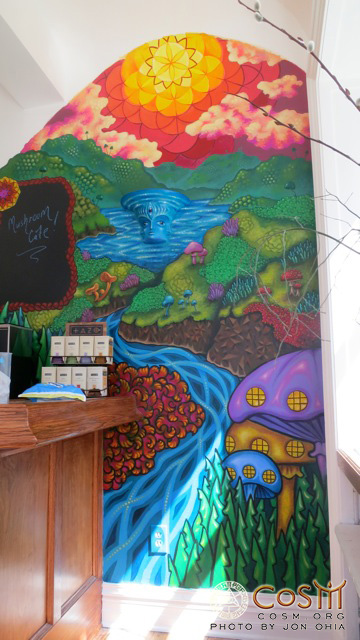 Burgandy's mushroom masterpiece completed.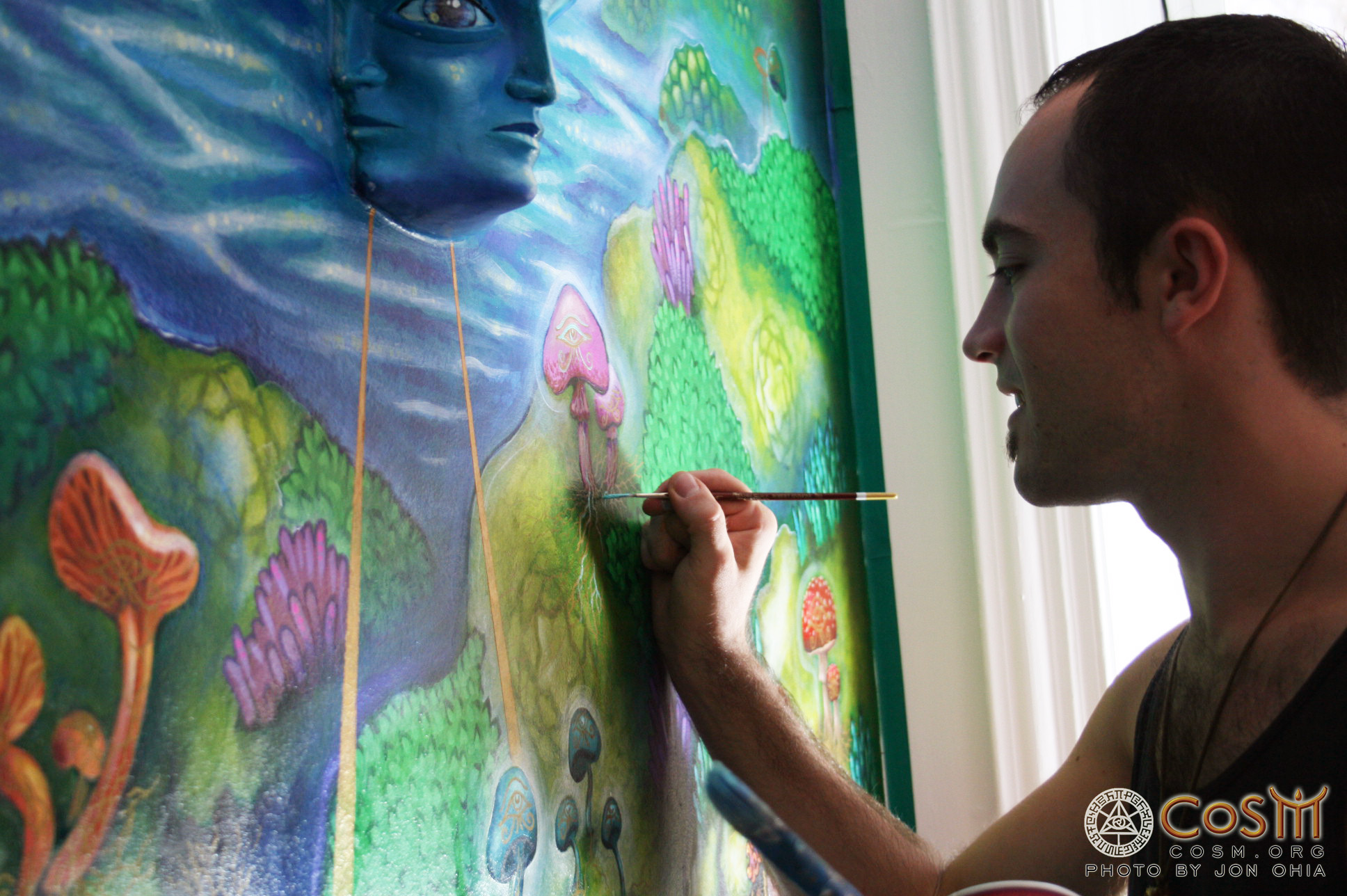 Adam Scott Miller lighting up the Cafe with his paintbrush.
Adam Scott Miller added vibrancy and his own personal style to the existing landscape by including glowing halos of light, bio-luminescent mycellium, and his subtle emblem "double eye of Horus" signature. See the mural's progress the Mushroom Cafe, now open regularly Friday-Monday from 12-6PM and during events.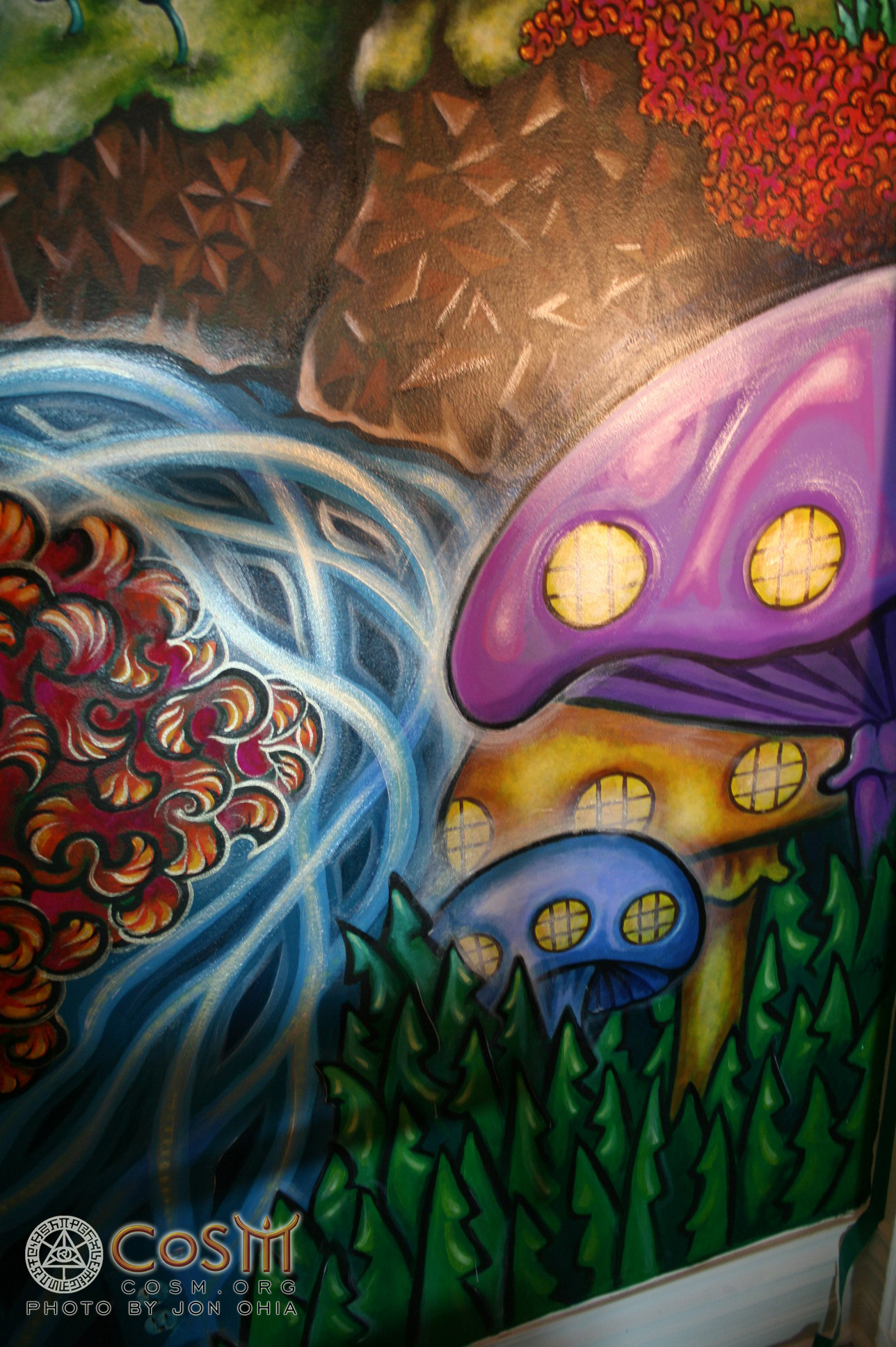 Mushroom-world mansions.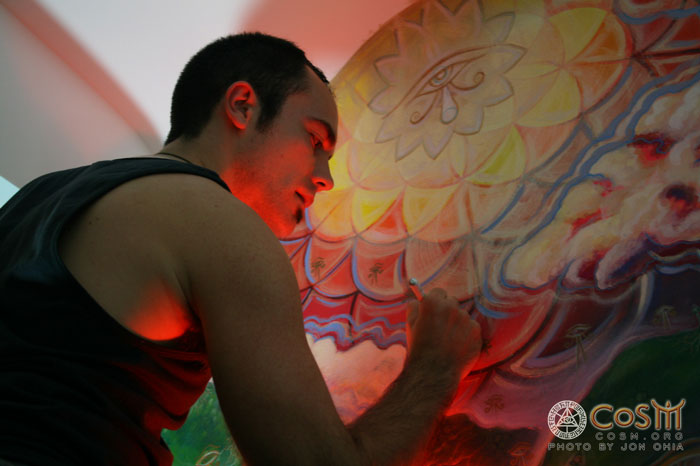 Adam Scott Miller, glowing with creative power.