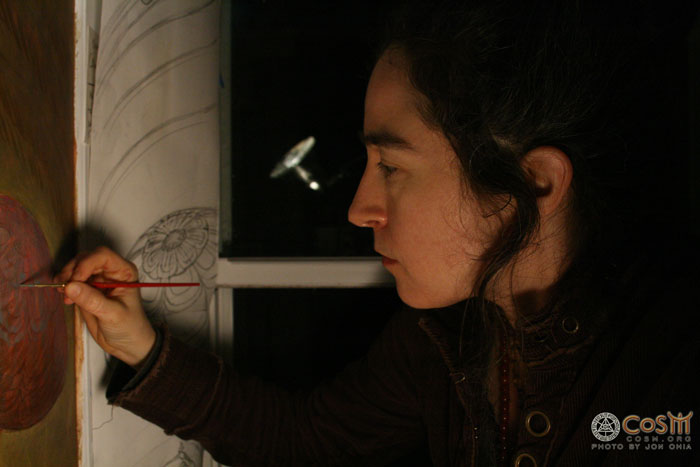 Master painter, Maura Holden, paints late into the night.
June 2013 Visionary artists, Maura Holden and Laurence Carauana came to CoSM to teach their workshop, "Visualizing Shape Into Form." Maura  stayed for a few days as an artist in retreat to further the Mushroom Cafe's mural. She selected a window panel and created a masterful concept. Her design, first drawn in pencil, was faithfully completed, working all day and long into the night. The result is a beautiful "free standing" piece that interprets her impression of the mushroom world.

Find out more about the extraordinary art of Maura Holden at: http://fantasticvisions.net/artists/maura-holden/#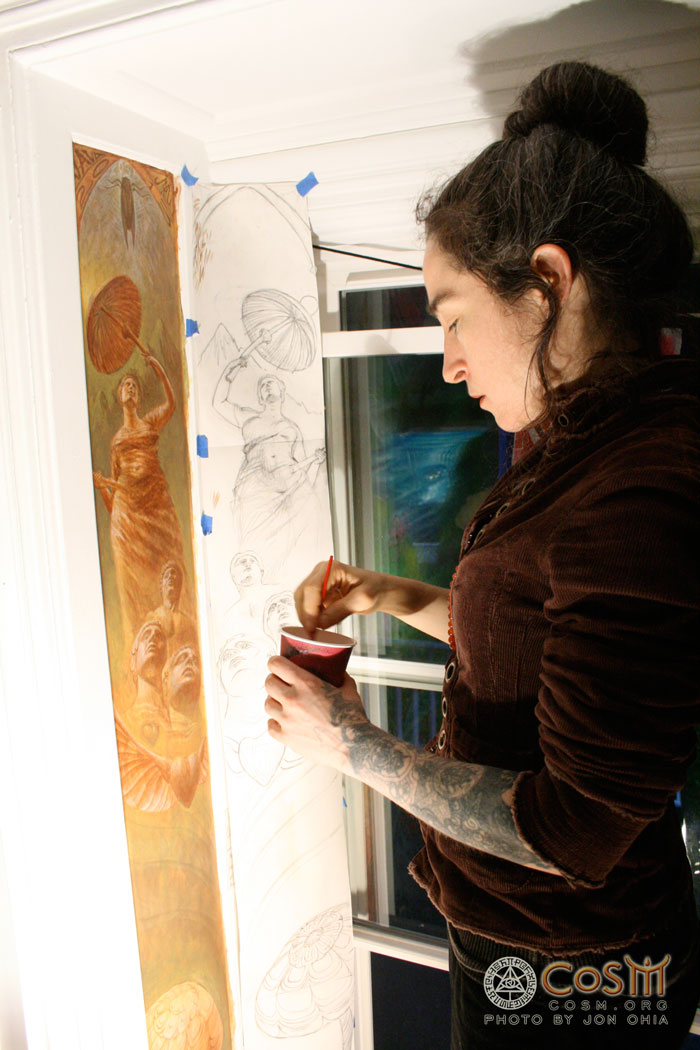 Maura and her painting, glowing.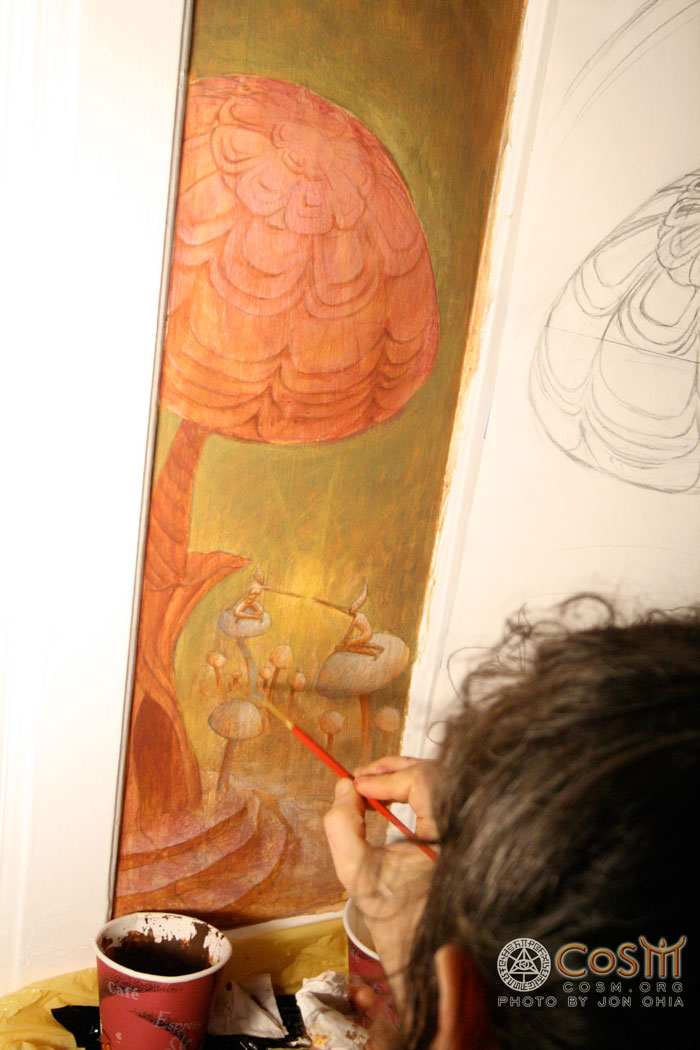 Sprites creating a "spark"  in Maura's mushroom realm.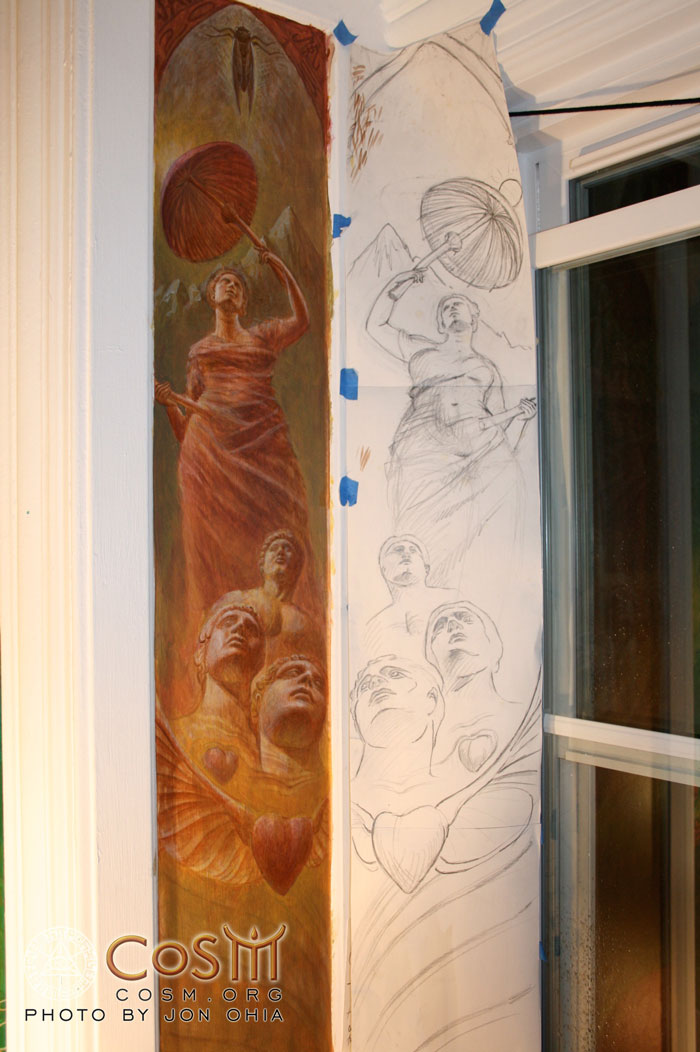 The sketch coming alive, mirrored in the mural.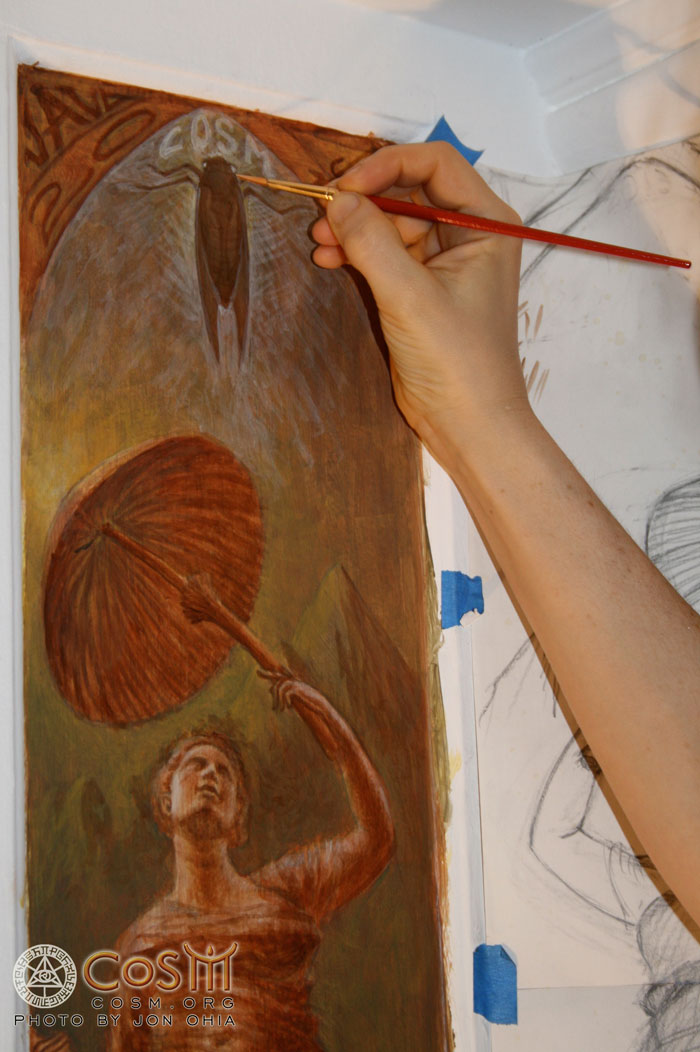 Maura honoring the spirit of the cicada in her painting.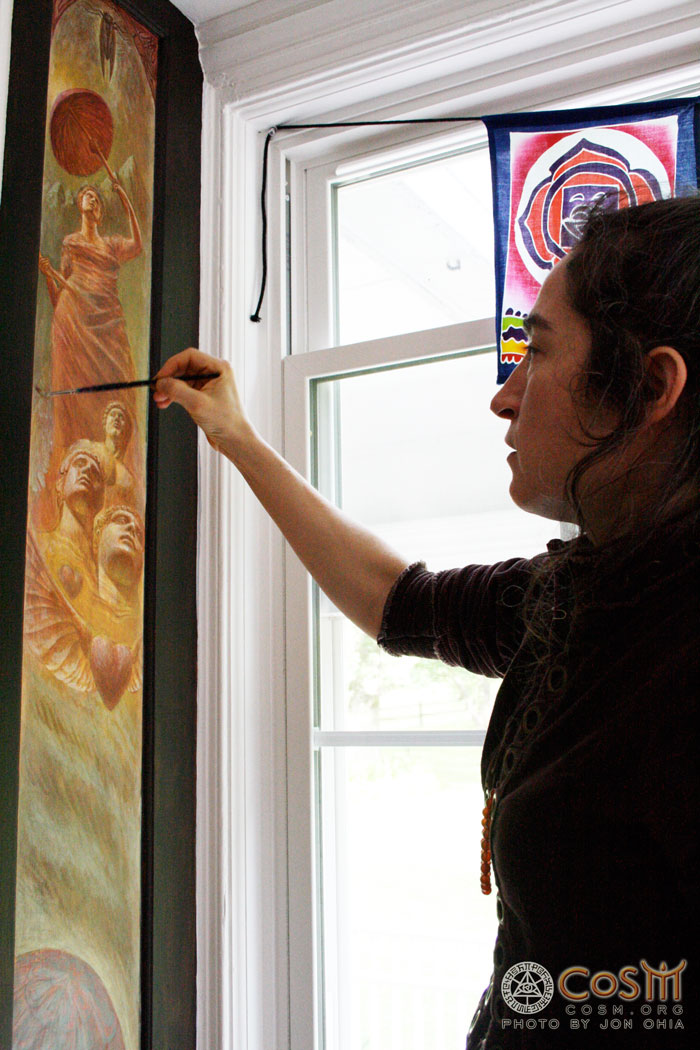 The finishing touches of Maura's mushroom masterpiece.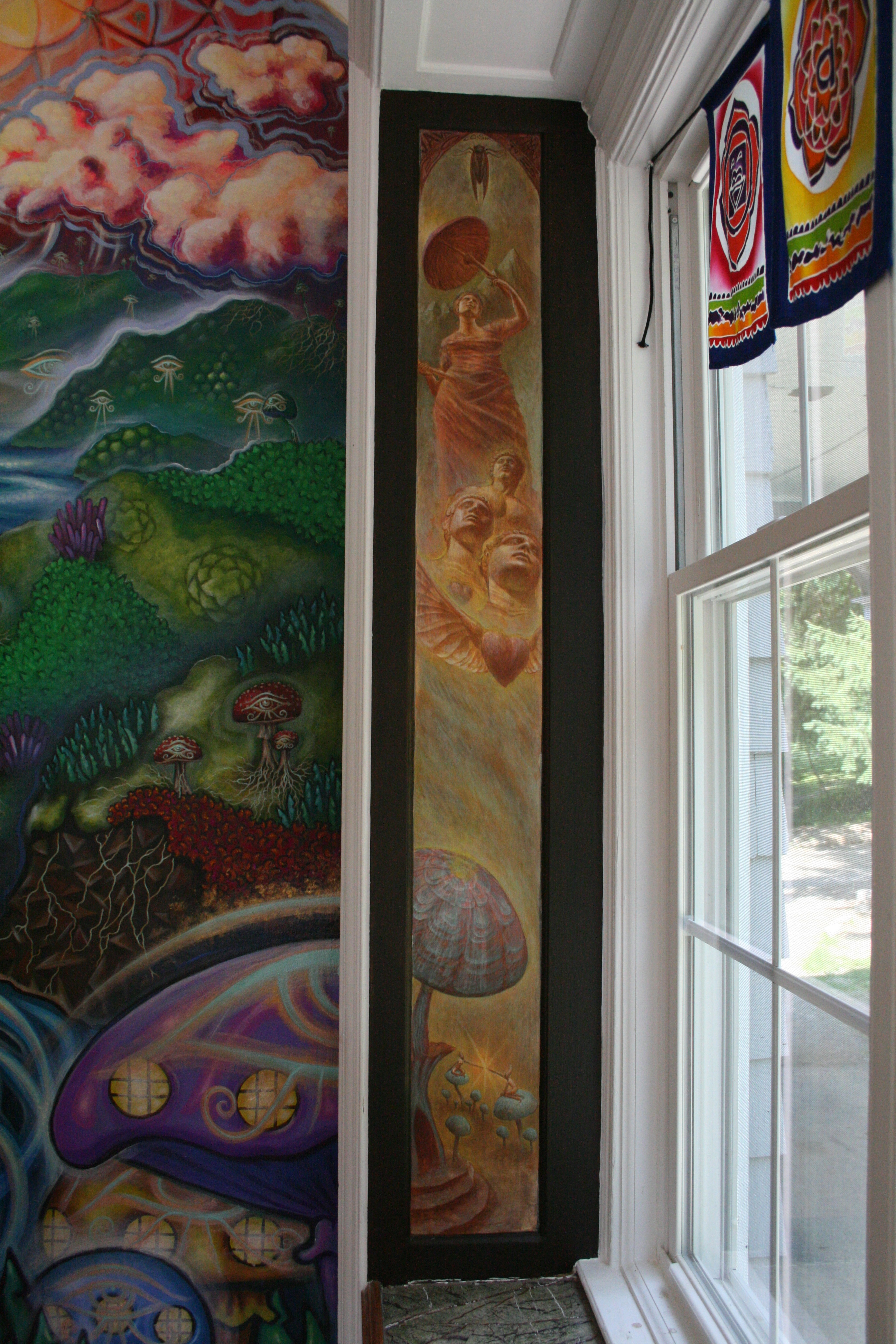 The completed contribution.