Mysteries of the Lost Civilizations
World expert in vanished cultures, Dr. Robert Schoch, returns to CoSM this weekend. For a quarter century, Dr. Shoch has been exploring the enduring mysteries of the most ancient civilizations. At the upcoming CoSM event, Robert will first review his groundbreaking work recasting the date of the Great Sphinx, supported by his recent studies of the 12,000-year-old site of Göbekli Tepe in Turkey. He will share his latest research at Gunung Padang in Indonesia and his reassessment of the indigenous culture of Easter Island. All findings from Dr. Shoch's exhaustive studies confirm that true civilization dates back to the end of the last ice age. Advanced civilizations circa 10,000 BCE did not last. In fact, they all but totally disappeared in a flash.
Why? 
In the second session of the event, Dr. Schoch will give his reinterpretation of the mysterious Rongorongo Texts of Easter Island, connecting the message of the glyphs to cutting-edge research in plasma physics, combined with a plethora of geological data (including detailed analyses of ice cores and sediments cores), which elucidate the cataclysms that occurred. Solar outbursts and plasma discharges brought about the rapid end of the last ice age and the demise of the early civilizations of that remote period. Pockets of survivors escaped by literally going underground, as attested by the caves and subterranean cities in the Cappadocia region of Anatolia and elsewhere. Humanity was thrown into a solar-induced dark age (SIDA) which lasted thousands of years before the re-emergence of civilization circa 4000 to 3000 BCE. Plato's legend of Atlantis and many other ancient myths are confirmed. Natural events beyond our control have and will continue to radically affect cycles of civilizations offering profound implications for our world and future.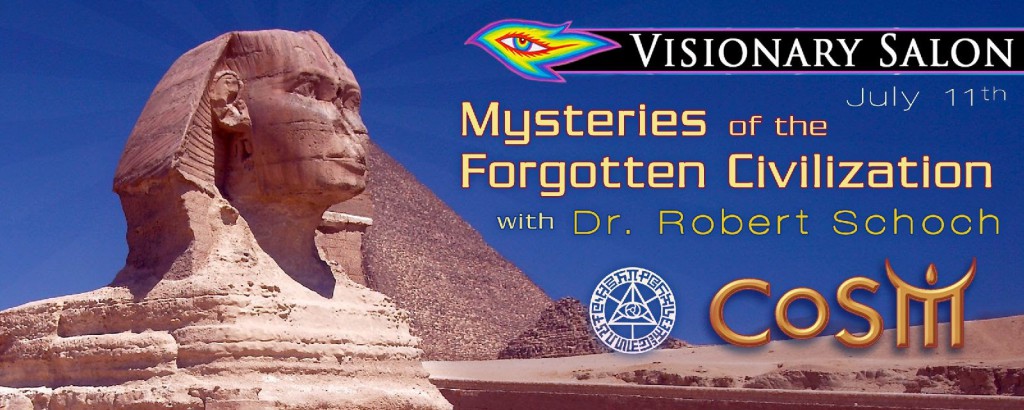 Dr. Robert M. Schoch
, a full-time faculty member at the College of General Studies at Boston University since 1984, earned his Ph.D. (1983) in Geology and Geophysics at Yale University. He also holds an M.S. and M.Phil. in Geology and Geophysics from Yale, as well as degrees in Anthropology (B.A.) and Geology (B.S.) from George Washington University.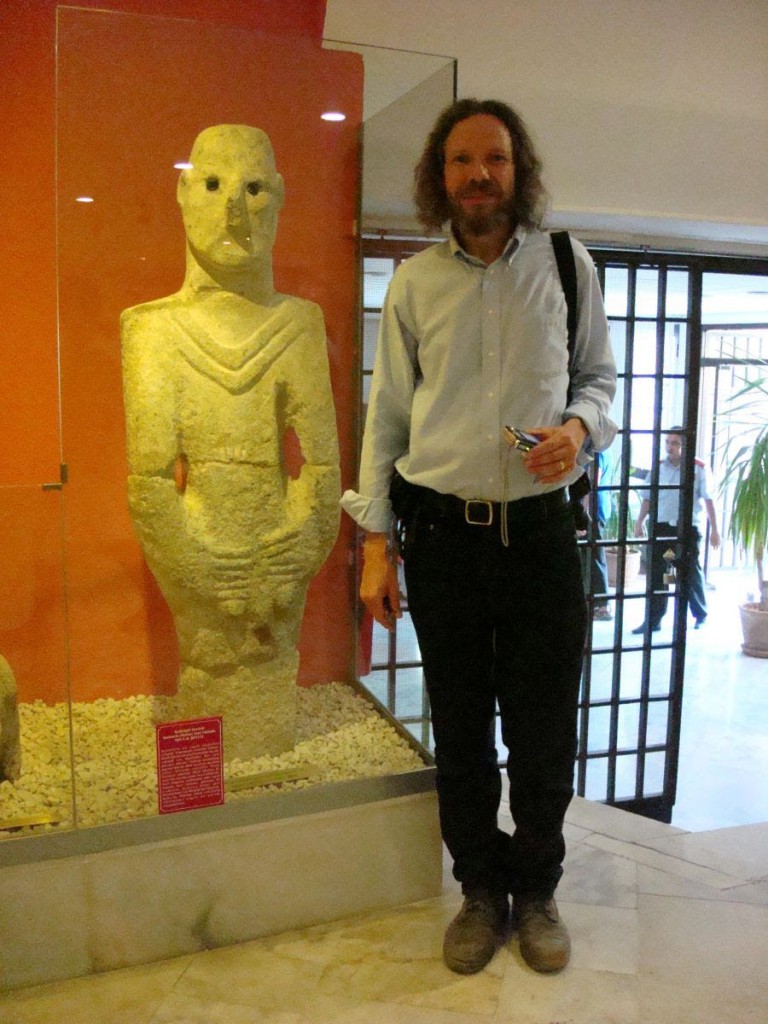 In the early 1990s, Dr. Schoch stunned the world with his revolutionary research that recast the date of the Great Sphinx of Egypt to a period thousands of years earlier than its standard attribution. In demonstrating that the leonine monument has been heavily eroded by water, and despite the fact that its location on the edge of the Sahara has endured hyper-arid climactic conditions for the past 5,000 years, Schoch revealed to the world that mankind's history is greater and older than previously believed. More recently Dr. Schoch has determined the astronomical cause of the demise of antediluvian civilizations, which he describes in his book Forgotten Civilization: The Role of Solar Outbursts in Our Past and Future, along with the scientific and archaeological evidence that supports his conclusions.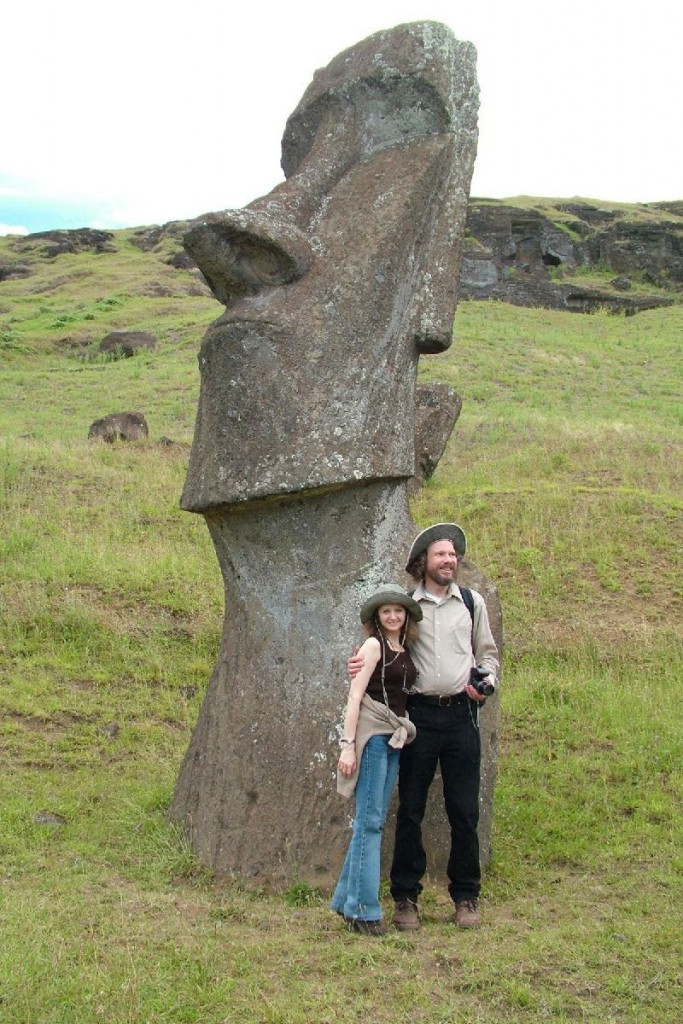 Dr. Schoch has been quoted extensively in the media for his work on ancient cultures and monuments across the globe, including Egypt, Turkey, Bosnia, Romania, England, Wales, Scotland, Mexico, Peru, Bolivia, Chile (Easter Island), Indonesia, and Japan. His research has been instrumental in spurring renewed attention to the interrelationships between geological and astronomical phenomena, natural catastrophes, and the early history of civilization. Dr. Schoch has appeared on numerous radio and television shows and is featured in the Emmy-winning documentary The Mystery of the Sphinx, which first aired on NBC in 1993. He is a sought-after speaker for national and international conferences.
Come meet visionary genius, Dr. Robert Schoch at CoSM this Saturday for an immersion into the deep human story.
Entheon Walls Keep Rising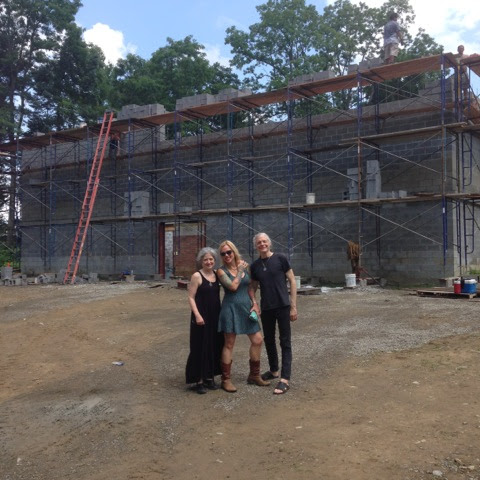 Artist Burgundy Viscosi stopped by to see how Entheon is going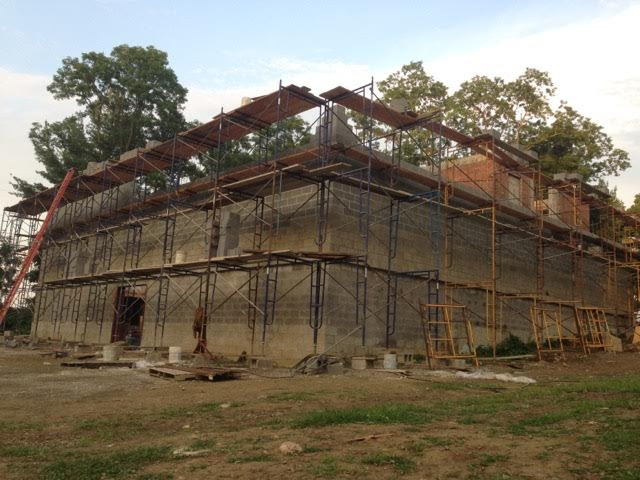 It is thrilling to see the walls of Entheon rise and the interior spaces begin to take shape. The elevator shaft is evident. Brian James, CoSM Manager of Buildings and Grounds, is planning  the third floor frame-out.  Help CoSM build Entheon with a generous contribution.   http://cosm.org/support/entheon/

Balcony will offer a view of the first floor gallery (left) from the second floor of Entheon.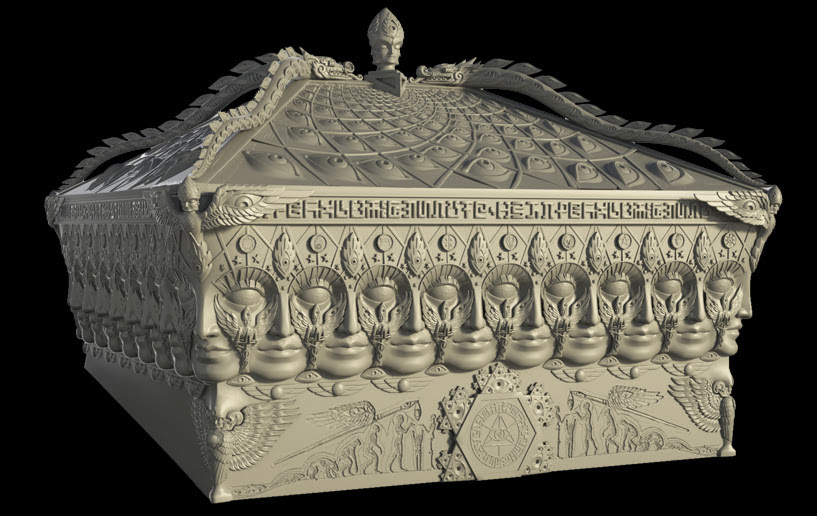 Years from now, Entheon will be covered in sculptures and relief murals. Help bring this vision to concrete form with a generous donation to CoSM.
http://cosm.org/support/entheon/
CoSM Begins its "Secret Garden"
The Green Hands of CoSM, a volunteer gardening team, assembled an impressive garden in just three weeks. Vishwa, CoSM Volunteer and Dan (of Mountain Man Herbs and Teas) brought some orphan plants to CoSM. Chef Mike and Peter, the Unstoppable Force of CoSM Shipping, are already harvesting greens from the garden to serve at the CoSM table.  Eli, CoSM Permaculture Certified Graduate, cleaned out the fence area and endured a bad poison ivy rash. Thank you to all and bunches to Eli, for taking that uncomfortable hit for the team.
With loving care, these amazing friends are "greening" CoSM abundantly. Bless CoSM Gardeners!
For more information about gardening and yard work possibilities at CoSM this summer and fall, contact Caren Charles, CoSM Volunteer Coordinator at 
[email protected]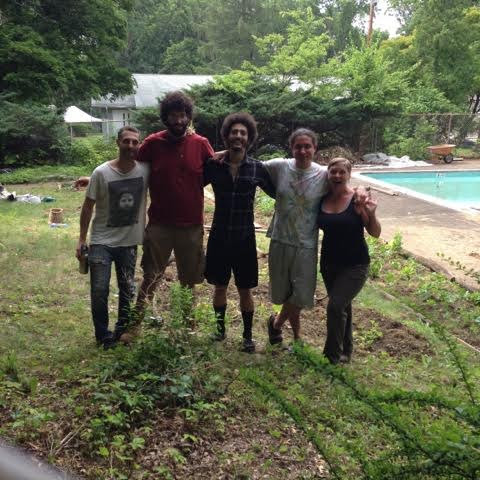 Green Hands -- Peter, Dan, Vishwa, Mike, Eli in the CoSM Garden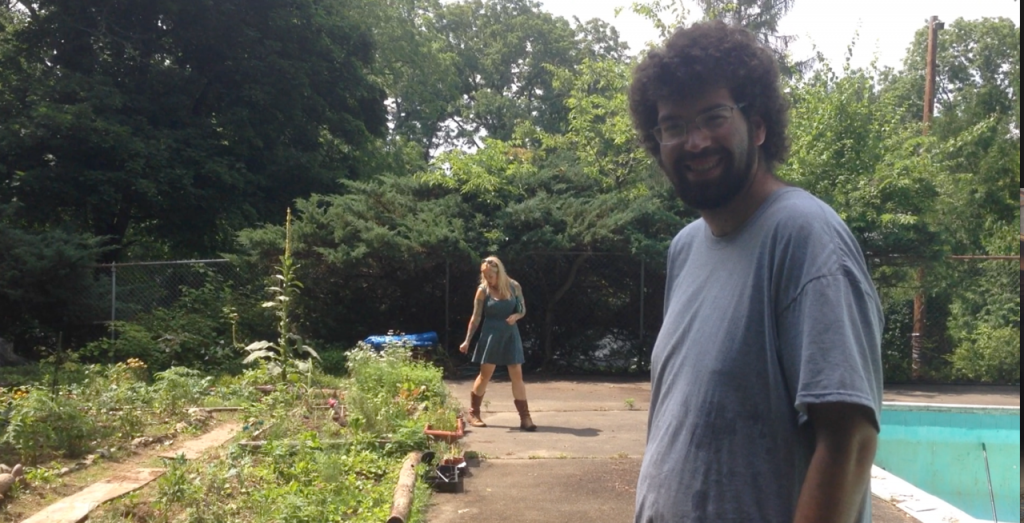 "Mountain Man" Dan brought his herbal Garden to CoSM including mint and spices for his natural teas served at CoSM events.
THIS WEEKEND IN CALIFORNIA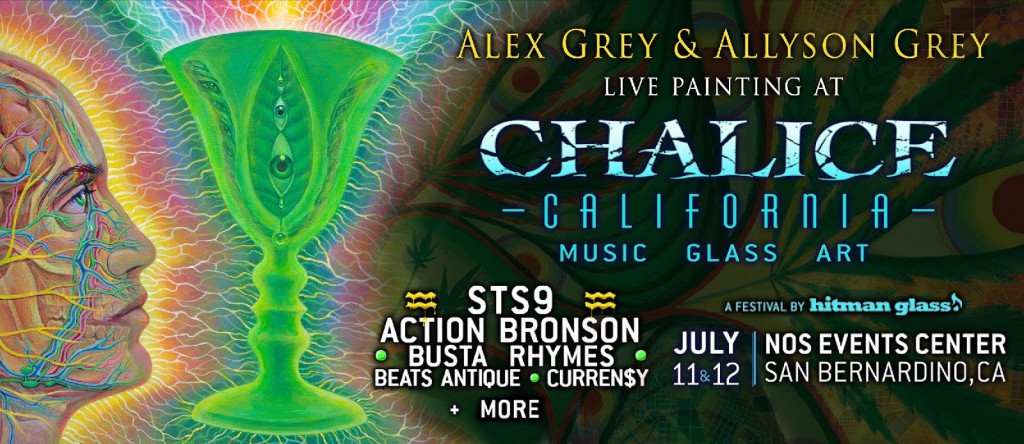 In California? Come see us painting on stage with Beats Antique at the Chalice Cup, music, glass and art.
-- NOS Events Center, San Bernadino, California, July 11 & 12.
Love,
Alex & Allyson