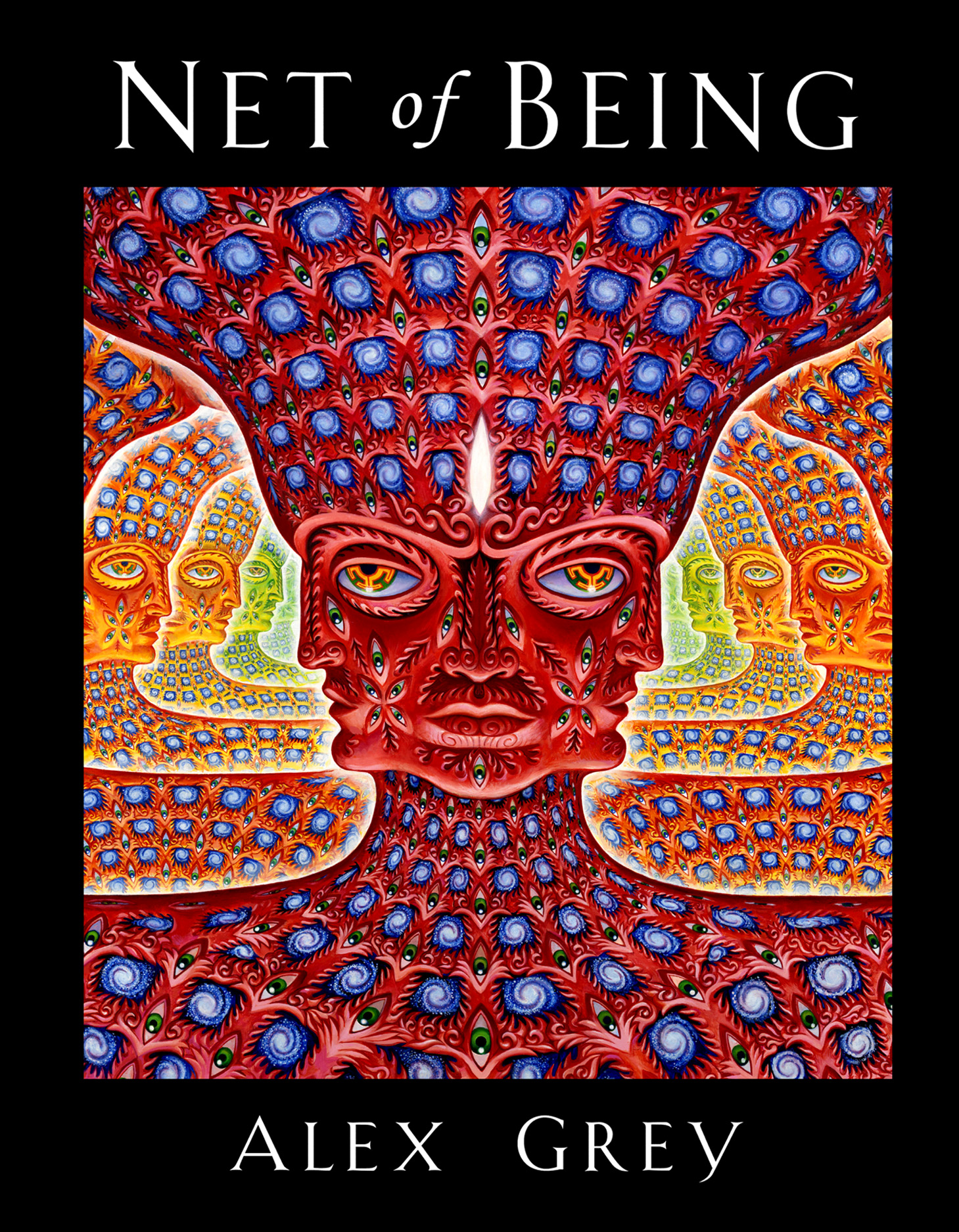 Net of Being
, Alex's latest book, just won a 2013 Silver Nautilus award. According to the Nautilus Book Award site, "Silver awards are given to print books of exceptional merit that make a literary and heartfelt contribution to spiritual growth, conscious living, high-level wellness, green values, responsible leadership and positive social change, as well as to the worlds of art, creativity and inspiration."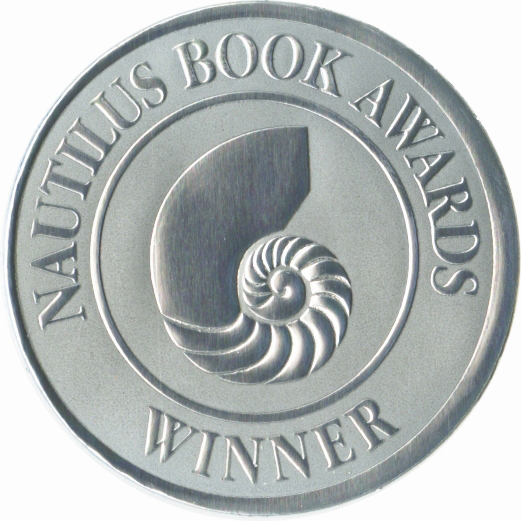 Reviews for
Net of Being
:
"A dazzling visual epic into mystical realms of consciousness,
Net of Being
is a gorgeously kaleidoscopic book tracking the psychedelic, Gaian, and galactic rise of a new planetary culture. Not just a work of writing and art, it's an interdimensional chrysalis for the awakening of humanity." (
Jonathan Talat Phillips
, author of
The Electric Jesus: The Healing Journey of a Contemporary Gnostic
and co-founder of Evolver and Reality Sandwich )
"Through his art, writings, and activism, Alex Grey shares his many insights into the nature of being and the universe at large. At the same time, he makes a compelling case for supporting and nurturing all forms of creative practice." (
David S. Rubin,
The Brown Foundation Curator of Contemporary Art at the San Antonio Museum of Art )
"Alex Grey's ability to portray the normally hidden mystical dimensions of the human body and the cosmos are extraordinary and unique. His amazing visionary art is in a category of its own!" (
Stanislov Grof, M.D.,
author of
The Cosmic Game
and
Psychology of the Future
and
When the Impossible Happens
)
"Alex Grey's images connect with people effortlessly, on a deep intuitive level, and empower them to imagine a deeper and more meaningful world beneath the veneer of mundane everyday reality. He touches on themes that are so universal, so instantly recognizable, that upon seeing his art for the first time, it may already feel familiar…It seems that part of the reason people react so strongly to Alex's work is because it touches them in a way that feels right, that nurtures and heals and perhaps fills some kind of void in their view of the world. This is perhaps one of the highest purposes that art can serve." (
Guy Aitchison
, author of
Reinventing the Tattoo
, and
Organica
)
"...possibly the most significant artist alive. Alex's work, like all great transcendental art, is not merely symbolic or imaginary: it is a direct invitation to recognize and realize a deeper dimension of our very own being." (
Ken Wilber
, author of
Integral Life Practice
and
Sex, Ecology, Spirituality
and
A Brief History of Everything
)
"After we're all gone and in 300 years or 500 years, Alex will be a master. He, right now, is a modern master to me." (
Adam Jones
, lead guitar, TOOL )
"Alex Grey's artworks bring together the tangible outer worlds investigated by scientists—full of molecules, bodies and stars–and the intangible visionary inner worlds—full of light, shadow and spiritual beings—known mainly to mystics." (
Albert Hofmann
, inventor of LSD and author of
LSD: My Problem Child
)
To own a signed copy of
Net of Being, 
 click 
here.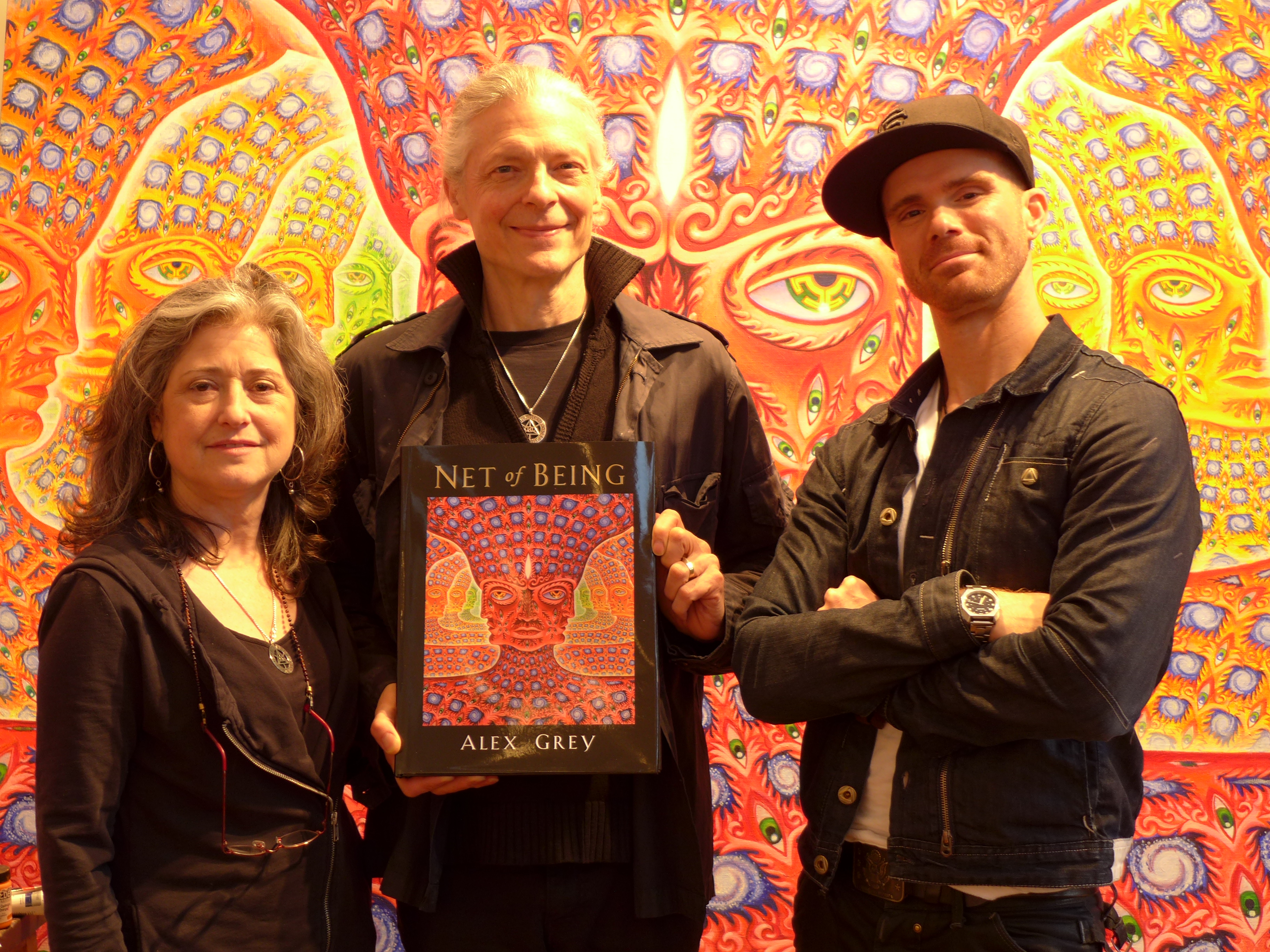 Allyson Grey and Alex Grey with Net of Being book designer, Eli Morgan.