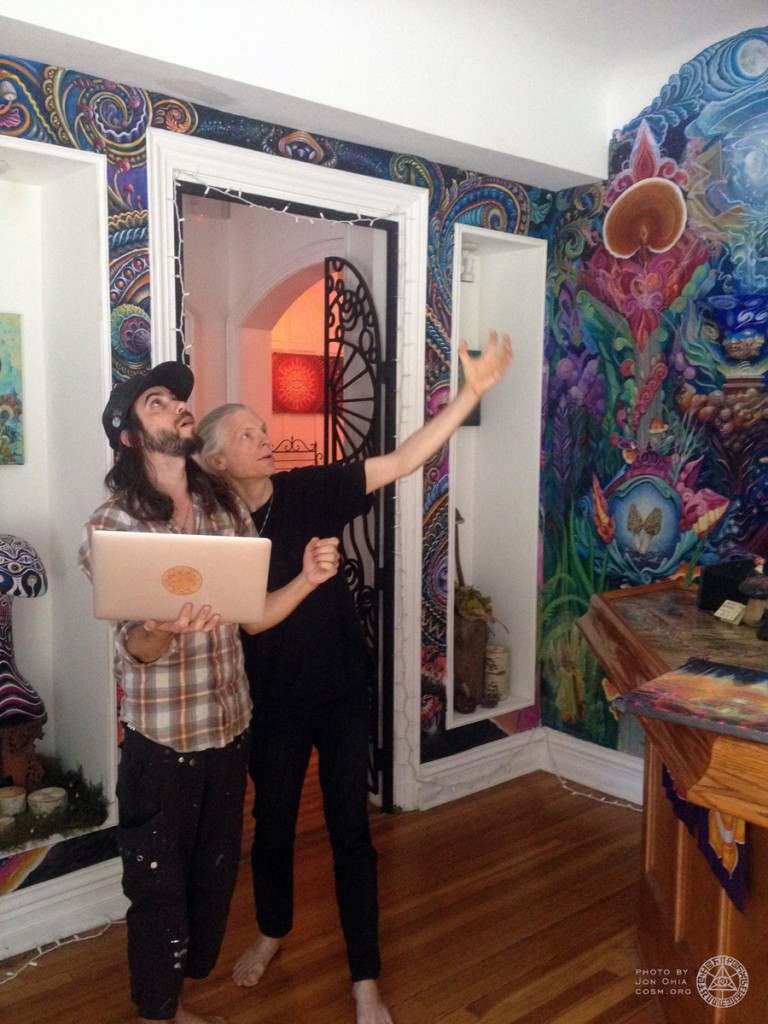 Alex Grey and Jonathan Solter visioning possibilities in the Mushroom Cafe.
Light realm revealer, Jonathan Solter, painted mushroom architecture high on the walls of the Mushroom Cafe. Known for his elaborate geometric patterns and vibrant colors, Jonathan spared no detail when executing his luminous mural for the cafe. See his masterpiece in person during CoSM open hours, and lit up by LED light at
CoSM events
.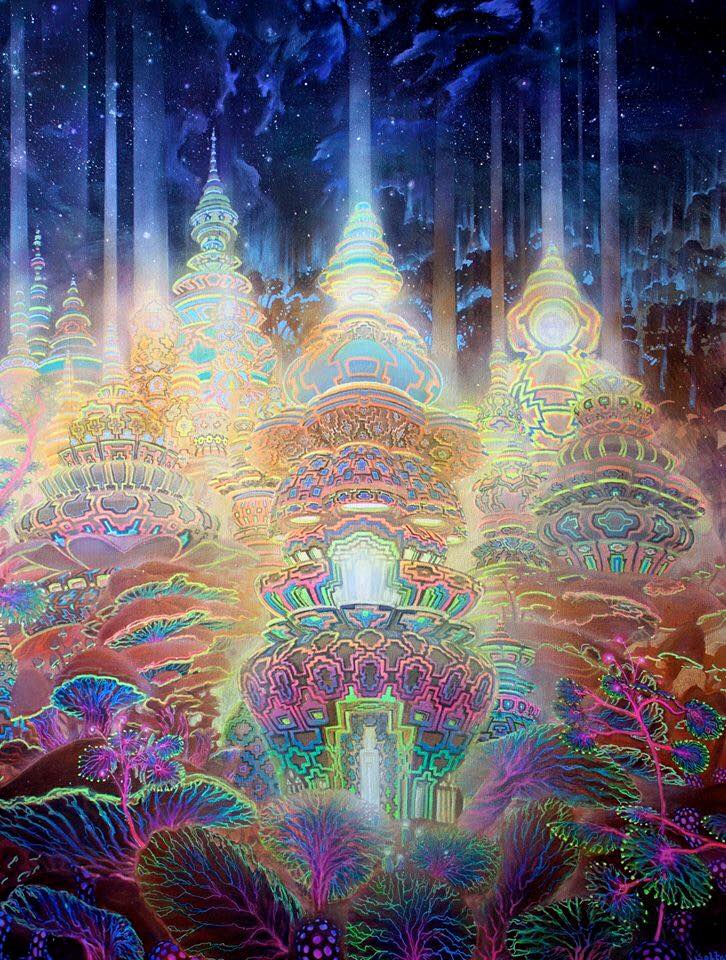 "Urban Fungus" acrylic on canvas painting, done as a study for the mural, now on display in the cafe.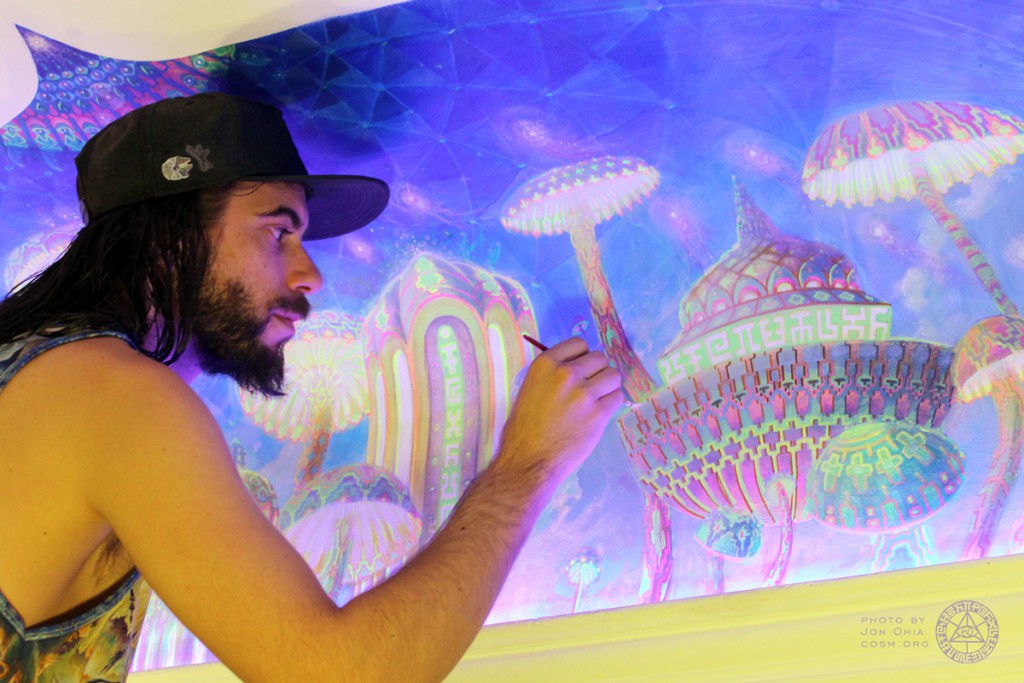 Jonathan's painted worlds are covered in intricate psychedelic line-work.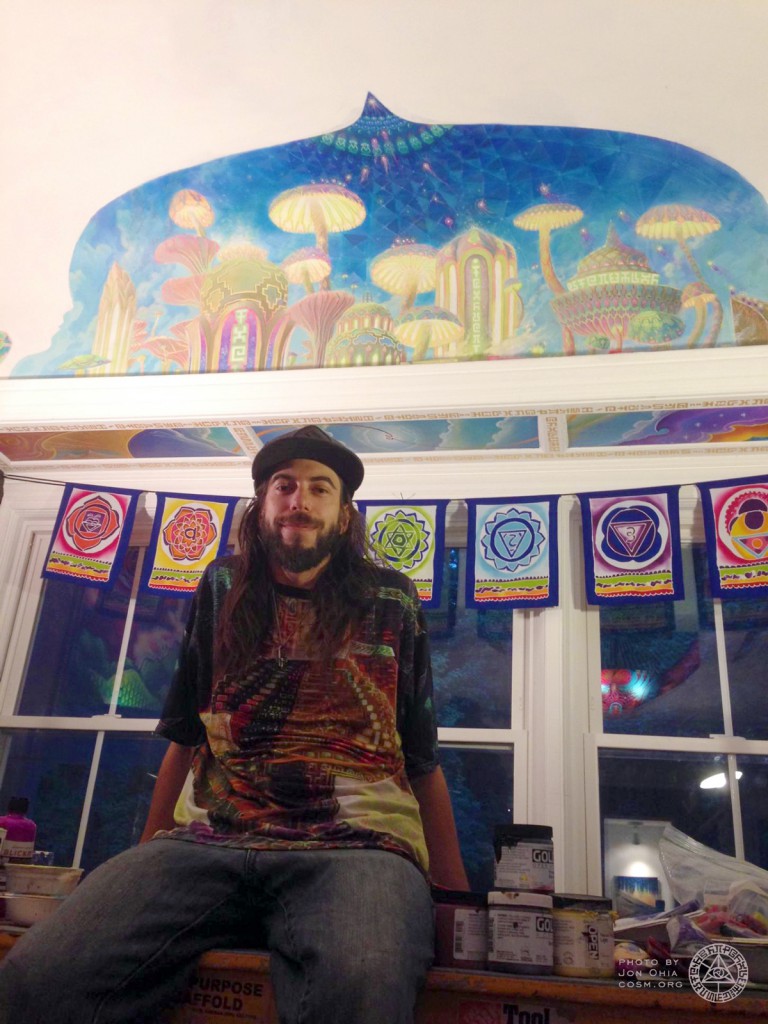 See more of Jonathan's art online.