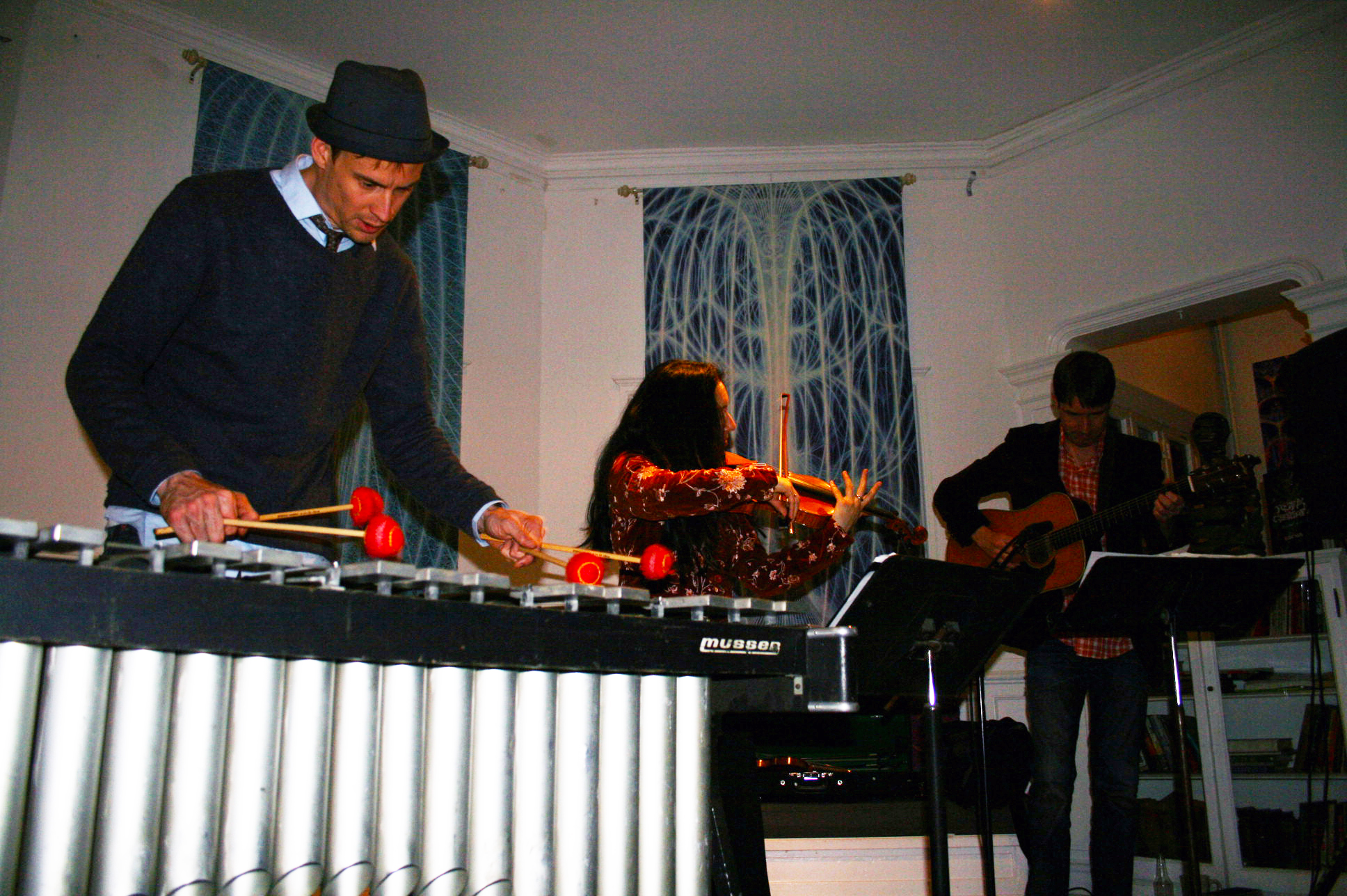 The New Shoots Trio - Greg Harris, Sandra Wong and Ross Martin.

New Shoots Trio at CoSM - March 29, 2013
CoSM welcomed spring with an inspiring performance by the New Shoots Trio including Sandra Wong, Ross Martin, and Greg Harris. The musical style is a dynamic fusion of wide raging instruments including nyckelharp, fiddle, guitar,  vibraphone, Ghanaian gyil, and world hand percussion. Reaching into their individual roots of Classical, African, Bluegrass, Jazz, Scandinavian, Middle-eastern, Old-time American music and more, New Shoots Trio arrangements honor each tradition while moving into new, uncharted territory.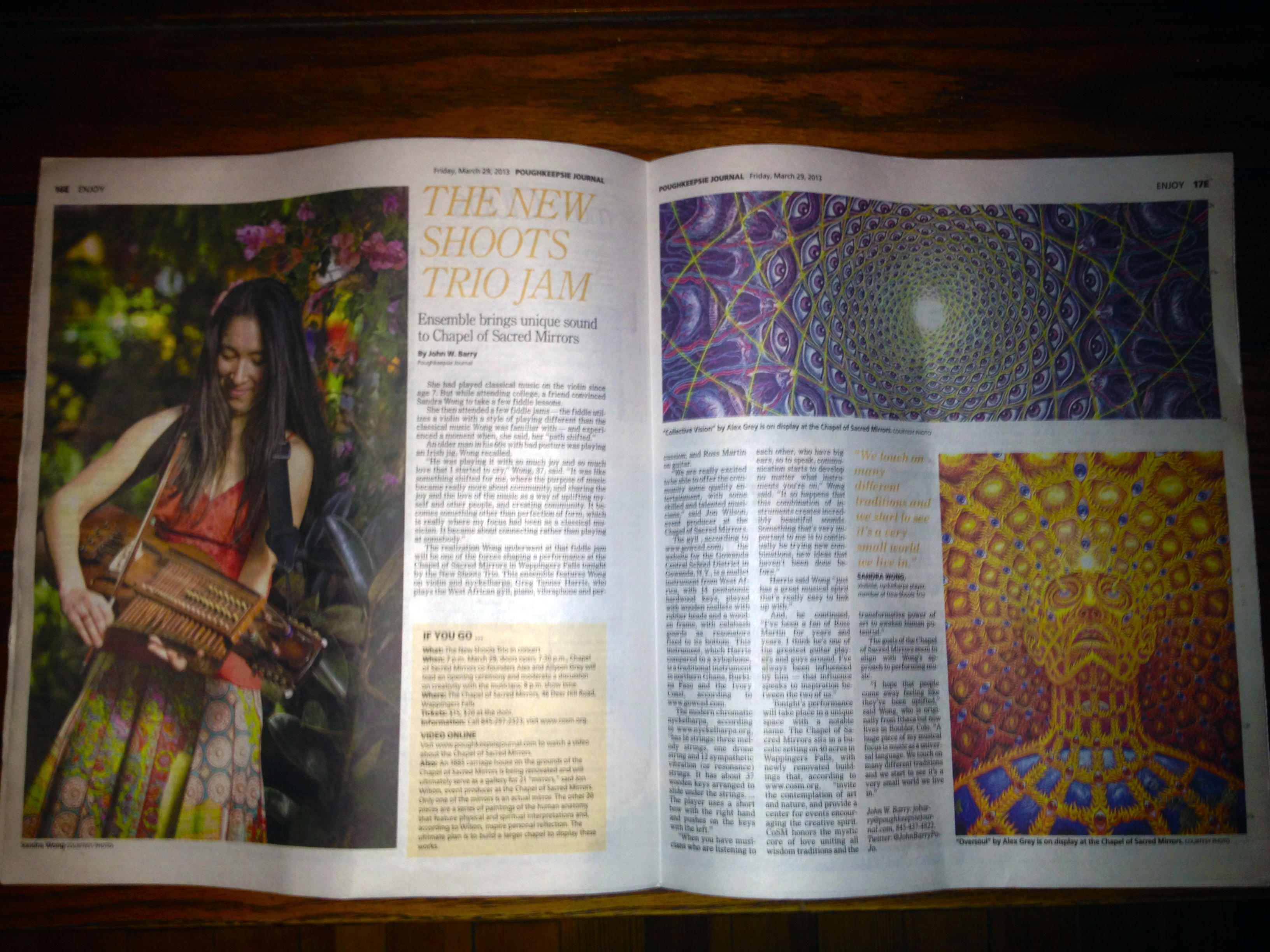 Poughkeepsie Journal article featuring the concert at CoSM.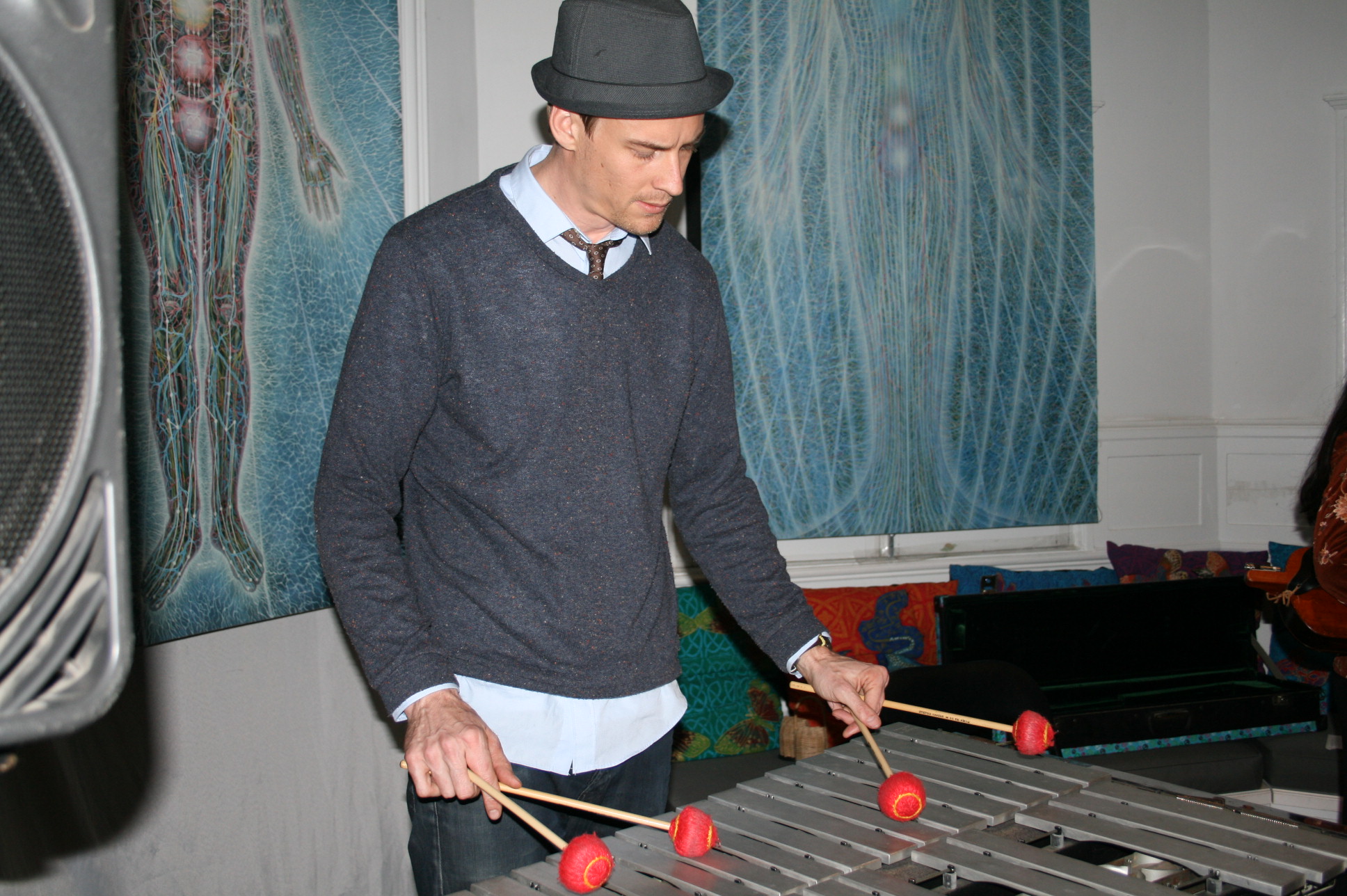 Greg Tanner Harris West on the Gyil, an African Xylophone.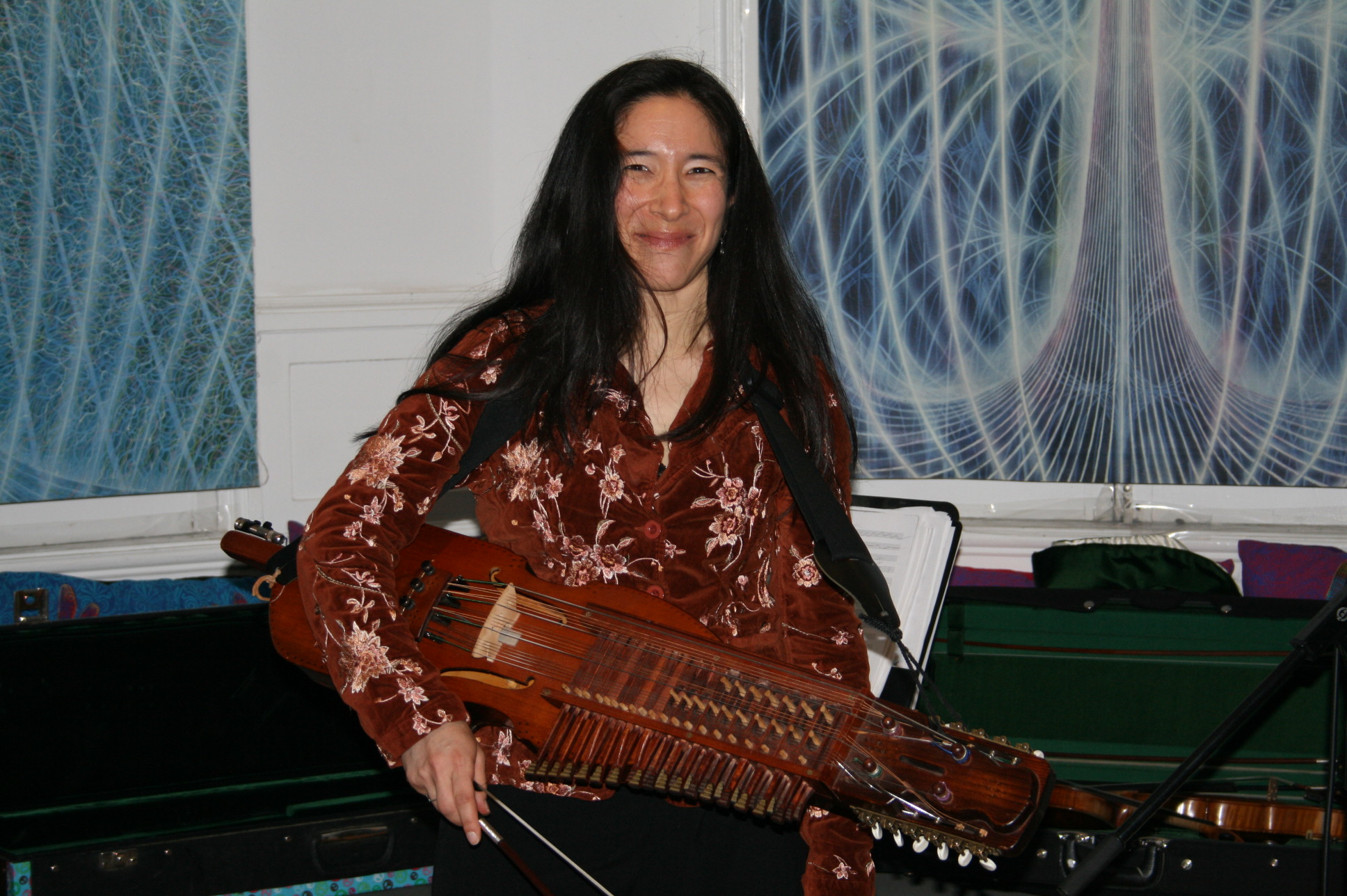 Sandra Wong with her Nyckle Harp.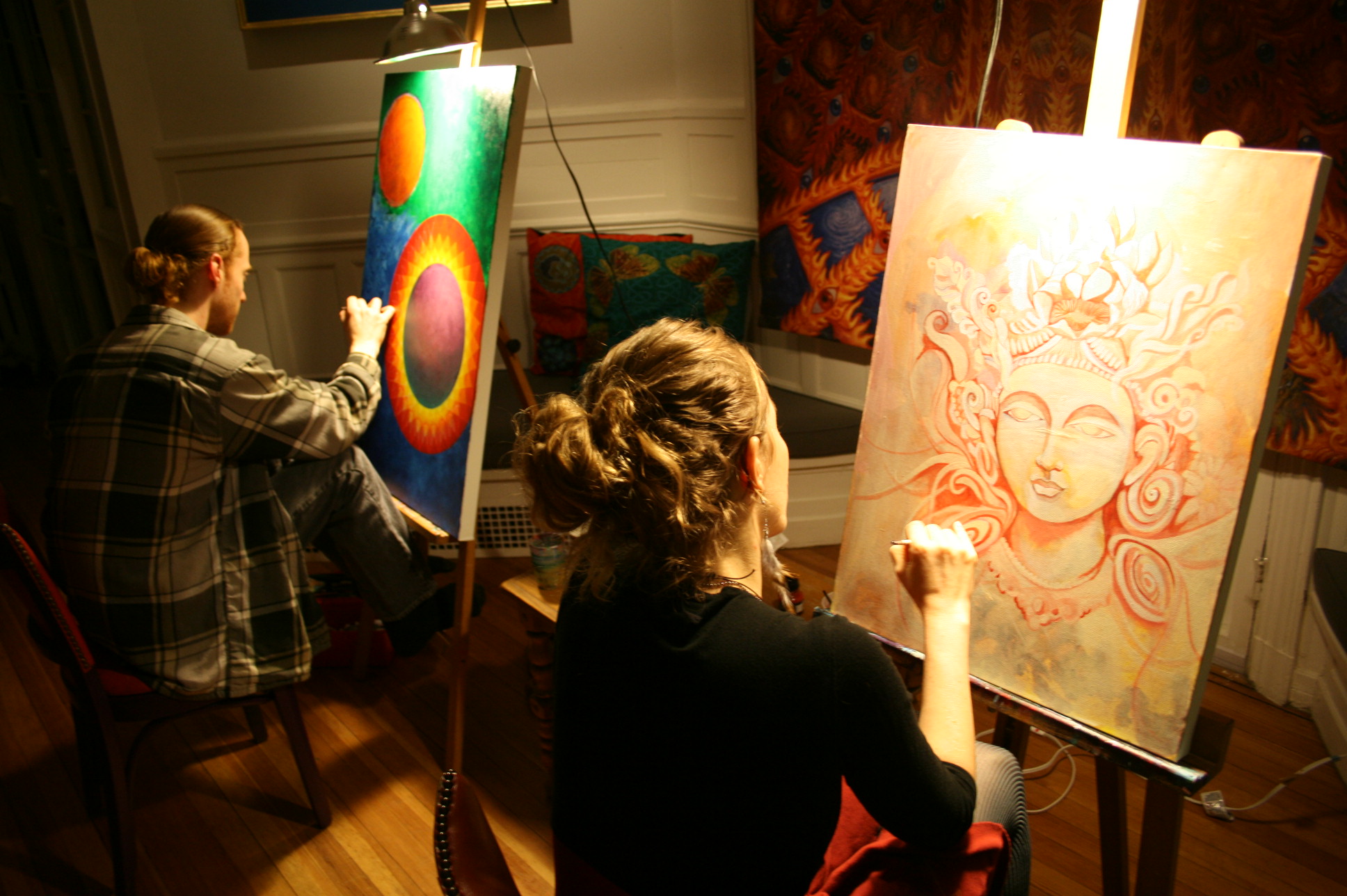 Ian Arremony and Sharon Stelluto live painting.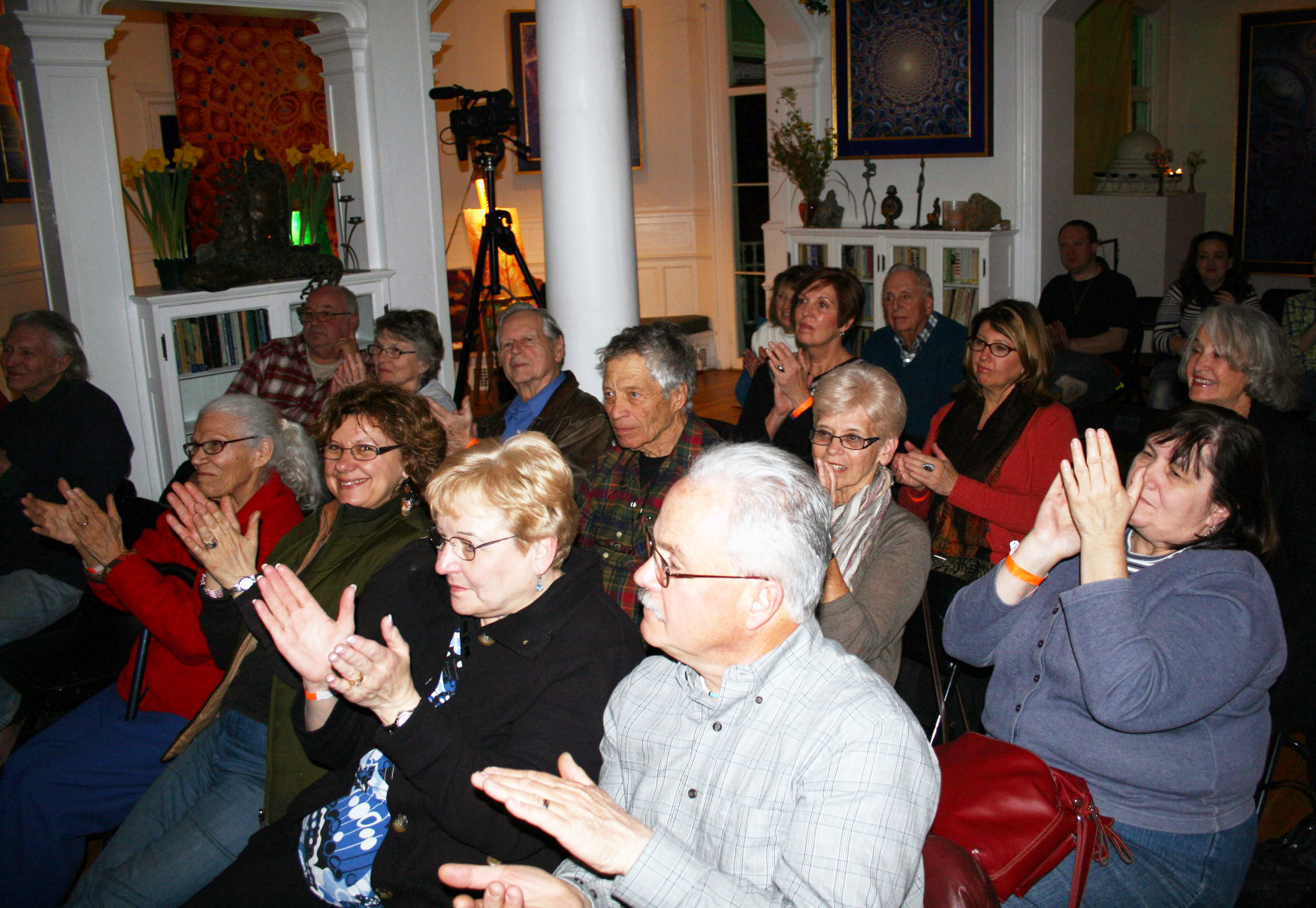 Audience keeping time with the music.
New Roots Trio Website:
globalrootsnewshoots.tumblr.com