Allyson, here, warmly inviting all of you to join the gang here at CoSM in celebrating the 61st birthday of my best friend, Alex Grey, on
Saturday, November 29
. The weekend after Thanksgiving dinner is a great night to get out and dance it off to David Starfire's electronic musical world beats in CoSM's Dining Hall and Alex's personal playlist in the Library and The Mushroom Cafe. A talky roasty kind of herstory of the old man will take place at
8 pm
, and then Alex will share some rarely seen performance art footage and self portraits from the last 45 years.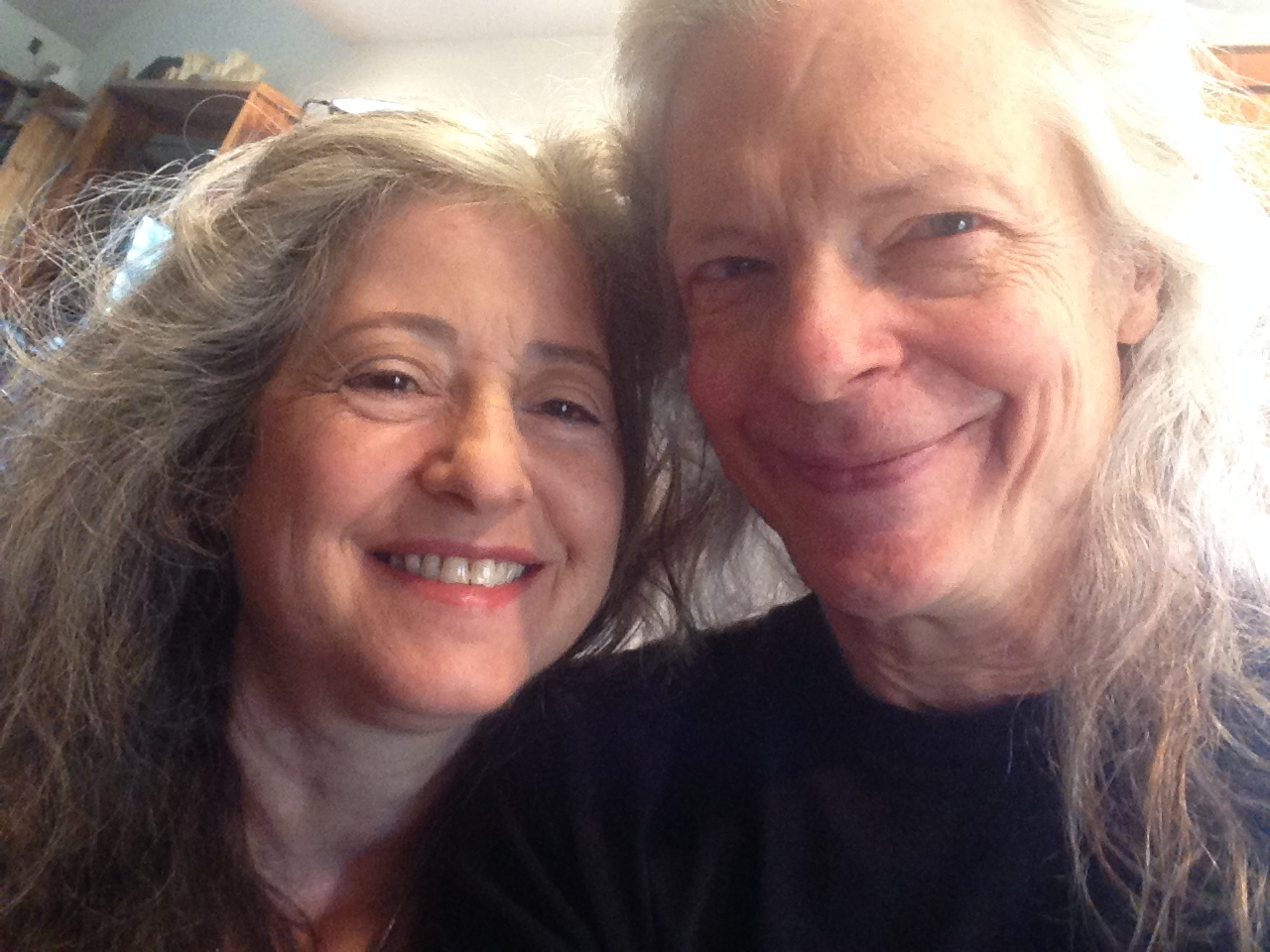 Folks are coming from all corners, including some of our favorite live-painters and body painters. Everyone will have a chance to partake in Alex's personal favorite activities, painting and drawing, at two collaborative live-painting stations. Mirrors will be ready for everyone to paint self-portraits during the event. All levels of experience welcome.
Signed prints of rarely seen self-portraits by the birthday boy and beloved co-founder of CoSM, will be on silent auction to take home at the end of the night.
Anyone who shares Alex's birth date -- 11/29 -- any year, can join the party free of admission. Johnathan Singer, Videokaleidoscopic Artist Extraordinaire, Master of Visual Ceremonies, will offer illuminating motion art.
Passed hors d'oeuvres and very special birthday cake for all guests. Snack while feasting your eyes on the exquisite new murals in The Mushroom Cafe.
Holiday gift shopping in CoSM Store helps support CoSM.
We look forward to seeing you at this special celebration where all funds raised will be dedicated to the building of Entheon!
ENTHEON REPORT:
The building crew poured concrete for the elevator pit.  Block is being laid for the interior foundational walls of Entheon.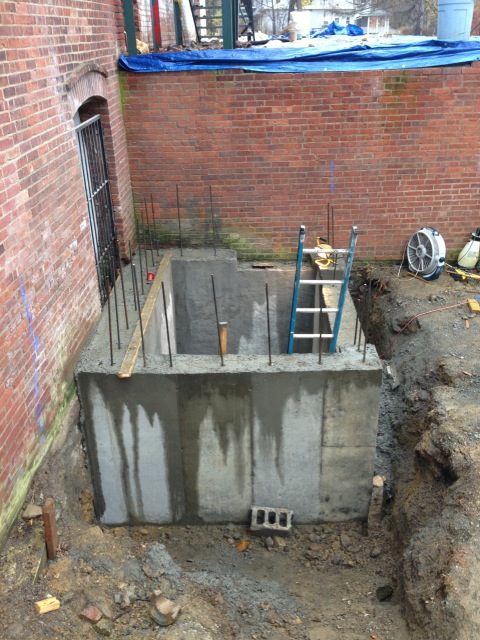 New Entheon Elevator pit poured last week.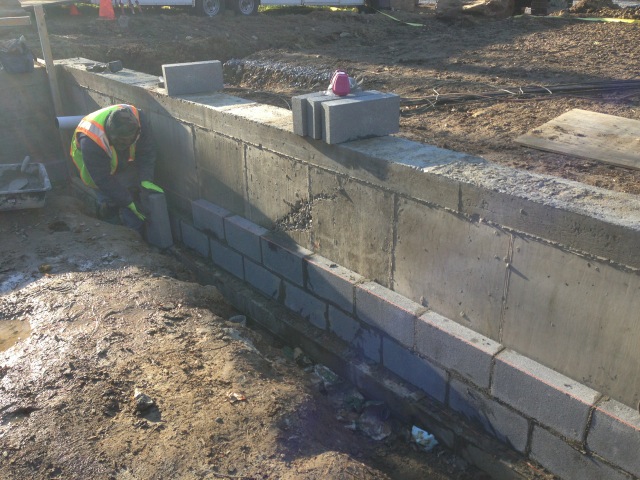 Block being laid to reinforce interior foundation walls of Entheon.

CoSM VISITORS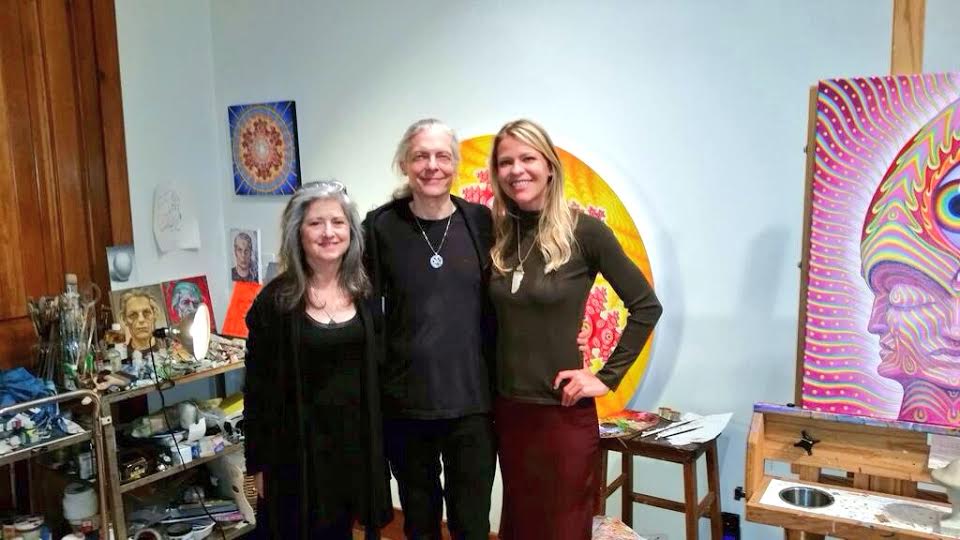 We got a visit from Amber Lyon, Emmy award-winning journalist who hosts the news site,
reset.me
, full of important stories about the healing & mystical properties of psychedelics.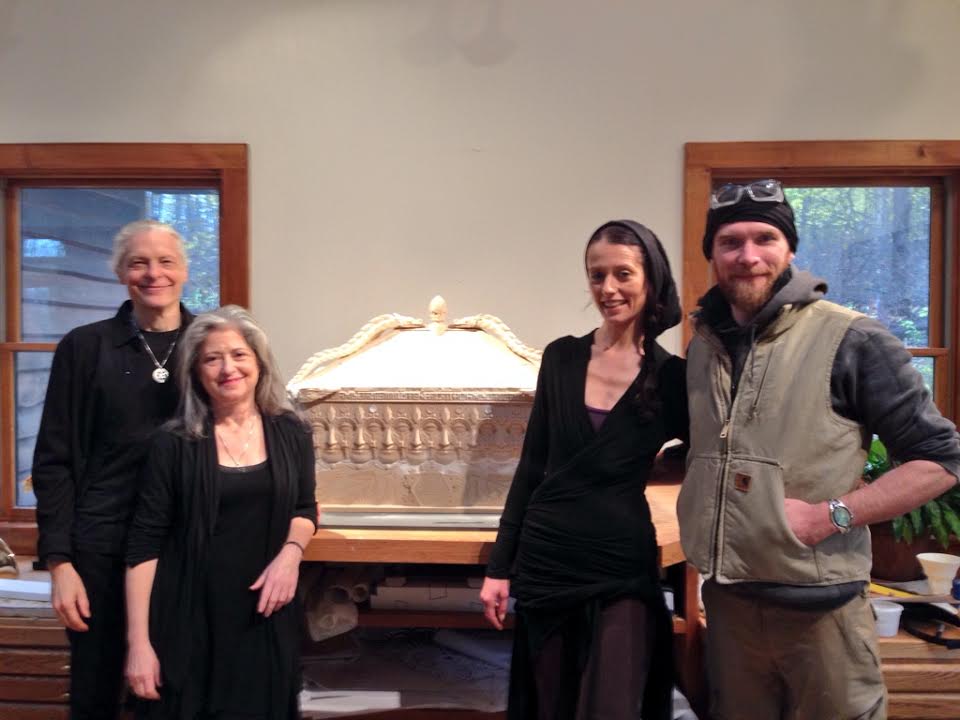 Extraordinary visionary artist Android Jones and his creative partner Phaedra visited CoSM, and we discussed exciting upcoming events like
Sat, May 16, 2015
at the dazzling RED ROCKS AMPHITHEATRE in Colorado where we will perform with TIPPER!
(Click Here for tickets and info)
P.S. ATTENTION ARTISTS:
2015 Visionary Painting Intensive at CoSM
Portfolios are rolling in for next summers Visionary Painting Intensive, fourteen painters in a class with Alex, Allyson and guest artists in July.

(Click Here for Details)
Visionary Art Intensive at Omega Institute
Without portfolio, artists of every level of ability are invited to the June Visionary Art Intensive, 5-days making art with Alex and Allyson at Omega Institute (NY) followed by a tour & barbecue at CoSM.
Register Here

Love,


Allyson, with love from Alex, too