CoSM friend, Serpentessa, a modern-day snake priestess, led November's pre-Full Moon workshop. The Sacred Serpents, a workshop in honor of the year of the water snake with Serpentessa. Experiencing the Sacred Serpents is transformative for many along with a guided meditation featuring serpents from ancient myths of every culture. At the Full Moon ceremony, Serpentessa treated us all with a snake dance performed by her workshop students.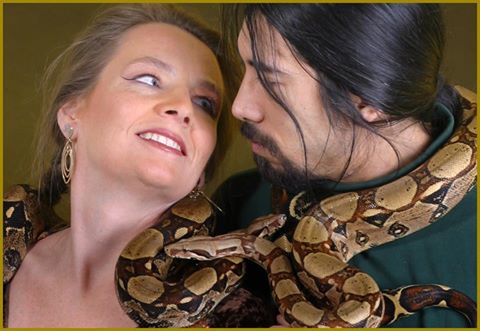 Serpentessa with snakes and with her life partner and artist, Mikio.
Opening the November's Full Moon Ceremony, we were all were privileged to witness the blessing of new born, Oliver Ember Lee. Oliver is the son of CoSM CFO, Matt Dudin and his wife, Samantha Lee. Matt and Sam are also CoSM's bee keepers and have made huge contributions to CoSM's forward motion. The baby blessing was followed by performances that included  an original story, shared by Wappingers historian and Native American advisor to CoSM, Evan Pritchard. .  The evening continued in celebration until midnight to the tunes of Psylander and the psy-trance, ambient music of Grains of Sound.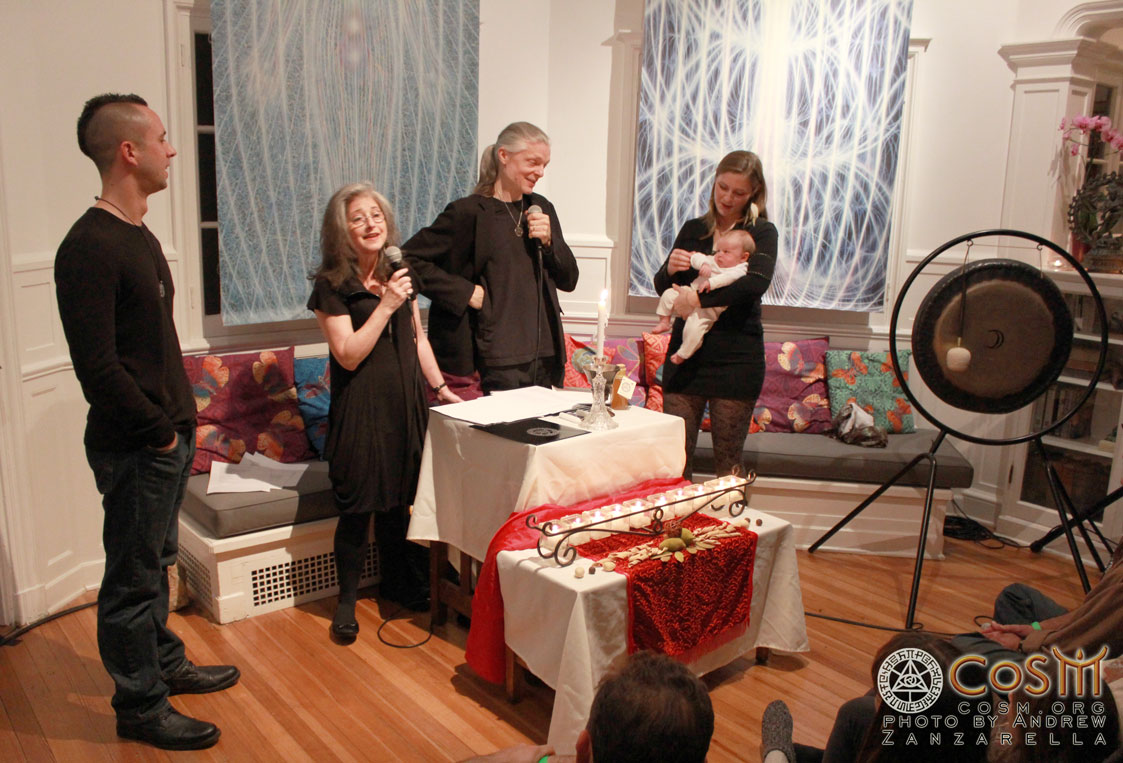 Alex and Allyson blessing Oliver Ember with his parents, Matt and Sam.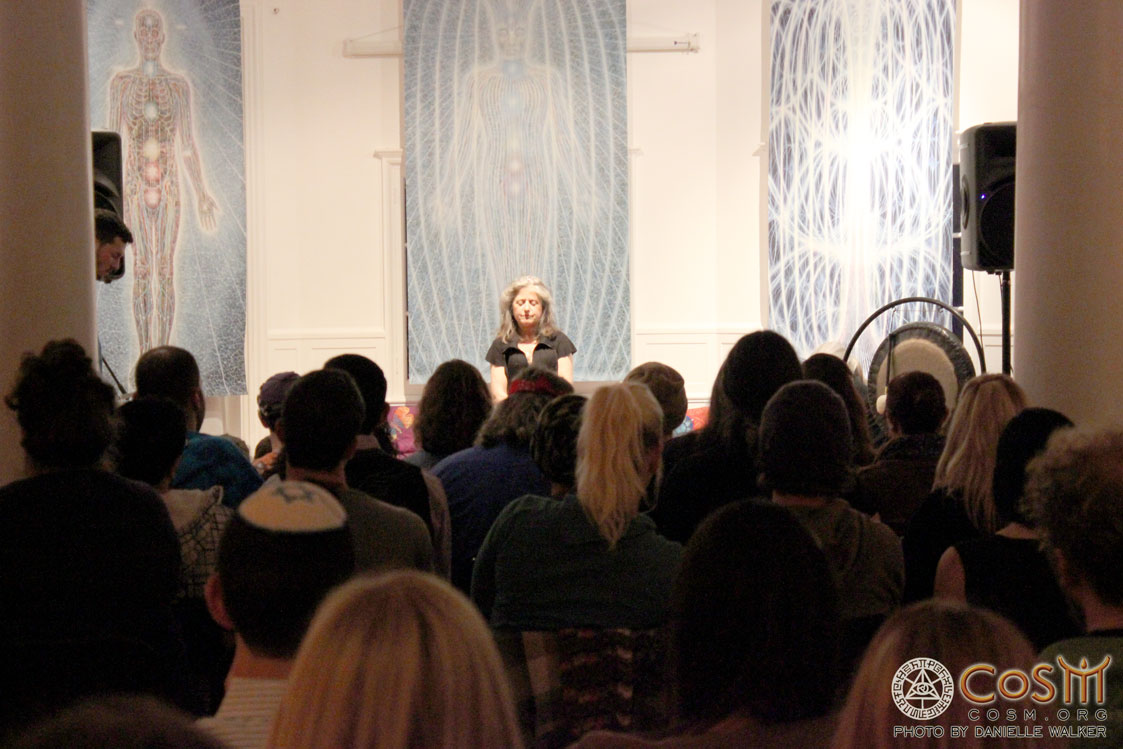 Allyson Grey leading a healing meditation at November's Full Moon ceremony.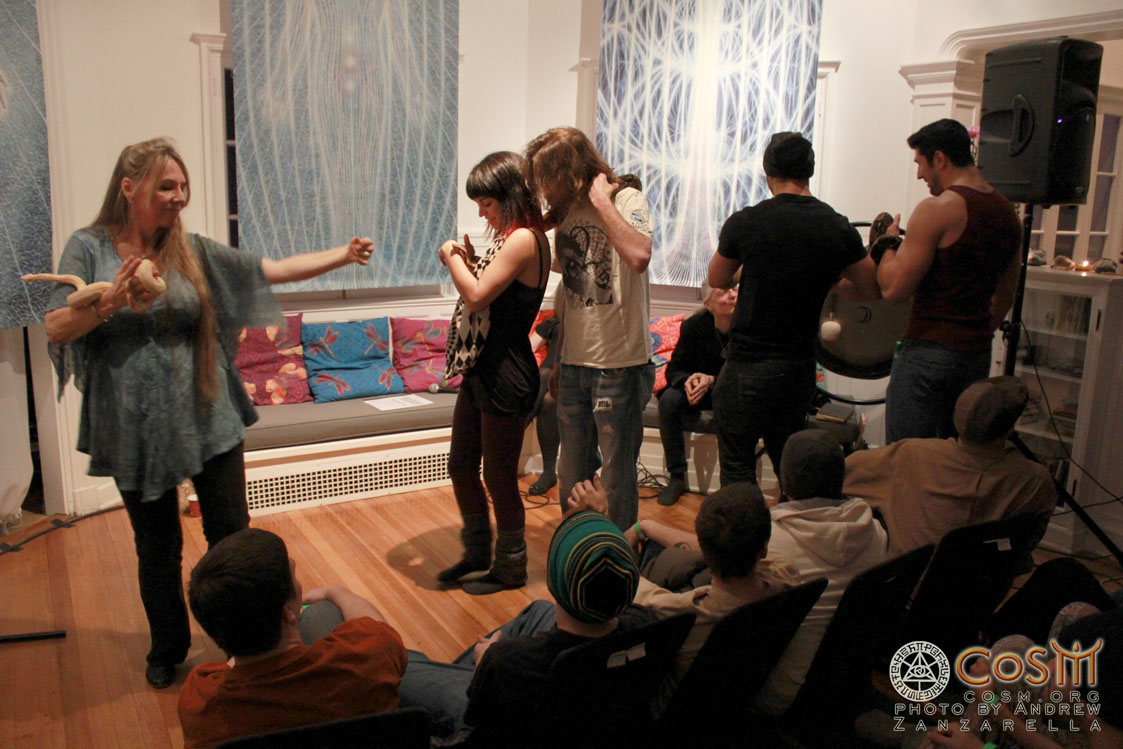 Serpentessa performing a snake dance with her class and the snakesssssss.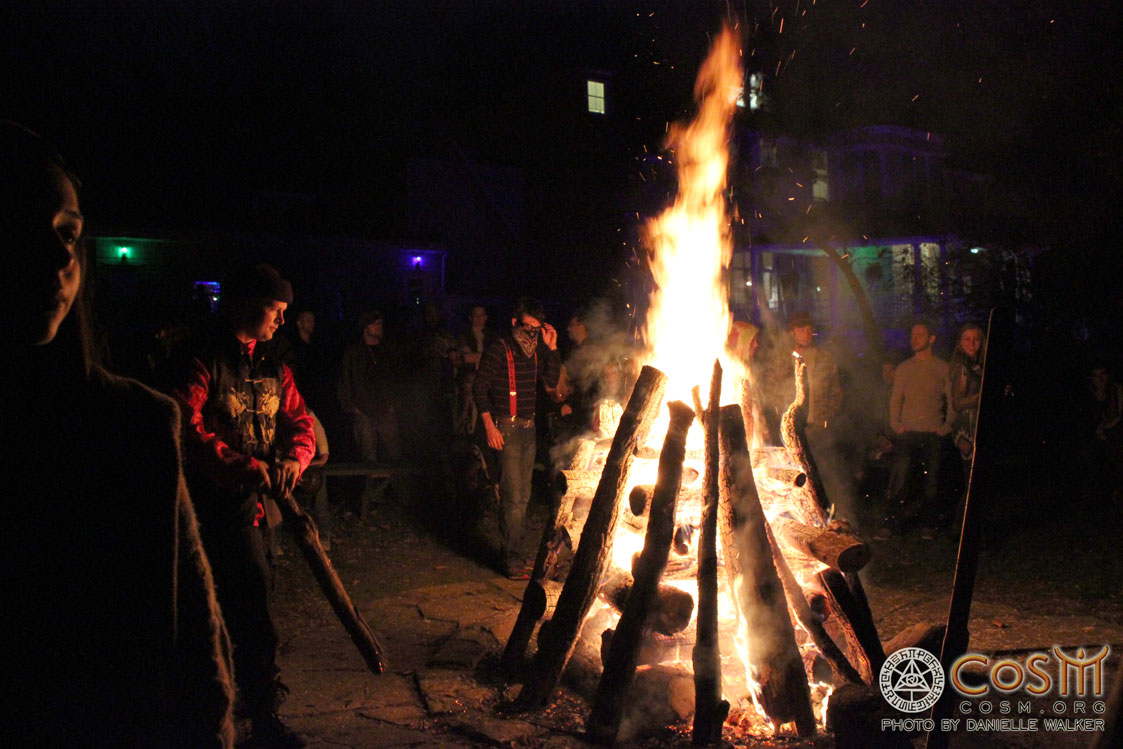 Full Moon fire circle.