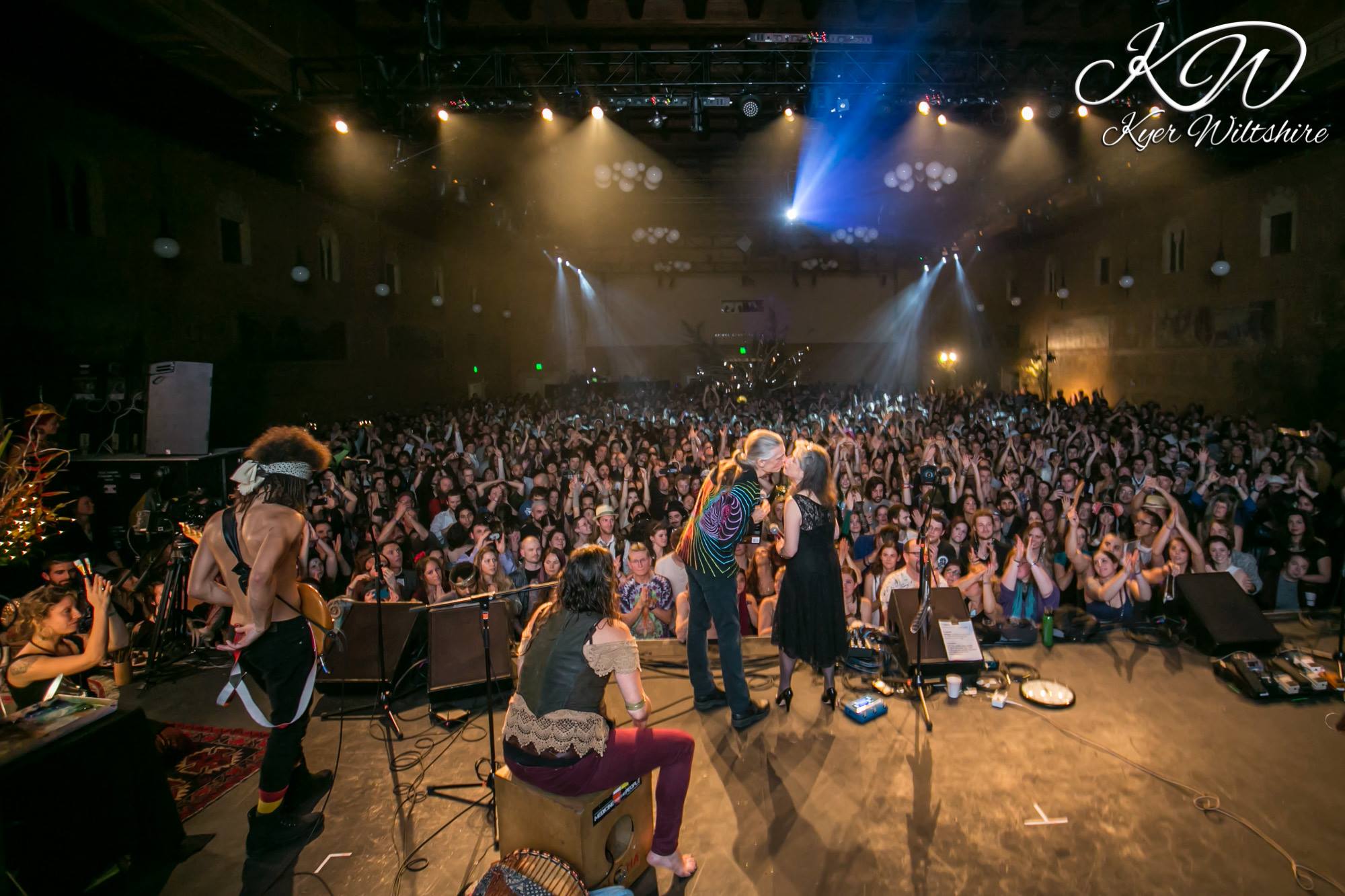 An Inspired New Year - by James Oroc
I'm one of those people who rarely has a good time on New Year's eve. I live in New Orleans, which is pretty much a 24/7 365 days a year kind of a party town, and for some reason nights like New Year's, after the fireworks are done, quickly degrade into a senseless kind of drunken debauchery that's not really my cup of tea, and I have for many years referred to New Year's as 'Amateur Night'. Thus when I was presented with the opportunity of joining Alex and Allyson and the rest of the CoSM crew in Oregon for a New Year's Eve event at a venue as splendid as the Portland Art Museum I jumped at the opportunity, and in all truth I would have to say that 'InspireTruth' not only exceeded my expectations but perhaps even changed my opinion about New Year's itself!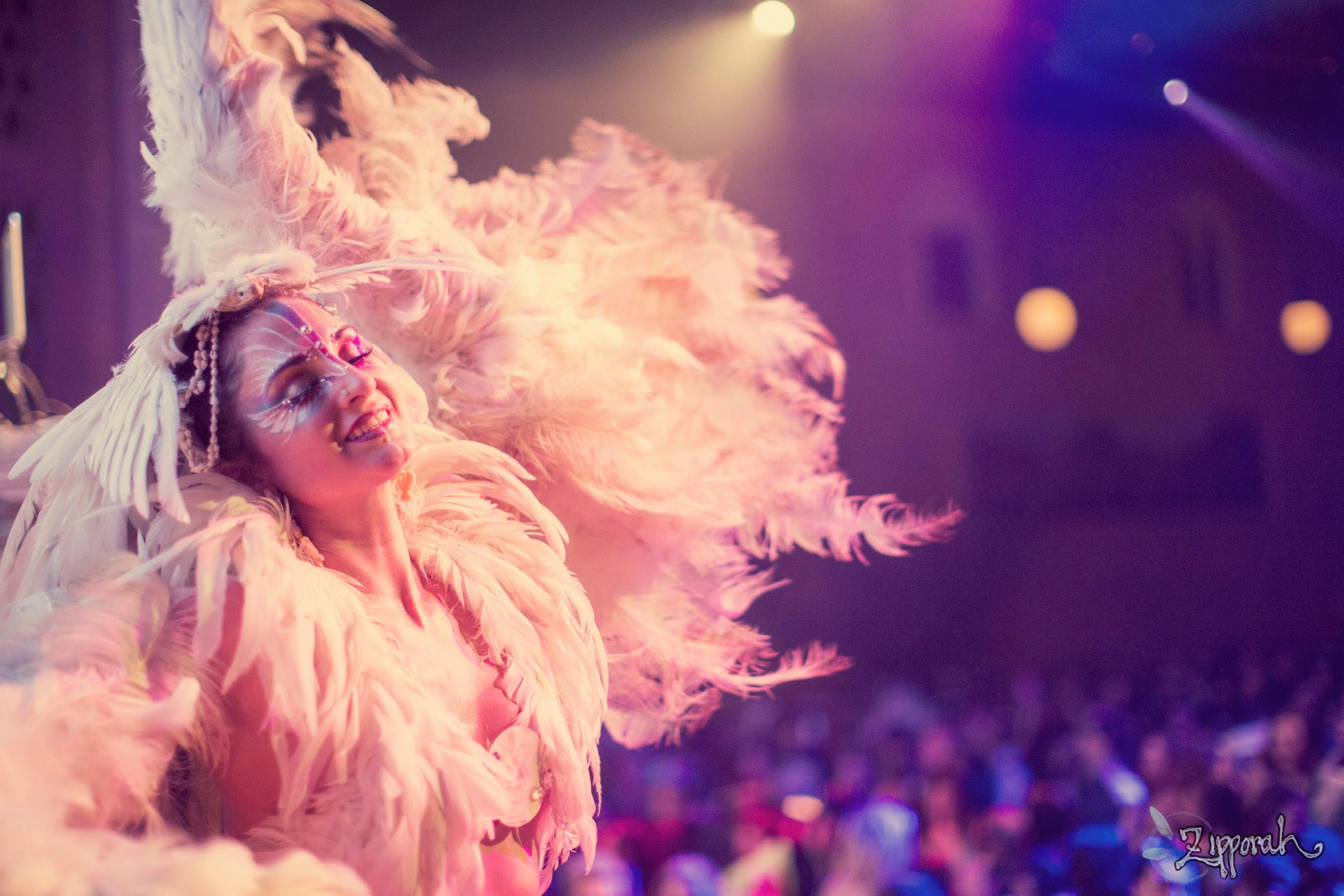 Ka Amorastreya's Sacred Dance performance.
Produced by Elliot Rasenick and the team who put on the highly regarded Beloved Festival each summer in Oregon, InspireTruth turned out to be a visionary event of the highest caliber. Held over three floors of the Portland Art Museum, an old Masonic Temple that is in itself an outstanding piece of architecture, InspireTruth sold out before the event at somewhere around 2000 people, with people coming from all over the country attracted by a musical line up that included head liners like Tipper, Eskimo, and Nanko and the Medicine Men, and the chance to bring in the New Year with Alex and Allyson Grey.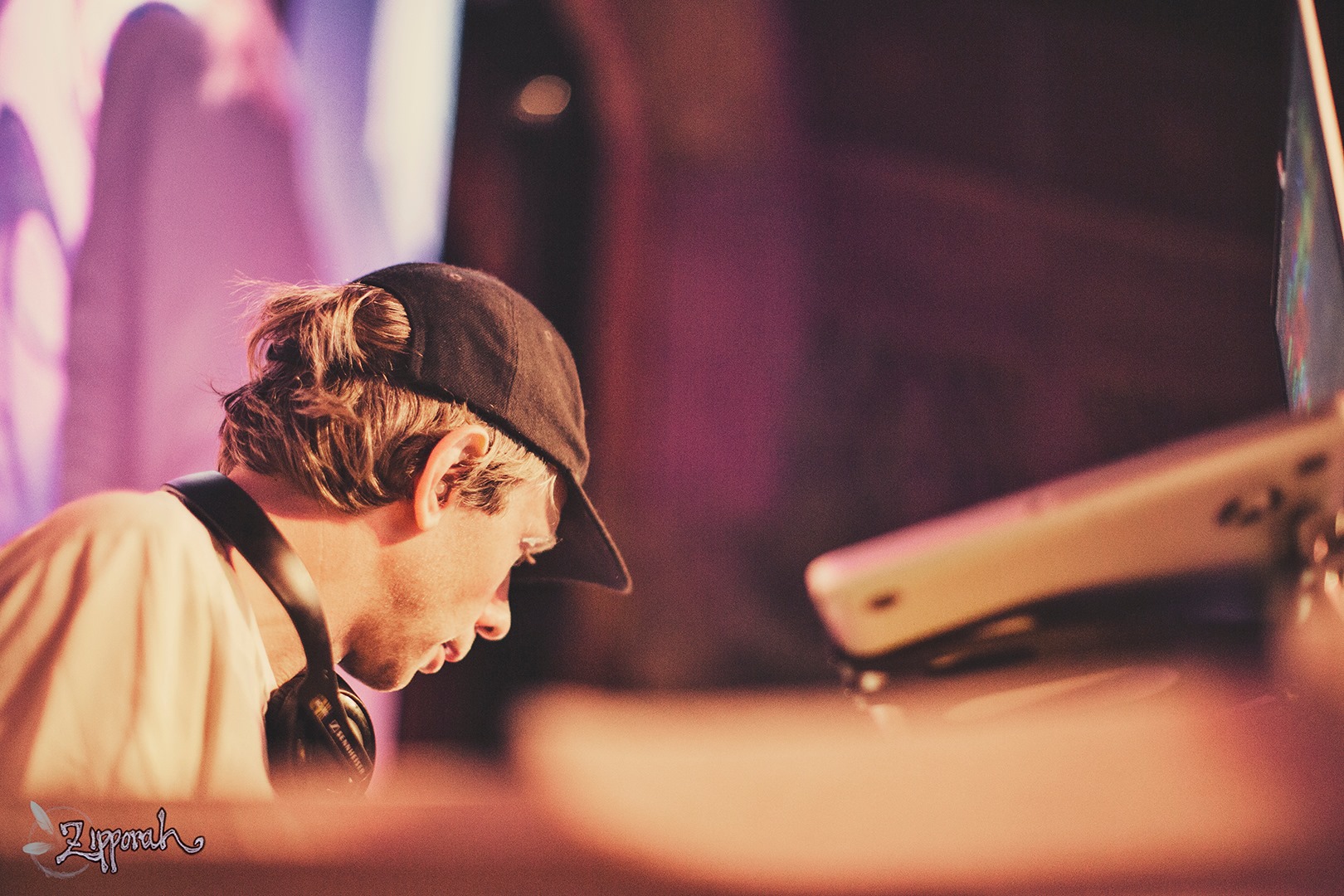 Music producer, Dave Tipper.
The Portland Art museum is the oldest art museum on the West Coast, and as Alex pointed out to a full-to-capacity Main Room during his presentation, currently has on display the most expensive publicly auctioned painting in history – a triptych by Francis Bacon called "Three Studies of Lucien Freud" that recently sold for over $142 million dollars! (And no, they didn't have it on view for the party). Considering the insurance implications of that mere fact, I was even more amazed that the Beloved producers had managed to obtain the museum as a venue for this event, for one could not think of a finer place to showcase not only visionary artists like Alex and Allyson, and Autumn Skye and Eric Nez who was also painting on the main stage with them on this night, but of Visionary Culture itself, since the combination of Jonathan Singer's visuals on the main stage and the audience, many of them dressed in their finest tribal gear, along with the various stilt-walkers and other performers, turned the entire night into one giant avant-garde art piece in itself no matter where you looked.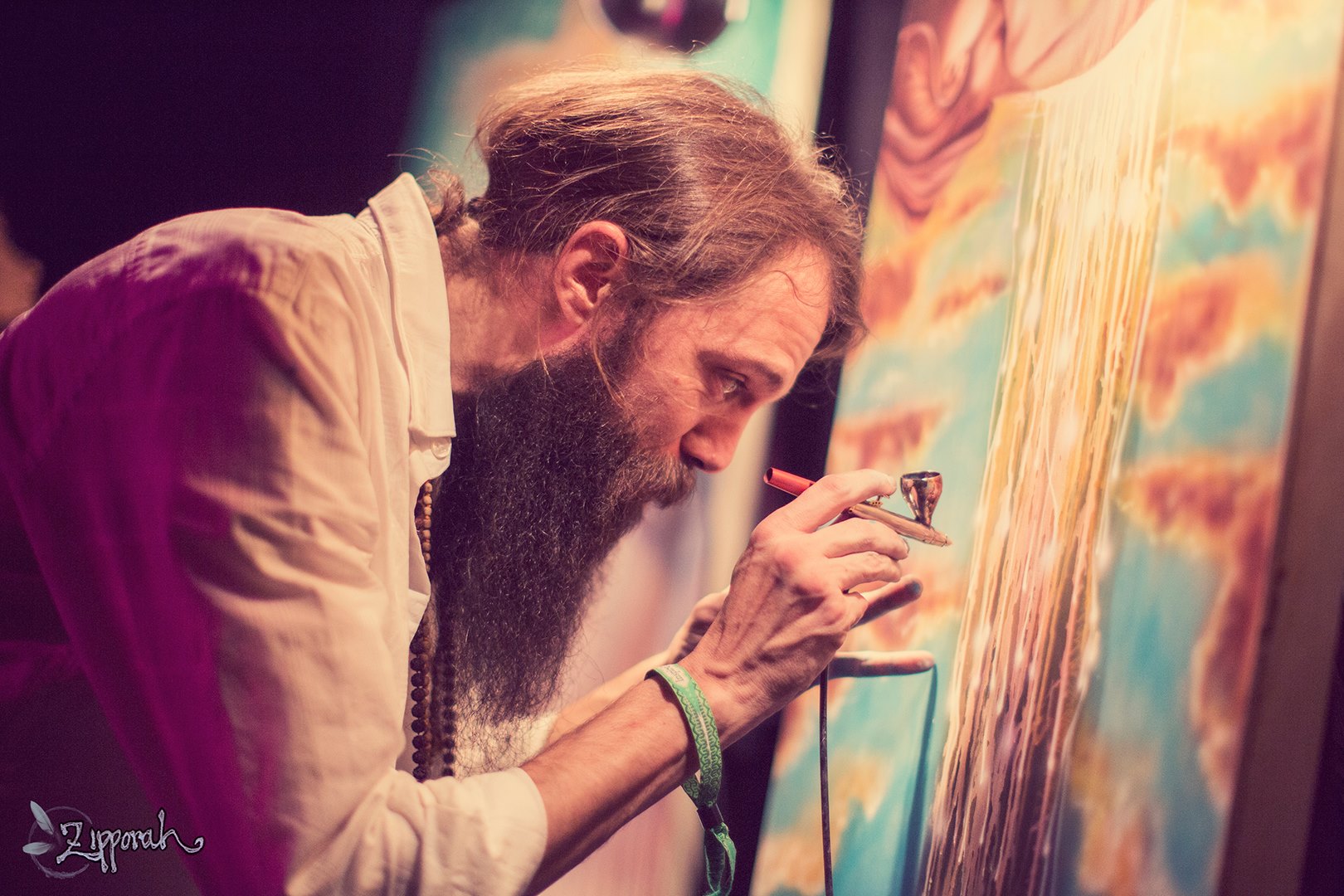 Artist Eric Nez detailing his work with an air brush.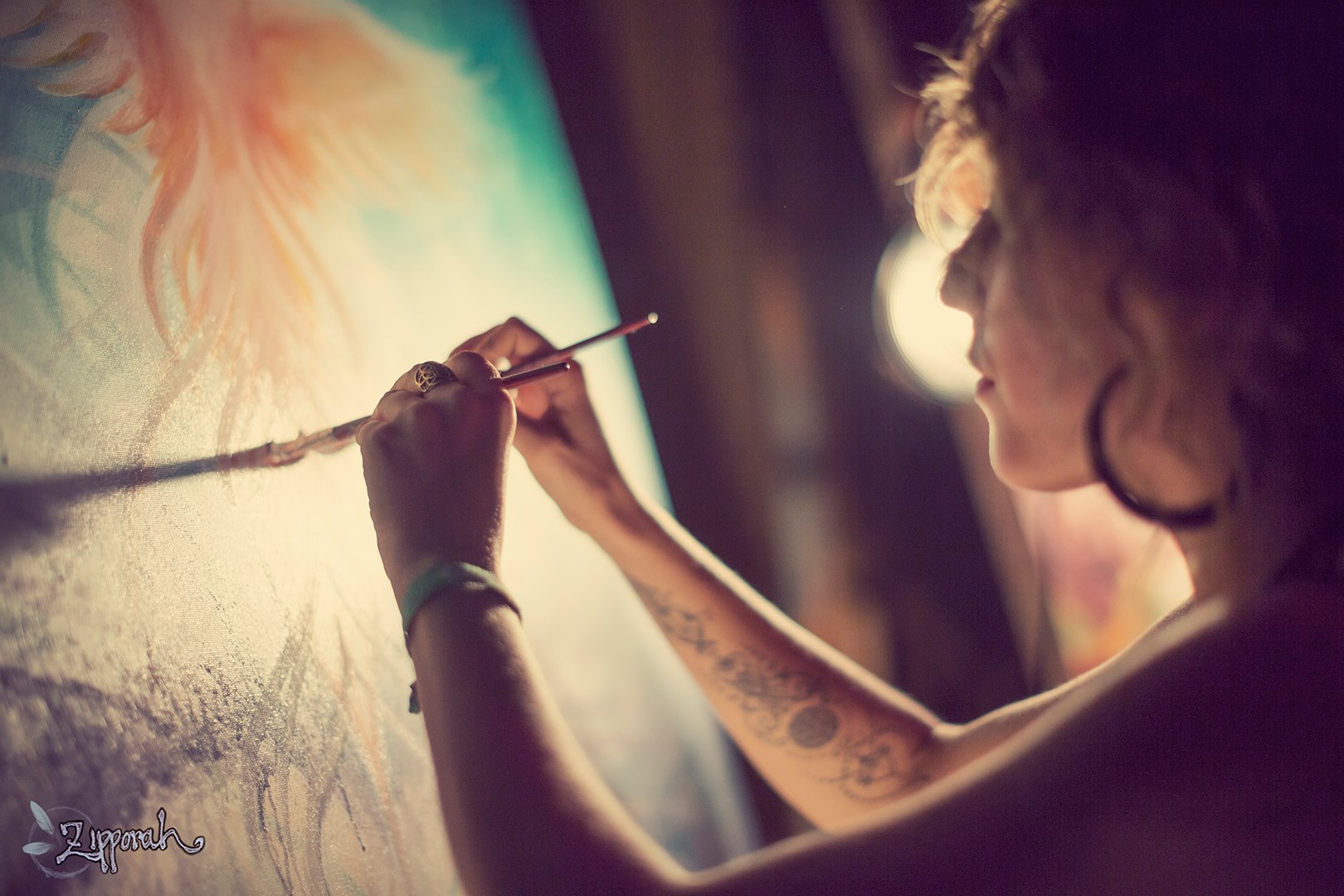 Painter Autumn Skye working ambidextrously.
Highlights for me included Tipper's set which was well represented by a good chunk of the West Coast 'Love Tribe' on the dance floor as well as an astonishing number of people who had flown in from all over the country, and Alex and Allyson's rendition of the World Spirit Invocation from Art Psalms, accompanied by Nankho and the Medicine Men, which was probably the surprise hit of the night. This happened just before midnight, a superb rendition in which Alex and Allyson's words floated out in perfect rhythm above their accomplished 'backing band' as the poem took on a subtle intensity that held the large Main Ballroom on the third floor captivated — making me think that I for one would love to hear a whole album of Alex and Allyson's words put to music. Also worthy of note was the hard-to-get-into 'Secret Library' and Gallery space, while the dance floor on the ground floor of the museum seemed to hold down the funkiest vibe all night, with fine sets from J Pod, Sasha Rose, and Rising Appalachia with the Human Experience.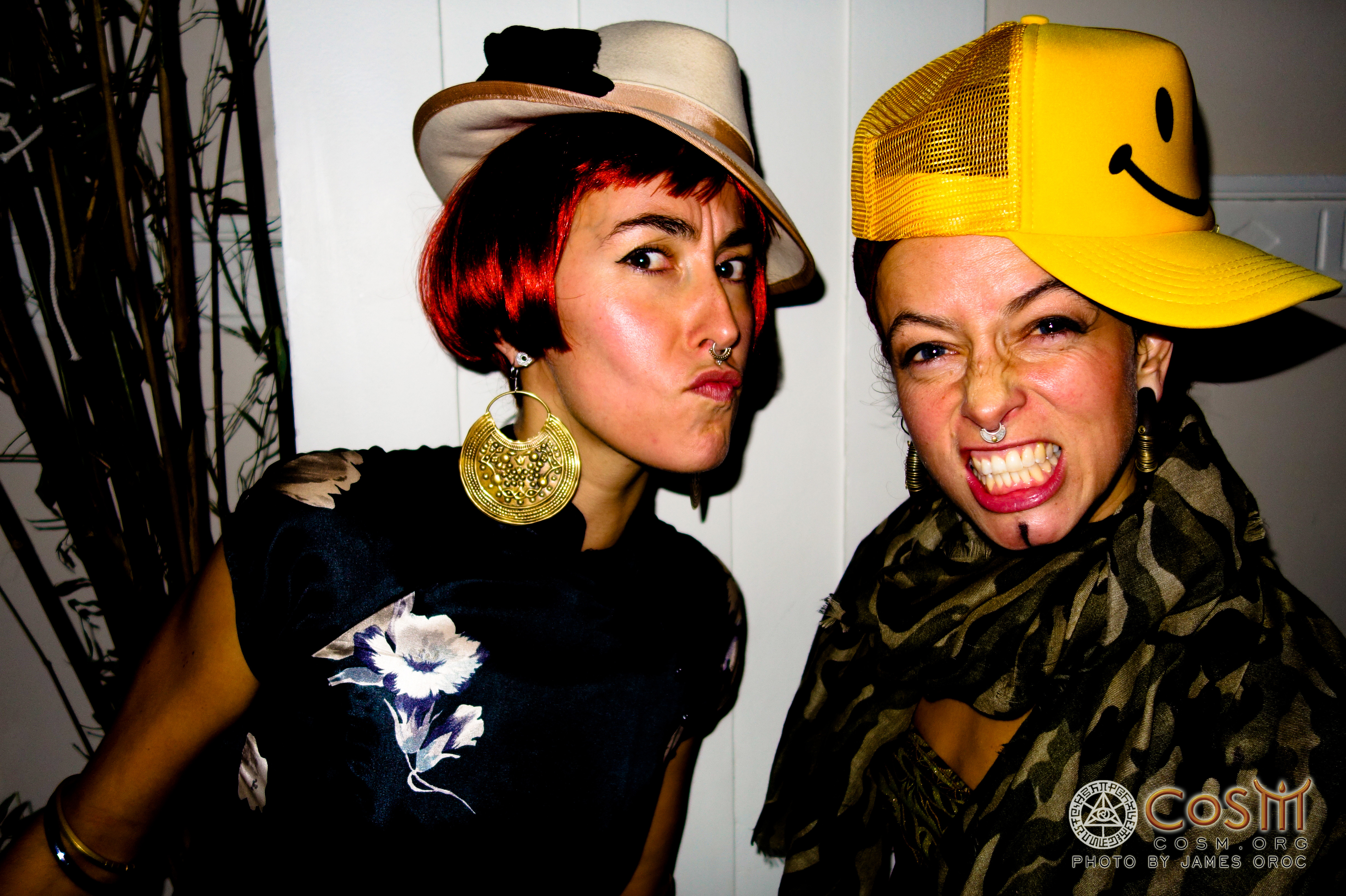 Musicians Chloe and Leah of Rising Appalachia.
Somewhere after midnight I must have drunk from the wrong cup of KoolAid, for the next few hours passed in a manic blur as I went round and round the rabbit hole, often just watching the beautiful people wandering by, still amazed that we could be allowed to roam virtually unhindered in such a magnificent space. (I'm sure some folks got some really fun photos on this night!) Alex and Allyson were on stage painting virtually the whole time — their endurance continues to astonish me — and then suddenly Random Rab and his band came to an end on stage and the magical night was suddenly over.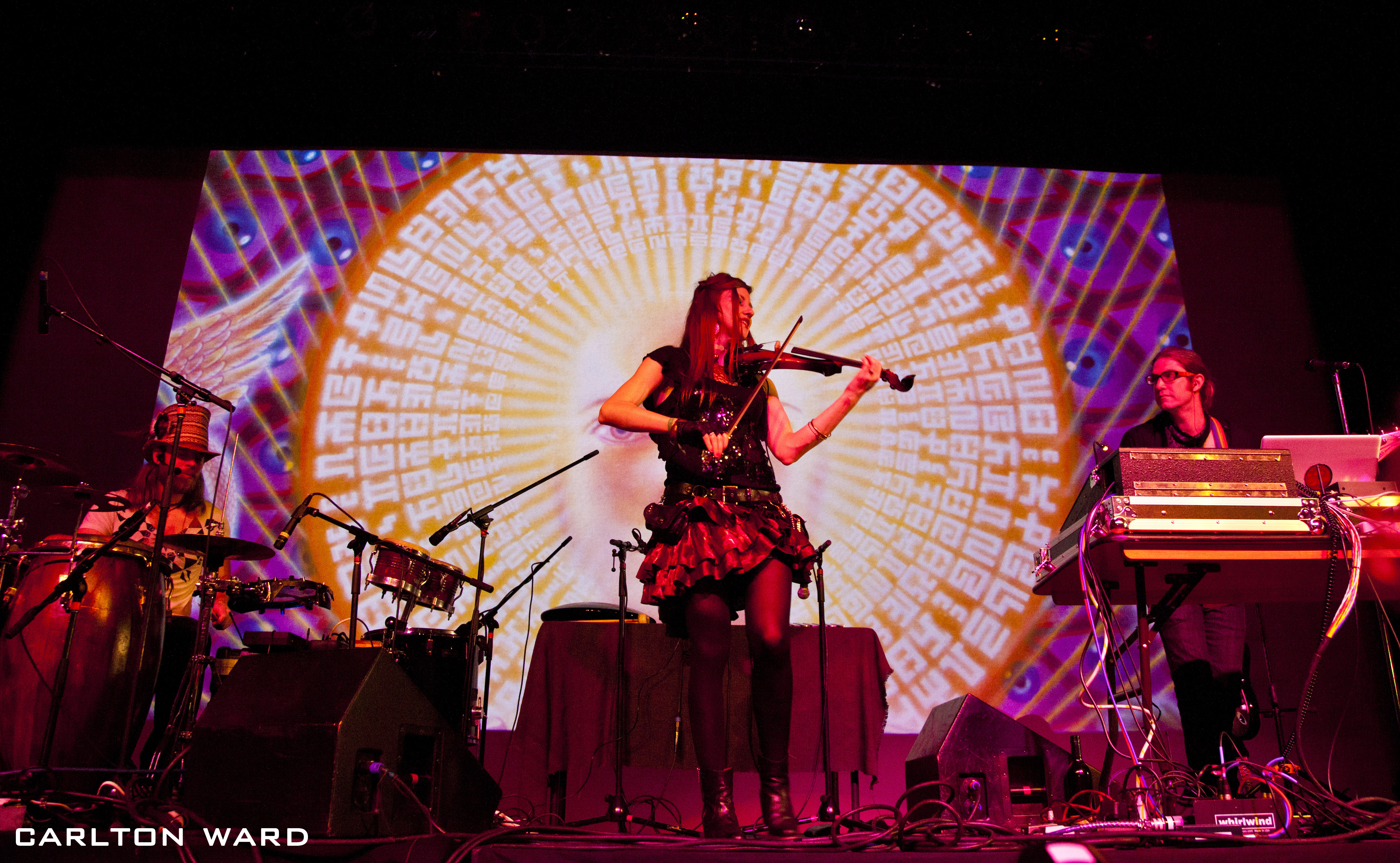 Random Rab and Hannah Thiem performing.
Or so you would think, especially if you were kicking sixty and had just flown in from the East Coast that day. But I swear Alex and Allyson would have stayed there chatting with friends and fans until the sun came up if I hadn't reminded them that they still had another event the next day. Finally gathering up their canvases and other assorted things, leaving the museum took some time since everyone wanted to thank Alex and Allyson, and Alex got in an extended discussion with a security guard who had been had been watching him paint all night and was astonished at how fast Alex can paint. As I held the canvas up for Alex and the Security Guard to get a better look at it, I was reminded again about Alex's powerful way with people, that seems (to me anyway) to come from a sincere desire to 'connect' with everyone he meets, whether they know who he is or not, and even if it is 5 o'clock in the morning.
Finally we got Alex and Allyson through the crowds and down a couple of blocks to their hotel, telling them to get some sleep since they still had a big day ahead. As I waited outside the hotel for a taxi, I thought to myself I had just started 2014 by putting Alex and Allyson Grey to bed. New Year's Eve will never be the same again!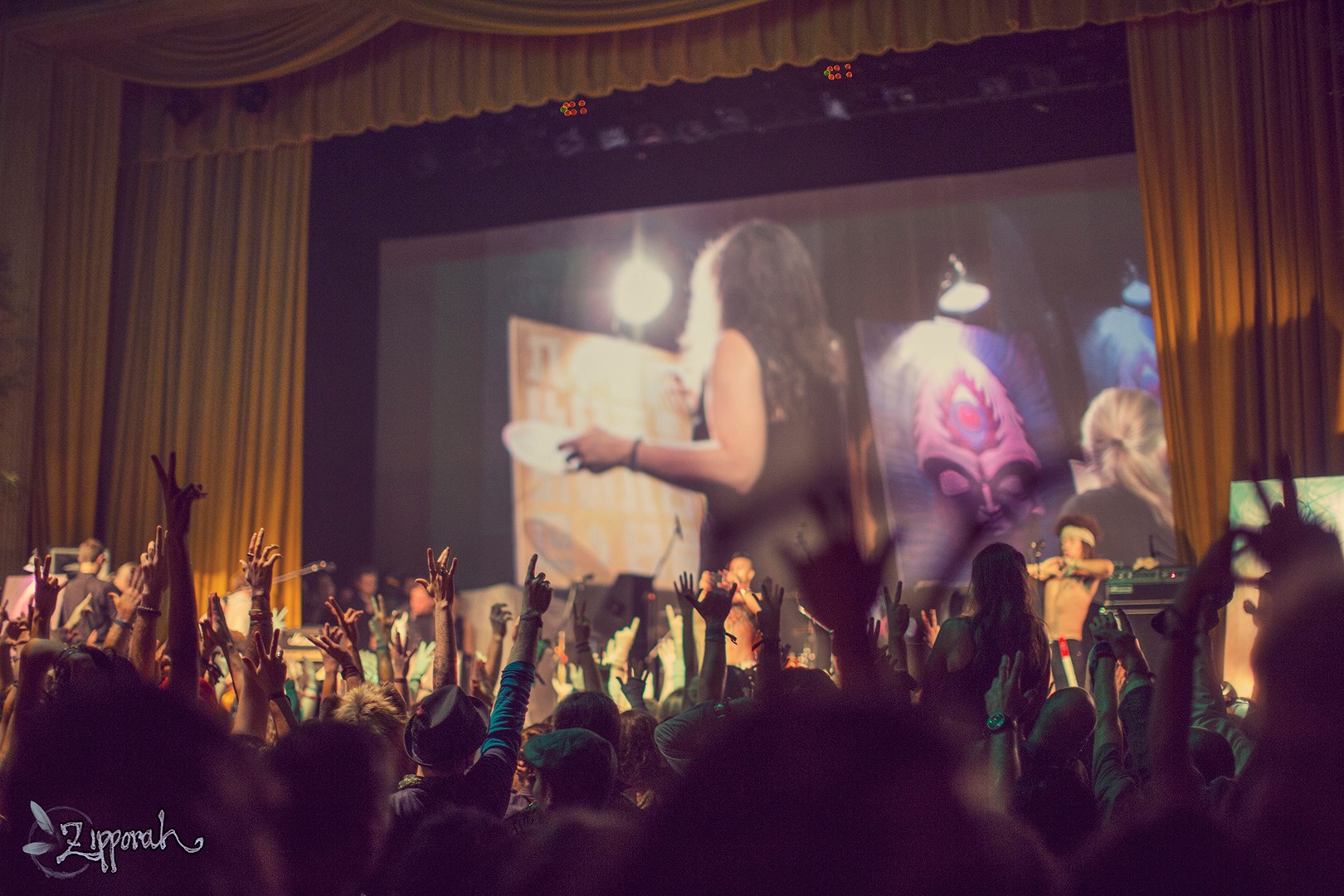 Many thanks to the Beloved Producers for throwing what I am sure was the best New Year's Party in the country and to CoSM for having me along.
Much appreciation for amazing photography to:
Kyer Wiltshire (http://kyerwiltshire.com/)
Zipporah Lomax (http://zipporahlomax.com/)
Carlton Ward (http://www.carltonwardphoto.com/-/carltonwardphoto/)
James Oroc (https://www.facebook.com/fitzcaraldo.oroc?fref=ts)