July 21-26, 2013 -- Omega Institute, a world-class wellness and personal growth center in Rhinebeck, NY, again hosted the Visionary Art Intensive led by Alex and Allyson for the past twenty-three summers. Since 1990, the year Alex's first book Sacred Mirrors was released, artists from around the world have gathered each summer at  Omega with the Grey's. This year the class was held in Main Hall where we explored access to our visions and endeavored to transmit mystic imagery through art.
Immersing in creative spirit and evolving artistic skills, inspiration was abundant through illustrated talks on the History of Visionary Art, including the emerging global visionary art movement, vision practices, shamanic journeying, meditation, and group interaction.  The Body and Soul Ritual, practiced now with class all over the planet, involves drawing the energy of each chakra inspired by yogic models. Class members are invited to study the human figure and proportions while also considering the invisible energy centers are their archetypal meanings. The "Five Minutes of Fame" give every member of the group a chance to showcase their talent, from an "elevator speech about their paintings and sculpture, to poetry, music, dance or performance art. Art is experienced as a spiritual path as we identify and define our creative goals.
Eileen "Rosie" Rose led a collaborative sand mandala creation throughout the week. Closing the Visionary Art Intensive journey, the sand mandala was "dissolved" by every class member. Colorful sand was scraped together into a large sacralized grey pile. Portioned to each member of the group, the sand would be placed on home altars far and wide. Throughout the week, we grew together as we explored our creativity and shared our art. Created around a model of the Chapel of Sacred Mirrors (proposed for 2020),intentions and prayers of gratitude were uttered for all we had shared and discovered throughout our precious time together.
See more of the art intensive here at Rosie's website:
http://illuminatedrose.com/2013/08/visionary-art-intensive-23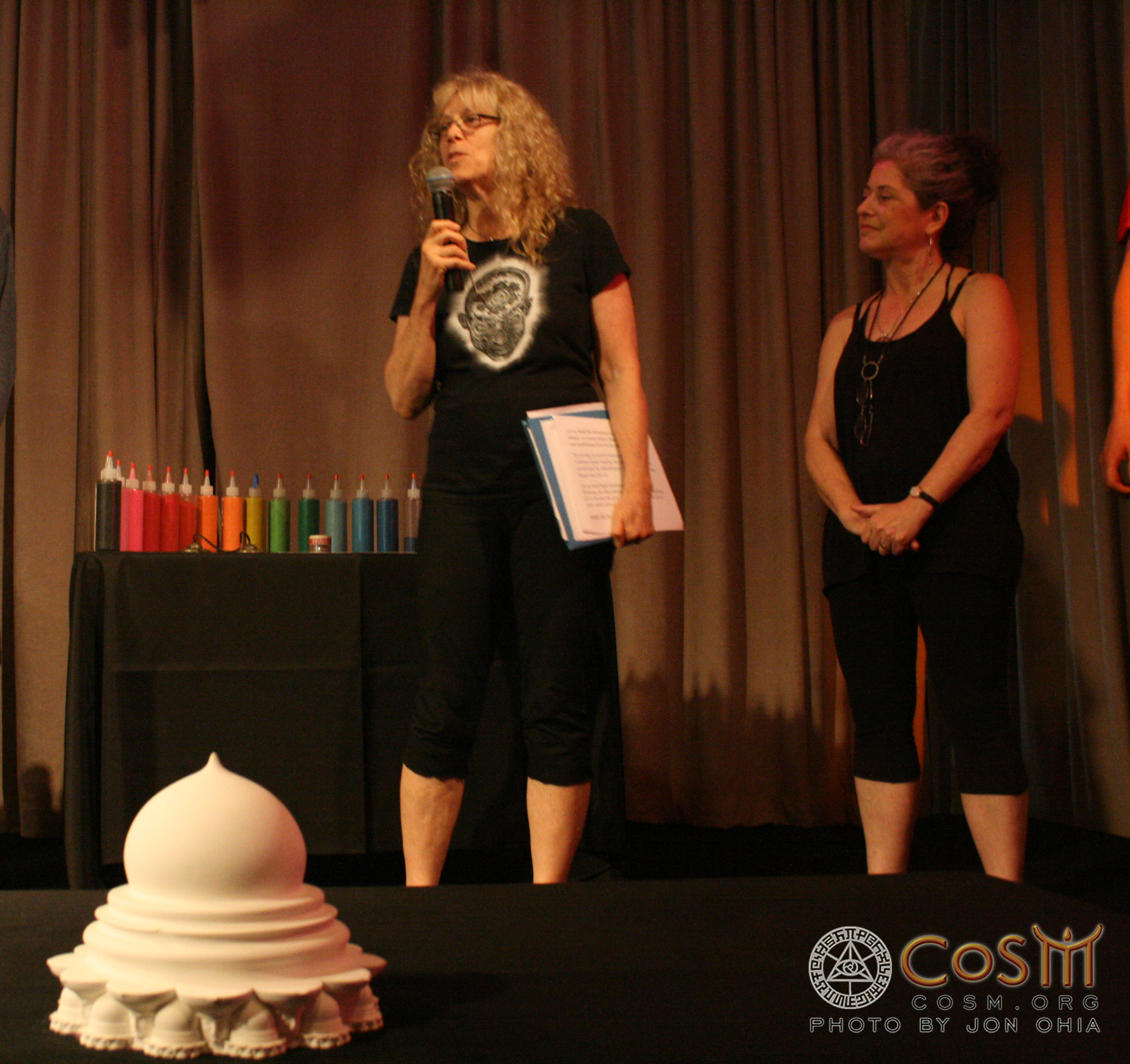 Rosie and Allyson explain the process of making a sand mandala.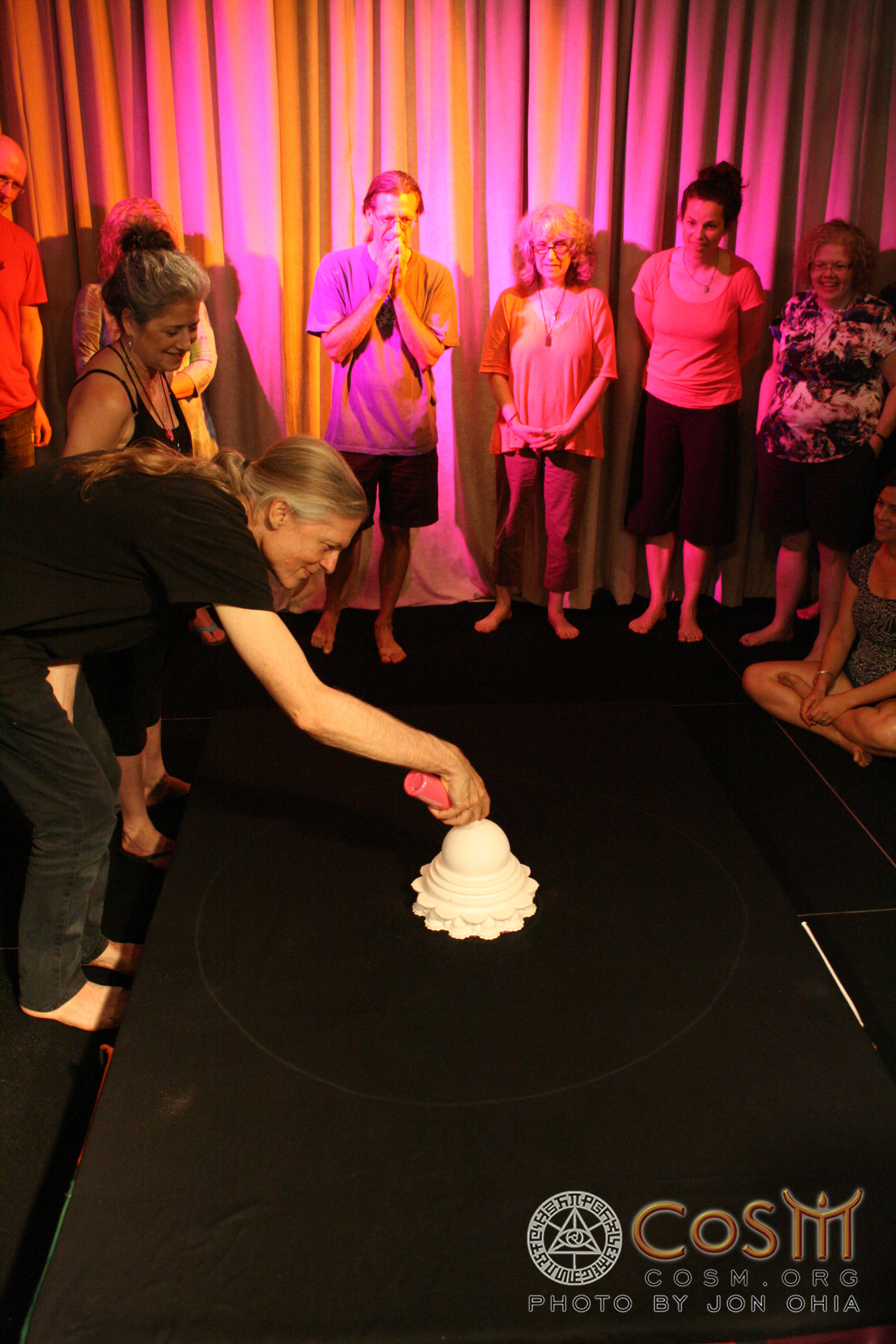 Alex and Allyson pouring the first sand of the mandala.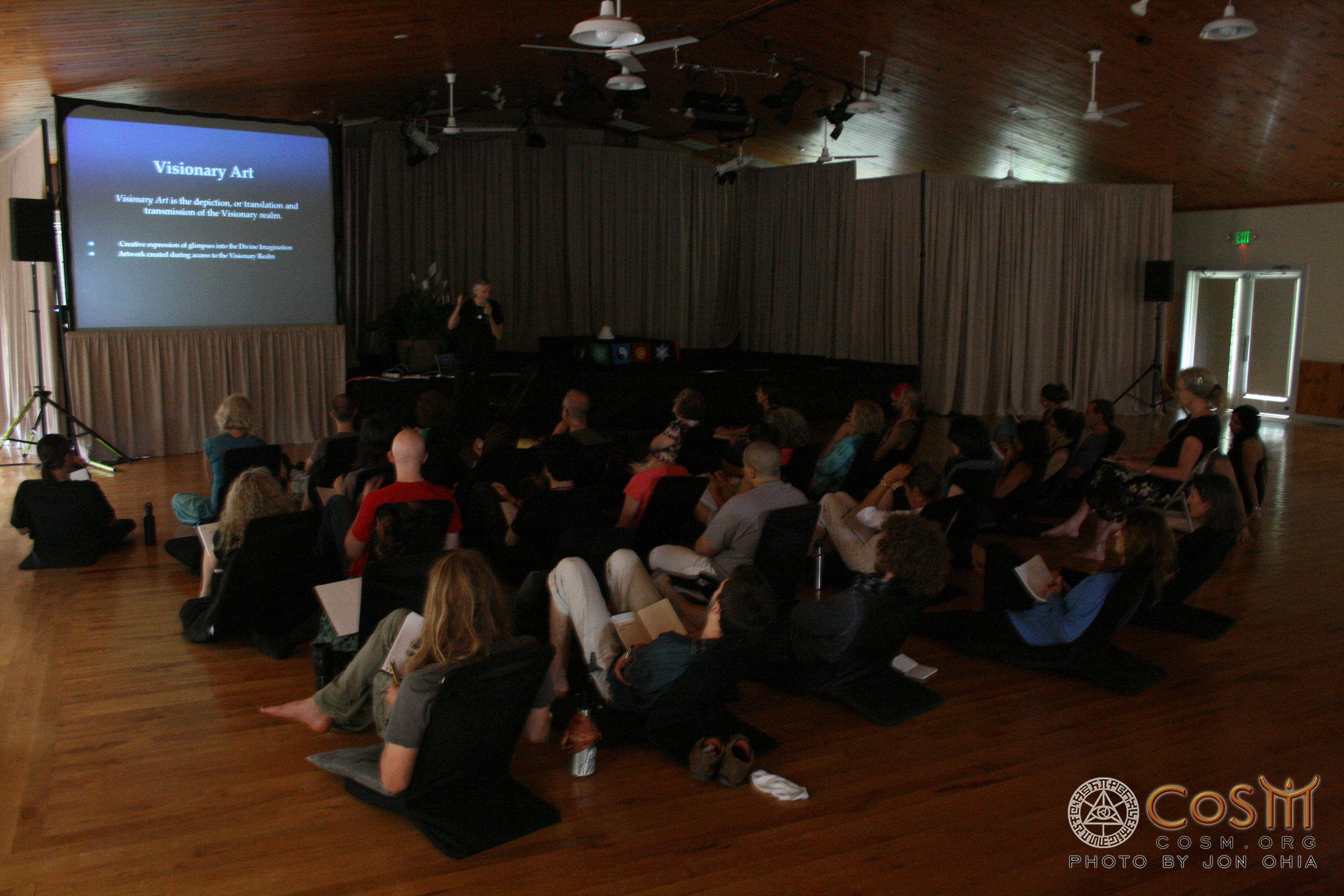 The history of Visionary Art began with the earliest cave paintings and Goddess talismans.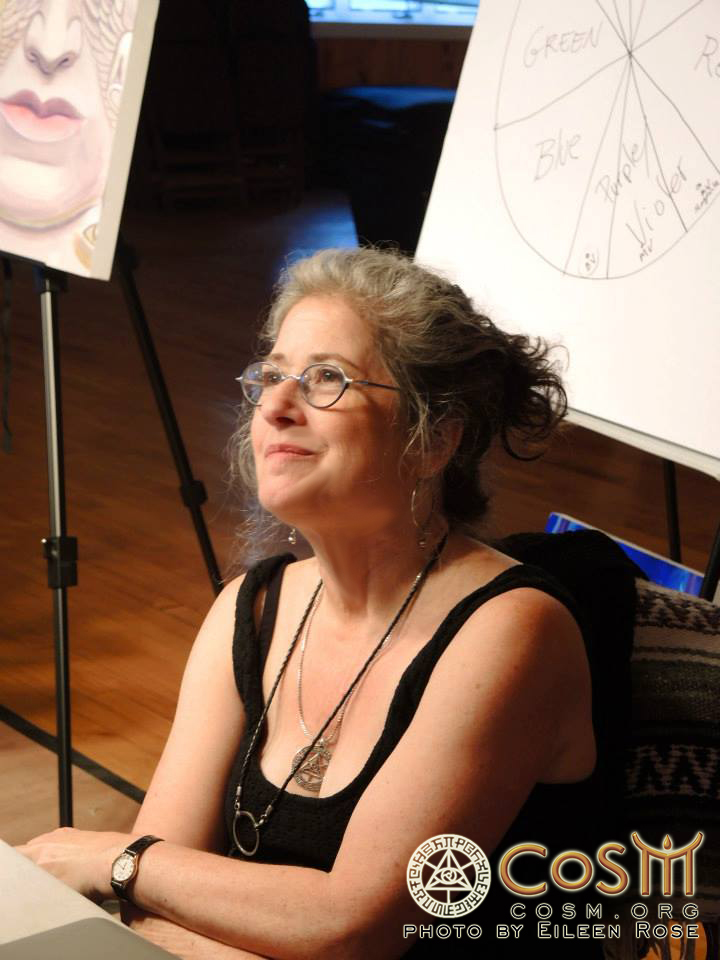 Allyson Grey identifying the anatomy of a creative life we love.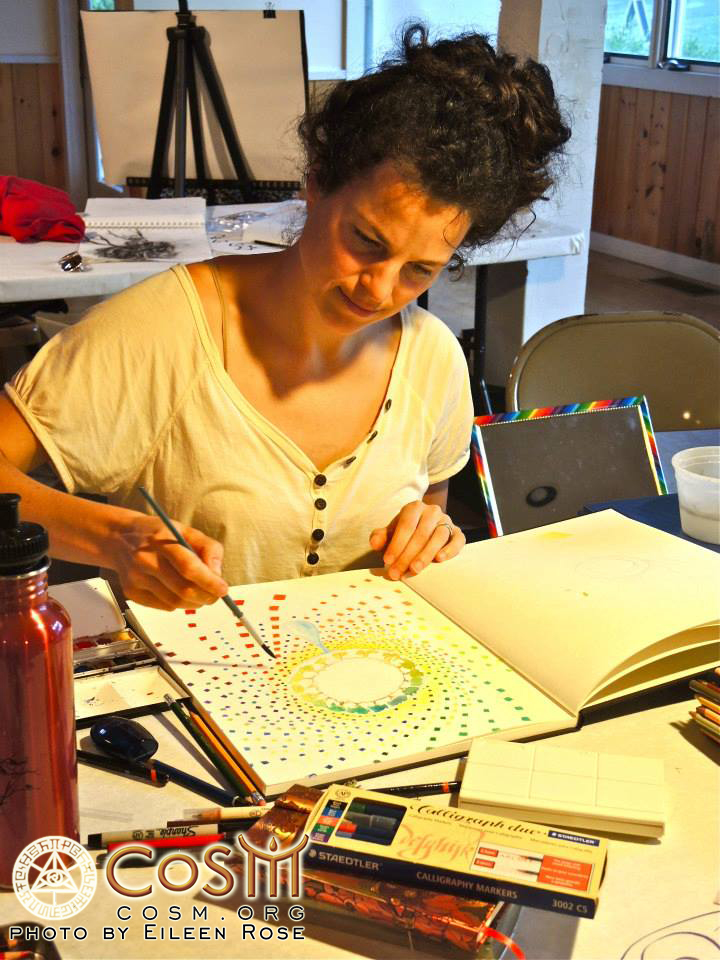 Michelle Mackey experimenting with watercolor.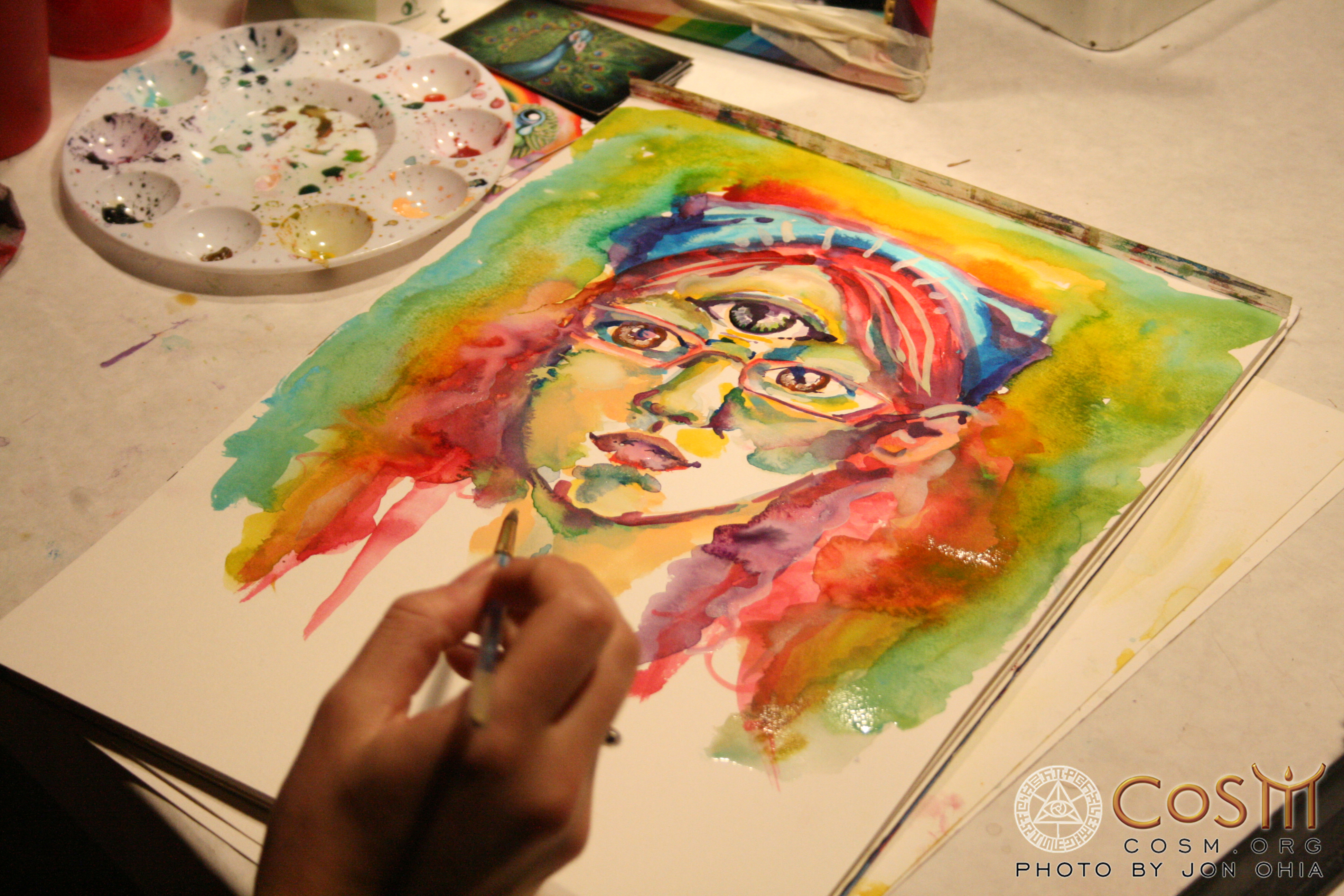 Lauren Toohey doing a water color self portrait.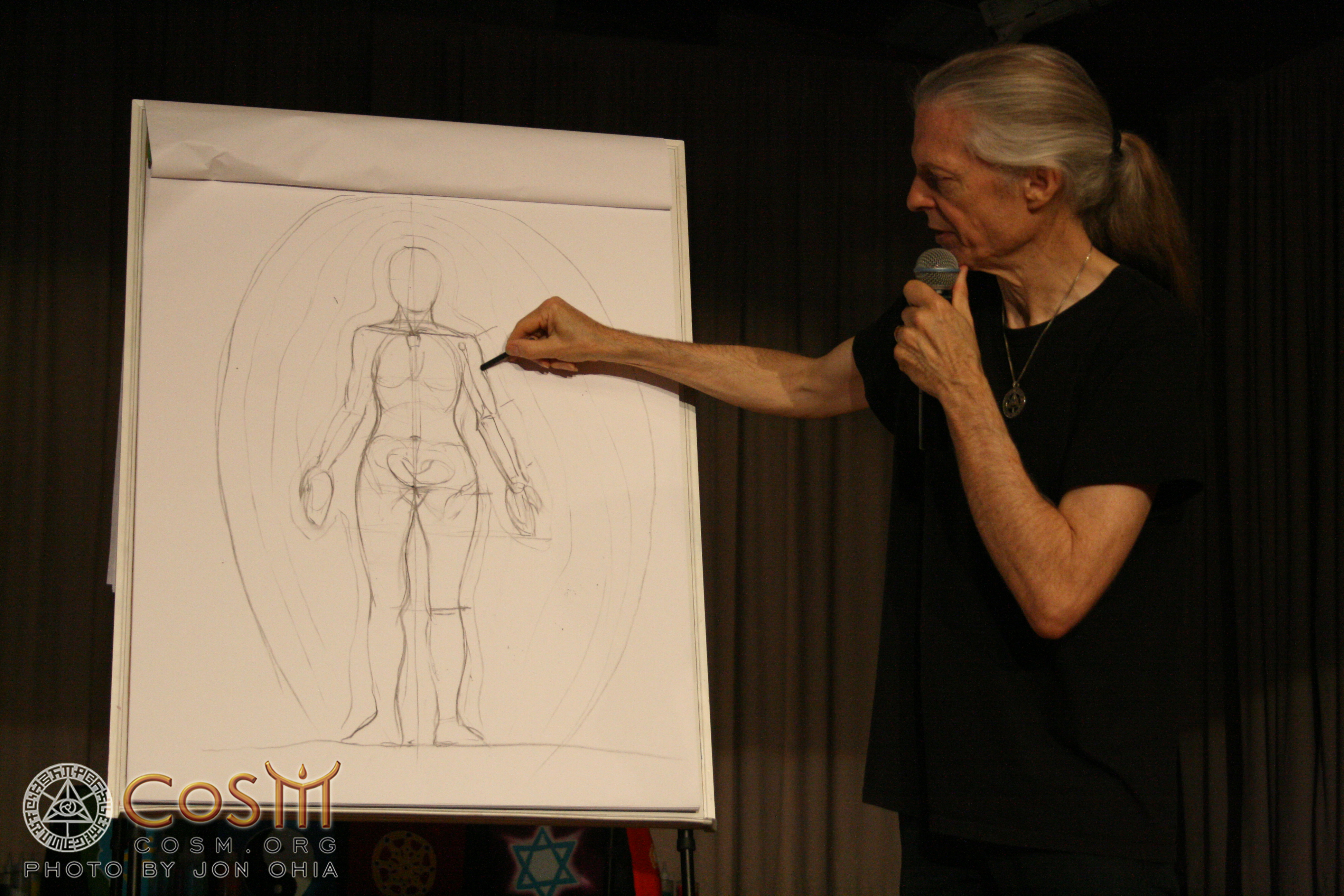 Alex shares the sacred geometry and divine proportions of the human body.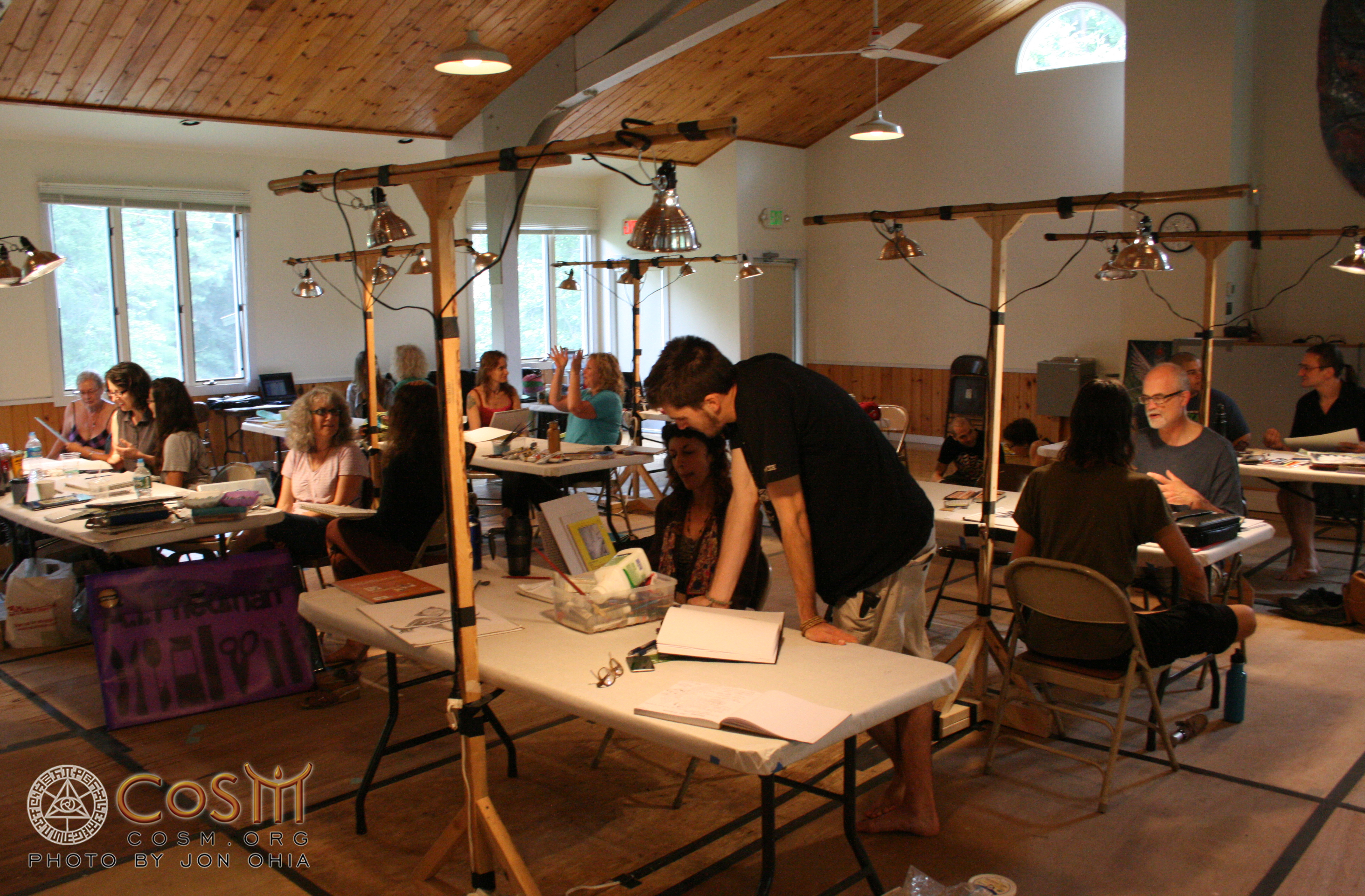 Class members discussing visions and the resulting drawings that emerged from a vision practice.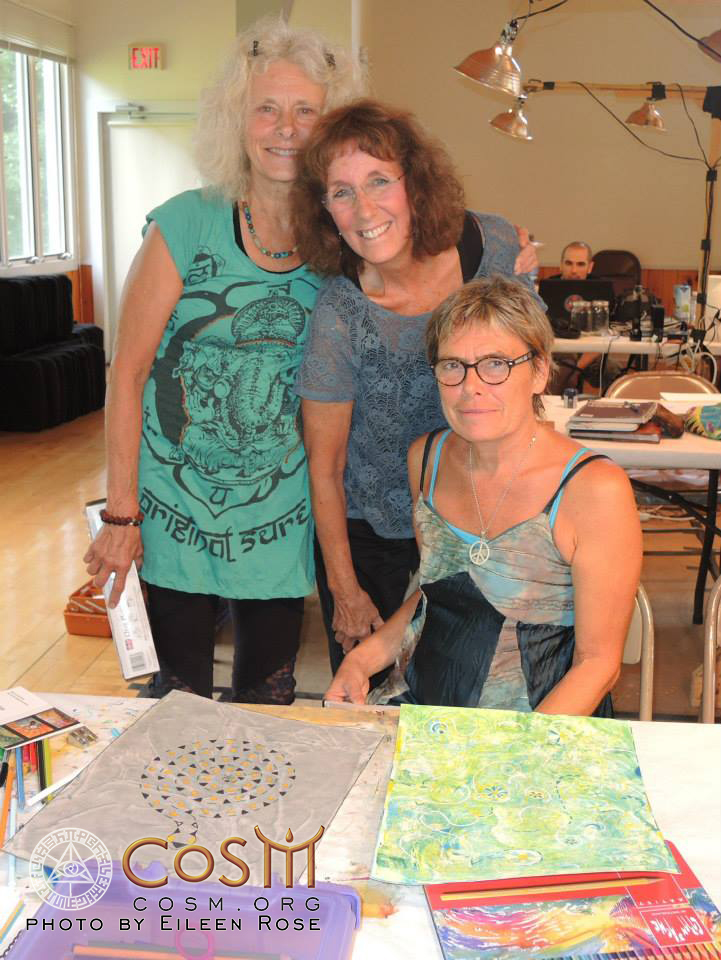 Students posing with their art work.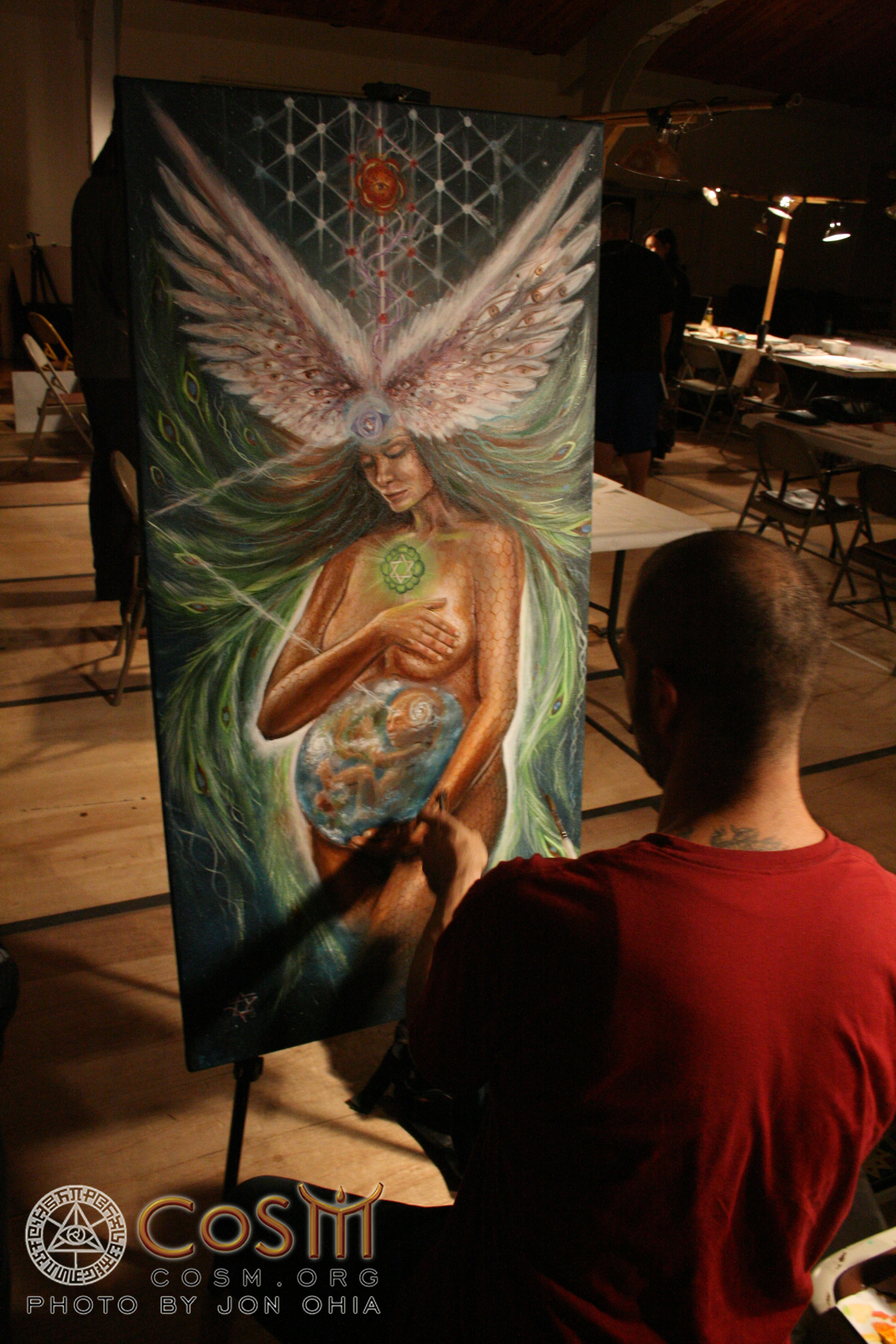 A vision painted by Seth Liebowitz.

A student sharing her work during 5 "Minutes of Fame".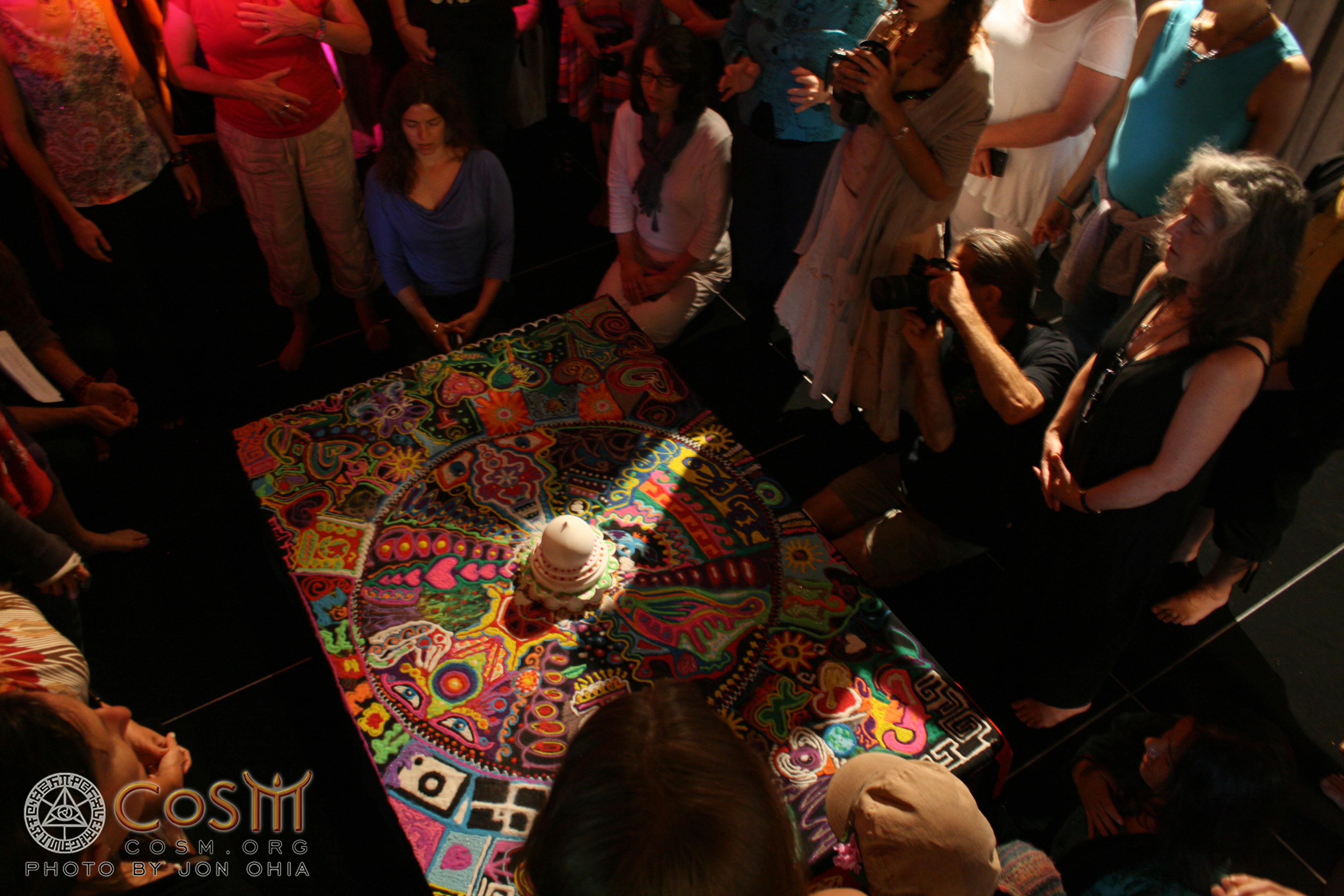 The completed sand mandala moments before it's dissolution.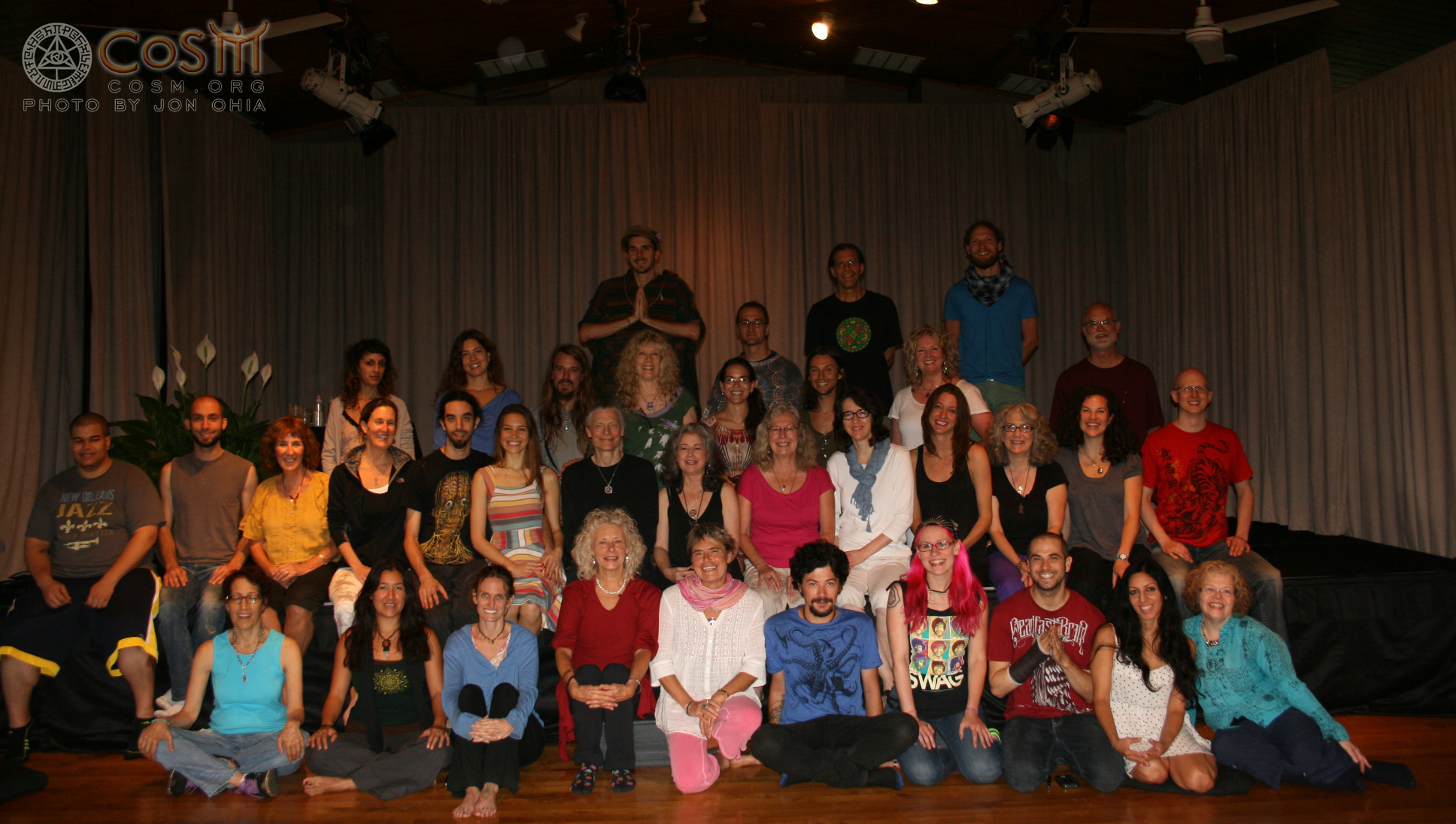 Visionary Art Intensive 2013 at Omega Institute.