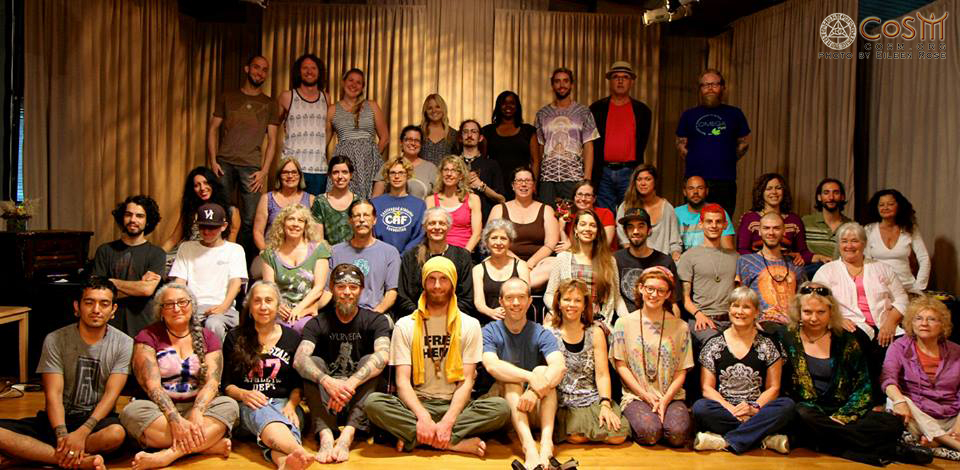 Visionary Art Intensive class of 2014.
The 24th Annual Visionary Art Intensive at the Omega Institute was an exquisite holistic week of art enrichment and uplifting in the heart of the Catskill Mountains in New York. For five days at Omega each summer, we open the heart and" inner eye" to our highest visions and manifest our inner visions into form, empowering creative climbs toward artistic breakthroughs. Inspired through meditations and shamanic vision practices, we dove into the history of Visionary Art and the vast unexplored creative realm of the imagination.
Home of the original of the Body and Soul Meditation, in Omega's Main Hall, we examined the energy centers of the human body with the assistance of lovely yogis & yoginis who model for us. Artists share the scope of their work or offer any performance of their choice during the  "5 Minutes of Fame," open to the entire Omega community each year. Thanks and great love  to all who helped and attended the intensive this summer. Every year at  Omega is a reunion and we invite everyone to put Omega on your calendar for next summer. The Omega 25th Anniversary Visionary Art Intensive will take place from June 21-26, 2015. Hold those dates.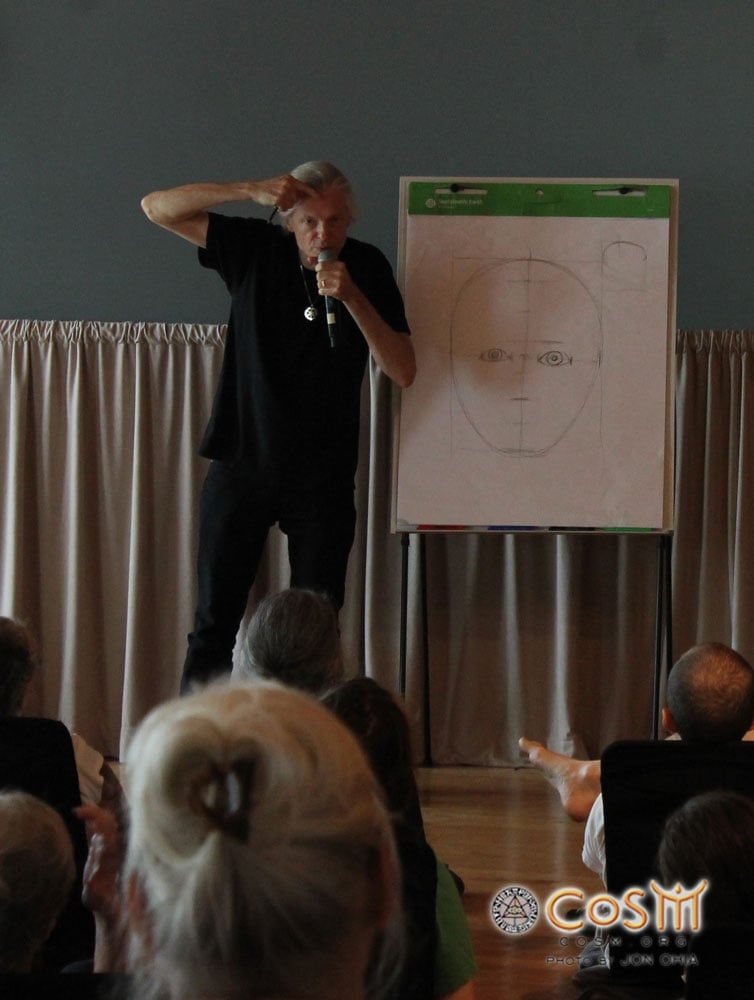 Alex Grey teaching the proportions of the face.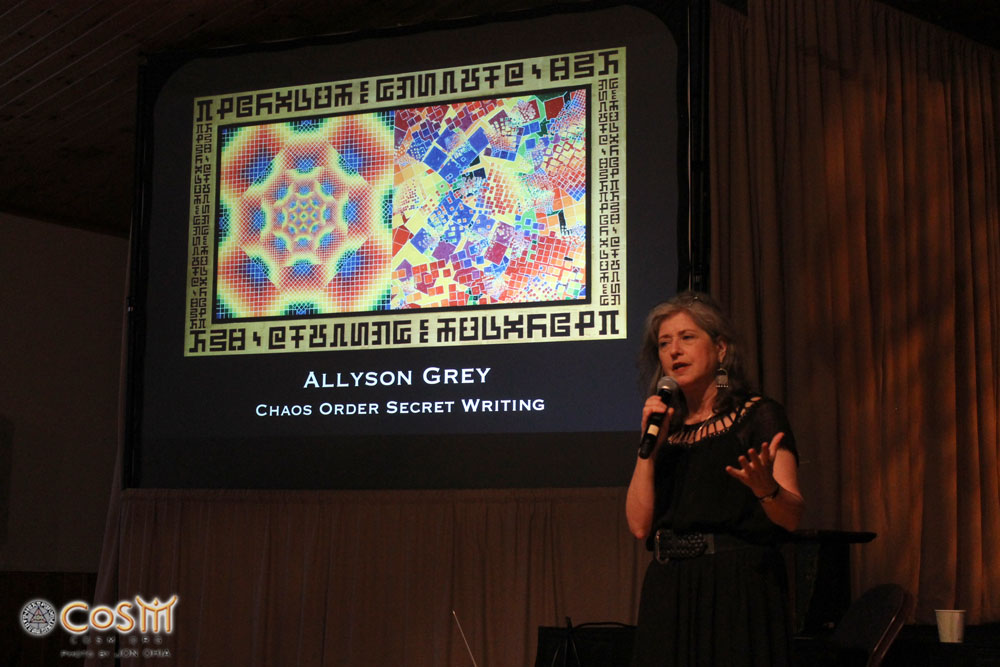 Allyson Grey shares her work in a slide show presentation.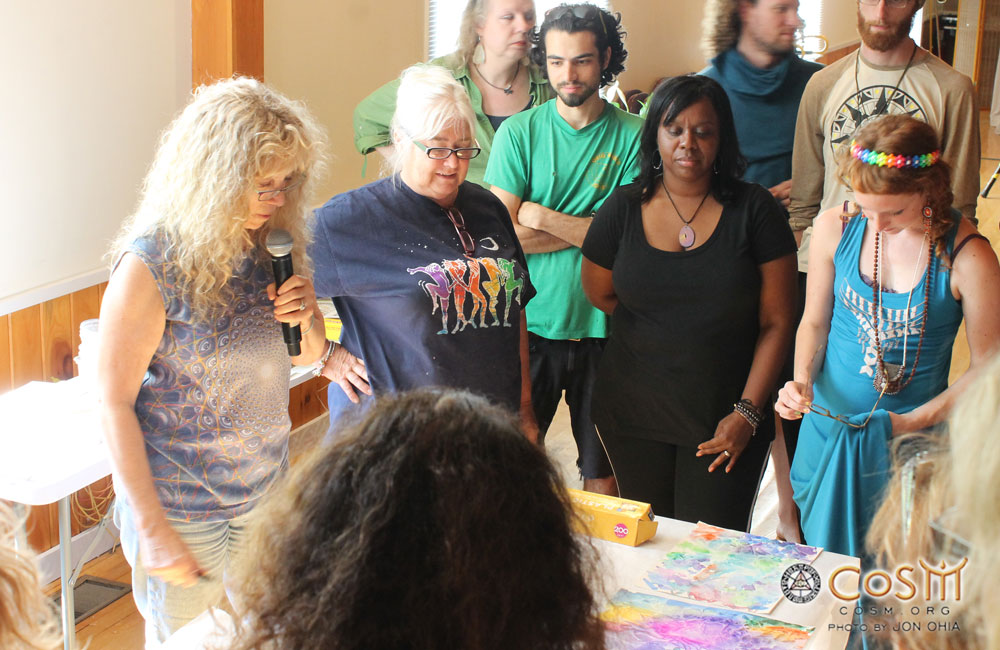 Guest artist, Eileen "Rosie" Rose demonstrated frottage, a technique in which textural effects are created to reveal hidden imagery.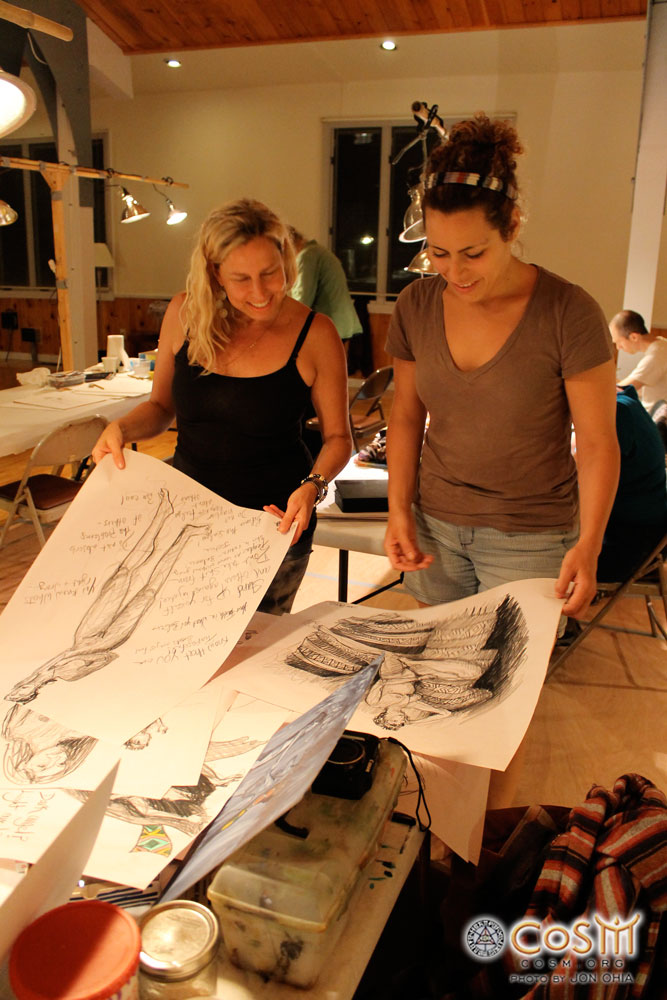 Michelle Poser discusses her Body and Soul sketches with a friend.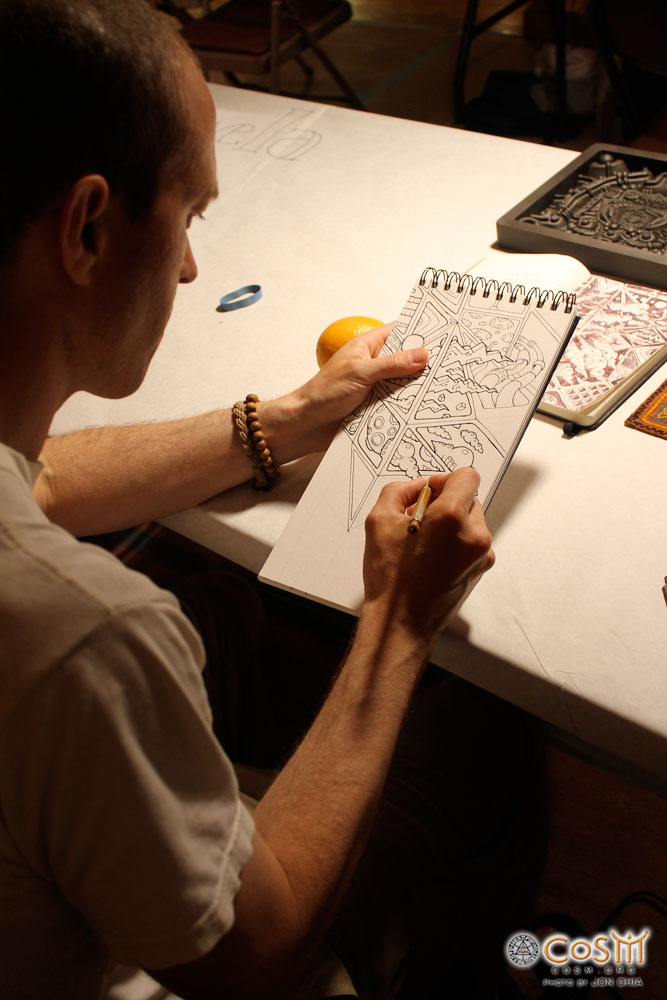 Visionary artist Ben Ridgeway creating a new sketch.