Carbon Based Lifeforms play the Chill Out dome of Ozora as A & A paint a new Being collab.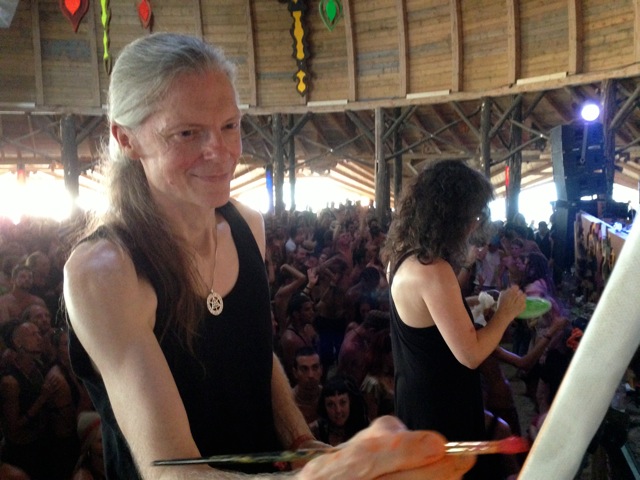 Painting to the music of Carbon Based Lifeforms.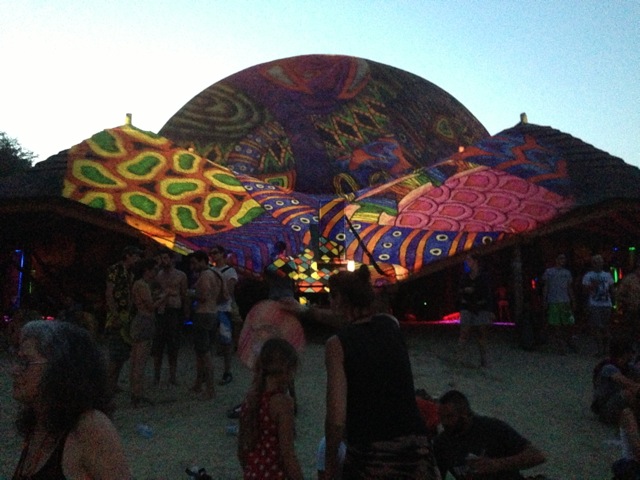 Ozora Chill out dome.
Main stage.
Thatched roof structures.
A green visitor.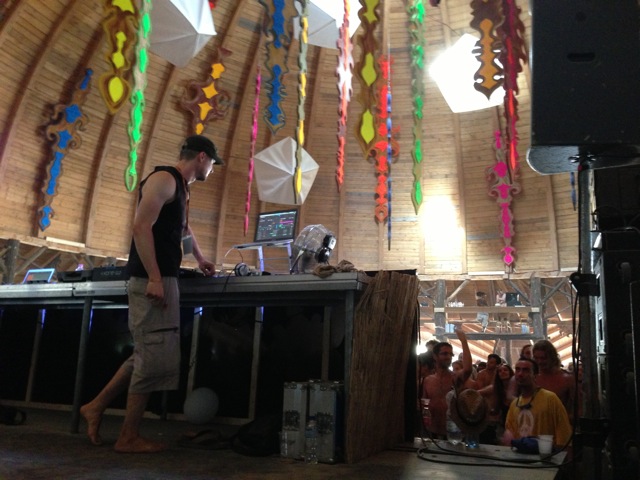 Bird of Prey plays Chill Out dome of Ozora.
Higher Stoning. Let's stack some rocks at CoSM!! This was way cool.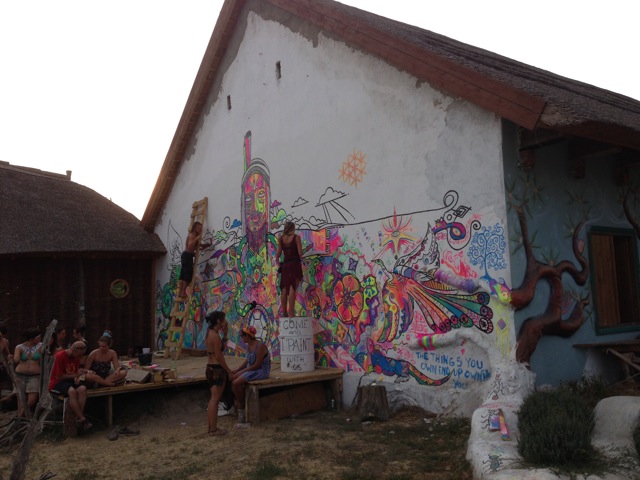 Art muraling outbreak.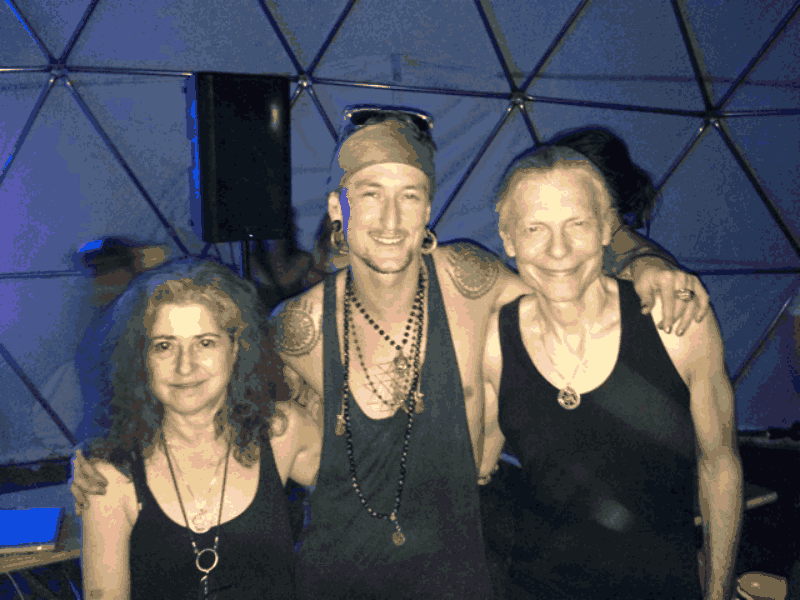 Joined by master visionary Luke Brown,  who had an extraordinary installation at Ozora.
Luke Brown with his painting in progress.
The structures came alive at night with projections.
A nearby Hungarian Church.