Perspectives on the Painting Intensive at CoSM
with Alex Grey, Allyson Grey and guest artists
This summer Sunday, July 28th through Saturday, August 3rd.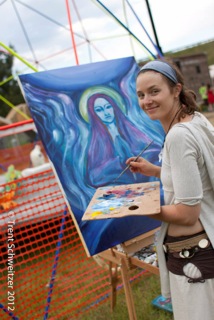 A message from Elizabeth Schumaker of Montana:
I am SO glad I took the leap and came all the way from Montana to take the Painting Intensive and stay at CoSM! It was beyond amazing and I learned so much... spending time with my favorite artists... and many new artist friends! Since the class, I have been exploring different media and my attention to detail has been improving. Seeds of inspiration planted at CoSM have kept me busy in my studio since the summer. The Painting Intensive has really helped me start the "business" side of being an artist. You both serve as an example that it IS possible to make art for a living and more than "just a hobby."
Allyson, your words of guidance encourage me that I can be both a mother and artist. I've been taking my son on art museum adventures which he loves. Integrating studio time into our daily life gives us both practice and time together to be creative.
Alex, your mastery is inspiring on all levels. I was nervous to meet you and Allyson, but you were both really down to earth, making me feel right at home. Such a treat to get to see you at work, hear about your spiritual journeys and get some technical help. To take my art to the next "professional"  level, I'd love to do an artists retreat at CoSM and plan on returning for the workshop next summer!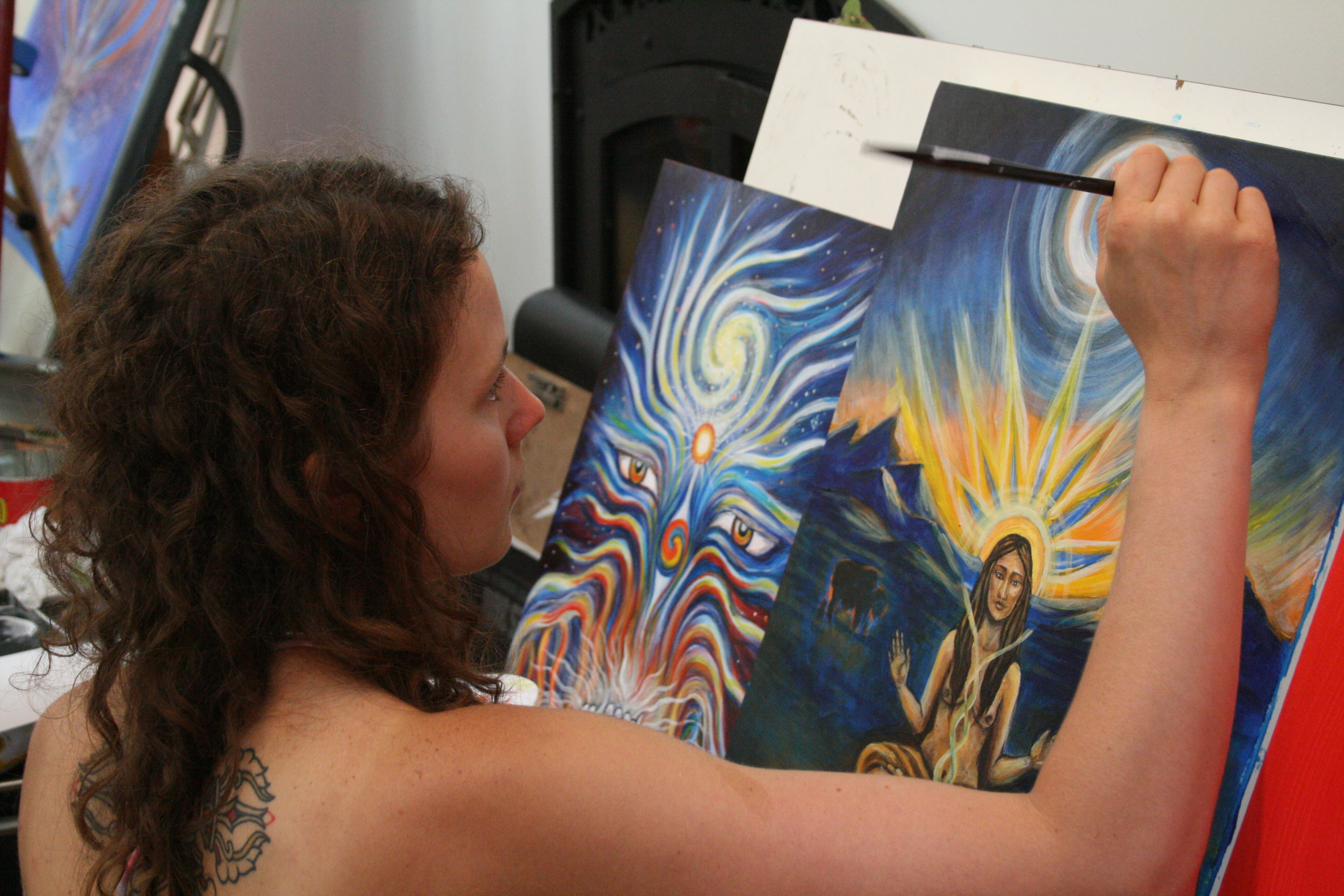 Elizabeth painting in Alex & Allyson's studio at the 2012 Visionary Painting Intensive at CoSM