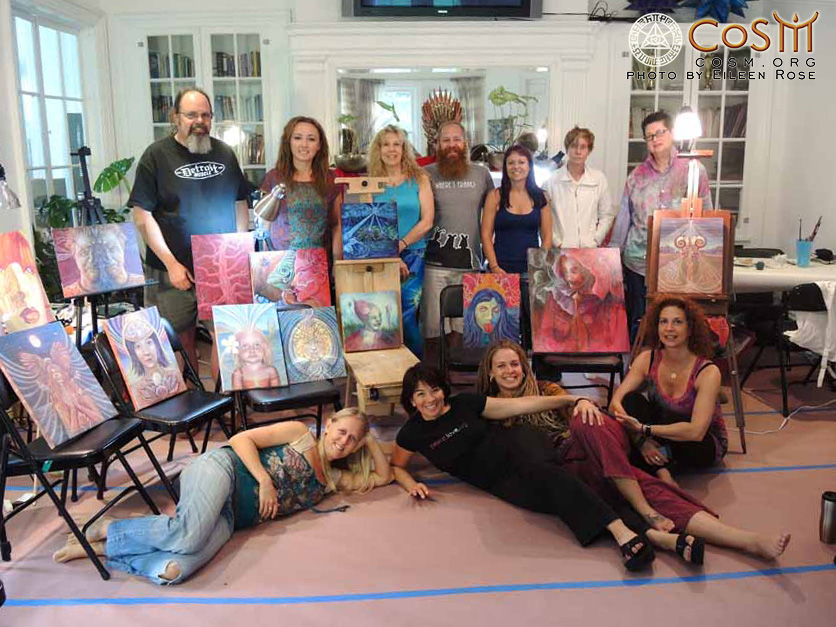 CoSM Board member and visionary icon, Amanda Sage, offered her "Painting with Light" intensive at CoSM in August.  In the parlor of Grey House, artists enjoyed three days of immersion into the ancient and venerable "Mischtechnik" (mixed technique), a painting style originating from the early Renaissance, revived in the 1950's by Amanda's teacher, renowned Austrian painter, Ernst Fuchs. Amanda teaches the "Painting with Light" workshop throughout the U.S., at the Visionary Academy in Vienna, Austria and in Torri Superiore, Italy. Look for Amanda's five-day Mischtechnik workshop at CoSM coming up this summer.  
http://amandasage.com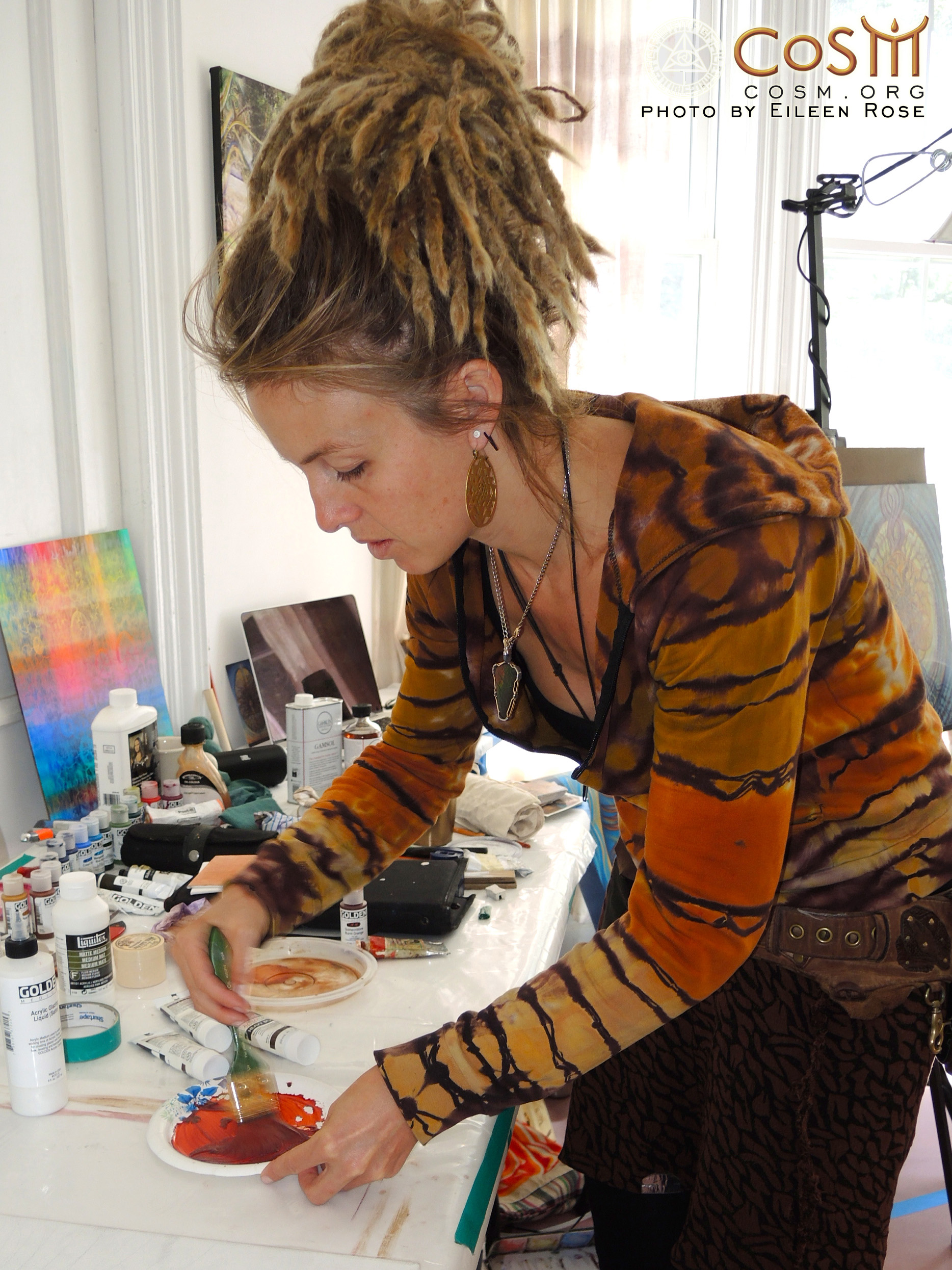 Amanda demonstrates how to make a paint glaze.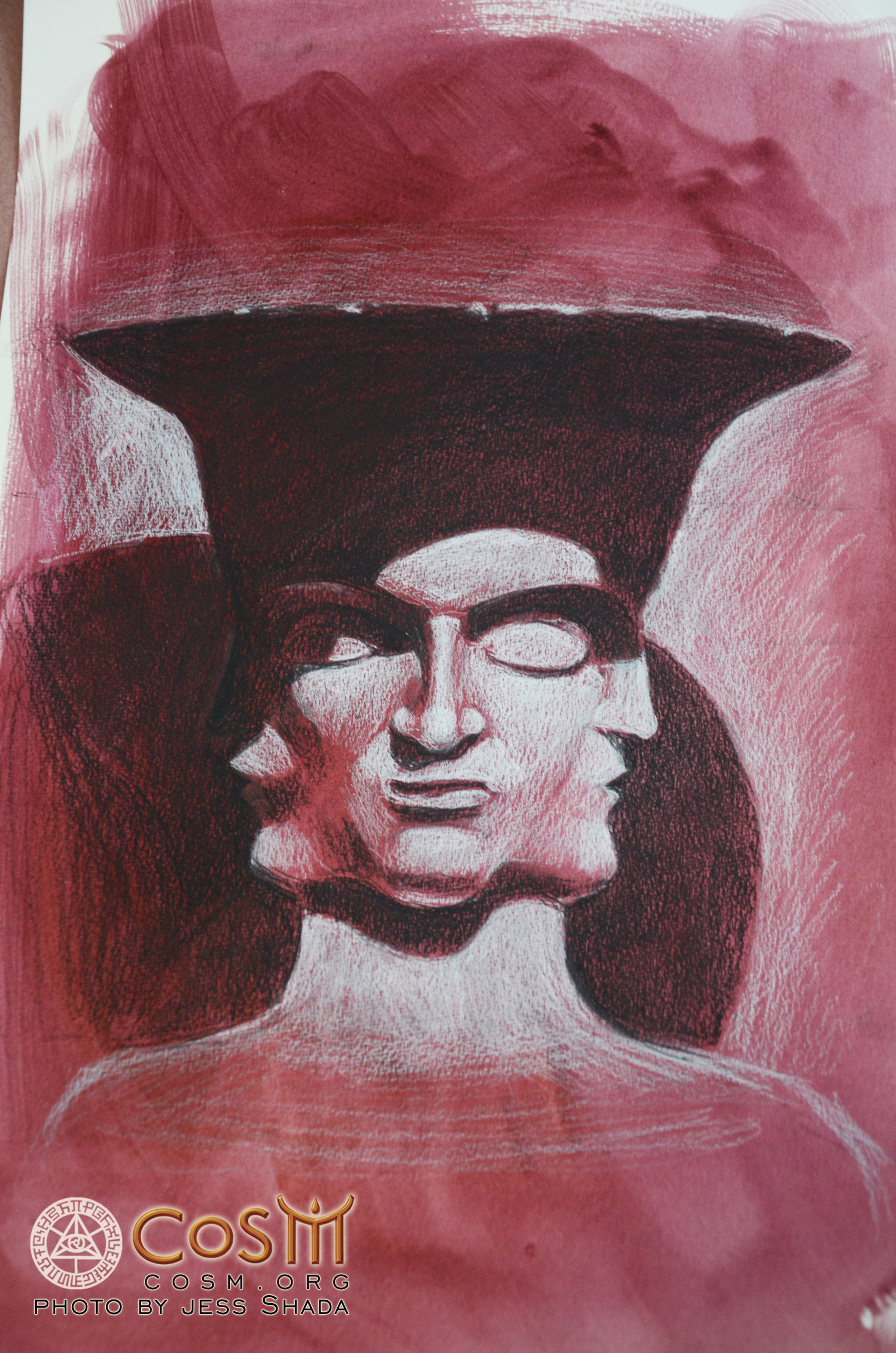 A sketch of a CoSM sconce, colored red with wine by a class member.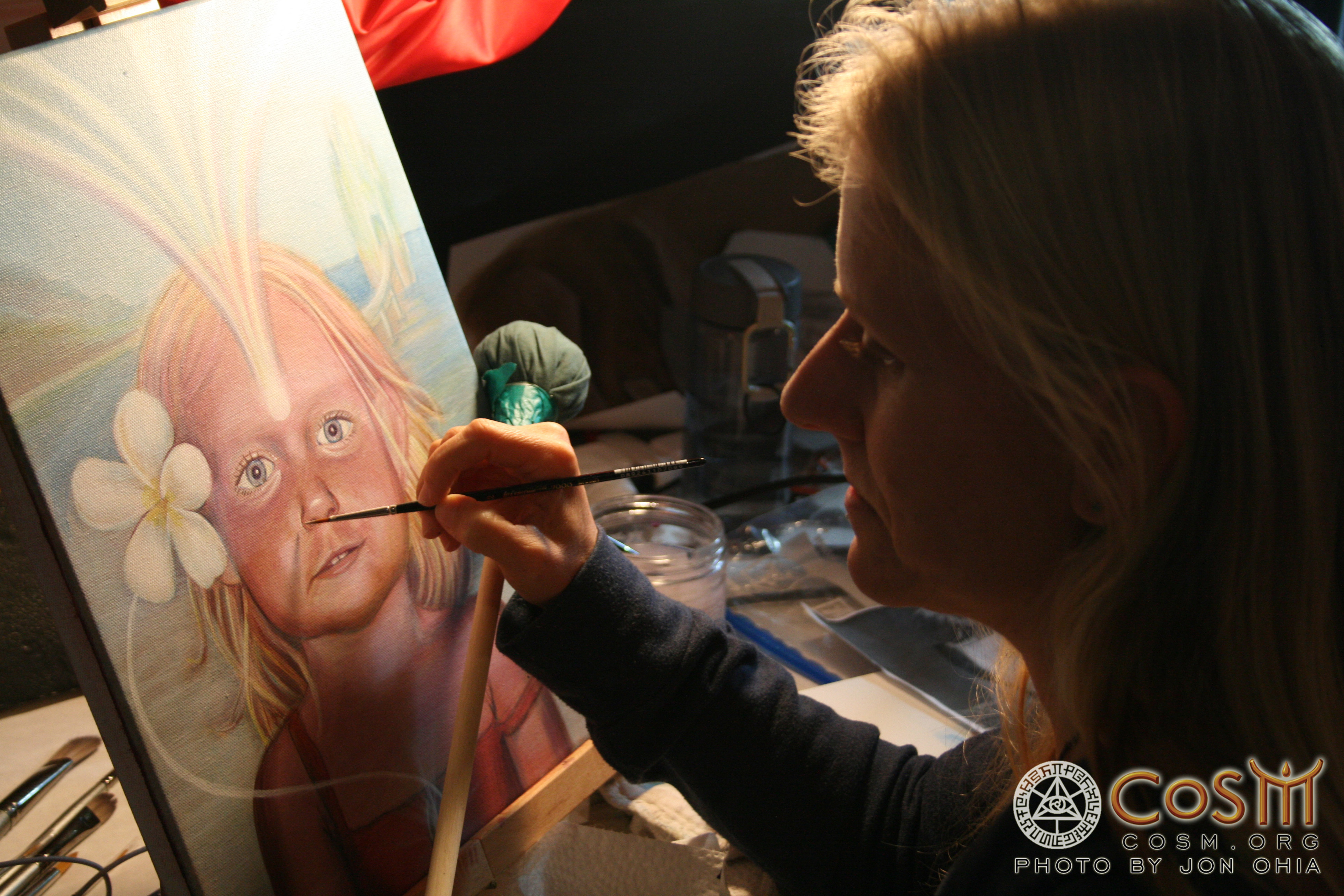 Kristy Gaza painting a portrait of her daughter utilizing the Mische technique.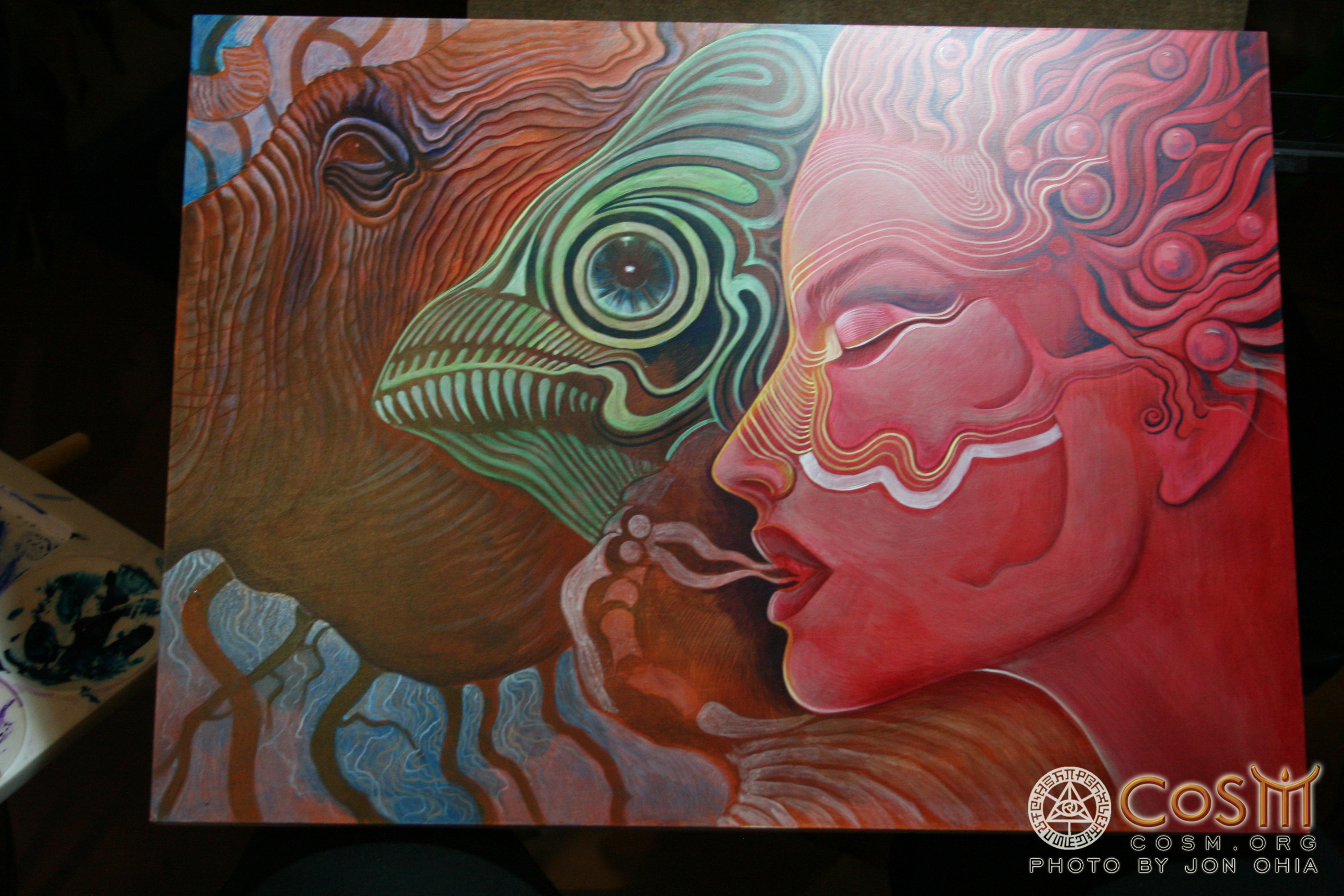 An imaginative work by Fatima Azimova.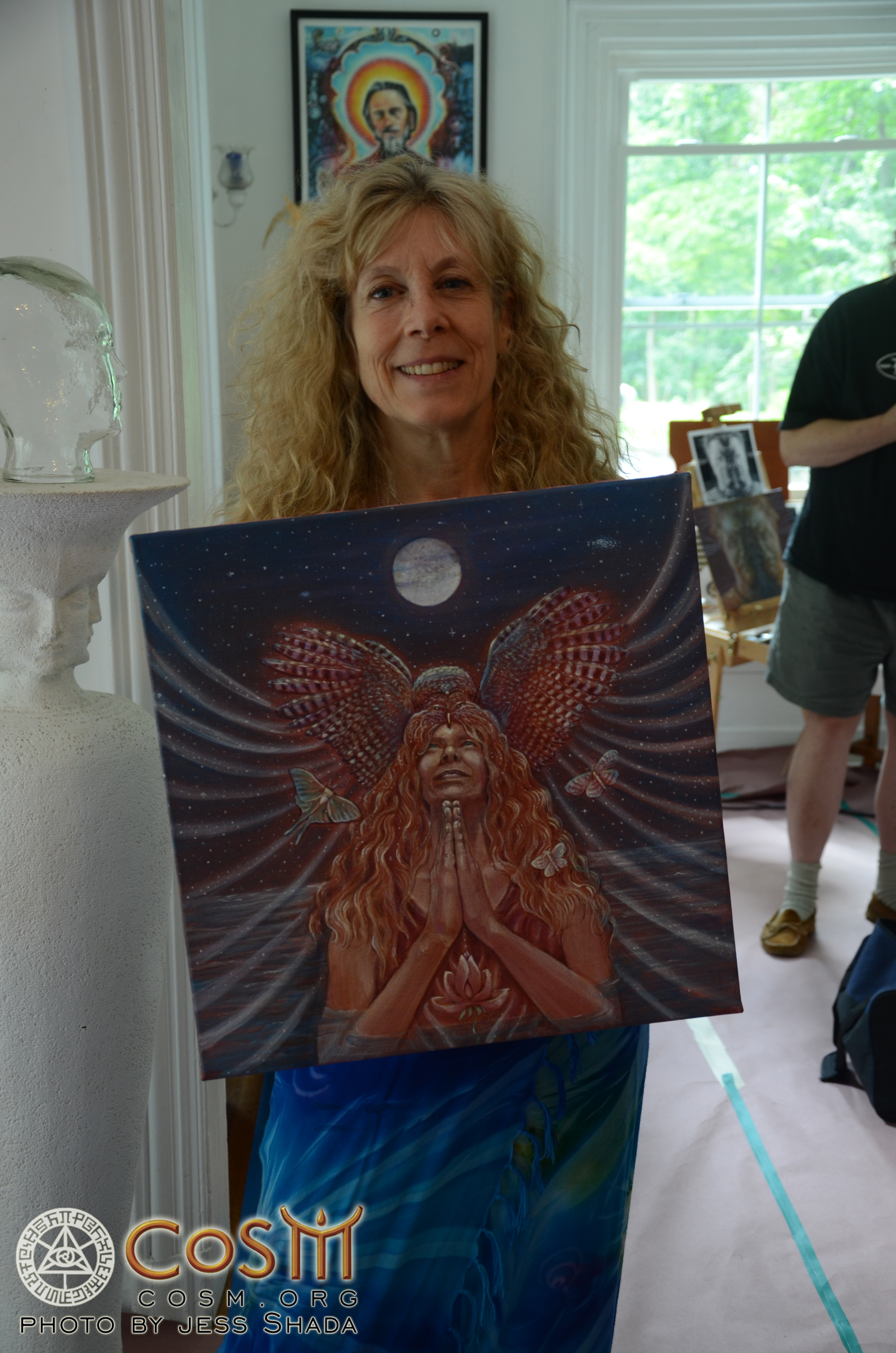 CoSM Board member, Eileen "Rosie" Rose poses with her self portrait.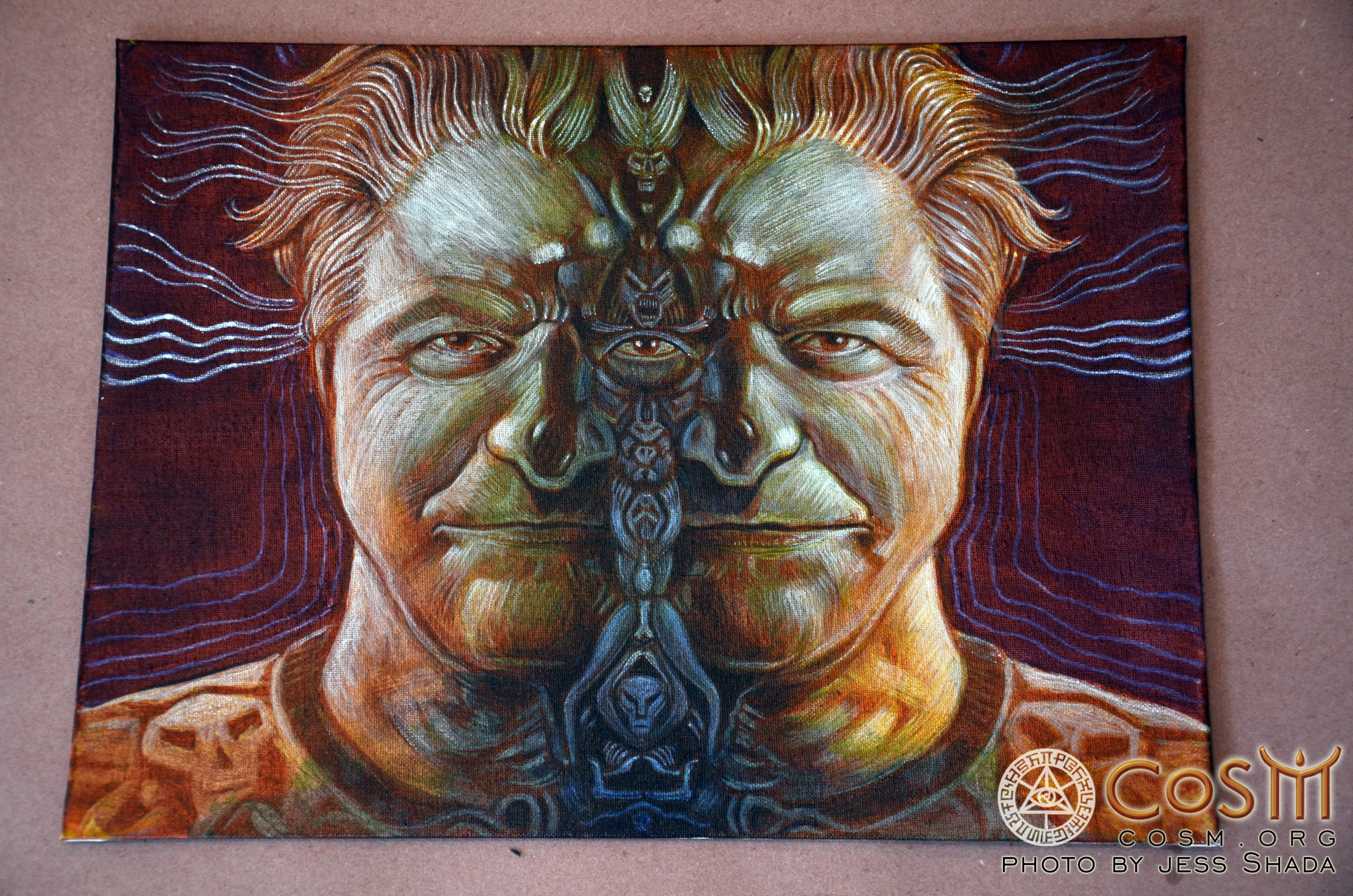 Original painting by graphic artist, Rick Jacobi.