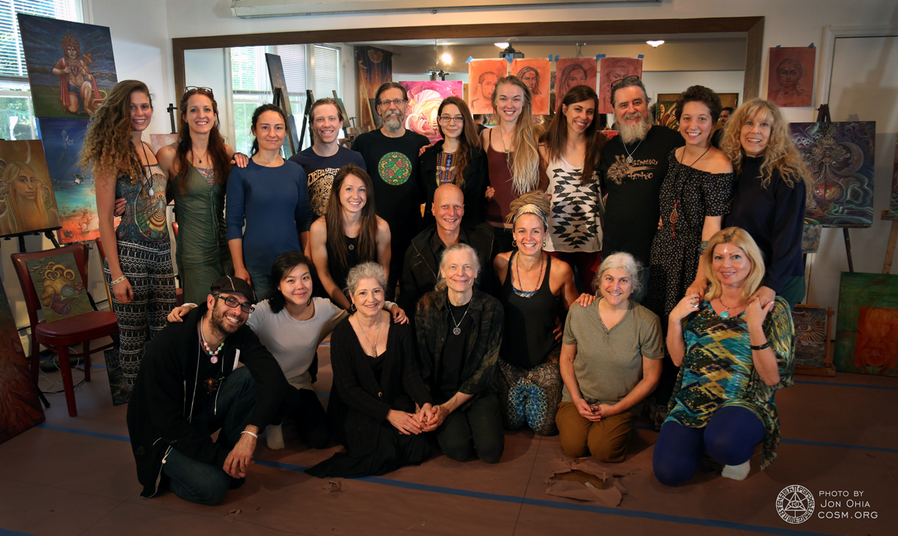 Painting with Light alongside visionary maestro Amanda Sage is an opportunity to dive deep into the realms of a traditional Mischtechnik painting method. An old renaissance style of art making, Amanda first discovered the process from mentor and visionary godfather Ernst Fuchs and has carried the torch, dedicating time to teach students who want to take their art to the next level. With her guidance, a gr0up of proactive and talented artists spent 7 days at the CoSM sanctuary.
Mischtechnik directly translates to 'Mixed Technique.' Throughout the week, various uses and examples of materials through presentations and hands on experience provided a space to explore. Using a variety of approaches and basic concepts of the traditional method, each artist created unique forms of expression.
As the week progressed, the conduits of creative expression attained a blissful timeless state of connection. The group became like family as they explored other perspectives and indulged in new artistic environments. Thank you to Amanda Sage for illuminating the path, painting with strokes of light!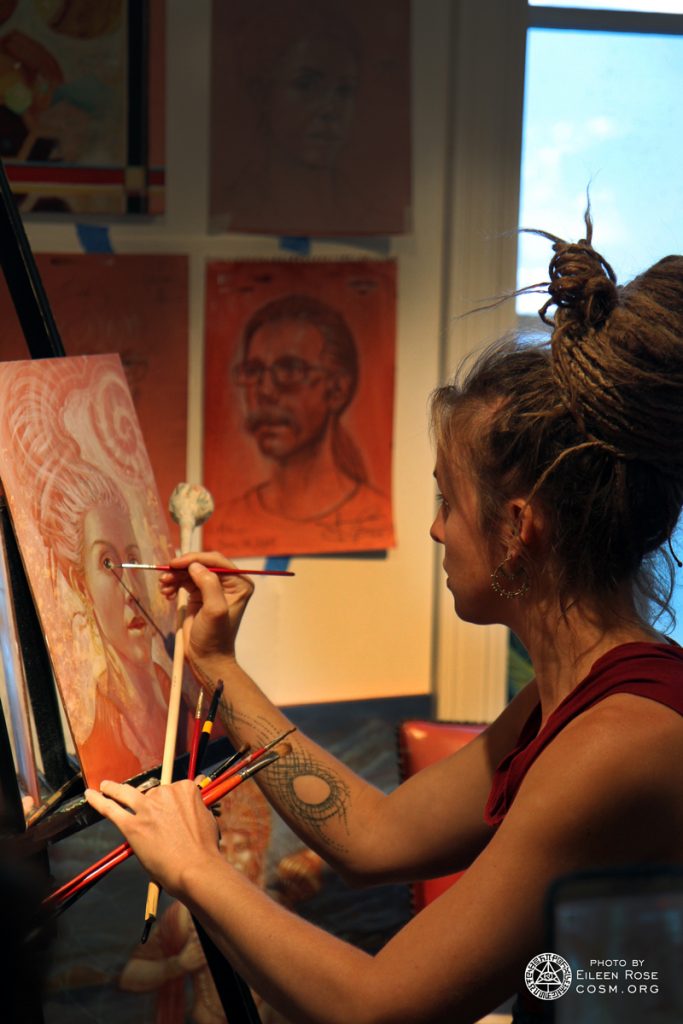 Amanda Sage spending time to demonstrate self-portraiture.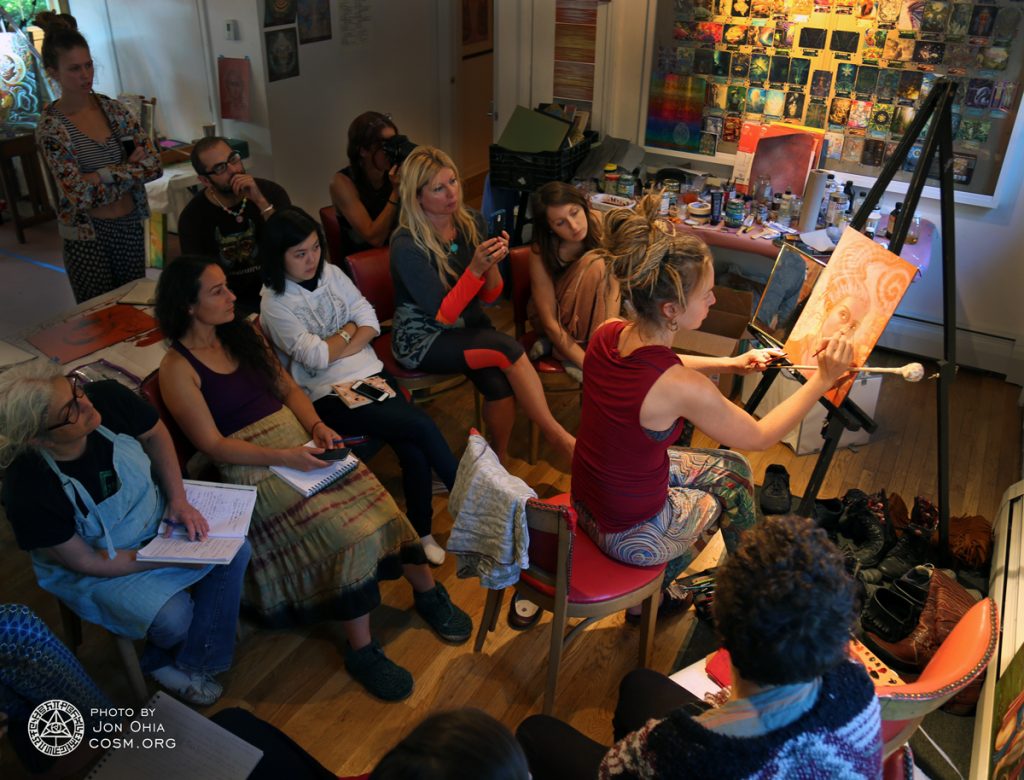 Undivided attention on Amanda during group demonstrations.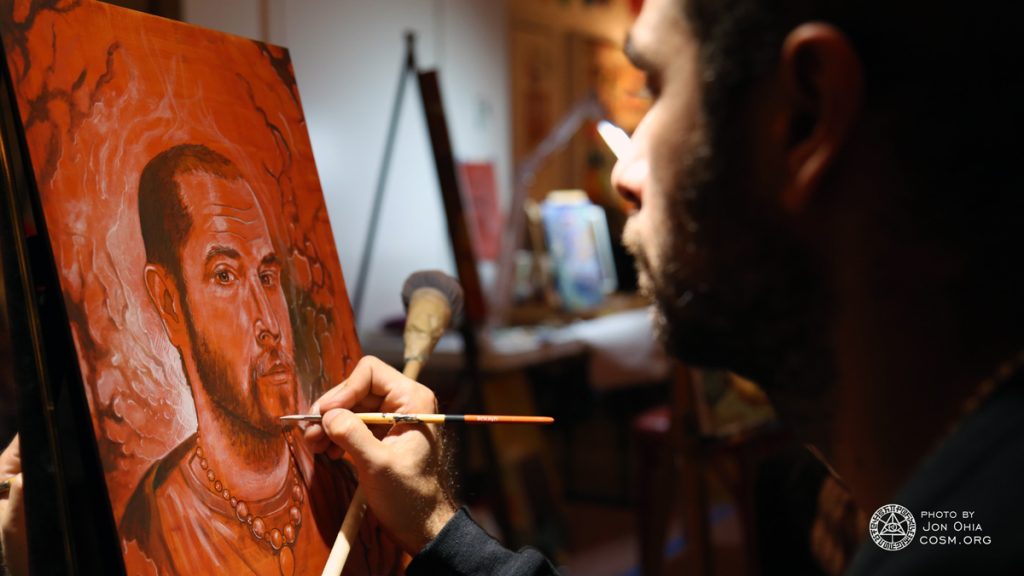 Artist, Seth Leibowits, during the earlier stages of his self-portrait.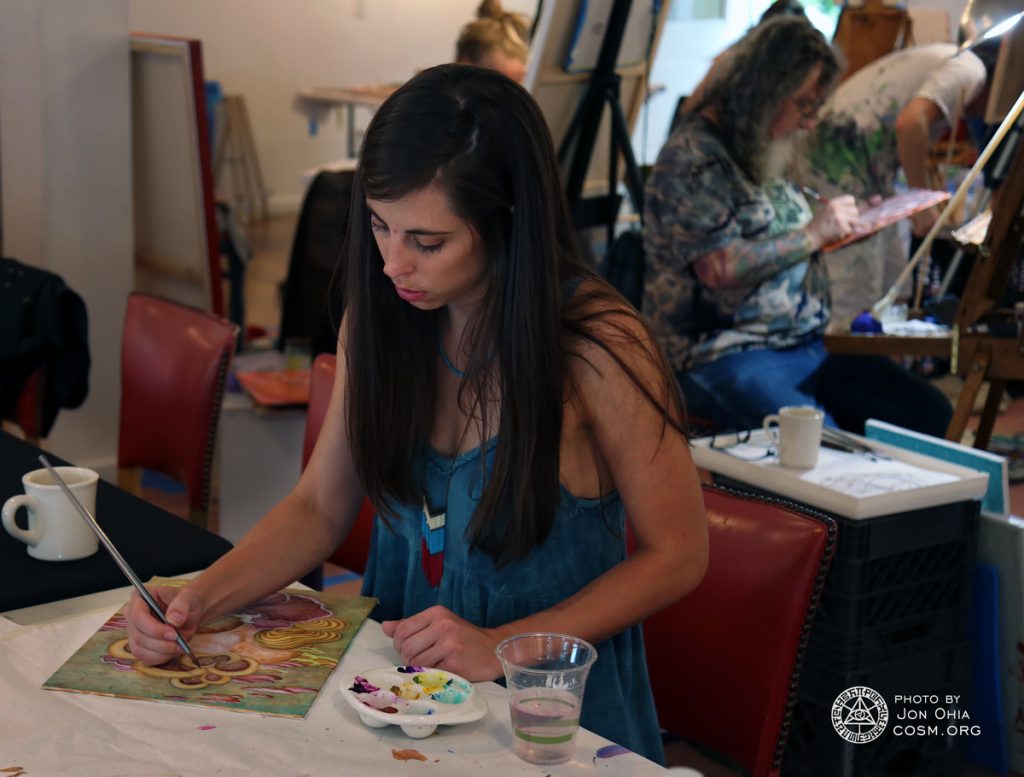 Deep in meditation as Sweet Melis adds embellishments to her lovely painting.
Save