Spring blossomed as visionary icon, Amanda Sage, visited the CoSM grounds to teach her renowned Painting with Light workshop. Artists of all levels of experience opened to new understandings of drawing and painting. Four days of meditation brought participants to the essence of connection between imagination and manifestation.
Amanda's teachings focus on the Mischtechnik, a style utilized by the Old Masters of Europe. Participants were guided through a step-by-step process to achieve a special luminosity characterized by renaissance and fantastic realist paintings. A balance between class demonstrations, personal instruction, and studio time allowed for the artists' to dive into their creative spirit.
A full cycle of discovery reverberated awakenings within the whole group. They walked away with a new set of visionary tools, and a greater appreciation for light. Thank you to
Amanda Sage
, and guest artist Eileen Rose for your dedication to the visionary community.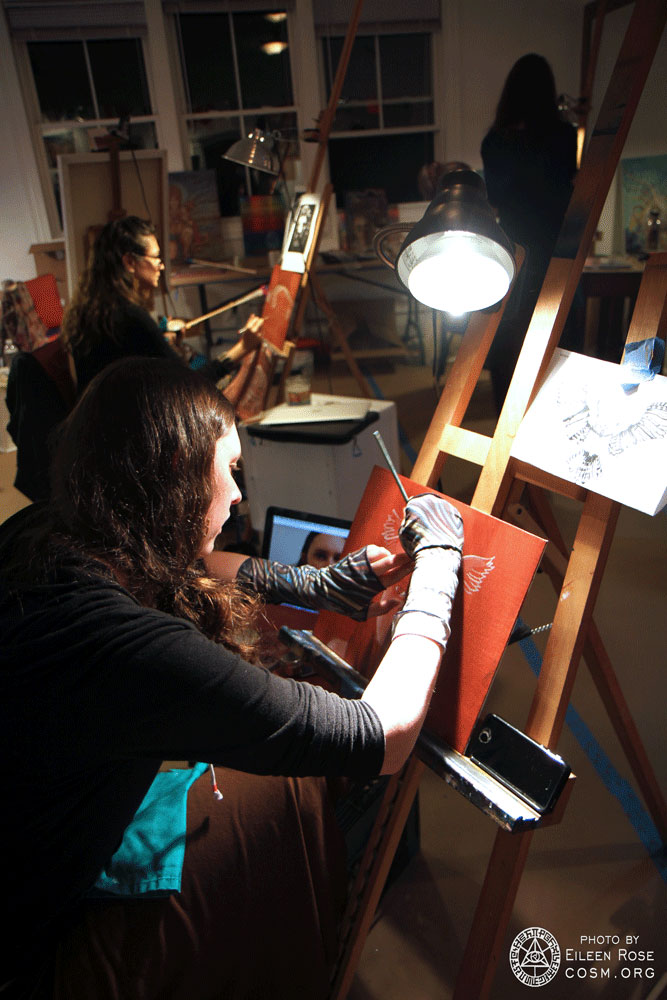 Late night studio sessions set the space for great creations.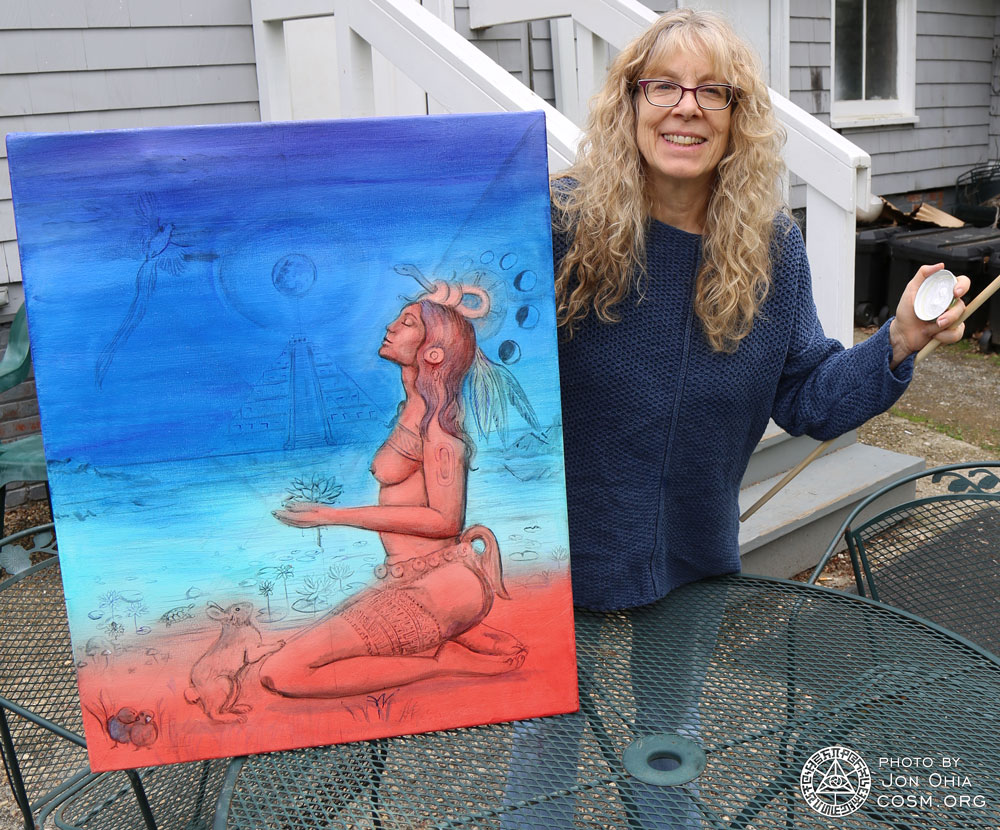 Guest Artist, Eileen Rose, sharing her work in progress.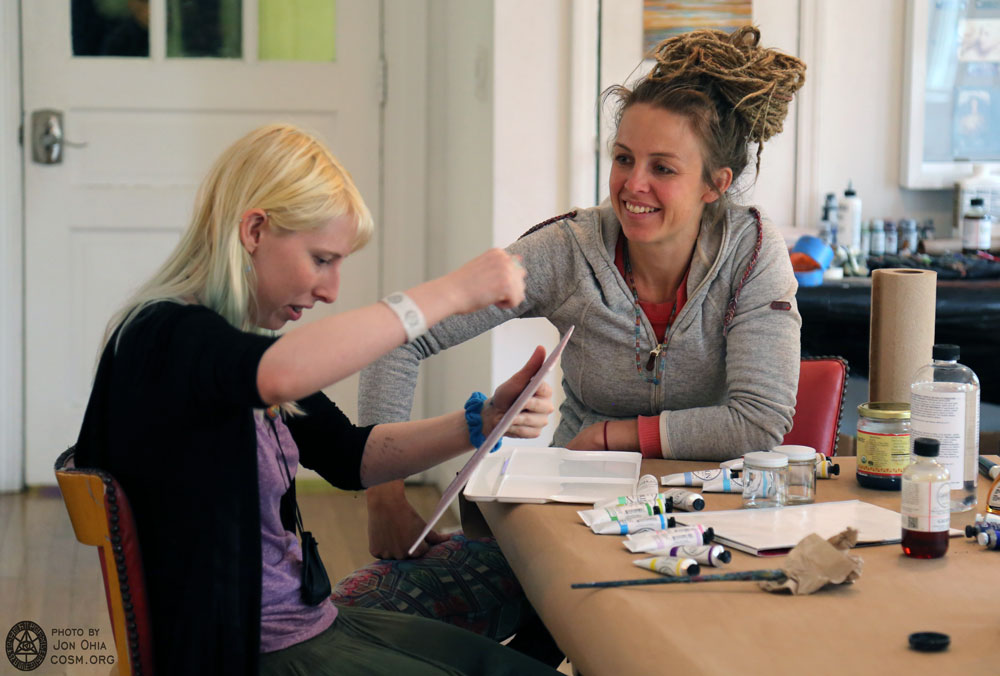 Amanda assists an artist during their creative process.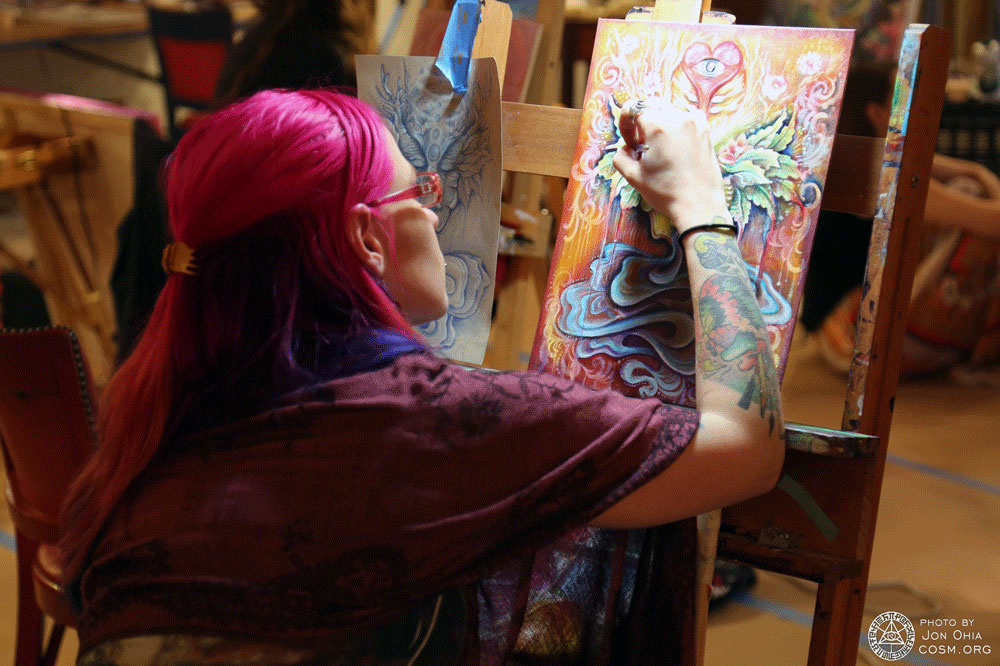 Lauren Toohey painting with colorful glazes.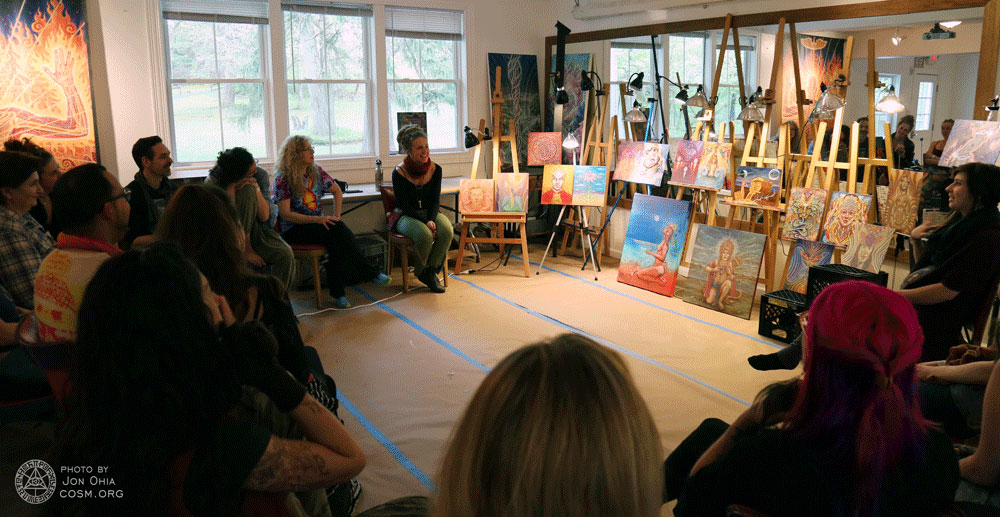 Participants display their pieces together for a final group critique.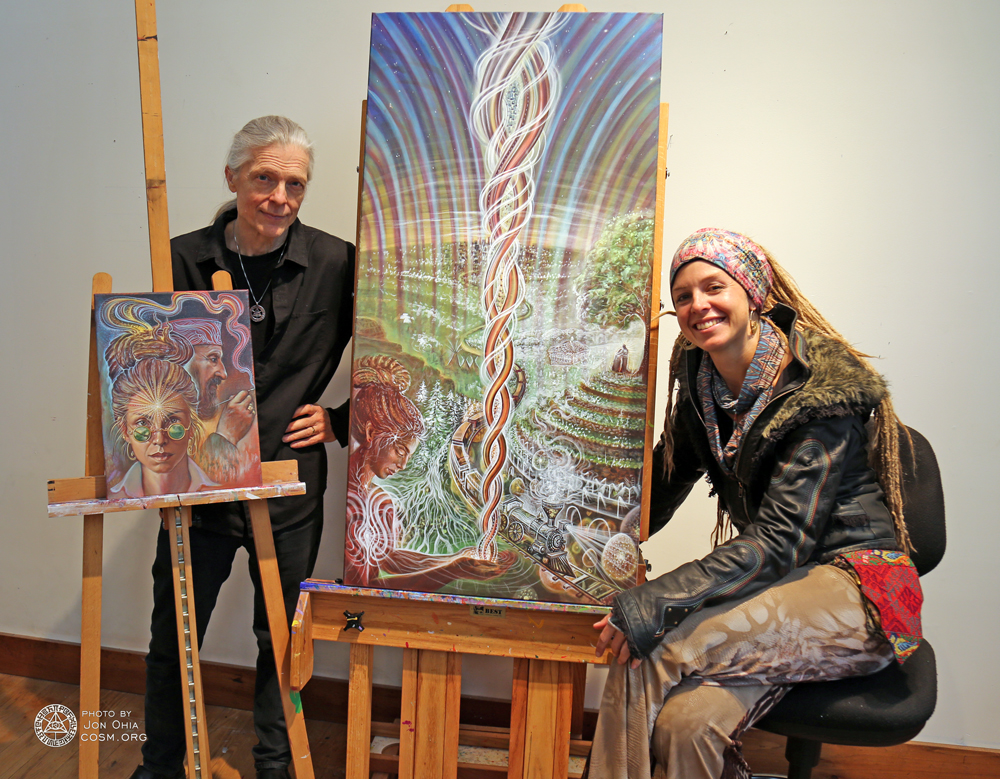 Alex Grey posing with Amanda and her work.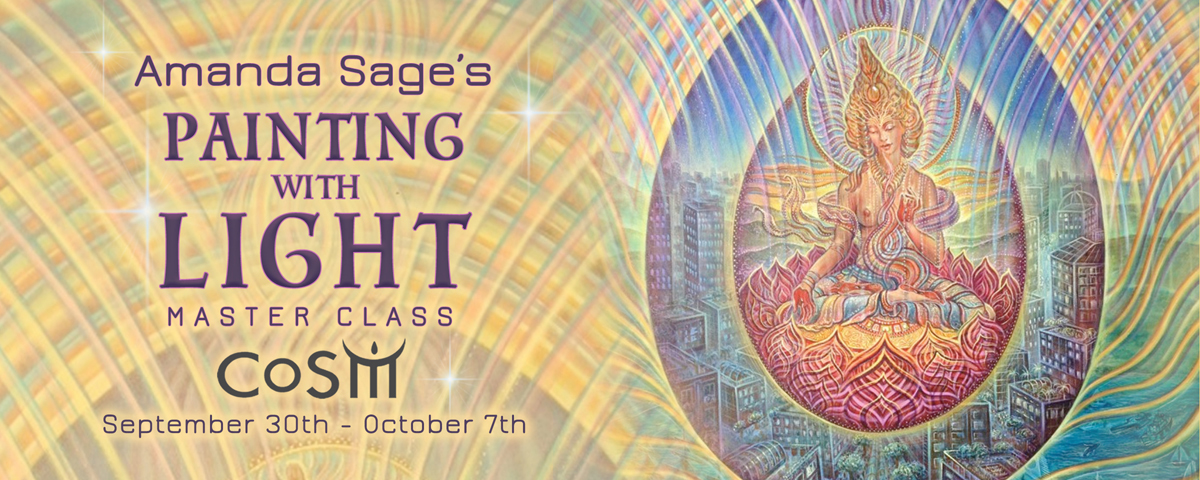 Take part in the the next Painting with Light session at CoSM,
September 30th – October 7th
. Experienced artists only. This master class will build deeper on your understanding of painting, giving you the opportunity to take your skills to the next level.
Click here
for details and registration.