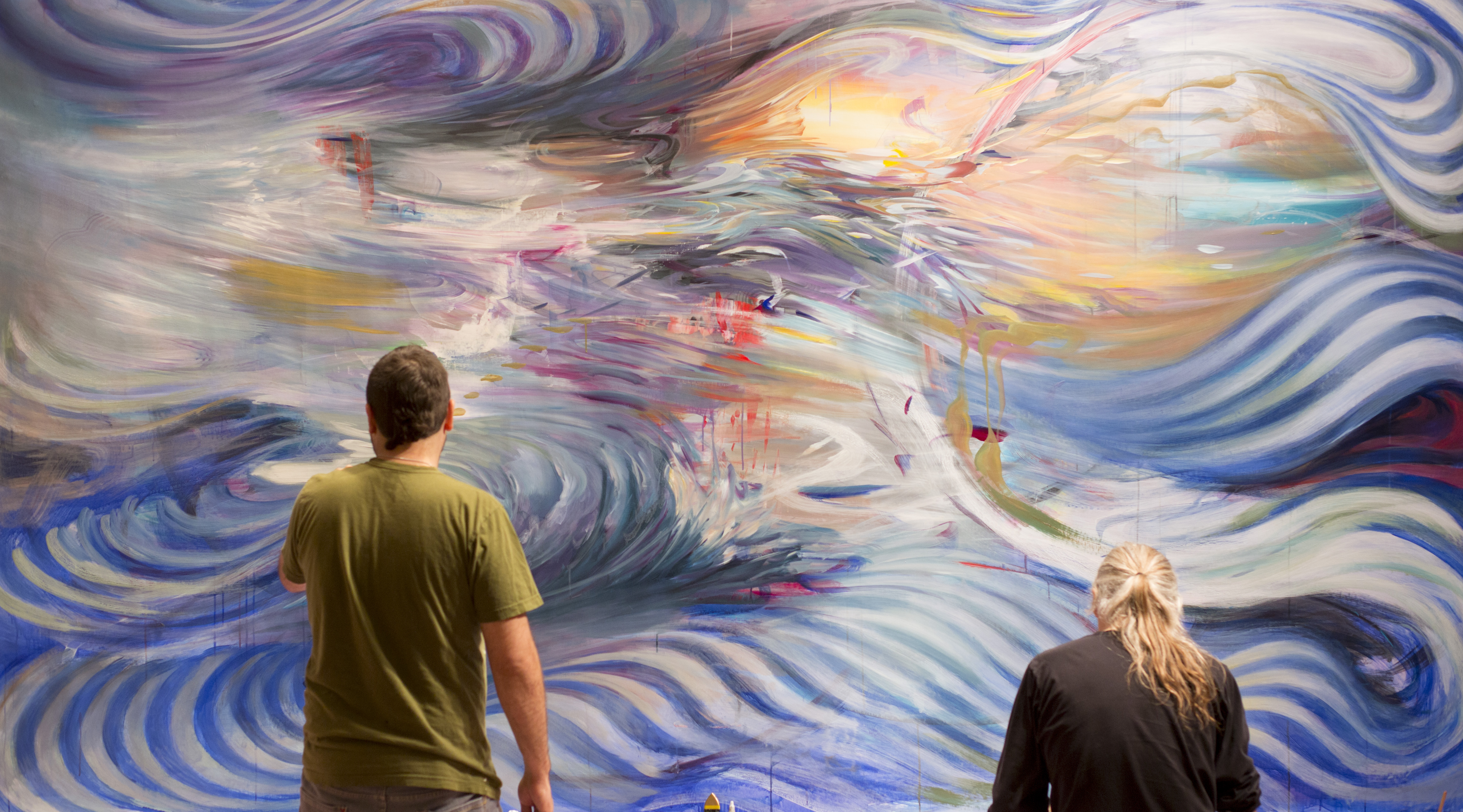 Mars-1 and Alex Grey channeling "Psychic Weather/Transparent Eyeball."
June 2013 -- Sequestered for two weeks in the CoSM Studio, artists Alex Grey and Mars 1 collaborated on a giant painting. This is the third collaboration between these two artists, the first starting on Bicycle Day 2012 in San Francisco. Alex considers the three individual works to comprise a gigantic triptych. Collected by Brian Chambers of Grass Valley, California, the mural-sized central panel, entitled "Psychic Weather/Transparent Eyeball" is the result of two weeks of labor intensive, side by side painting by the artists together. Film maker, Colin Day, captured the collaboration on film with the help of a Go-Pro camera deemed the "third eye cam," offering an artist eye's view of the painting in action. Thanks to Colin for providing the photos below.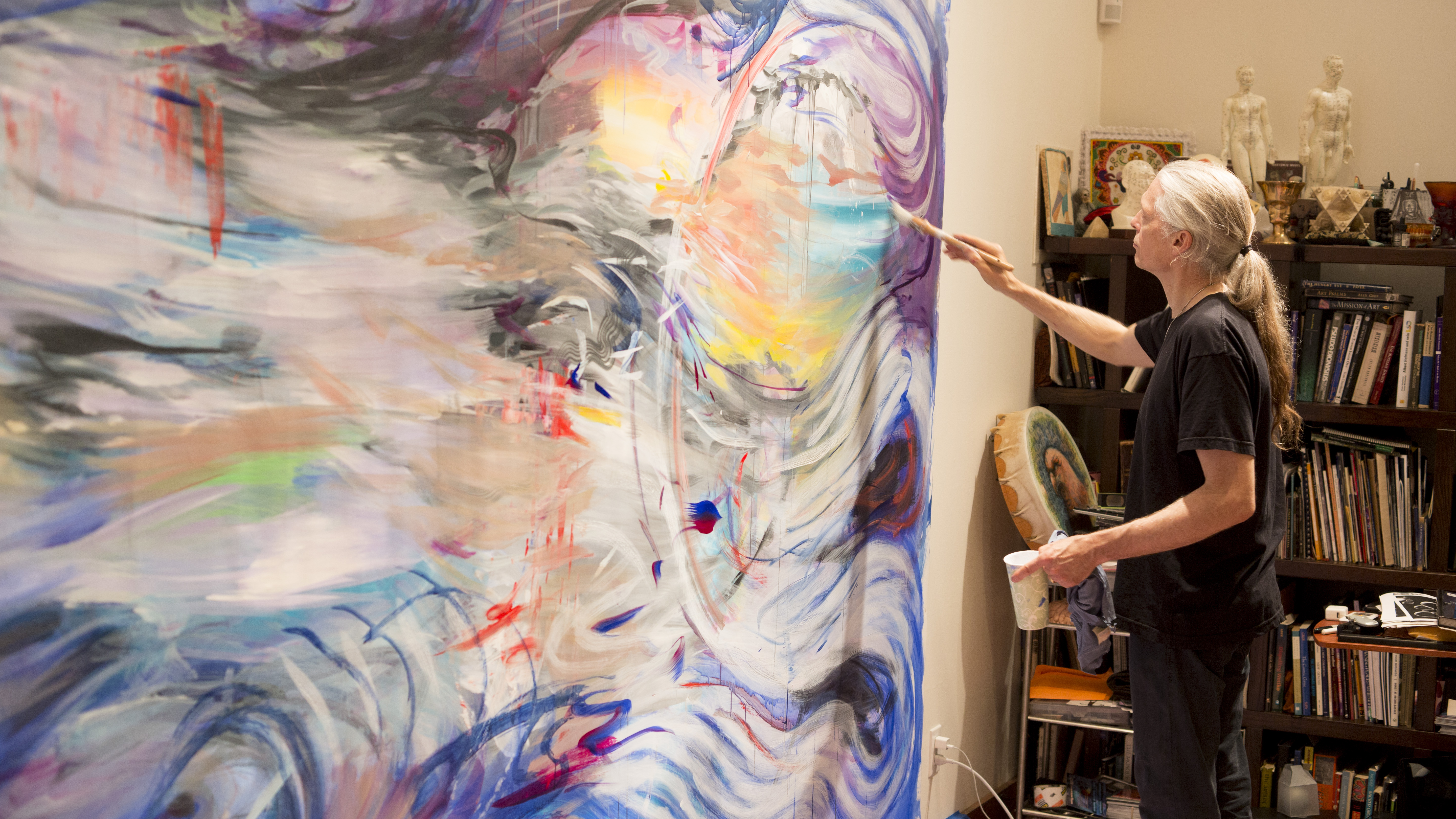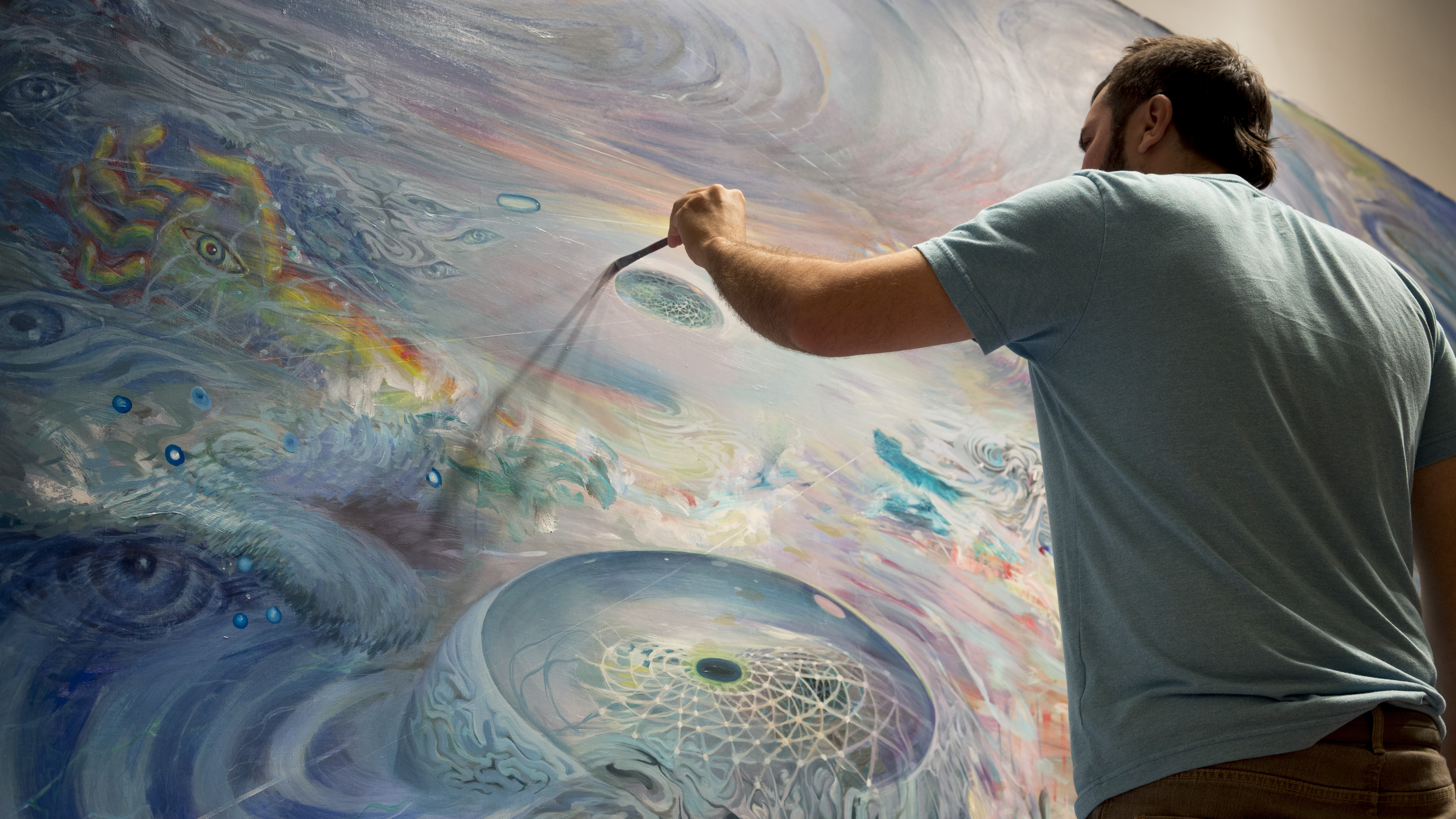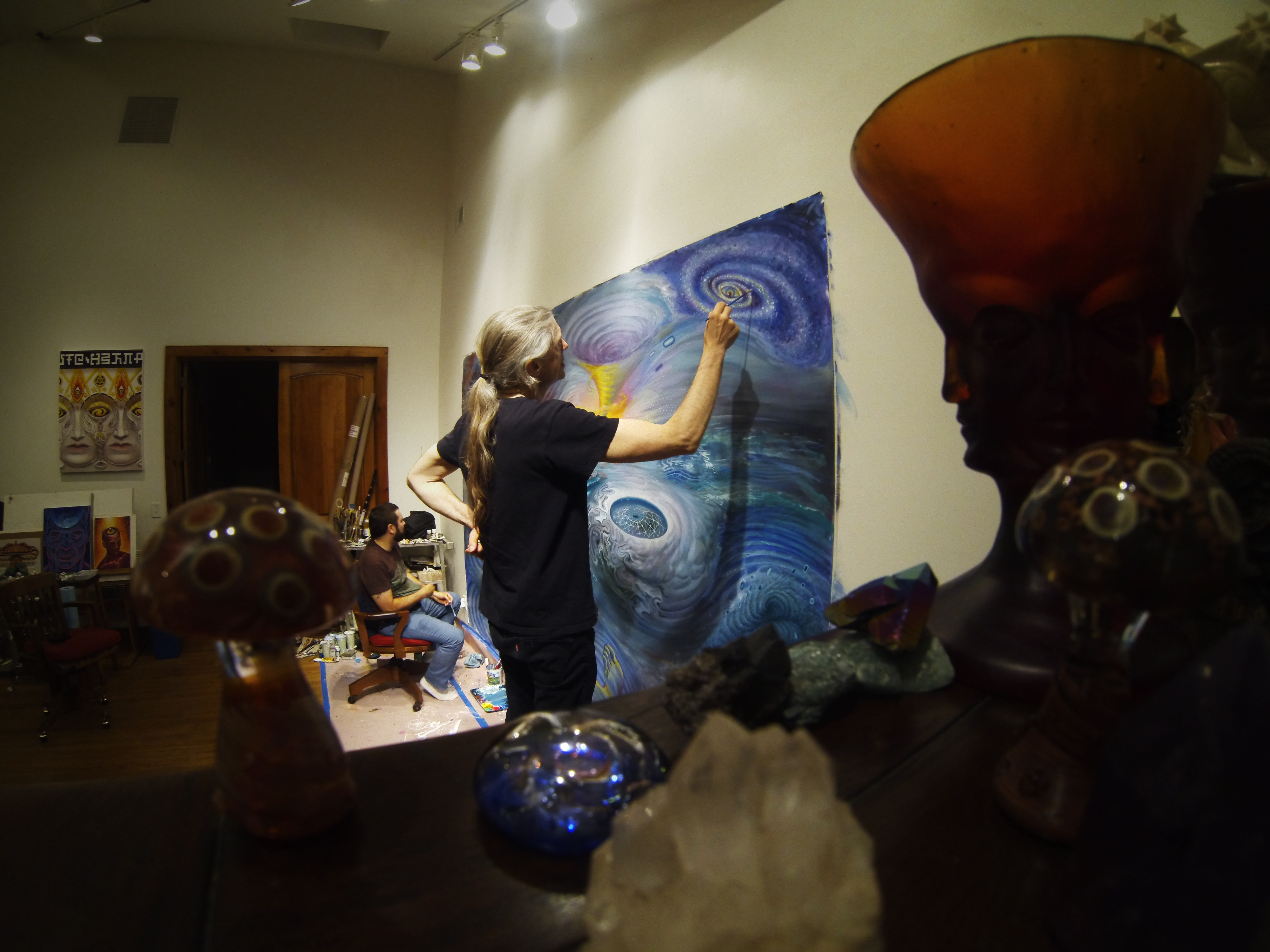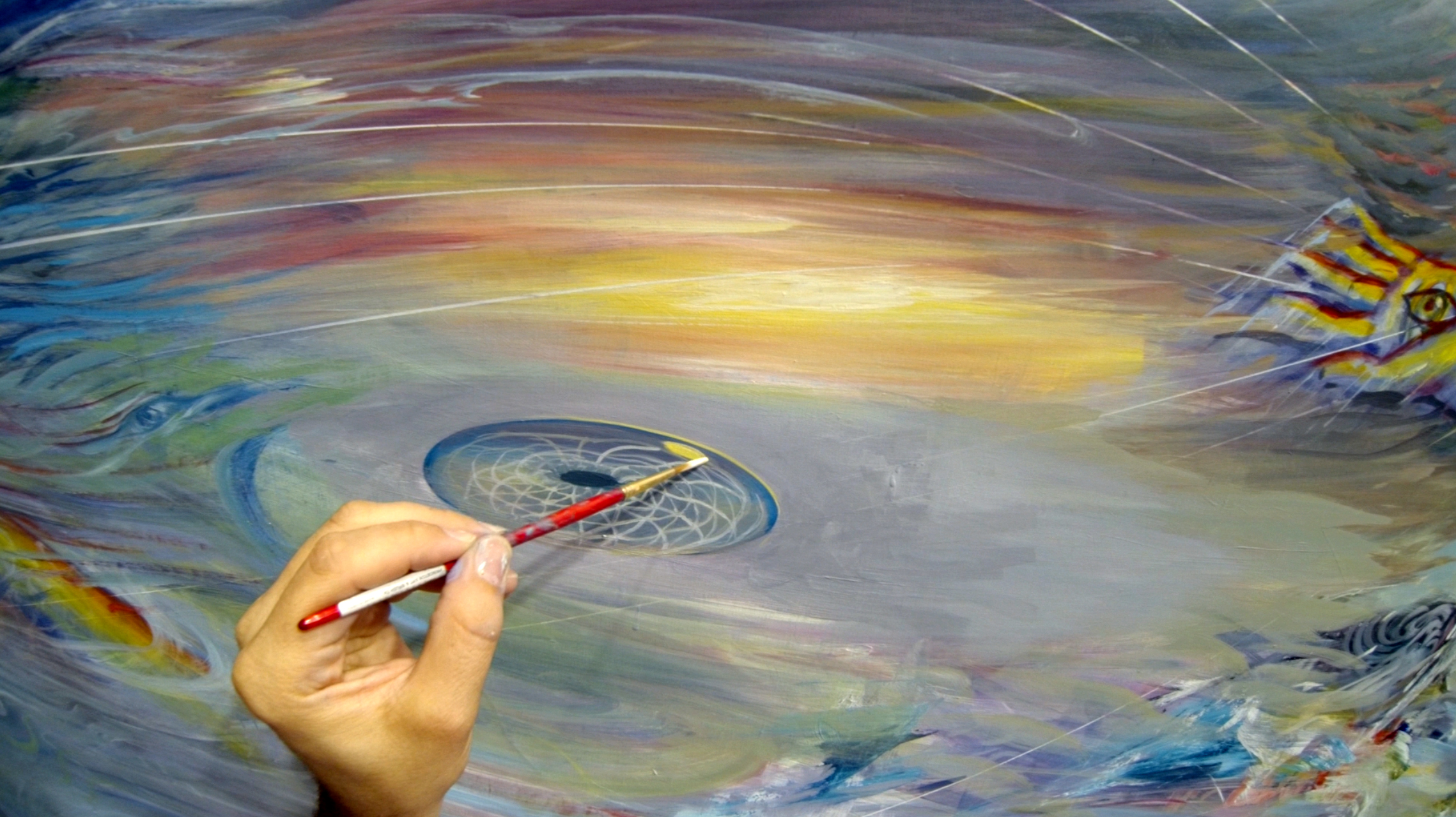 Mars-1 vision.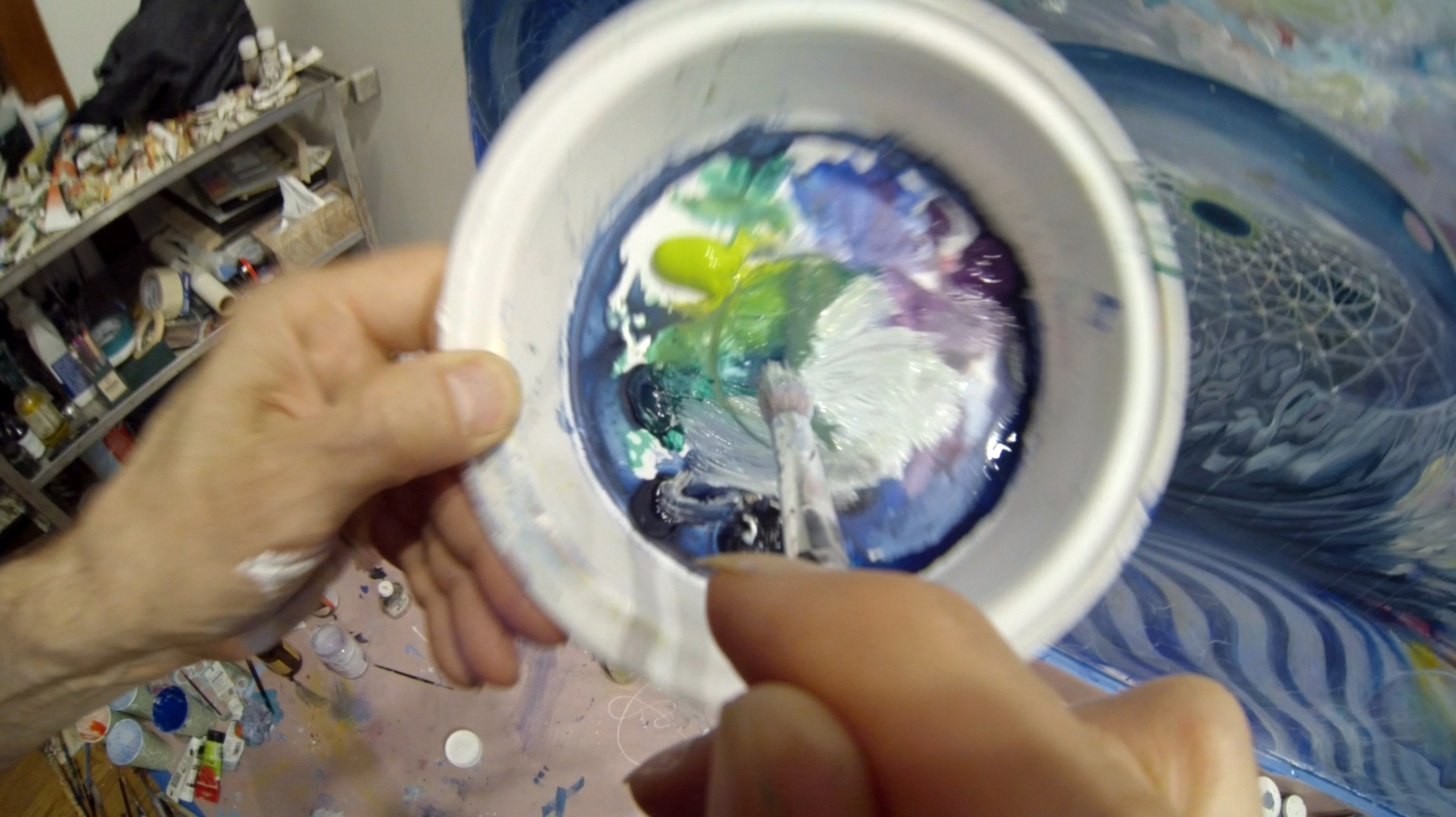 Mixing paint from Alex's perspective.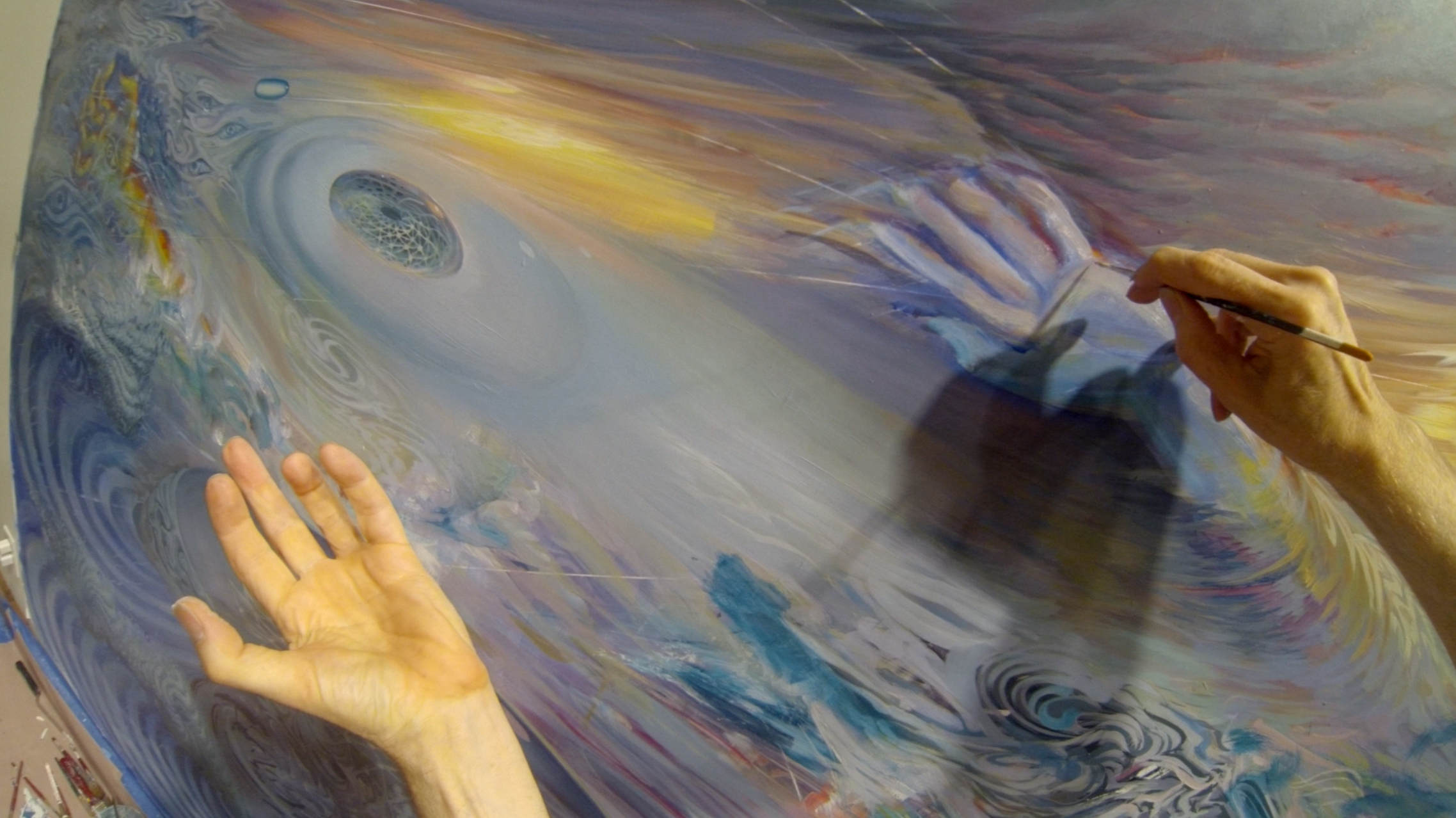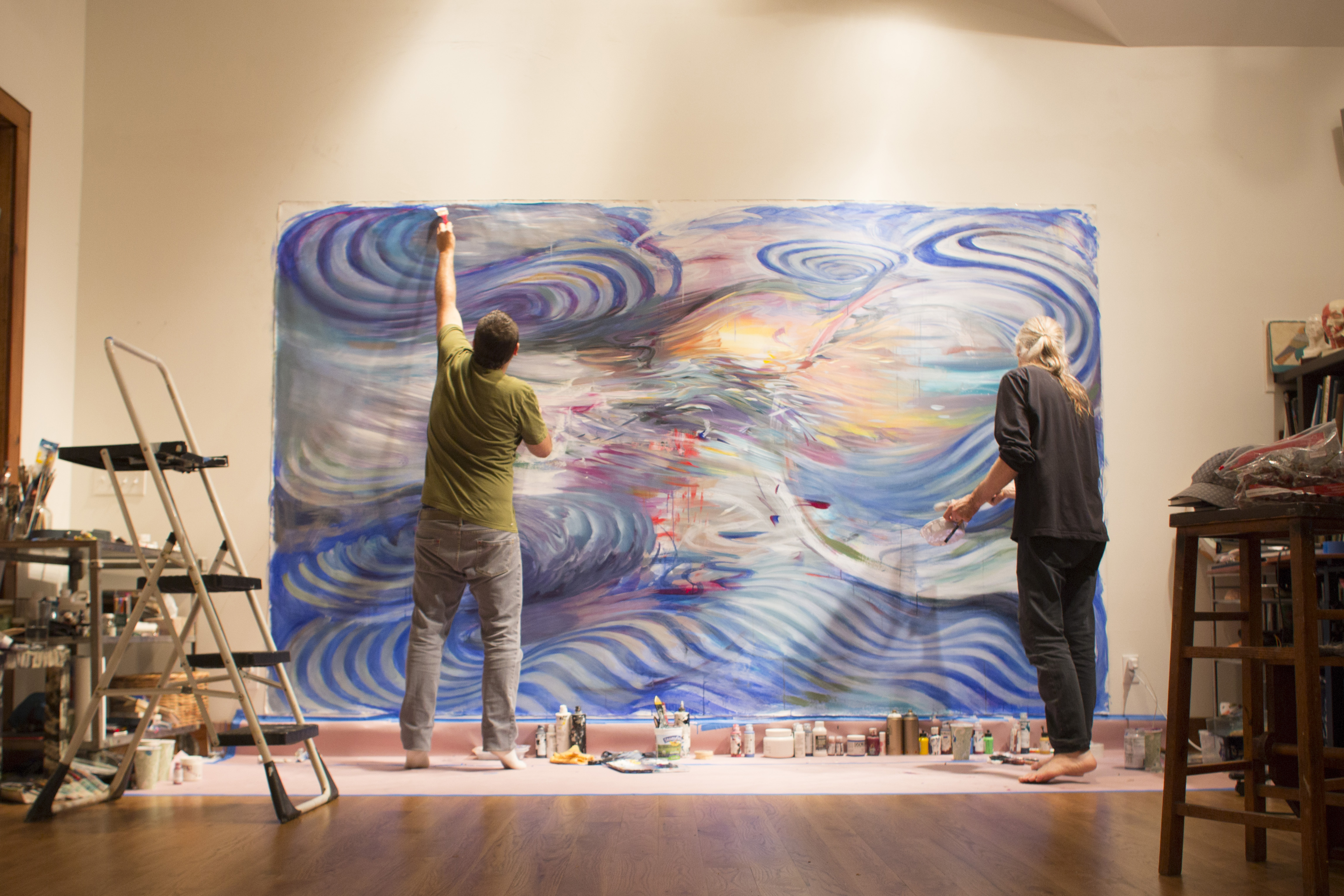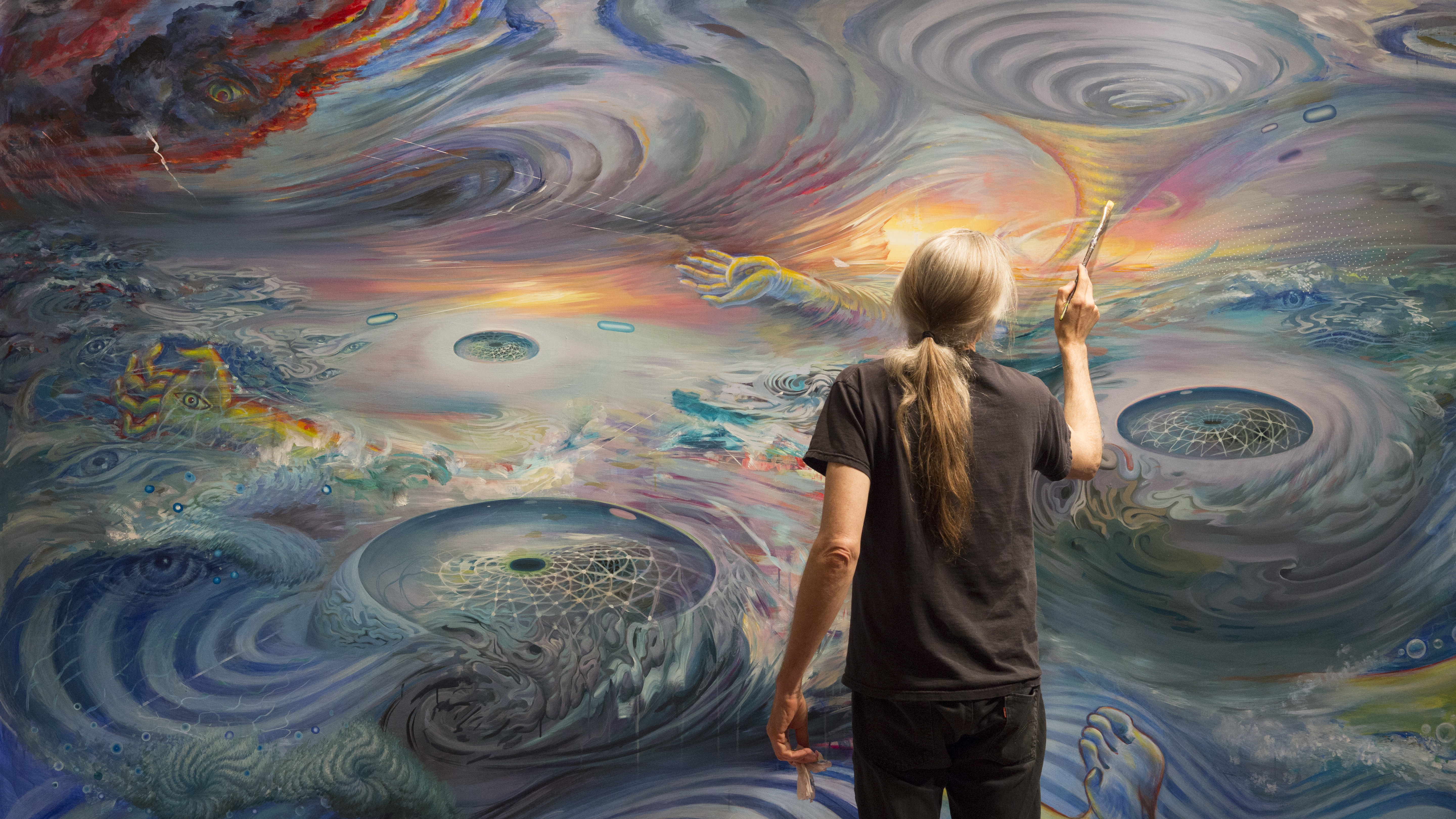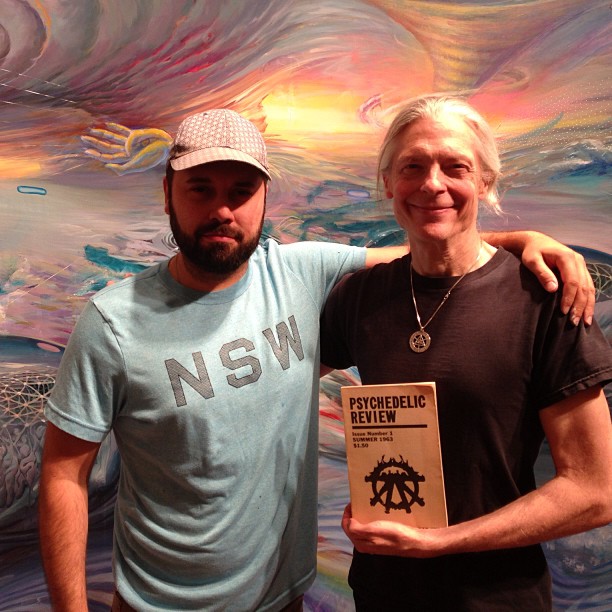 Mars-1 with Alex Grey and the Psychedelic Review.