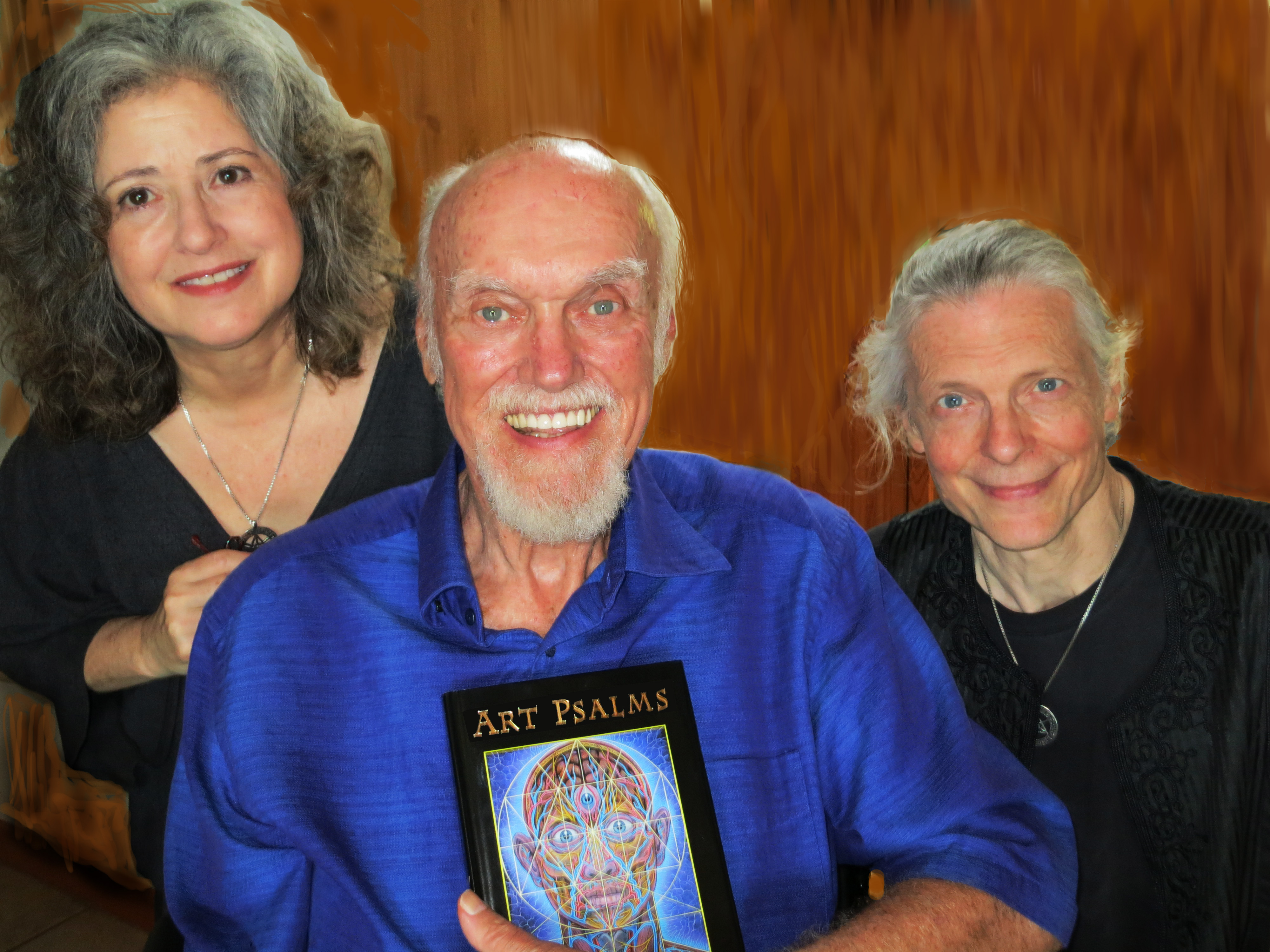 This past August 2012, Alex and Allyson flew out to Maui to do an event at the Makawao Union Church and to visit Ram Dass while they were there.
The evening consisted of an Art Psalms recitation by Alex, a slide talk on Art and Spirit, live art demonstrations by the artists, an exhibition of selected prints from the Sacred Mirrors series, and a meet and greet/signing with Alex and Allyson, all accompanied by ambient live and electronic music. It was a sold out event and they had wonderful time meeting with the community.
After the event Alex and Allyson got to visit world renowned author and spiritual teacher, Ram Dass. In a meditation at age 20, Allyson was opened to her interconnectedness with the universe after being inspired by reading Ram Dass' book, Remember, Be Here Now. It was her spiritual awakening that led toward a life of contemplation and devotion to spirit. Because of that, Allyson has always considered Ram Dass to be her first guru and often pictures his face during daily meditation. Ram Dass blessed Zena's birth, and we have met with him from time to time throughout our lives.
Ram Dass, a hero of evolutionary consciousness, graciously signed the portrait that Alex did of him at our recent visit, a drawing that will be a part of the CoSM collection of visionary art.