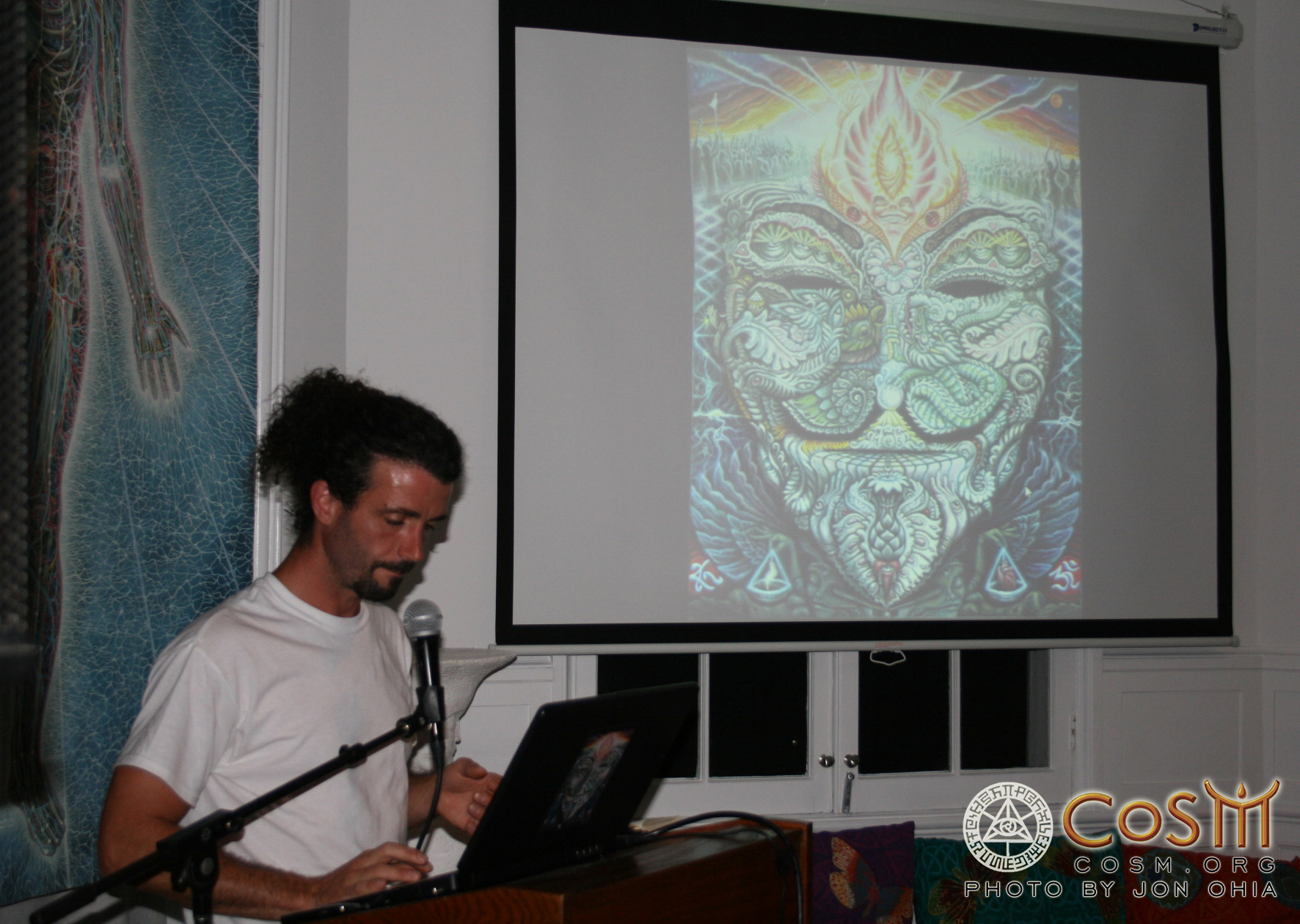 Randal Roberts describes his richly symbolic works at the Visionary Salon.
New York native artist, Randal Roberts, offered "Drawing with Devotion", a Visionary Salon Workshop focusing on art as an active spiritual practice. His presentation showcased spiritual art from history and various cultural traditions. To create art embedded with intention, Randal invites artists to practice positive mantras of love and gratitude with every stroke. During the evening Salon, Randal shared and discussed his art from the depth of his soul followed by a discussion of the Visionary Art experience with Alex and Allyson Grey. The Mushroom Cafe was further beautified by Randal's additions to the ongoing mural, mycelially growing thanks to the invited contributions by extraordinary artists.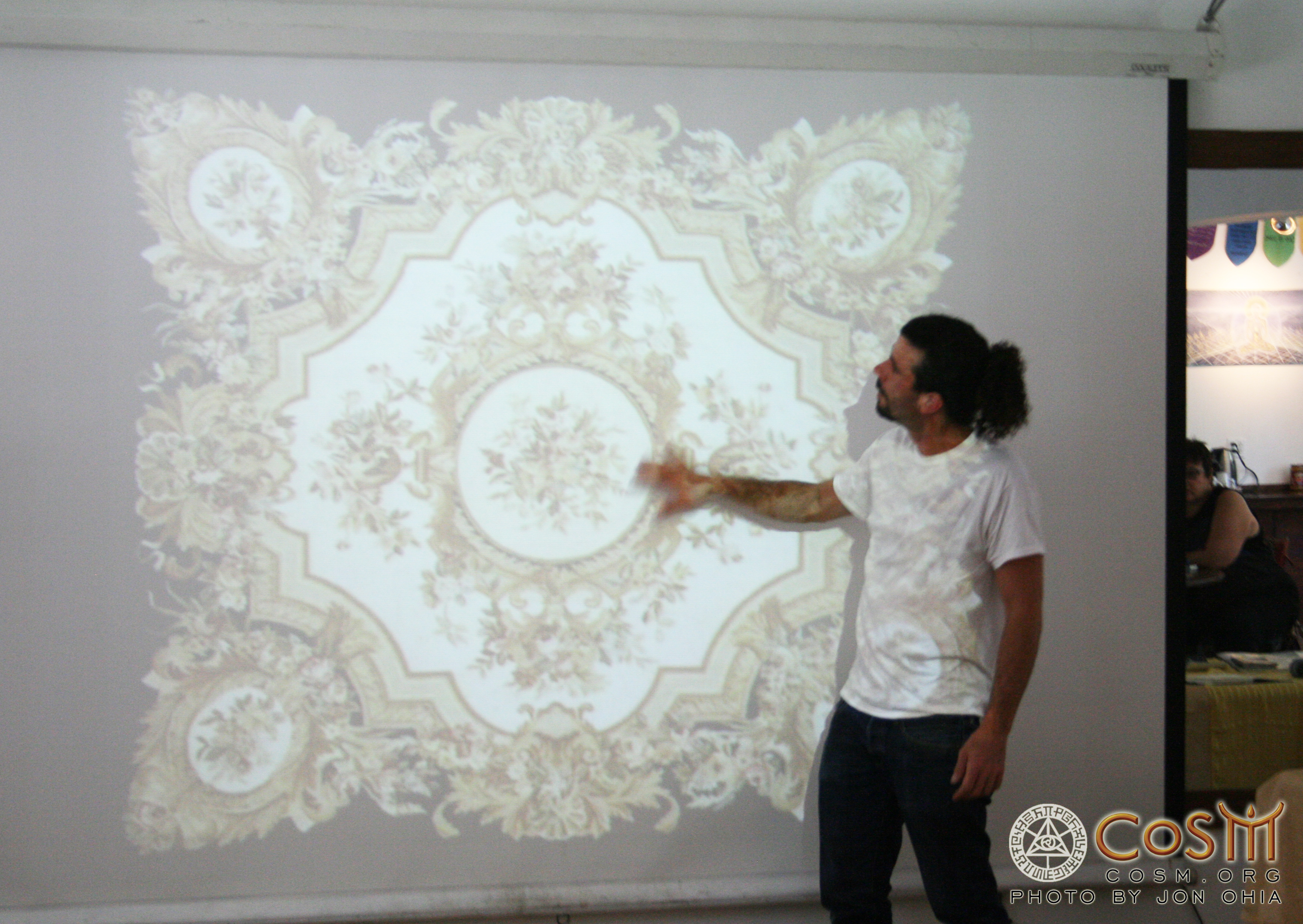 Randal Roberts journeys through the history of ornamental design with the class.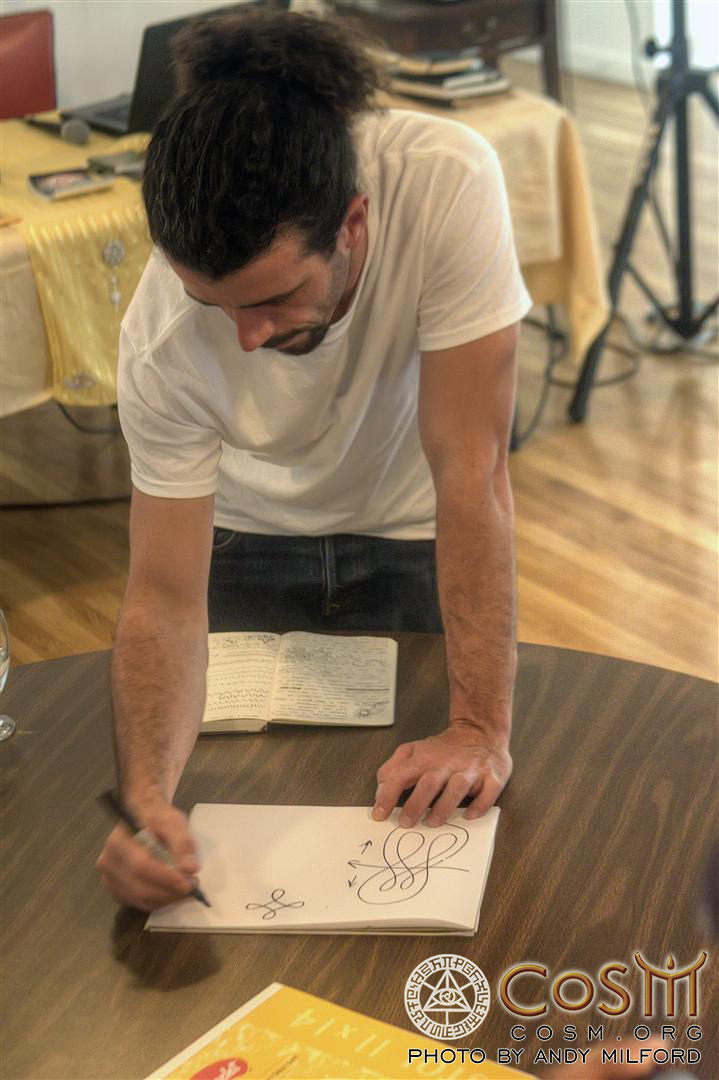 Randal takes class time to demonstrate a pattern.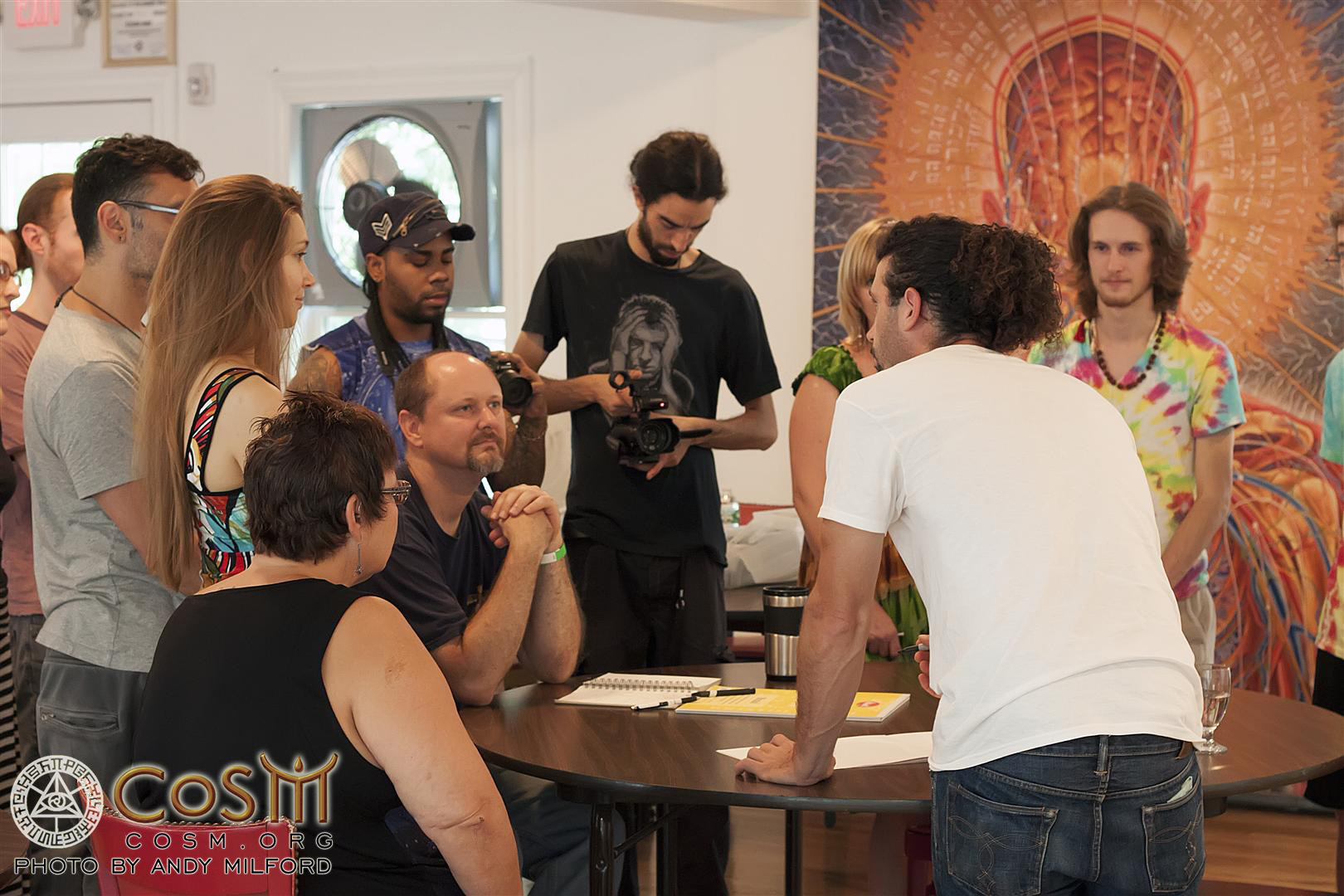 Randall calls his class "Drawing with Devotion."
Visionary art discussion with Randal, Allyson and Alex.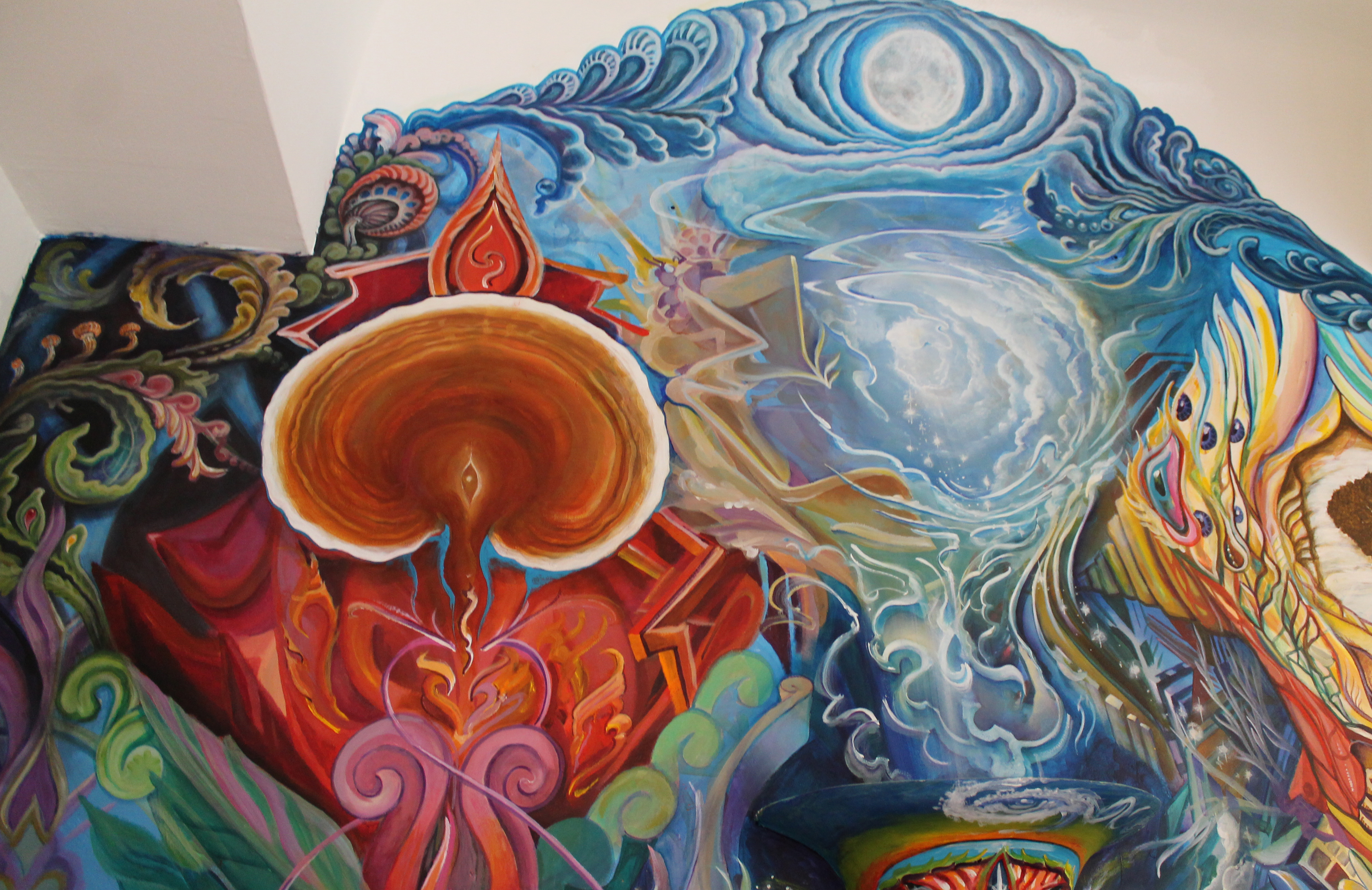 Randal's mural contributions include mushrooms (naturally) plus an ornamental moon and border design.