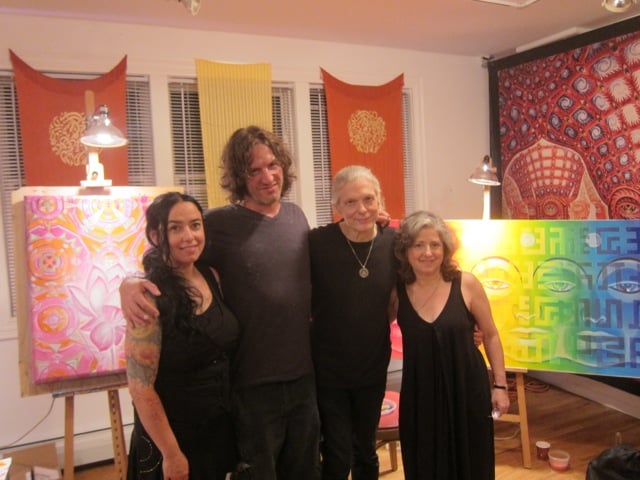 Michele Wortman, Guy Aitchison, Alex & Allyson Grey
On July 21st,
Sacred Ink: The Art and Ritual of Tattooing
brought tattoo artists and collectors together at CoSM to celebrate a deep commitment to vision through body modification. Guy Aitchison and Michele Wortman, among the most celebrated tattoo artist couples on the planet, offered a day-long workshop to share their insight and expertise. They screened their documentary film,
Innerstate
, a unique tattoo/fine art program they hosted, at which the tattoo industry's most innovative artists turned their visions into works of fine art in a live performance setting. The CoSM event continued with a panel discussion hosted by Alex Grey & Allyson Grey featuring Guy and Michelle and legendary tattooists James Kern and Natan Alexander. Panelists were invited to paint to the music of DJ Dryad. Thanks to Altmont Green for his outstanding 3D photography demonstration.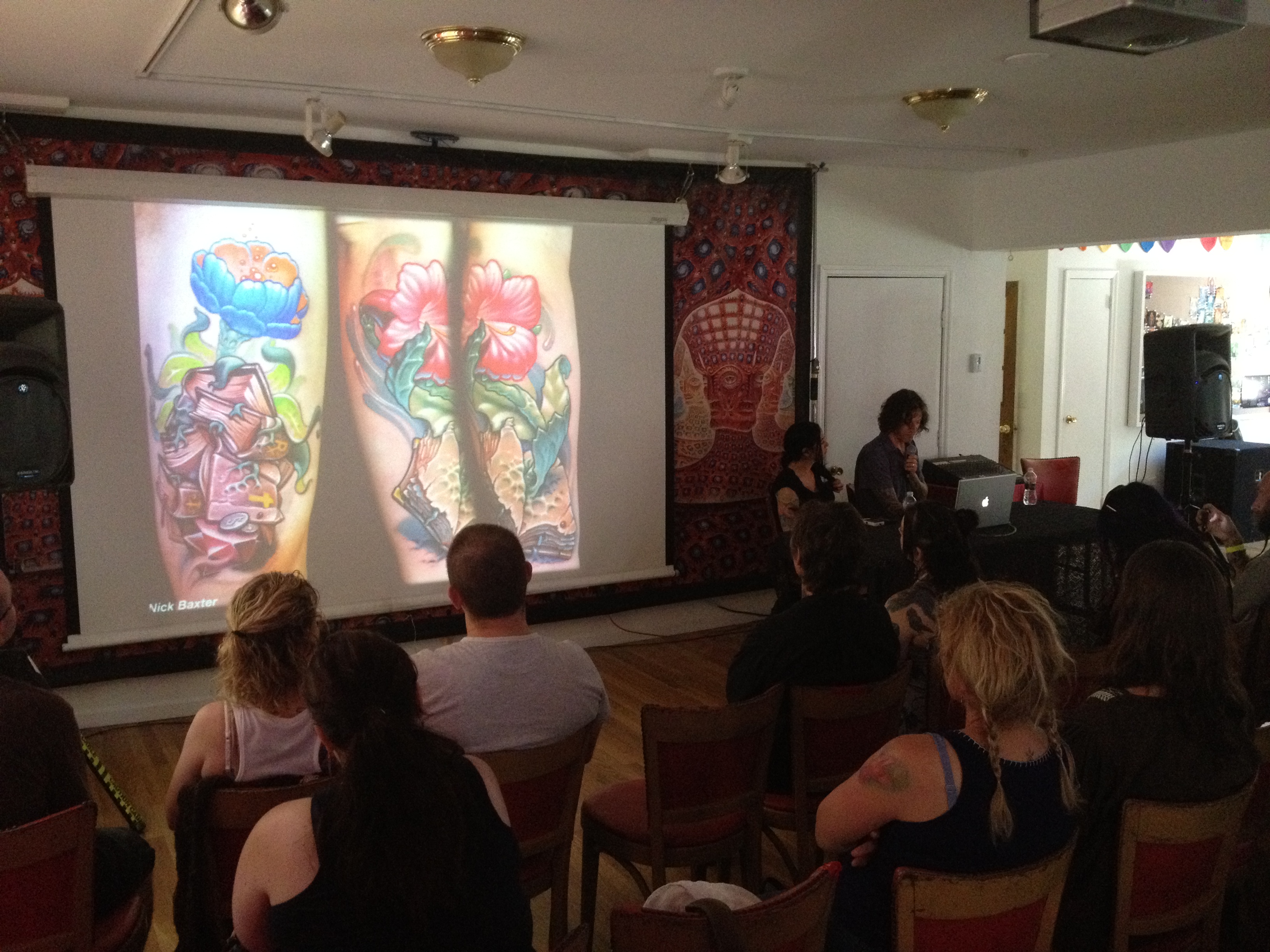 Guy and Michele teaching their workshop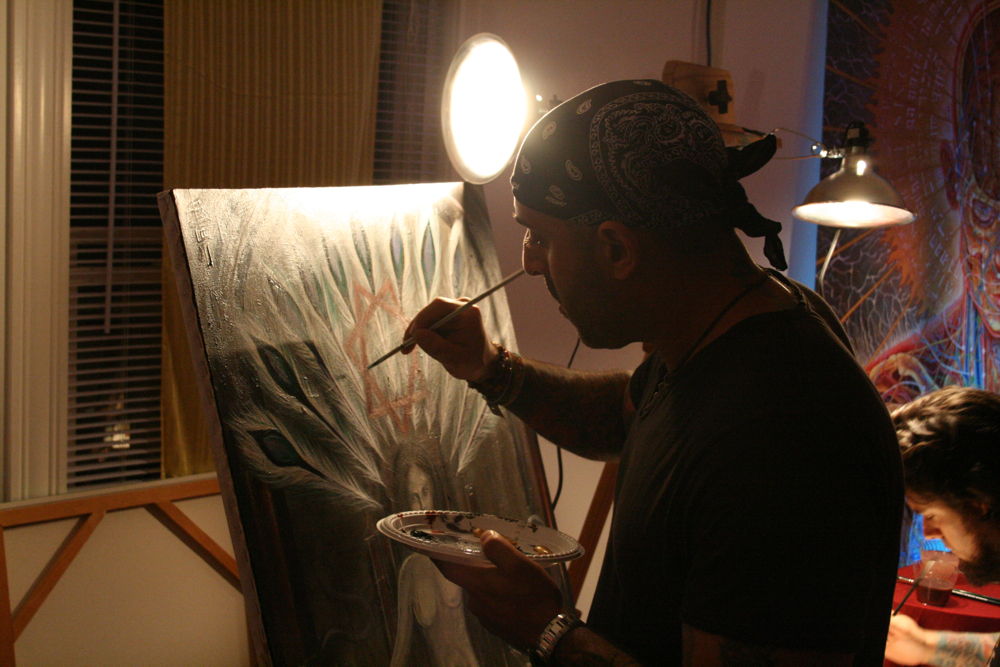 Natan Alexander painting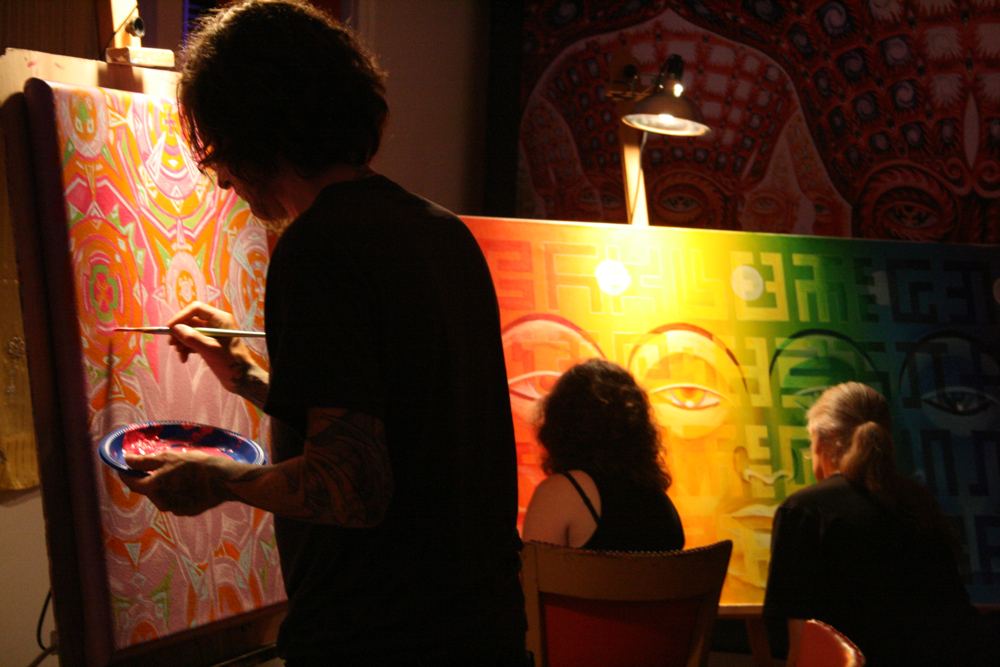 Guy Aitchison, Allyson Grey and Alex Grey painting.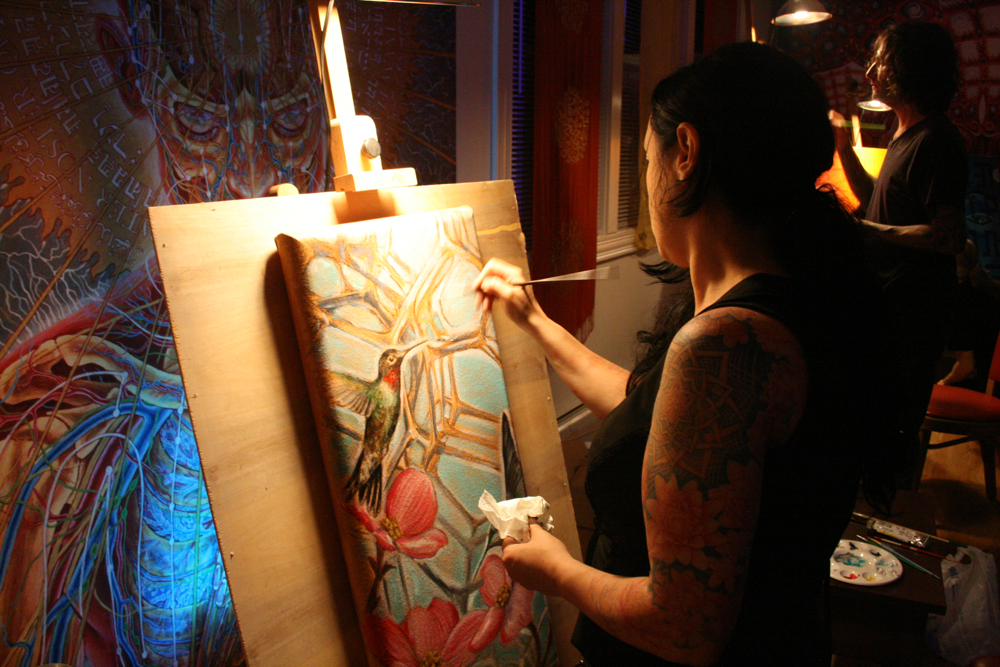 Michele Wortman painting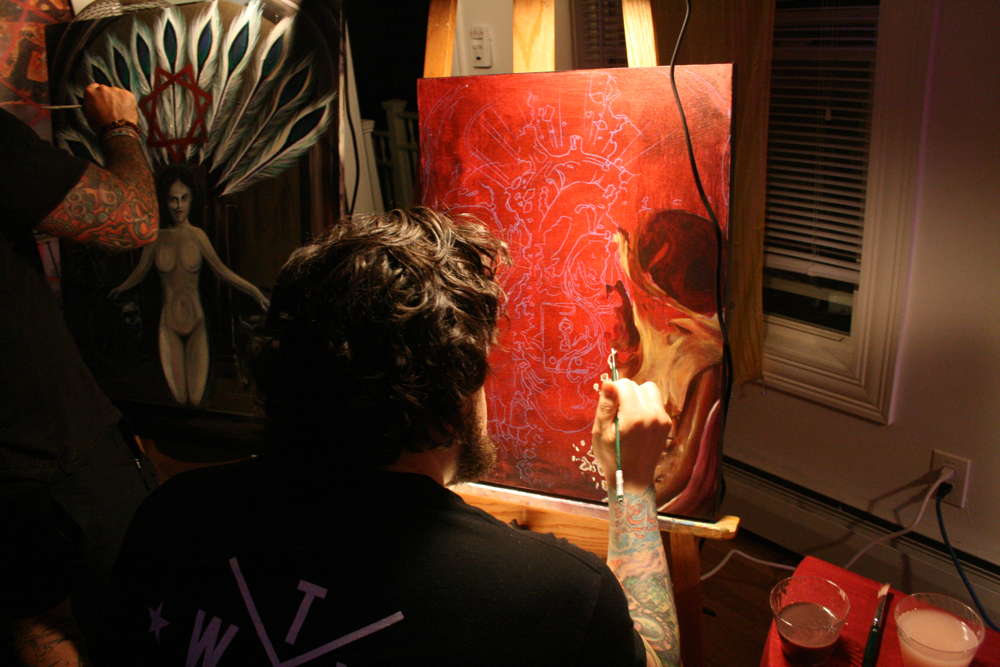 James Kern painting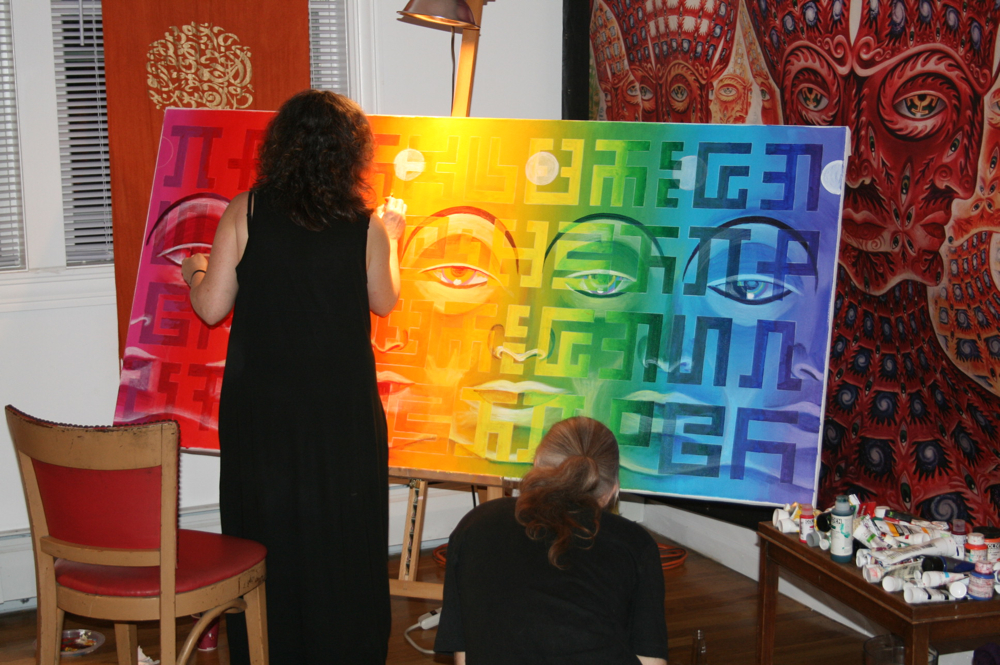 Alex & Allyson painting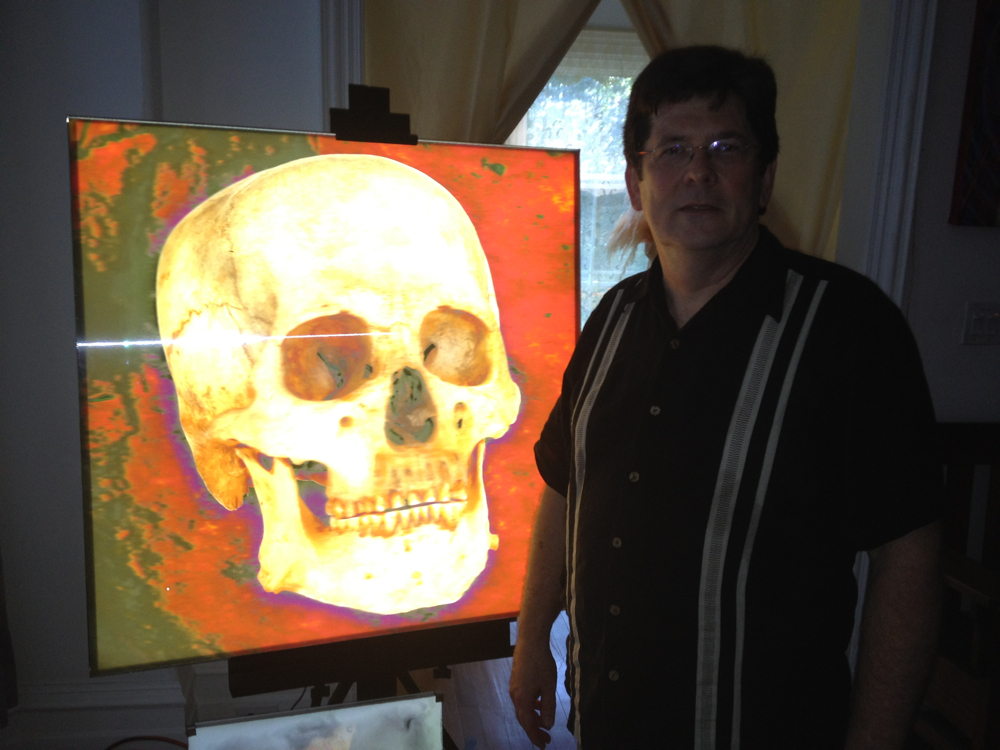 Almont Green 3D Photography Installation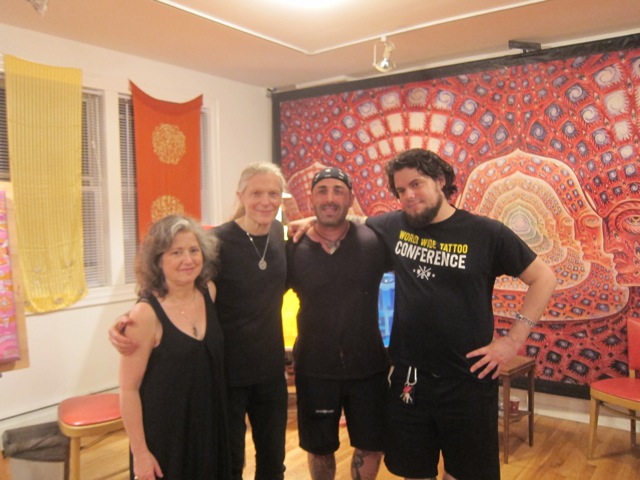 Allyson, Alex, Natan & James