FEBRUARY 17th, 2013 - ART CHURCH: SACRED RELATIONSHIPS
In the spirit of Valentine's Day, Alex & Allyson held a workshop on Sacred Relationships. Couples and singles reflected on the art of loving deeply. Art Church begins with a drawing meditation accompanied by electronic or ambient music. One of CoSM's favorite loving couples, Maren Good and Michael Unger, brought "The Planetary Gongs" for this special Art Church and bathed the audience with rich sonic frequencies. Come to Art Church with basic creative materials, a sketch book or journal, pens or watercolors, and let your creativity flow. An uplifting creative presentation always follows the meditation. Check the calendar for details each month.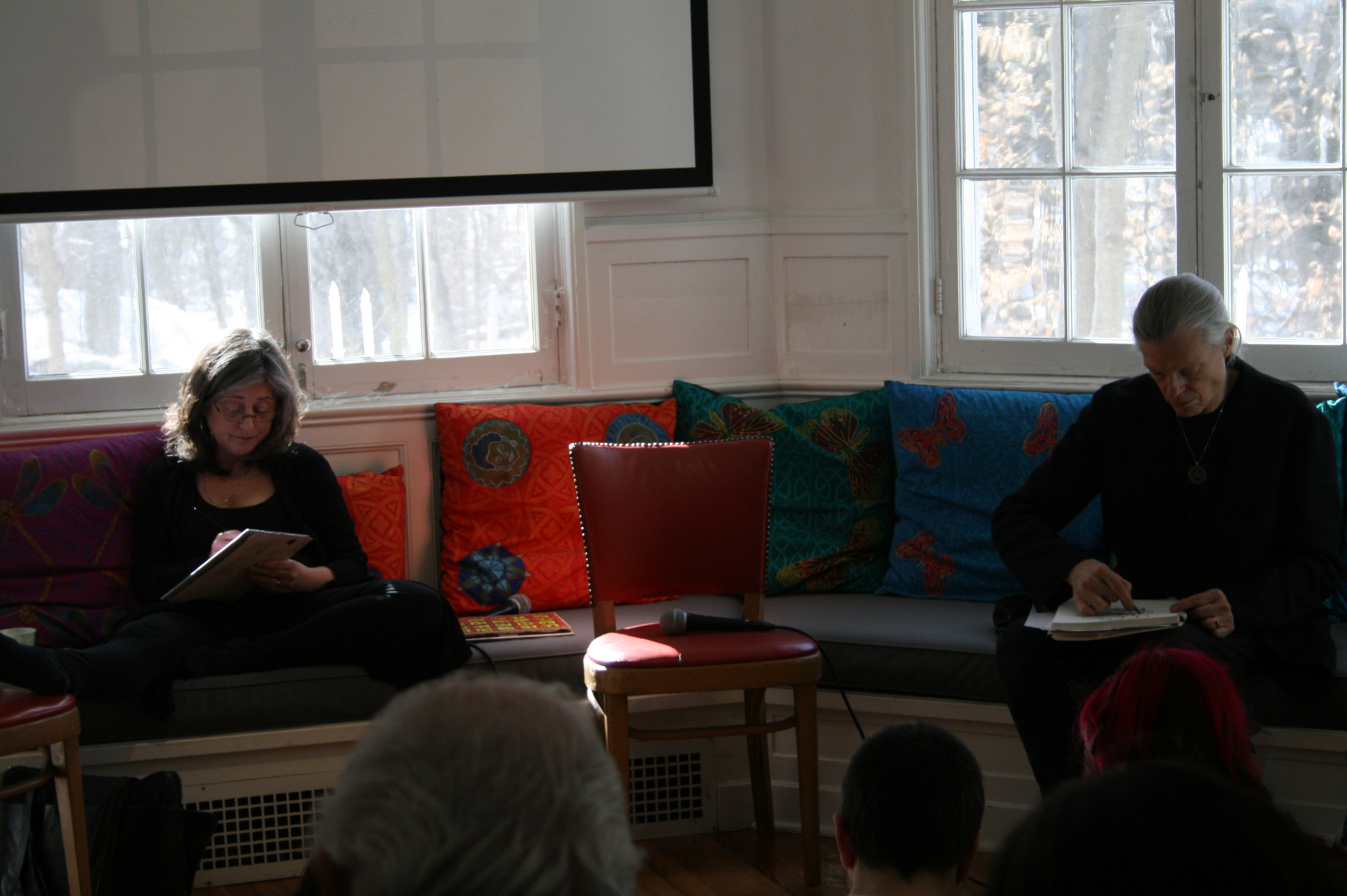 Alex & Allyson creating art at the monthly Art Church drawing meditation.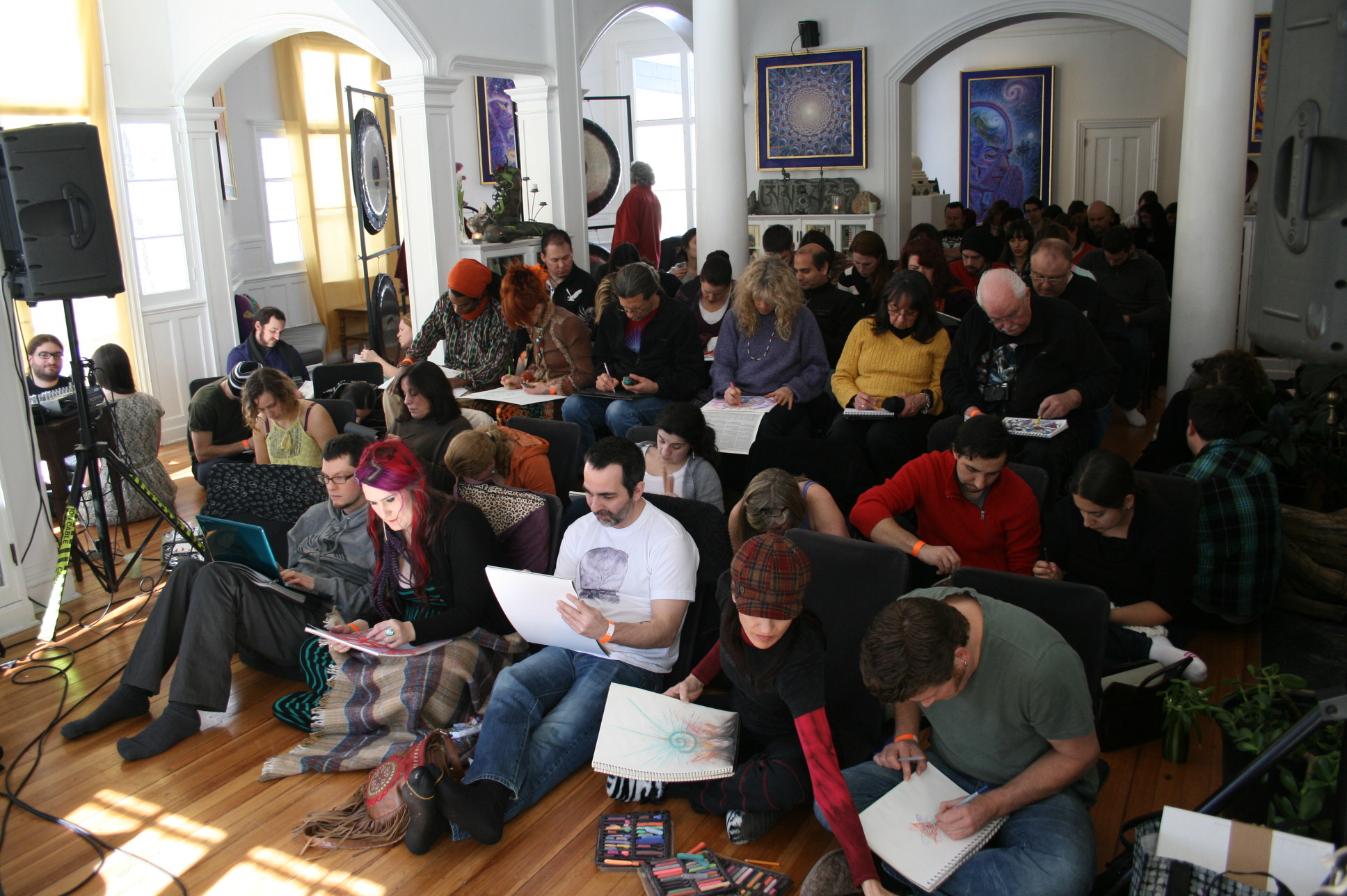 We had a full house for February Art Church.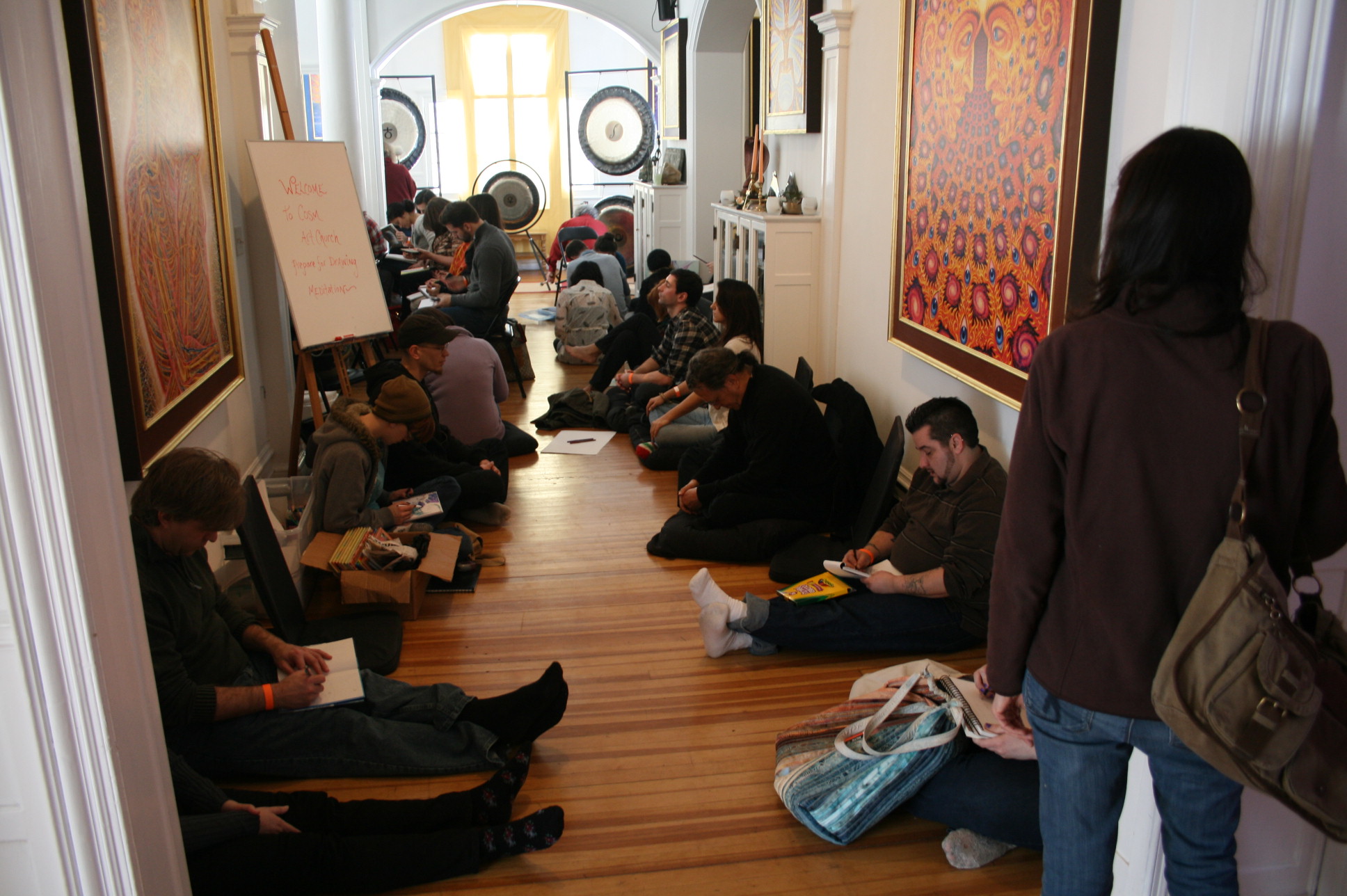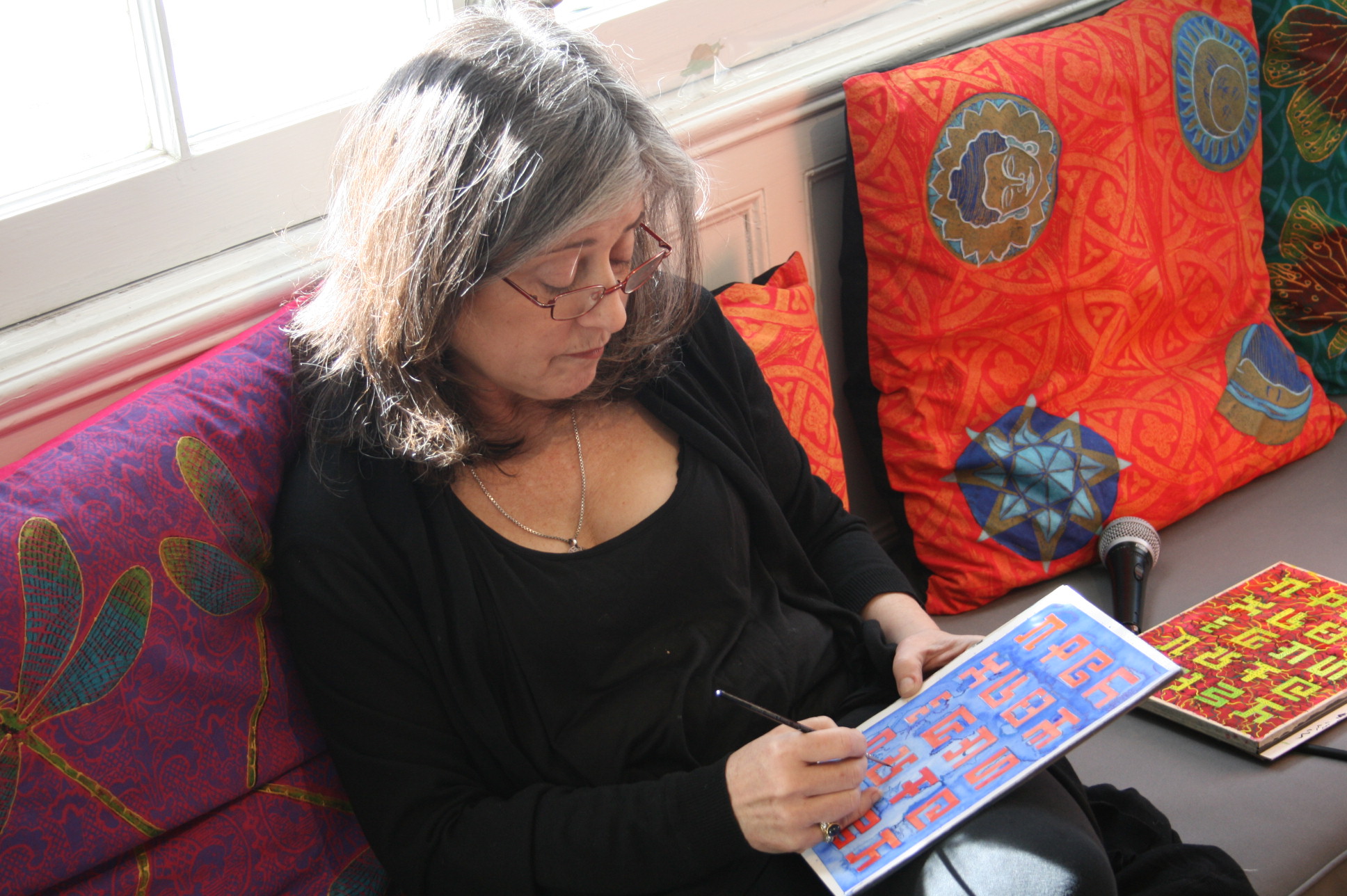 Allyson painting her secret writing with watercolors.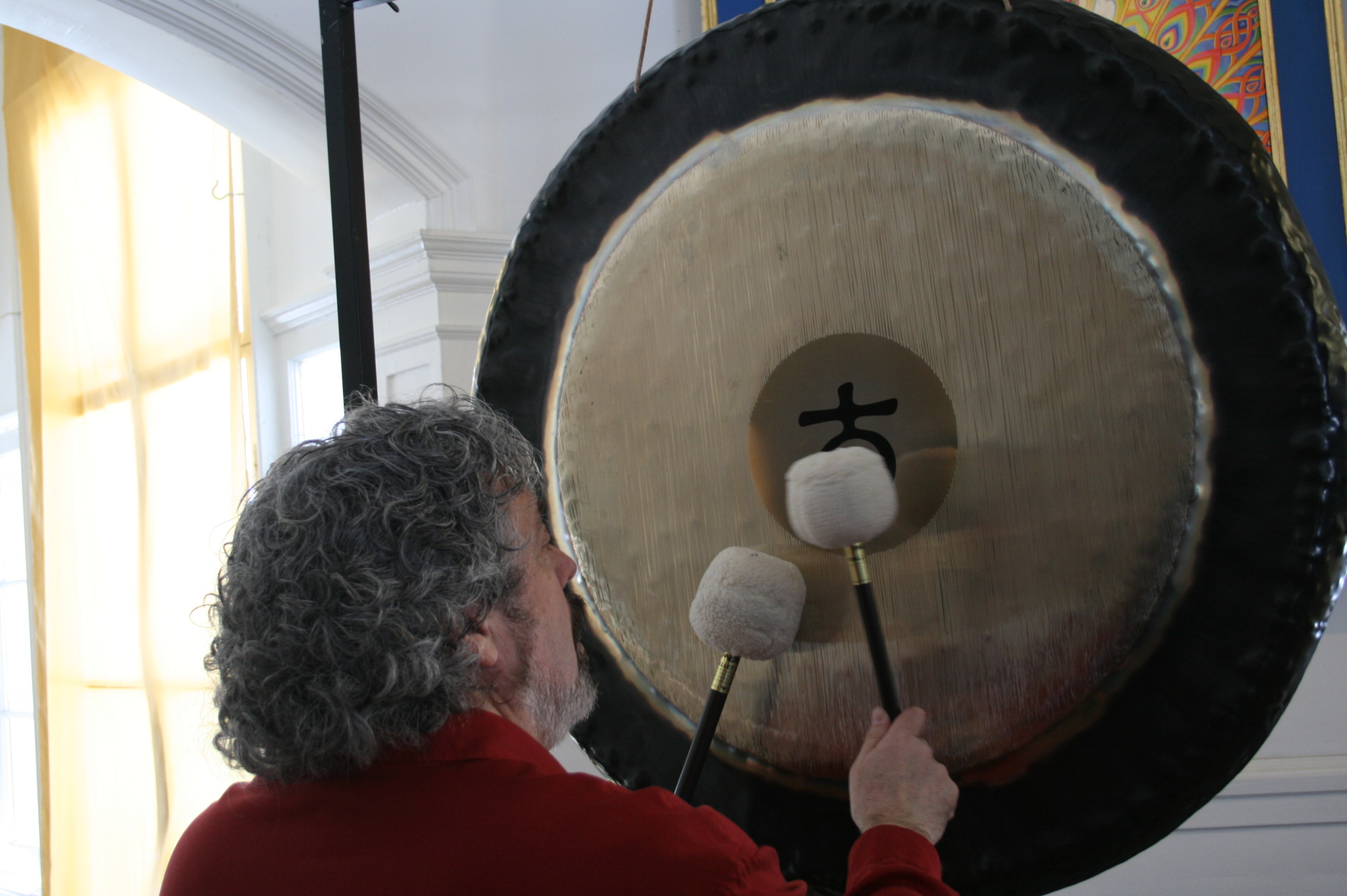 Michael Unger playing the Planetary Gongs.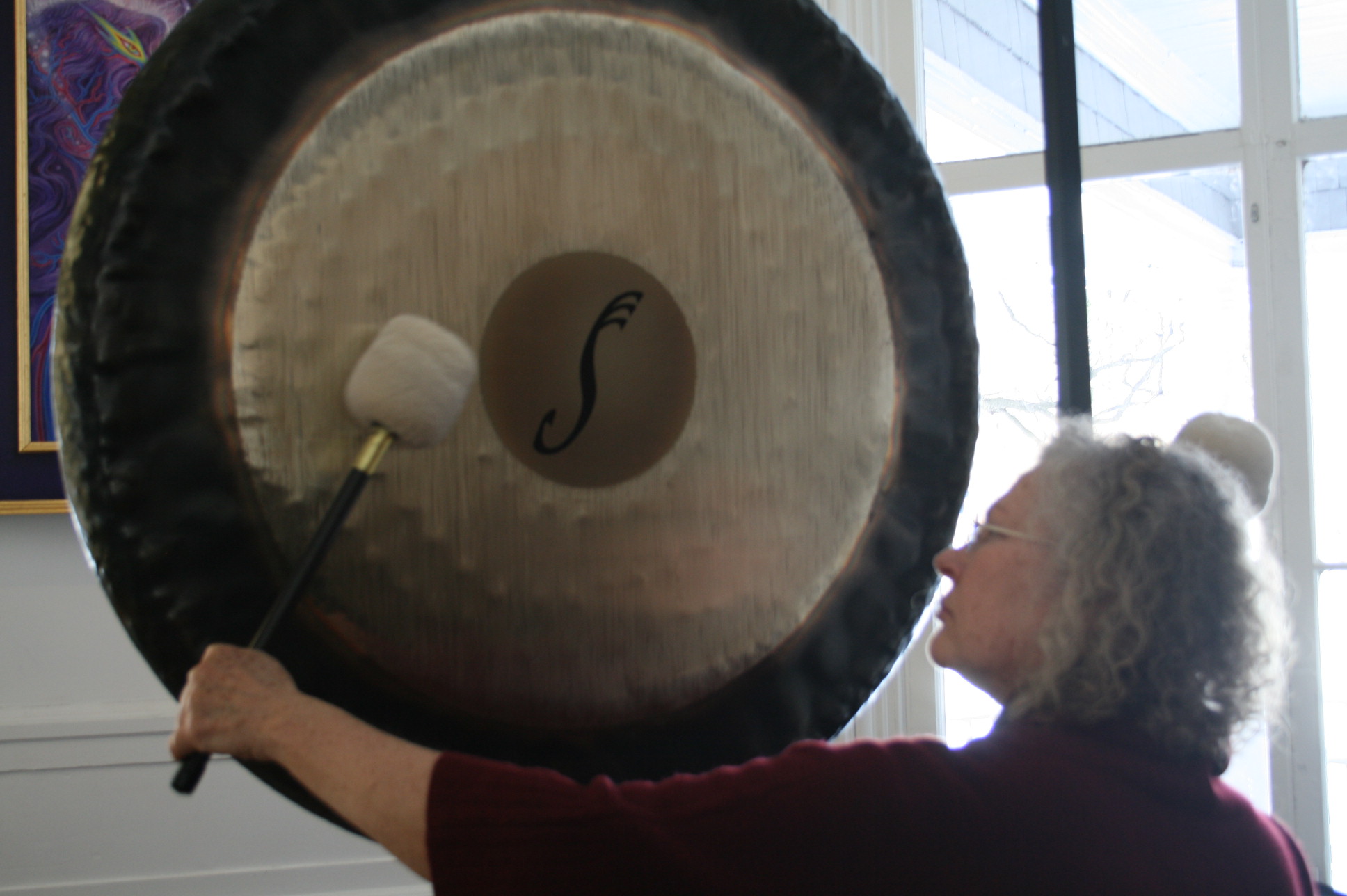 Maren Good playing the Planetary Gongs.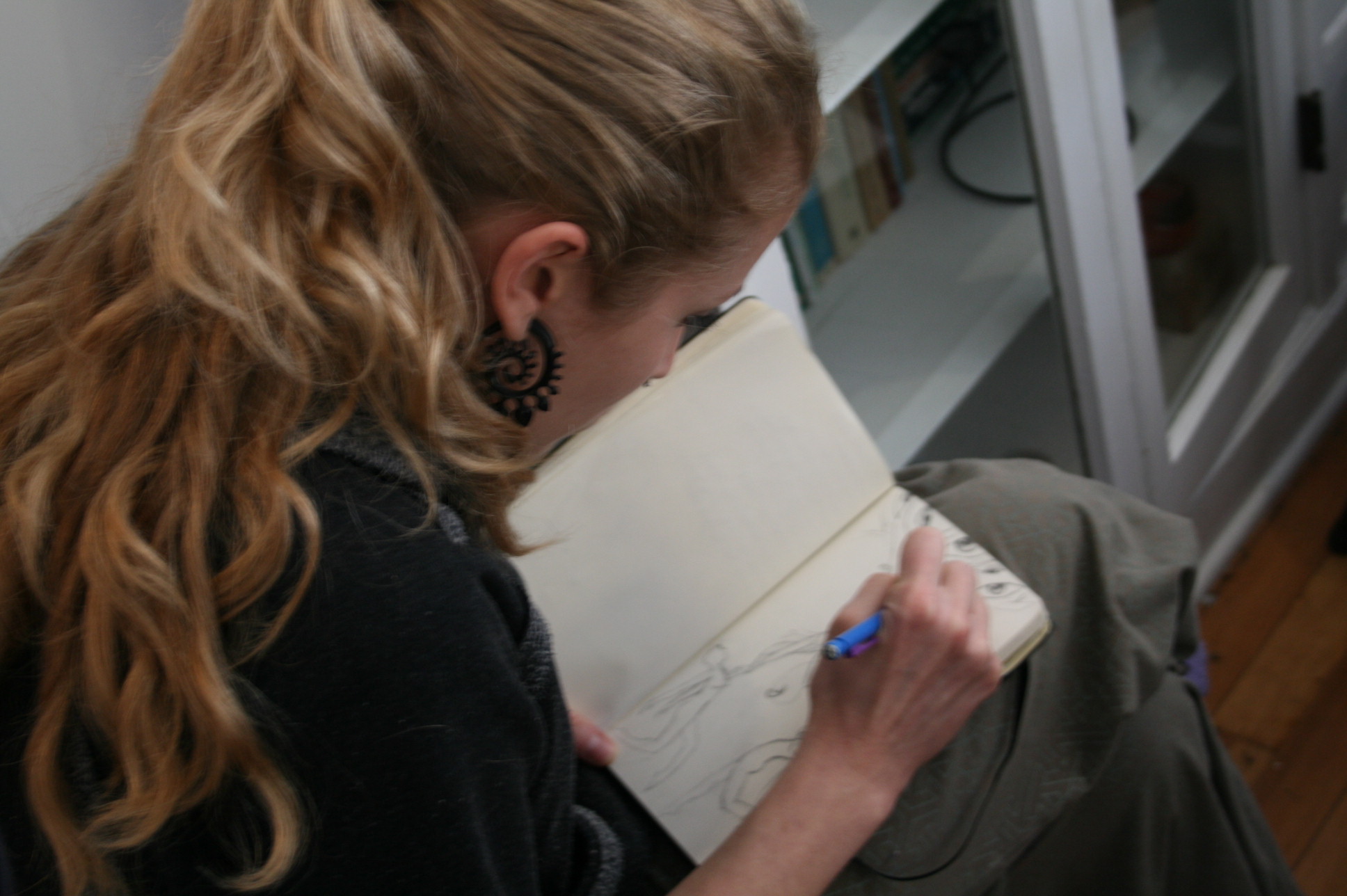 Susan Zuka drawing.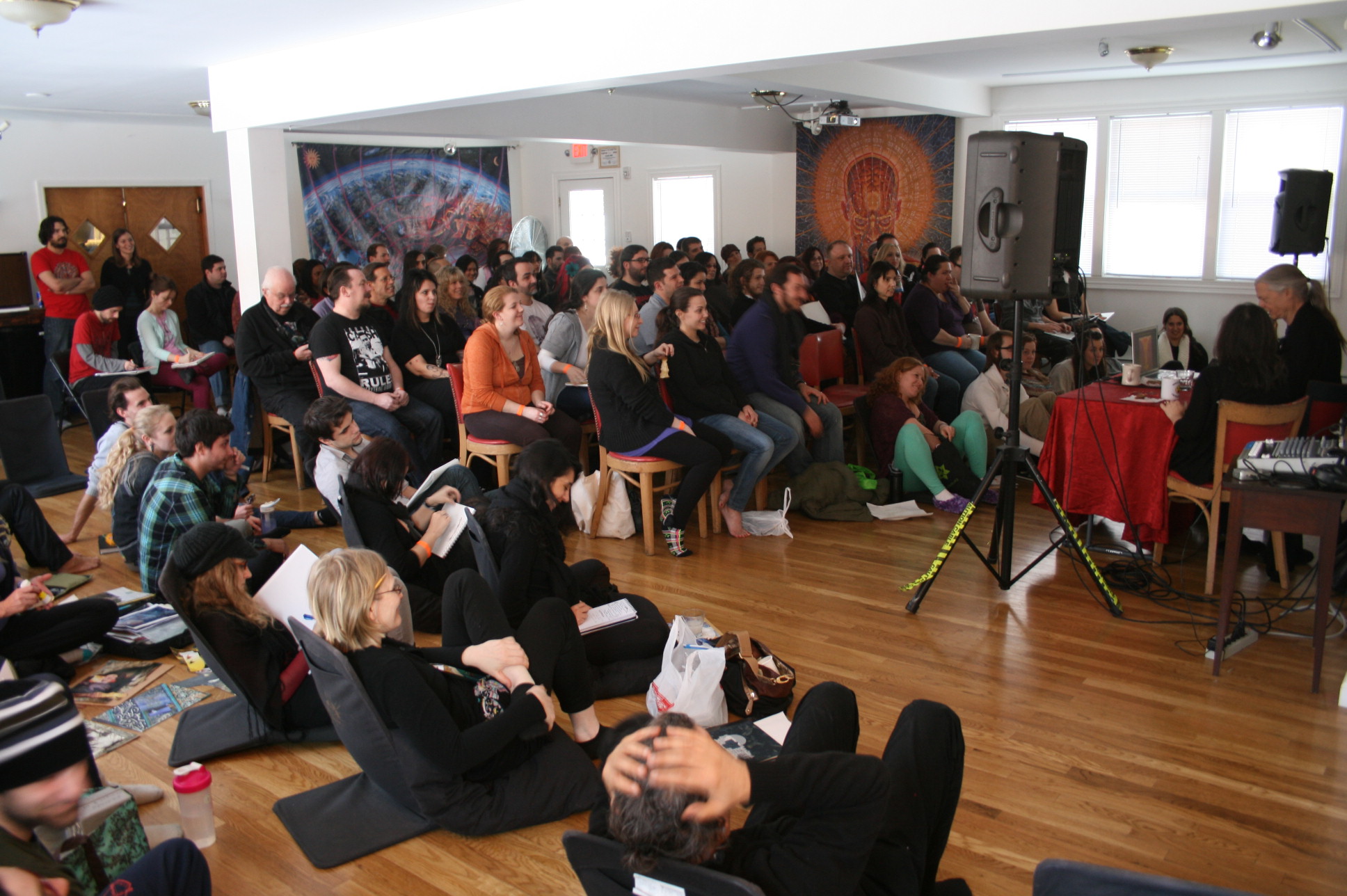 Alex & Allyson presenting a slideshow on Sacred Relationships.
Join us for Art Church! Here are some upcoming dates: