November 2012 - Last week Alex & Allyson traveled to Santiago, Chile to take part in an amazing event. Kiss, Marilyn Manson, Slayer, Mastodon, Deftones and many other performers took the stage at the 2012 Maquinaria Festival.  Two of Alex's paintings were incorporated into the set design to create huge banners for both stages. Many fans showed up to their tent to watch the Greys work on a painting they created for the event with the Andes mountains as the landscape. There were quite a few people with tattoos of Alex's work at the event(pics below).
Sunyata and Wrathful Diety paintings by Alex Grey.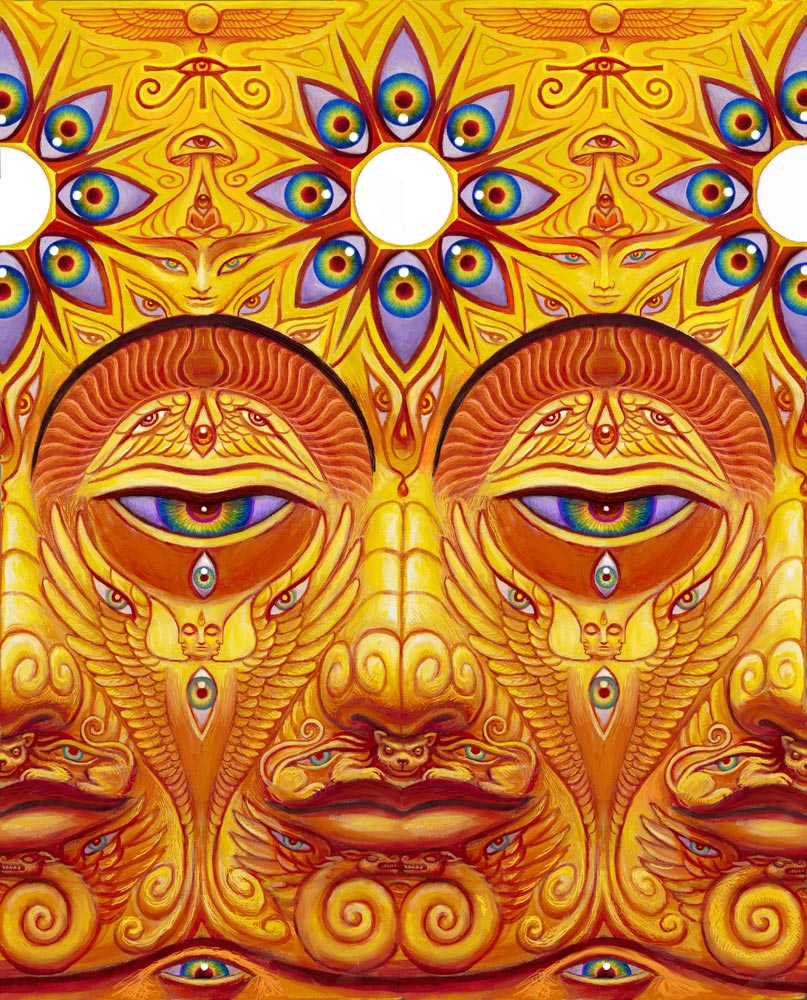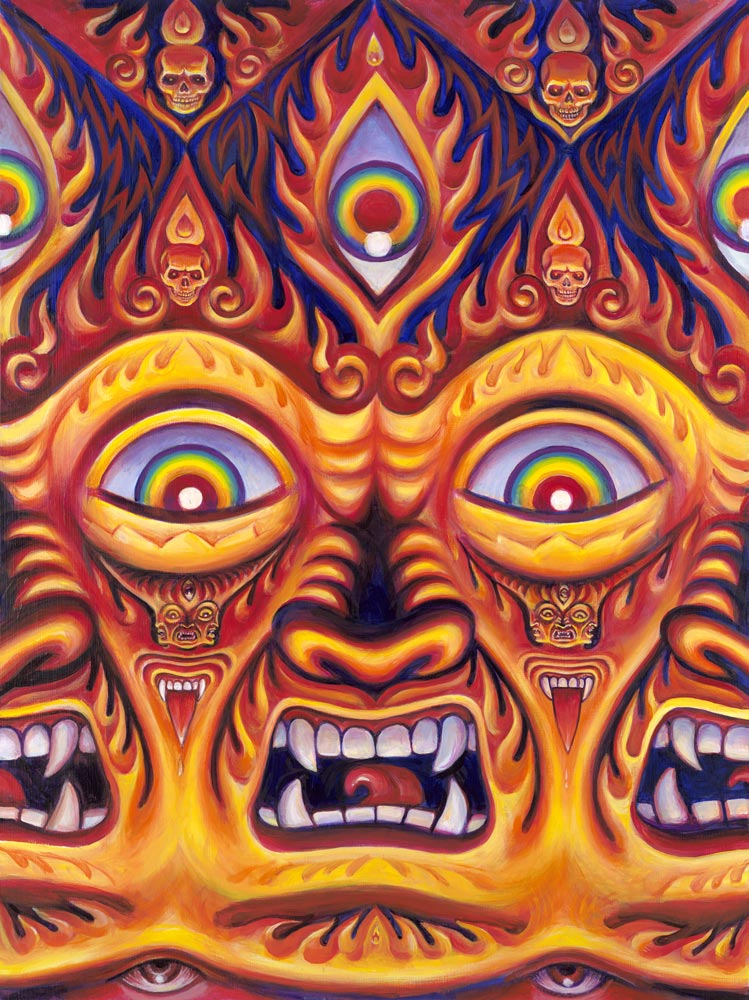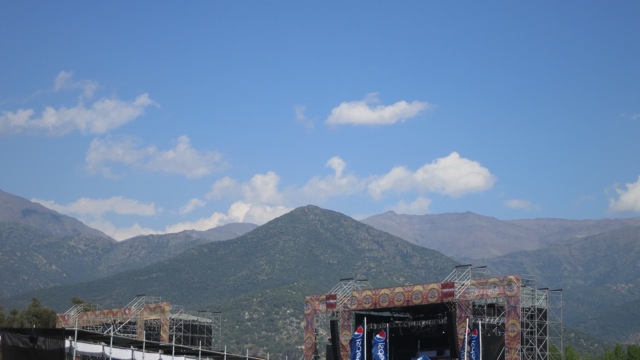 Beyond the stage lies the mountain ranges of Santiago, Chile.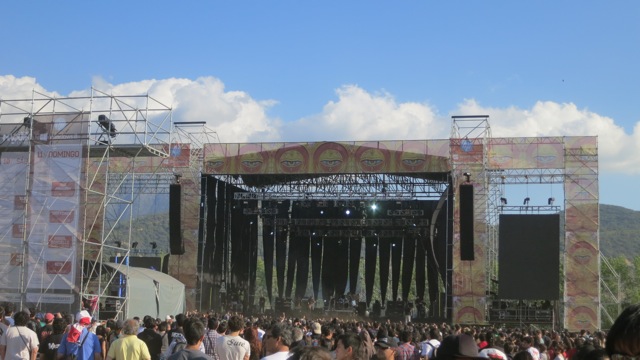 Images of the stage banners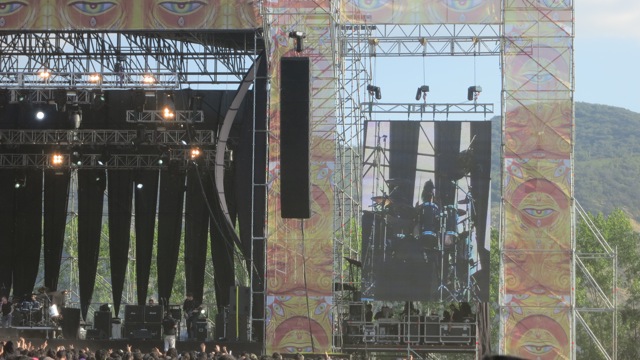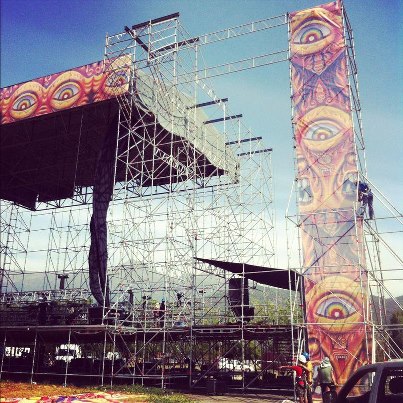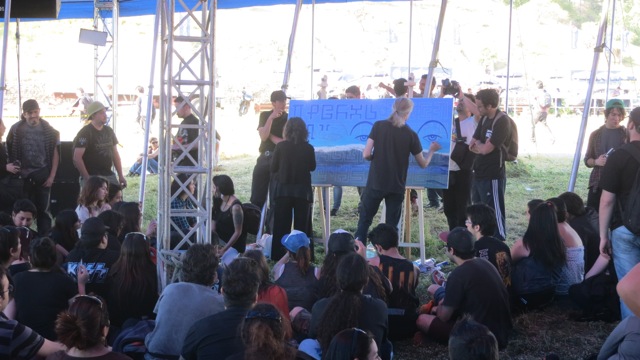 Alex & Allyson Live Painting at the 2012 Maquinaria Festival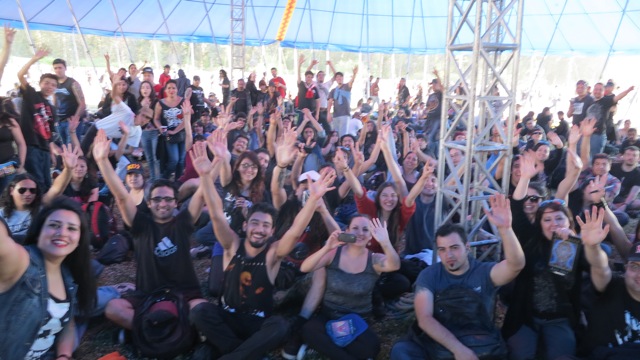 Love Tribe from Santiago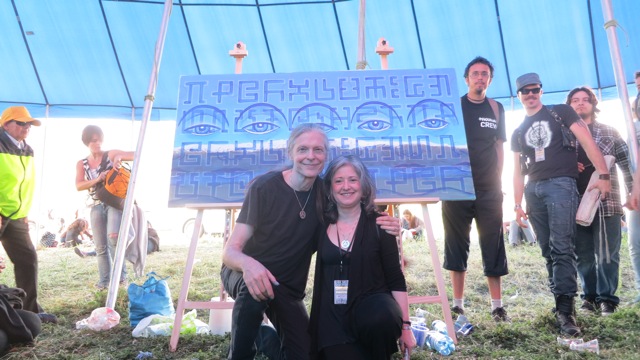 Alex & Allyson in front of their live painting of the Andes mountain landscape overlaid with Alex's beings and Allyson's secret writing.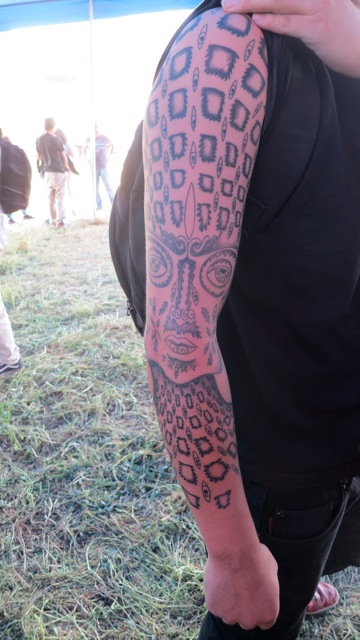 Some friends with tattoos inspired by Alex's work