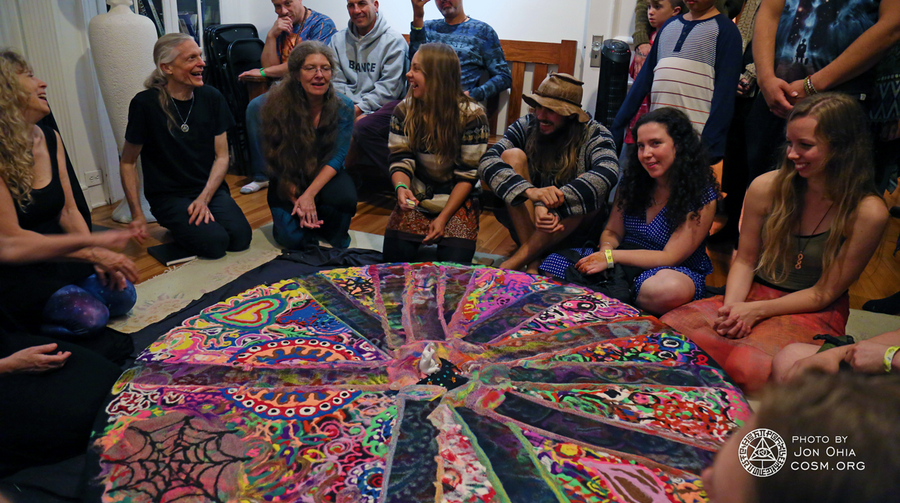 The weekend was jam packed as we welcomed the return of the full moon. All walks of life gathered together for a fantastic weekend of art, peace, knowledge and celebration.
Guests explored the grounds by day on Friday and stayed late into the evening with a figure drawing session with Alex & Allyson. Saturday followed with a full moon workshop: Aligning with the Nature Field. Dr. Mike Garger guided participants as they cultivated inner balance through Taoist Chi Kung.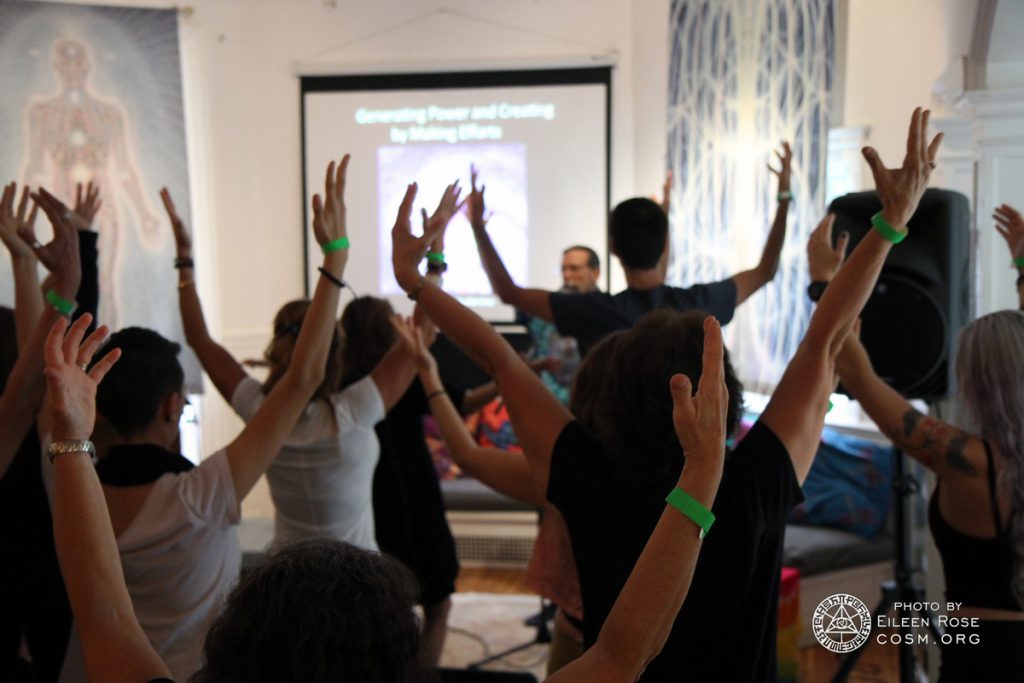 All hands on deck during the Full Moon Workshop.
The fun picked up momentum as day became dusk. A spiritual variety show and presentation took place during the full moon ceremony, eventually breaking off into the celebration portion of the evening. Live painting by Amazonian maestro, Moises Llerena as well as Alexa Spaddy, DELA, Joness Jones, and Louie Izzo had guests mesmerized. Meet-and-greets with Alex & Allyson took place throughout the night as guests contemplated art, life and spirituality.
Shipra's morning yoga session provided the perfect countermeasure to the Sunday blues, followed by our monthly Art Church program. A presentation on The Mission of Art with meditation had guests centered and aligned. A tour of
Entheon
, our current construction project on-site, gave guests the opportunity to envision the future temple.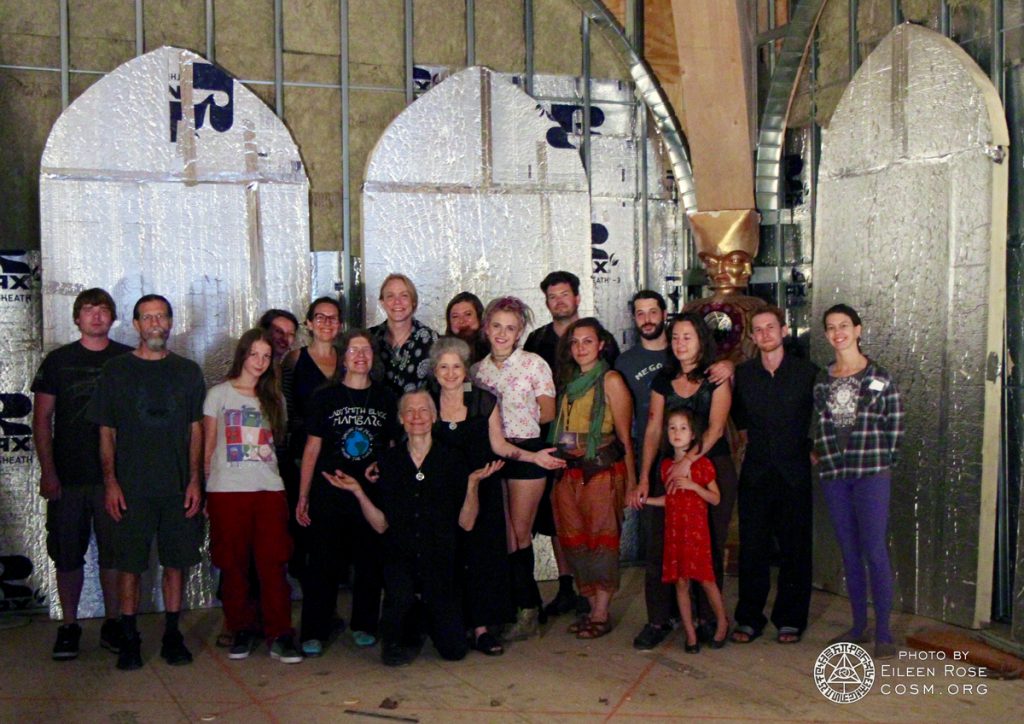 Inside Entheon, in the future Sacred Mirrors Room.
A tremendous weekend of love and compassion, thank you for participating! If you missed this month's full moon but are interested in future celebrations, be sure to visit our
events
page. Thank you for your support!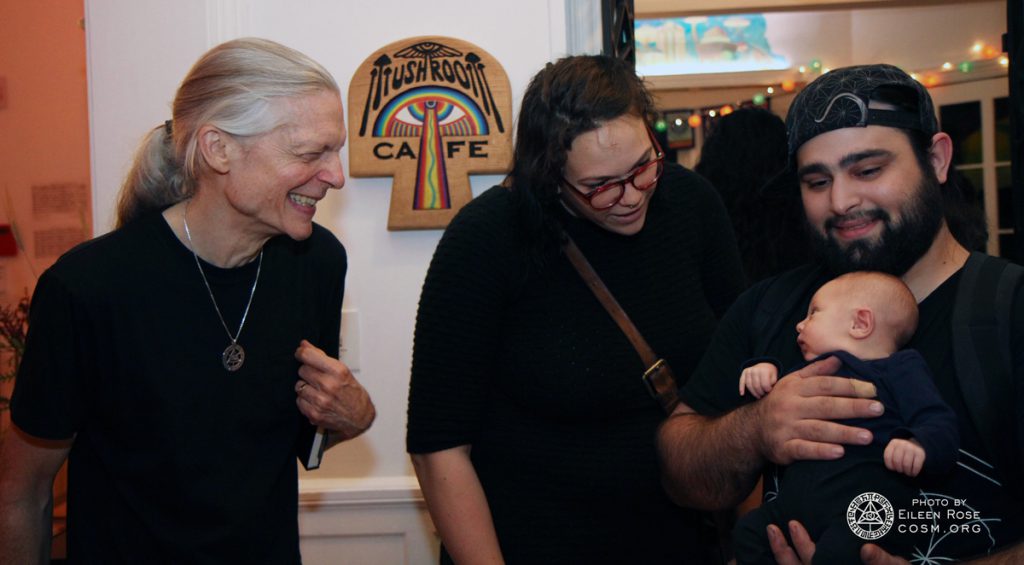 Smiles for miles!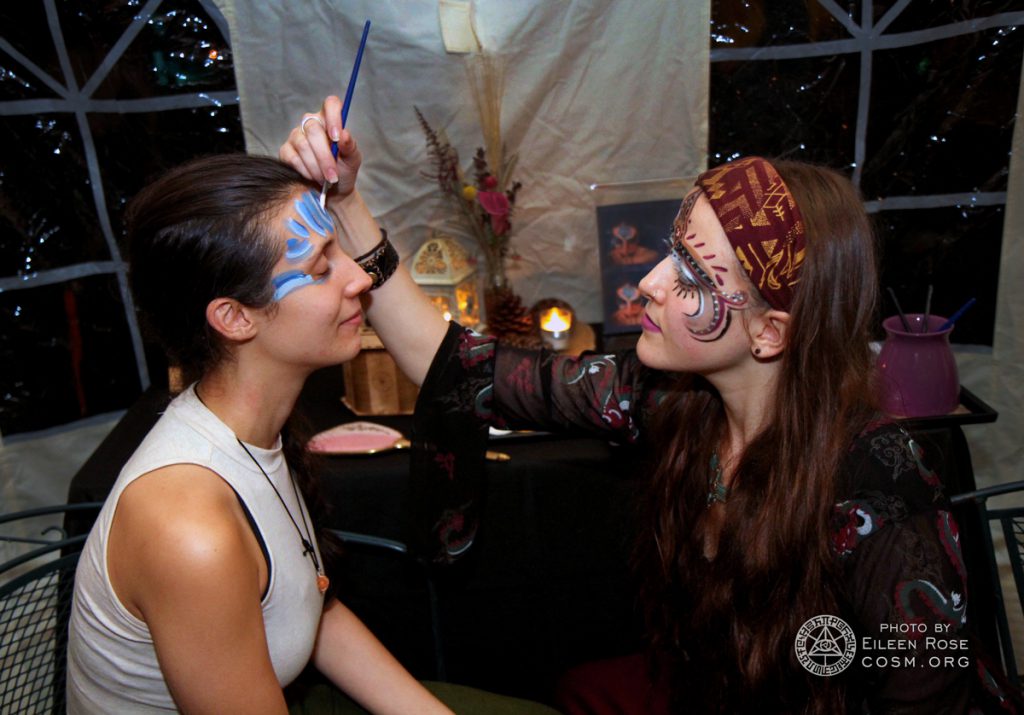 Keiara Gallodoro adding her strokes of wisdom.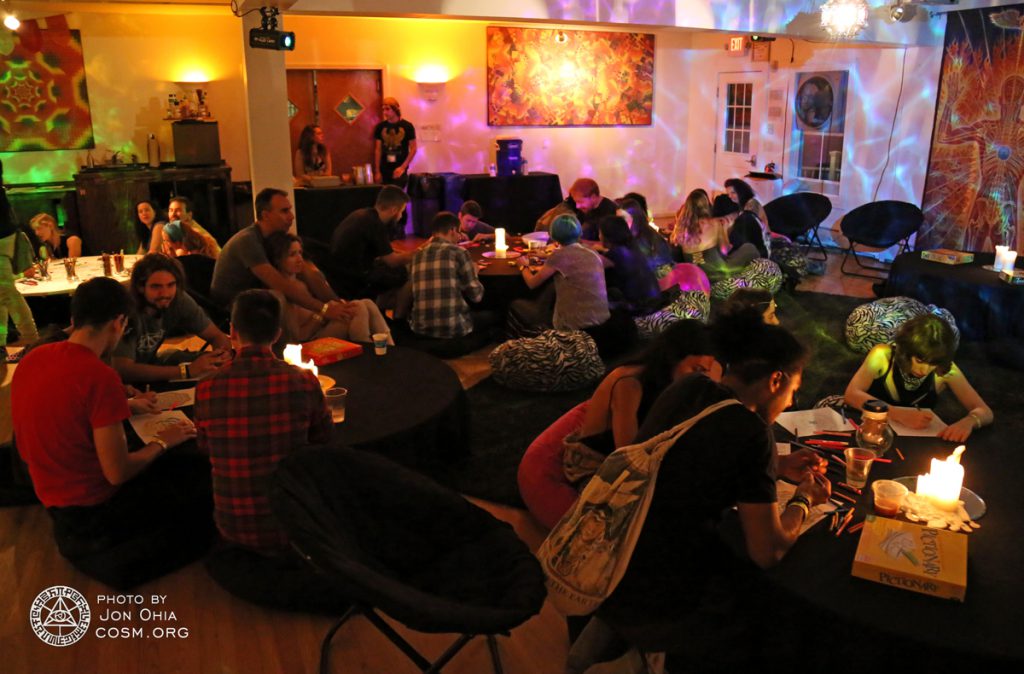 A wonderful ambiance inside the Moon lounge as guests got creative.
Save