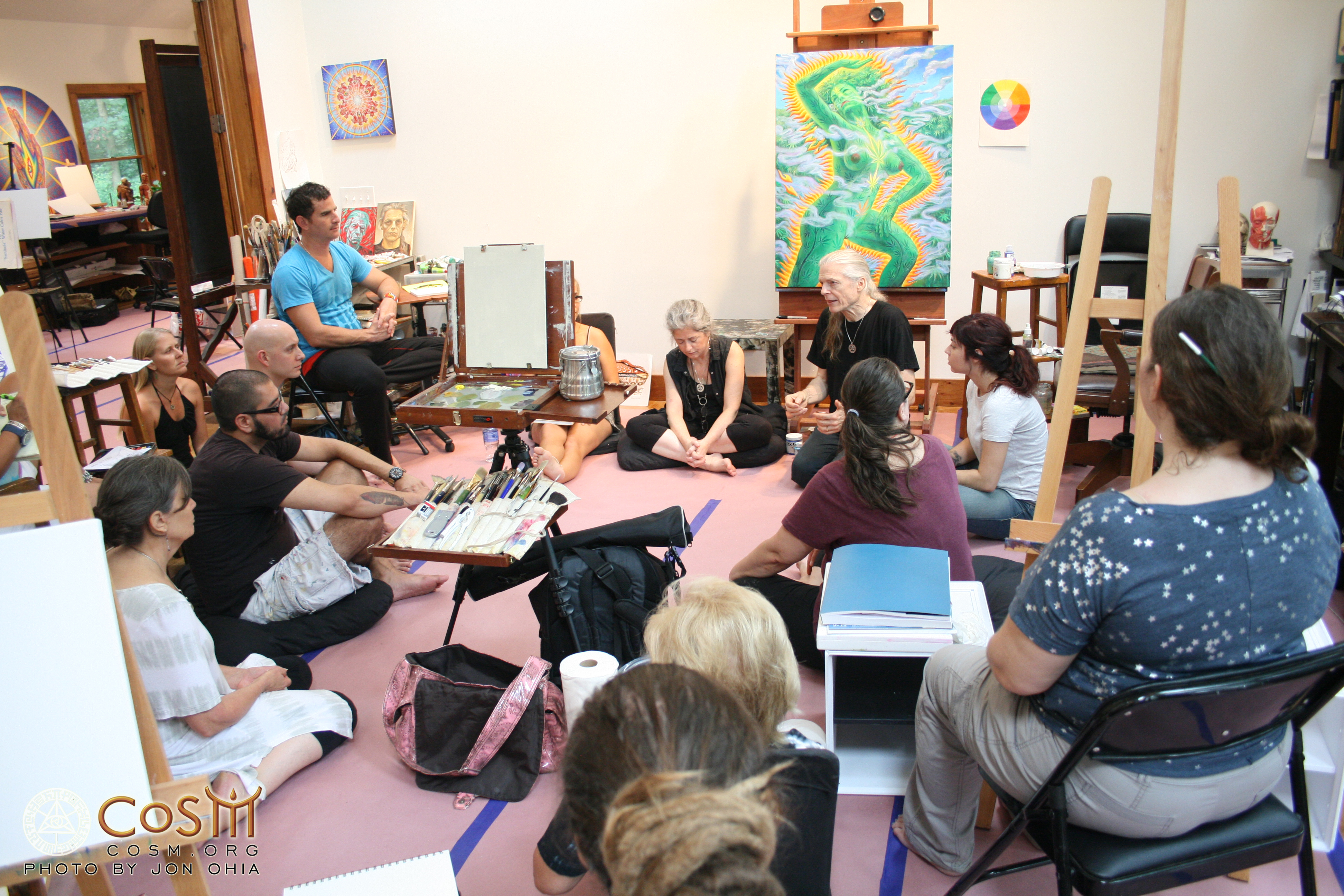 September 2013 --
Students of diverse levels of artistic experience and ability gathered for an immersion into painting at September's Painting intensive.  Discourses on the elements of design and composition, on the history of visionary art and on portraying the subtle body catalyzed the expression of evolved visions. Friendships developed between artists who created new paintings in the intimate space of CoSM's studio. Painters shared solo presentations on their past work and participated in the "All Eyes on You" process in which artists supportively discuss the current work of each class member.
The days each began with  morning power point and discussion sessions on technique and formal elements of artistic expression led by Alex and Allyson. Work periods were accompanied by music DJ'd by Jon Ohia and Alex. Afternoon meditation included music and silent painting in the studio followed by discussion. Yoga classes were led each morning by licensed yoga instructor, Brionna Marie. Special guest artist, Xavi Panneton, offered expertise gained through his experience as a designer and visionary muralist.  The group bonded and encouraged each other in achieving new levels of personal artistic expression.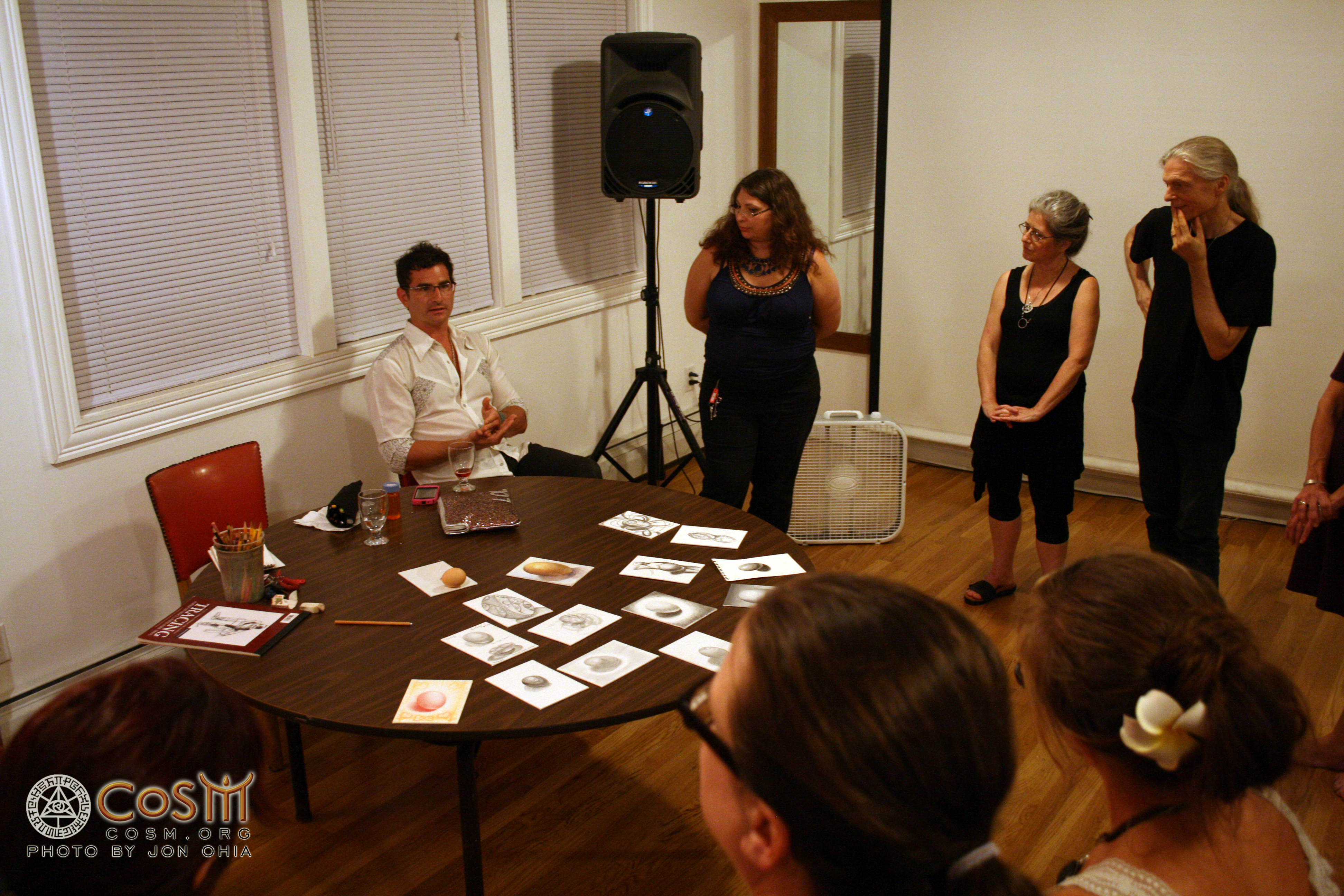 Xavi shares insight with the class after an exercise about light and color.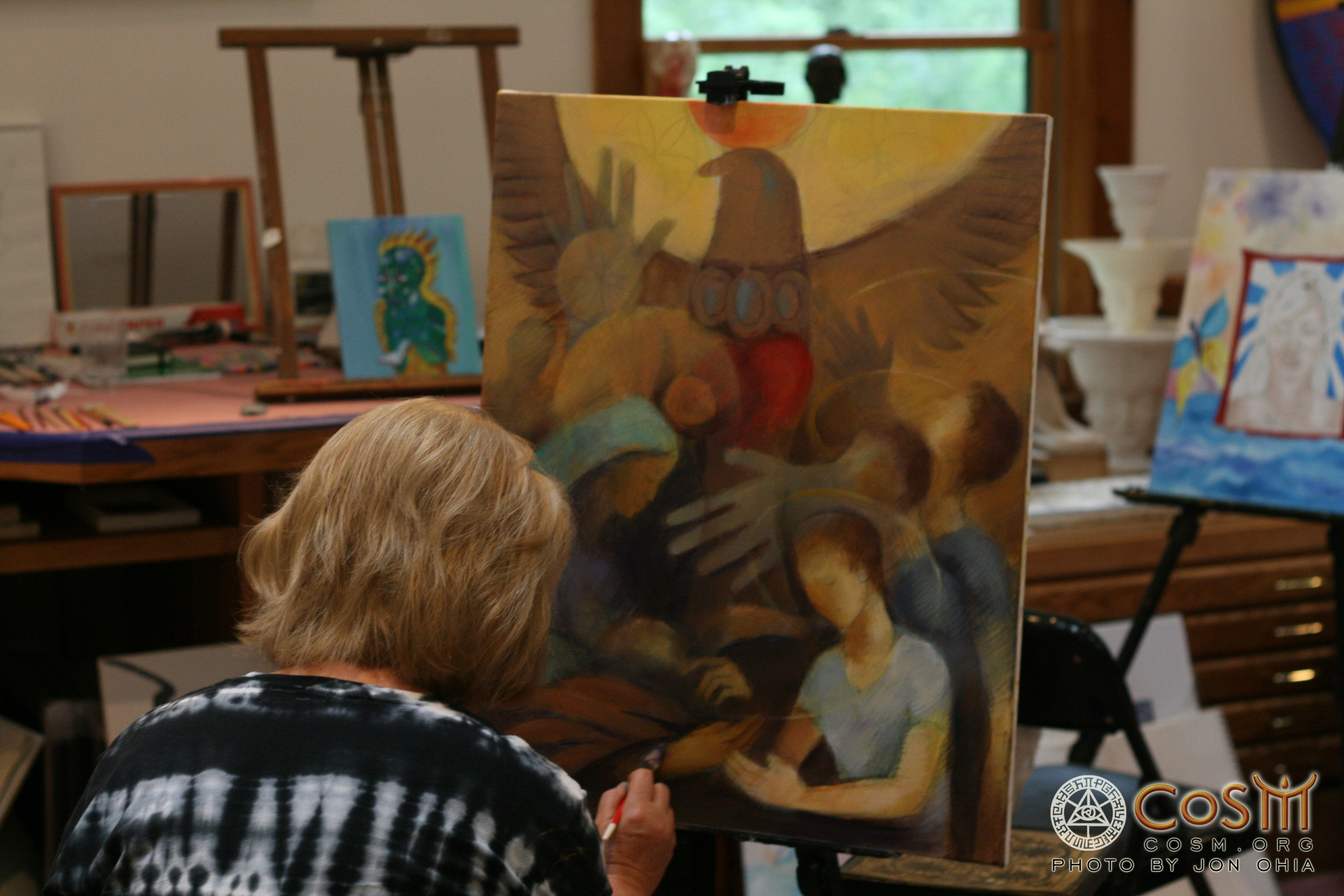 Magda creating a tribute painting that honors the late Falco, founder of the intentional community of Damanhur.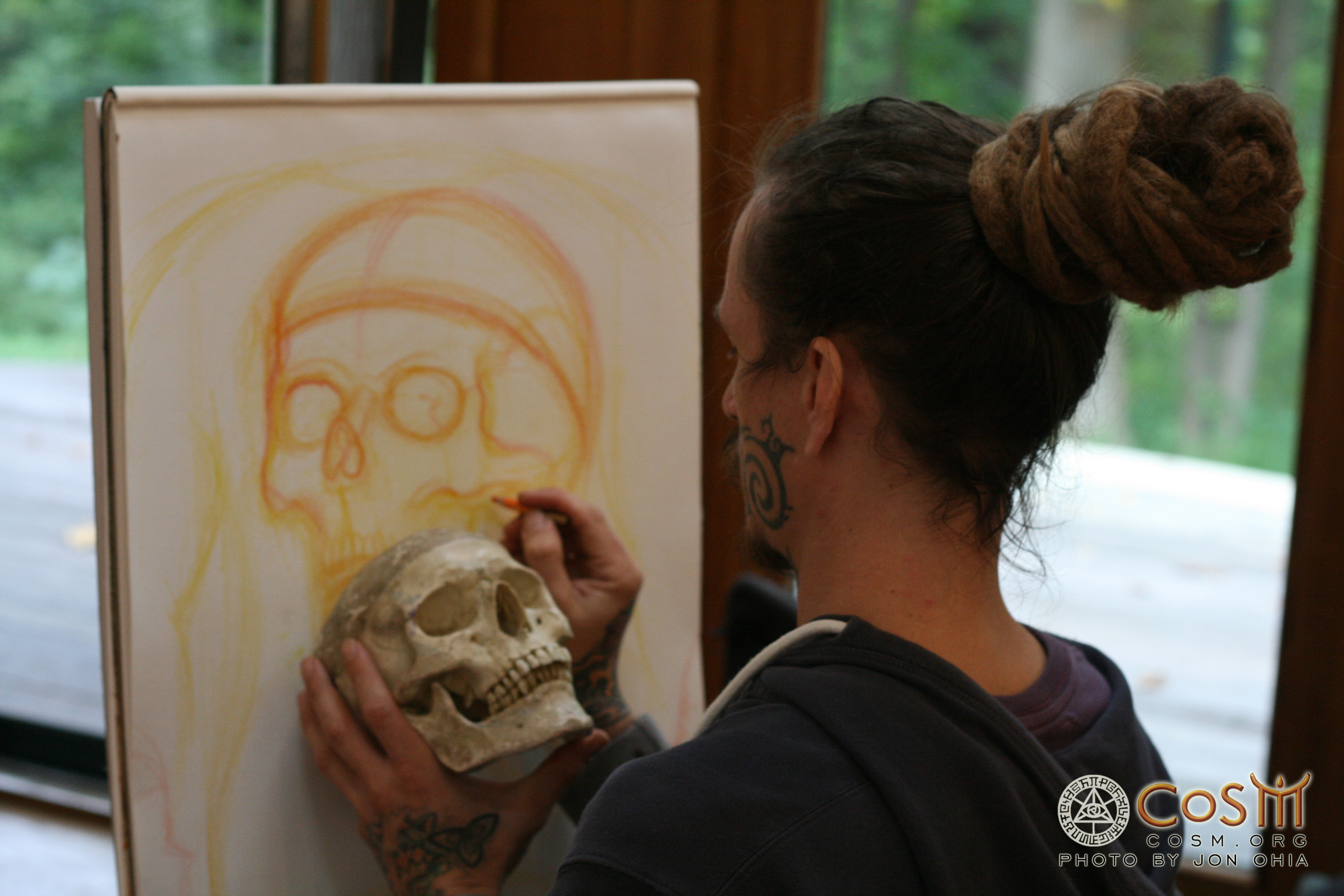 Tattooist, Robert Foltyn, studies the skull in colored pencil.

Allyson Grey marks signiture color patterns for her latest painting.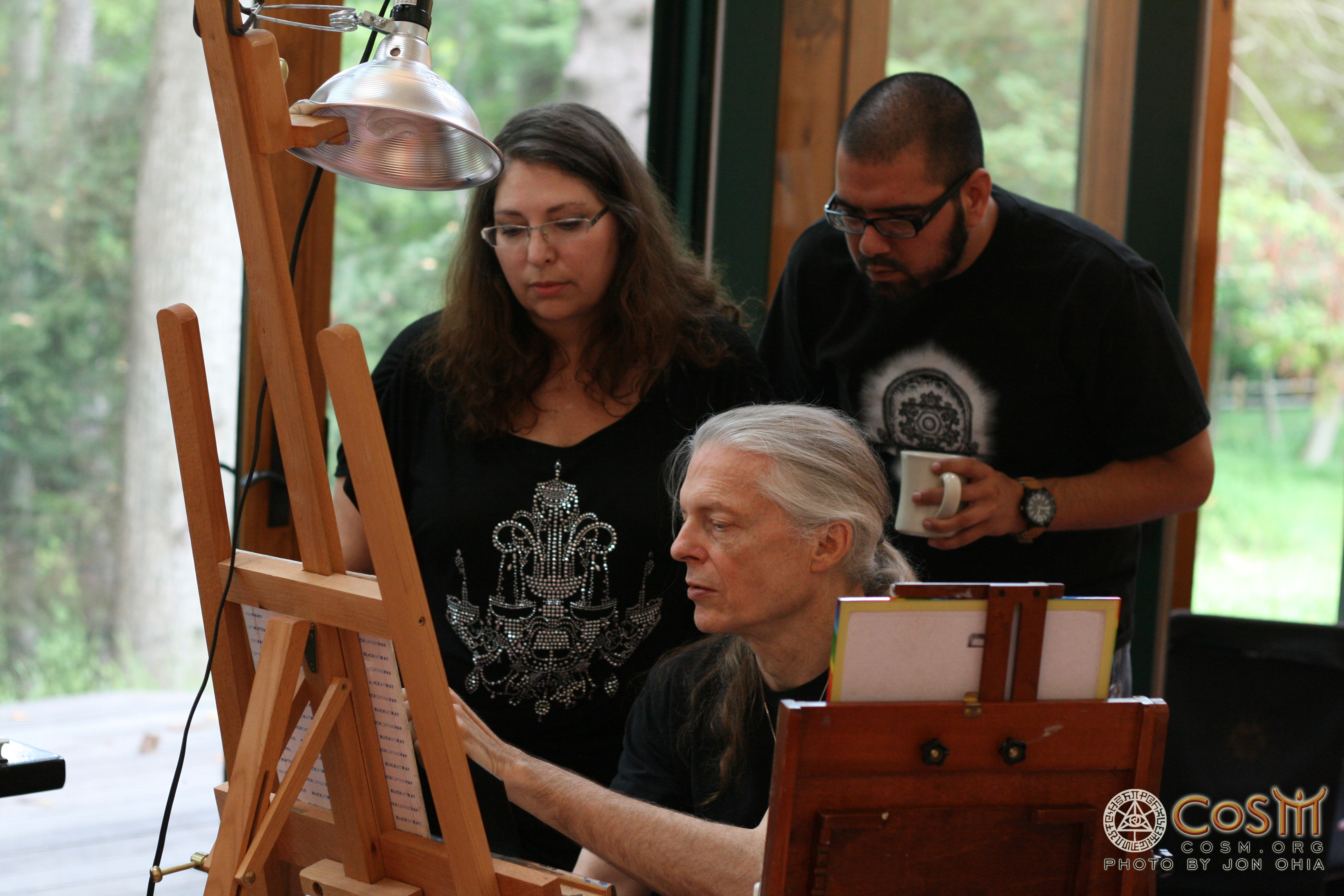 Alex provides a demonstration for Julie Spencer and Trent Rickman.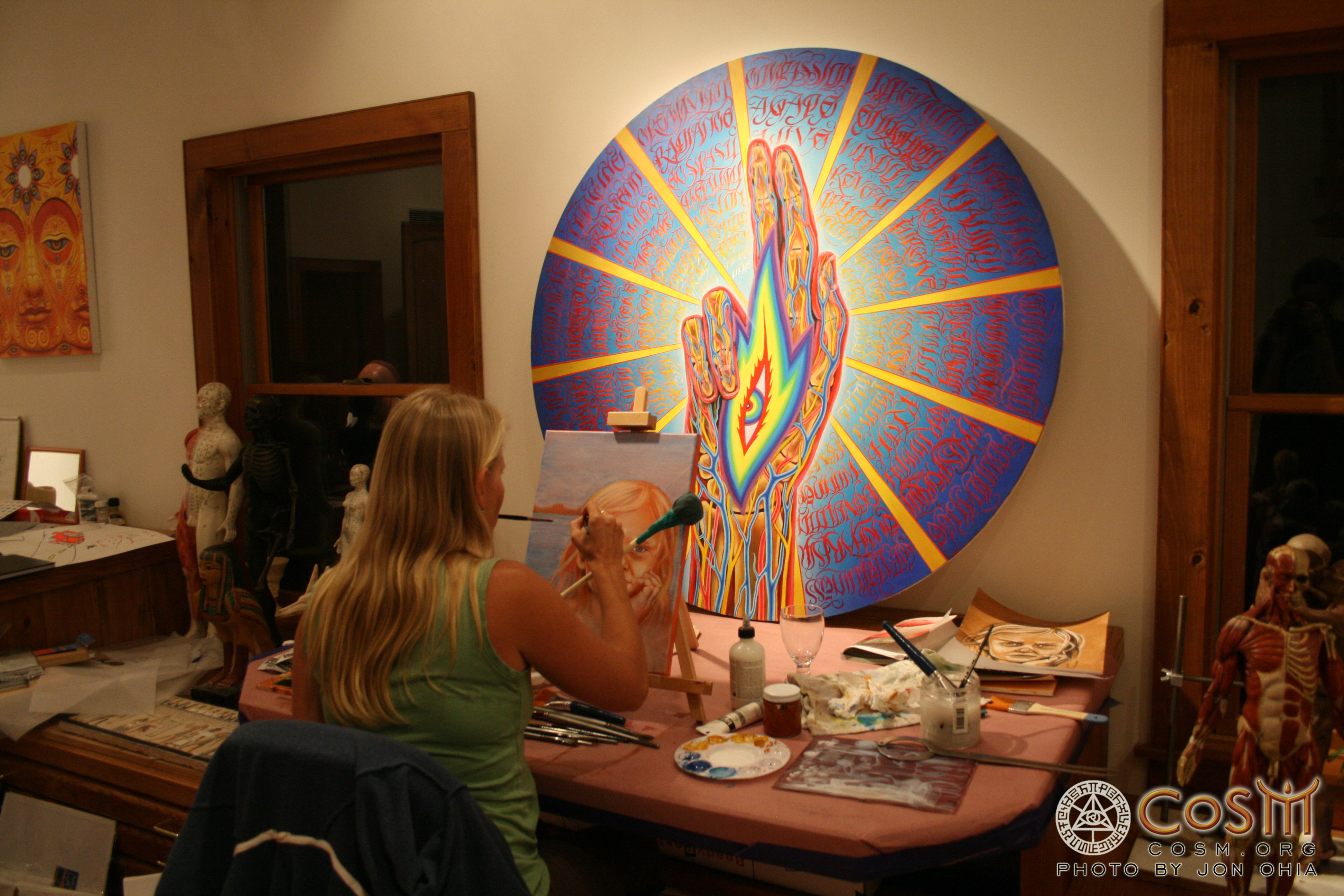 Kristy Gaza painted a portrait of her son.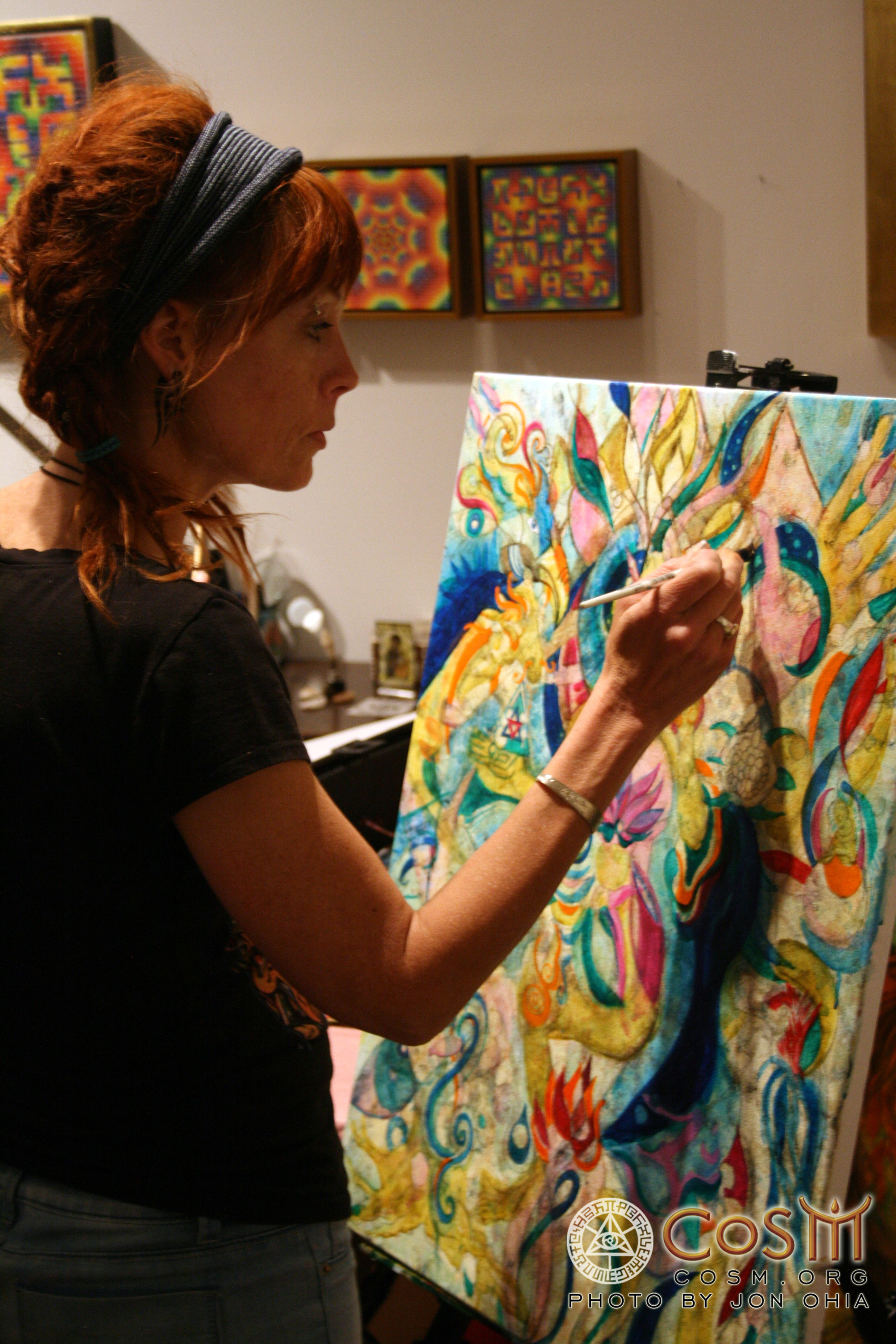 Michelle Crisanti paints a colorful symbolic image.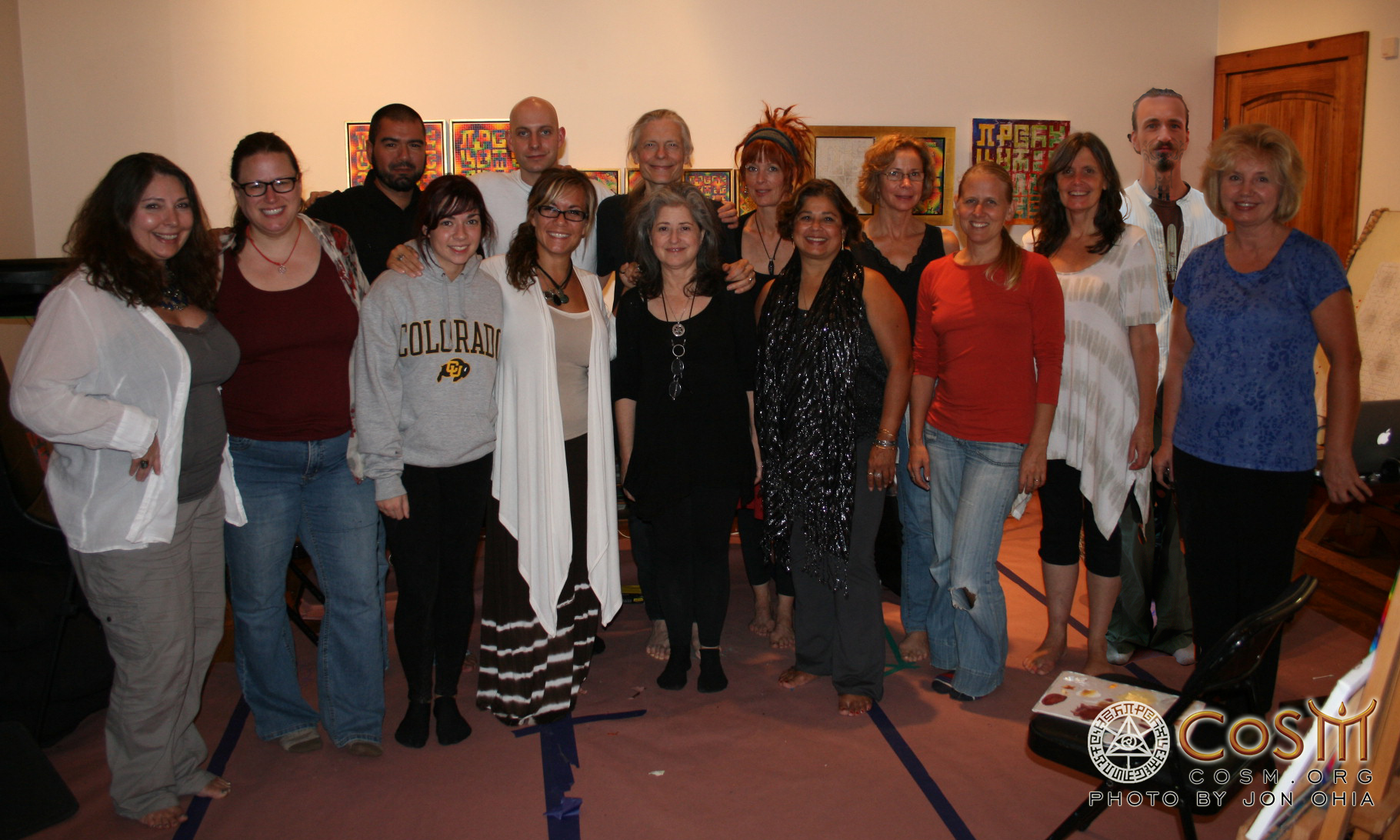 Visionary Painting Intensive, September 2013.