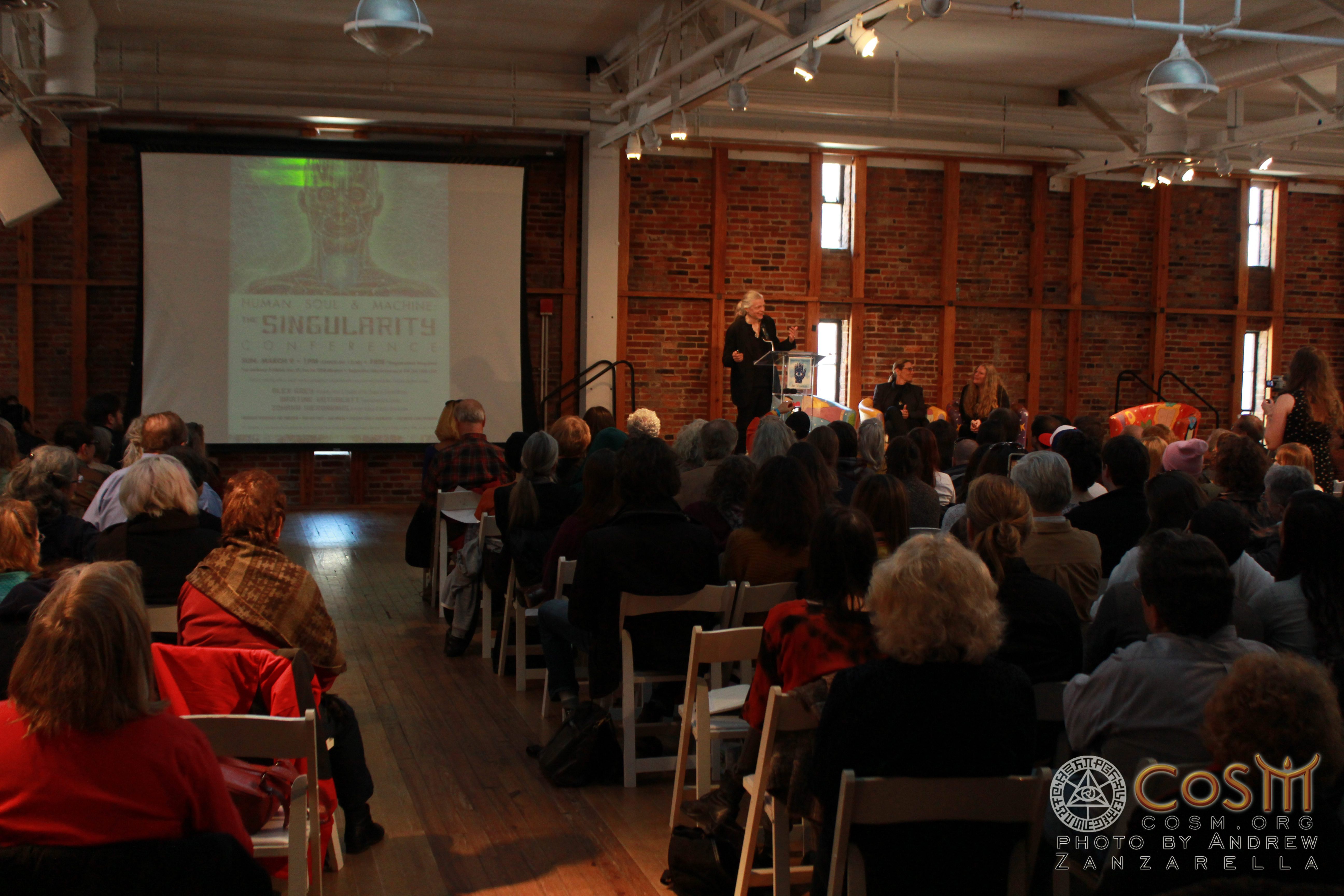 Alex Grey speaking at the American Visionary Art Museum, Baltimore, MD.
American Visionary Art Museum director and founder, Rebecca Hoffberger, hosted "The Singularity", a conference in honor of the museum's latest exhibition, Human, Soul & Machine: The Coming Singularity. Singularity is a term granted to the possible moment in time when man and machine indistinguishably merge with one another; potentially with intelligence far beyond organic human intellect, and an immortal life-span. The panel featured presentations by artificial intelligence developer, Martine Rothblatt,  artist Alex Grey, and futurist author and radio broadcaster Zohara Hieronimus. Together they discussed the body and soul within art, and how emerging technologies may affect our impending future. The Human, Soul & Machine exhibit, which features four of Alex's Greys Sacred Mirrors, is on display at 
AVAM
 until August 31st, 2014.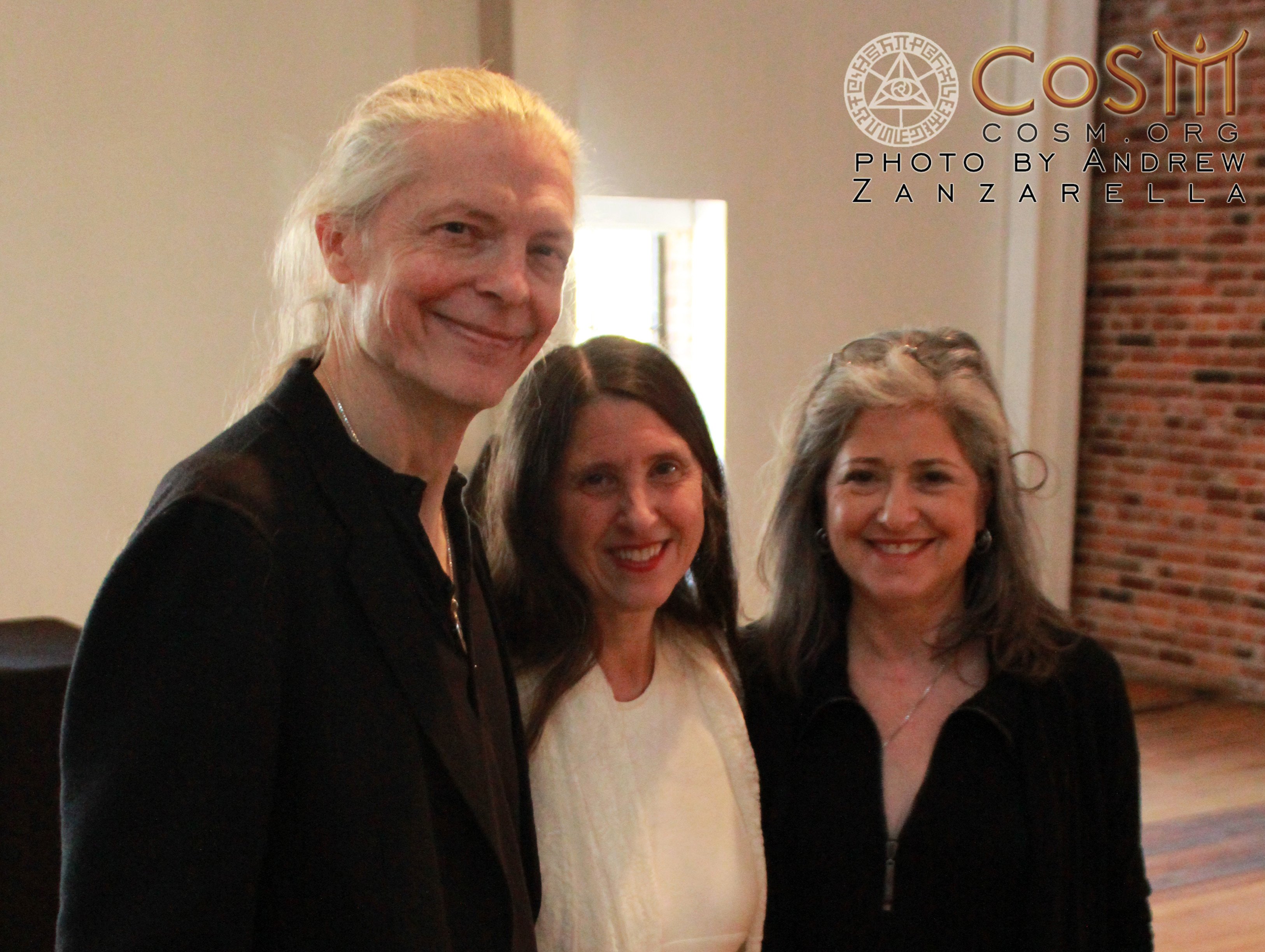 At American Visionary Art Museum:
Alex & Allyson (on the ends) with Jessica Dibb (middle), Spiritual Founder of Inspiration Consciousness School in Baltimore, Maryland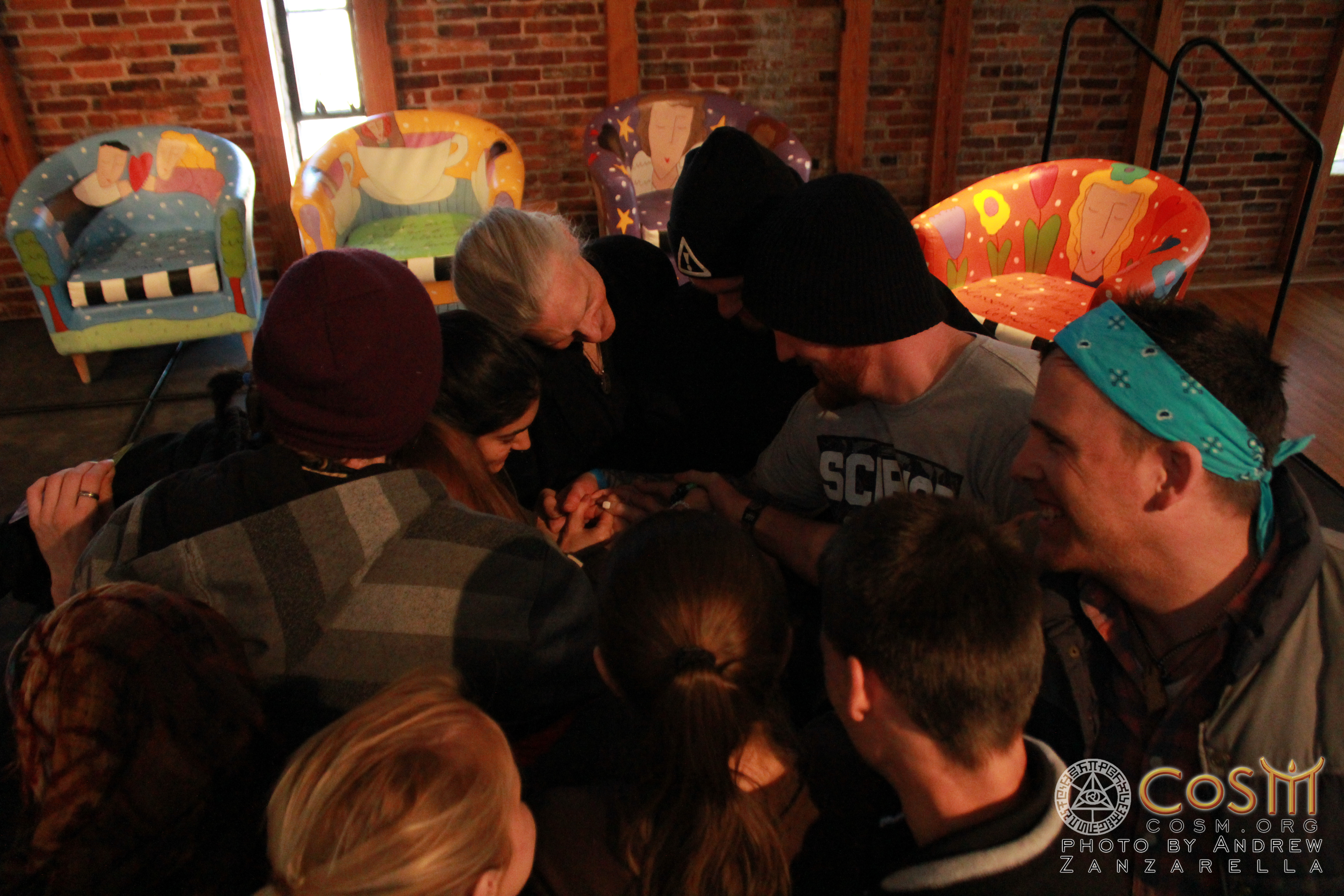 Alex embraced by the Baltimore Love Tribe.