CoSM welcomed the brilliant Shawn Feeney for a workshop exploring the interconnected magic behind sound, music, and the body. He presented elements from his "Musical Anatomy" art series, as well as introduced some of the unique instruments he uses during his "Somatic Sound" sessions.
Shawn guided the workshop through audio meditations, vocal exercises and rhythm games. A combination of art, tuning forks, singing bowls, cymbals, and drums, took participants on a full sensory journey. His sound experiential put patrons at the center of melodic understanding for personal growth and inner harmony.
To get a taste of his music, be sure to follow Shawn on
Soundcloud
. For information on how you can set up a Sound Somatic session and more, check out his
official website
and
Facebook
.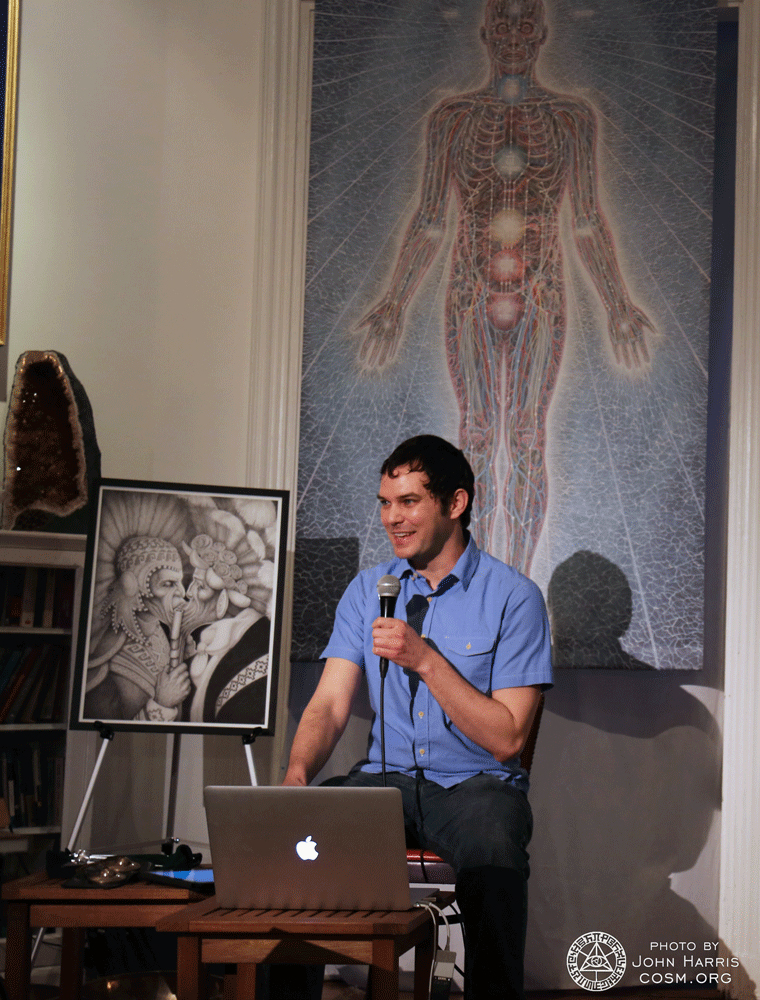 Shawn Feeney shoots a smile during his presentation.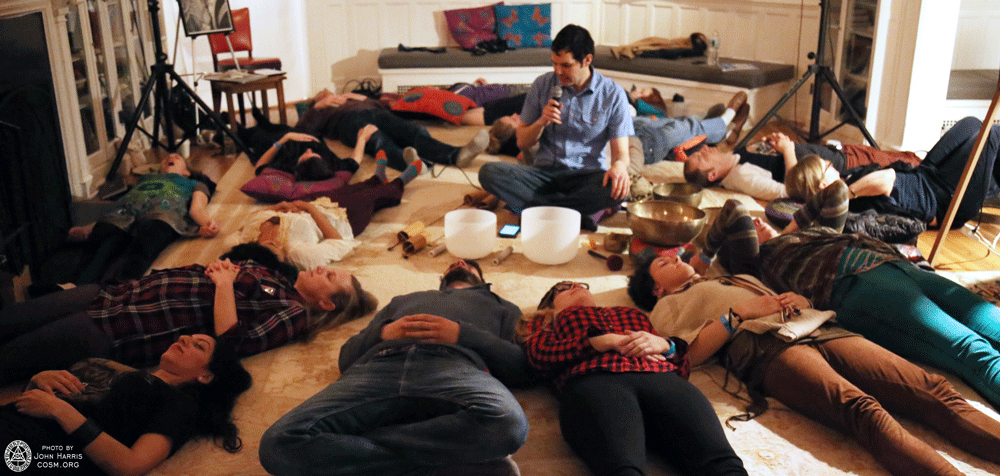 Shawn leading a guided sound meditation.