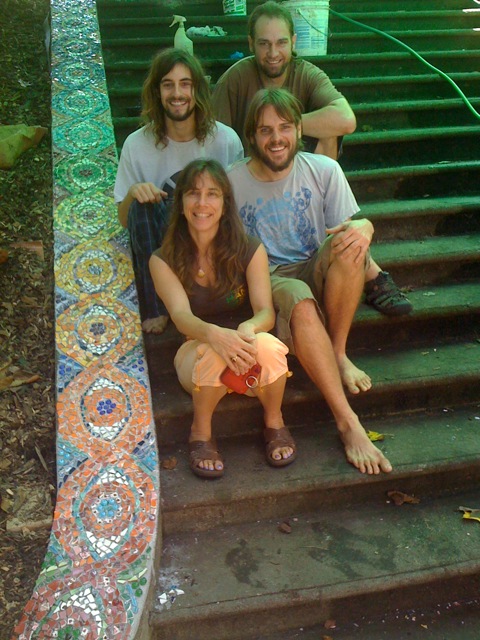 Corinne Feldman, Vishnu Das, Joey Stylz, Noiyeh
Corinne Feldman came to us from Maui with her good friend and helper, Vishnu Das, to create broken plate mosaic at CoSM. The project began by beautifying the stairway to the reflecting pond.  Joey Stylz, one of CoSM's premier builders, master tile man and Free Mason, brought his formidable talents to the task, joined by energetic and capable volunteer, Noiyeh.
The design depicting a flow of vision, a chain of eyes and spectral light, descending and ascending the stairs, was a collaboration of Alex, Allyson and the mosaic artists.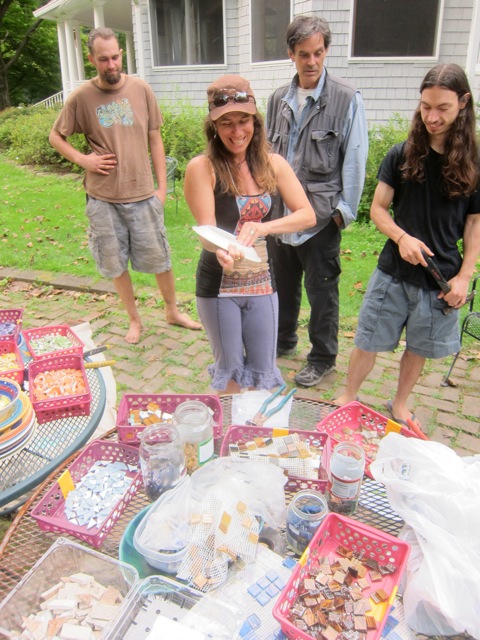 Joey, Corinne, J.P.  Harpignes, Syd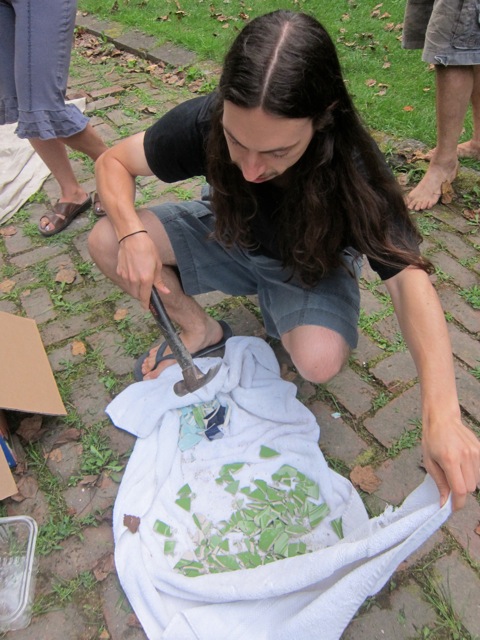 Syd crushing plates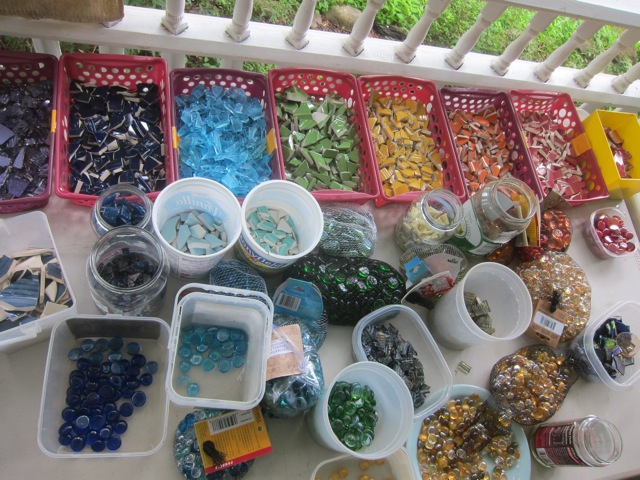 The Materials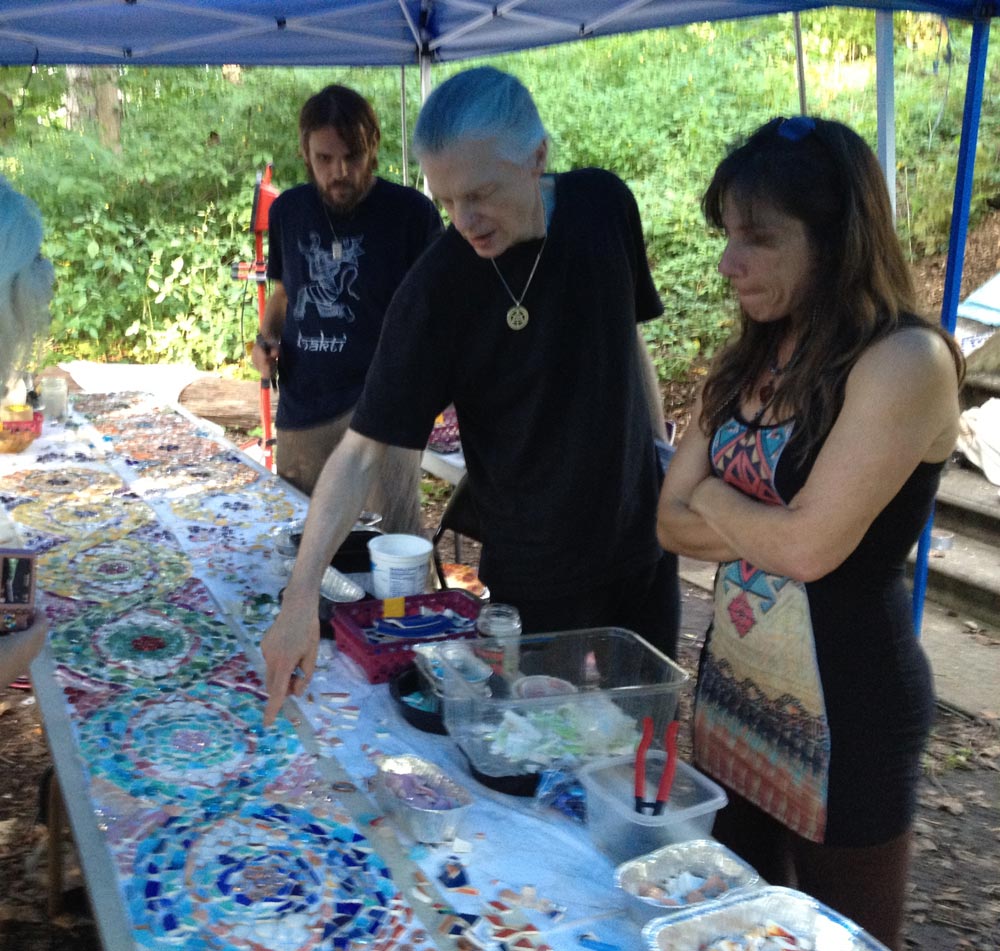 Alex going over mosaic design with Corinne and Vishnu