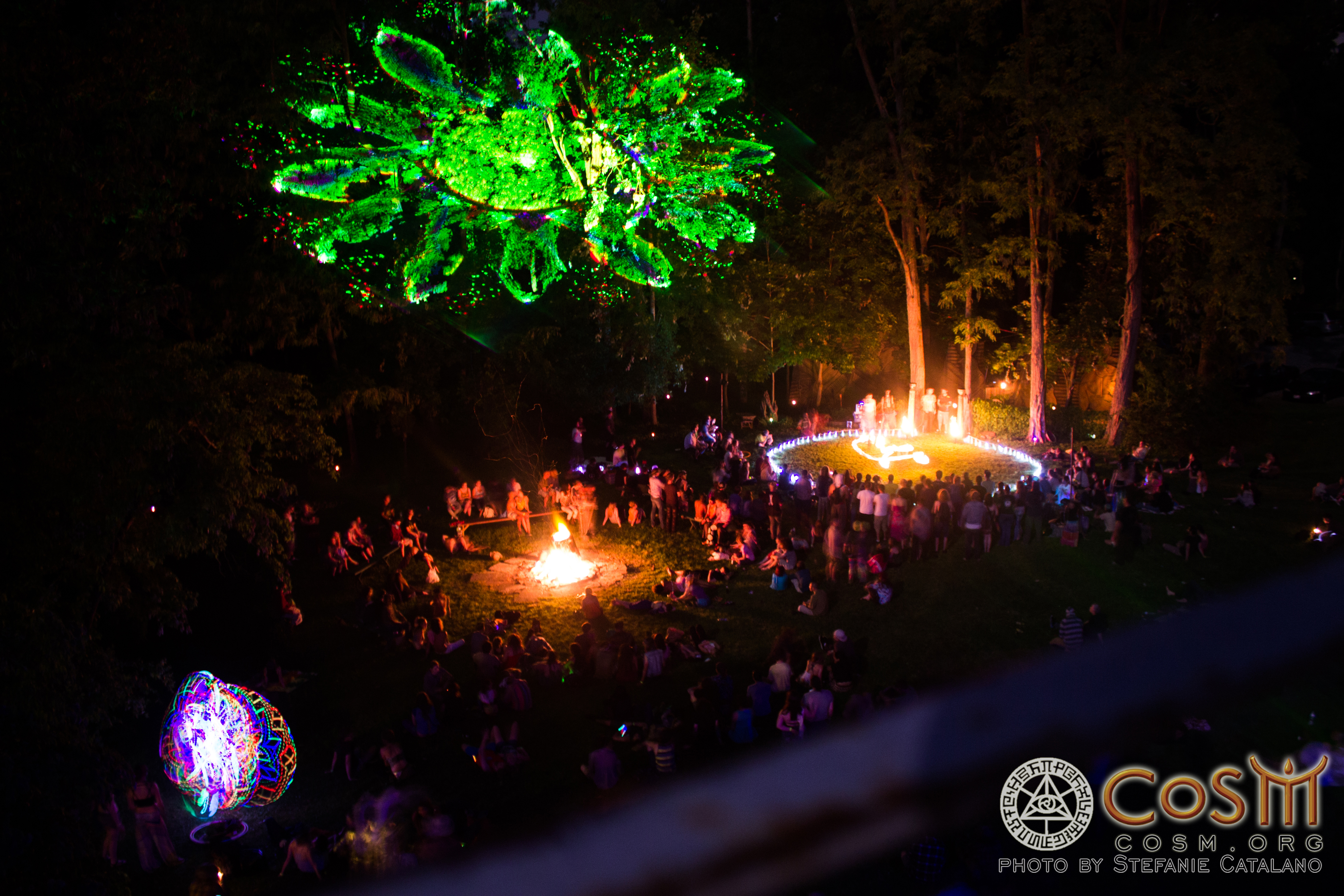 CoSM Summer Solstice Celebration, 2013
For this year's "Super Moon", when the full moon is closest to the earth and appears fullest in the sky, the CoSM Full Moon Ceremony was combined with the Summer Solstice Celebration.  Marshall Lefferts offered the pre-Full Moon Workshop, tapping into cosmic forces and bringing us face to face with the mysteries of life and creation, the Cosmometry of the Holographic Universe. Marshall presented the  paradigm-shifting research of physicist, Nassim Haramein, Foster Gamble and others, revealing hidden patterns great and small within cosmic design and the fundamental nature of reality.  Learn more about Marshall's work at 
www.cosmometry.net.
CoSM's most attended on-site event ever, Grey house and CoSM grounds attracted guests from all over the world.  Alex and Allyson opened the ceremony poetically illuminating the magic of summer and the blessings of harmonious seasonal 
celebration. Live music performances and poetry in the library promoted healing and intention setting.
After the ceremony, innovative soundscapes pumped from the DJ booth and throughout the house by accomplished Bay Area headliners, Torrin Goodnight of Bird of Prey (
www.birdofpreymusic.com)
, and Danny Beall of NitGrit
www.nitgrit.com
. Magical sets were also offered throughout the night by DJs Dryad, Brandon Adams, Eli, Ohia, Psylander, and DJ Cloud.
Breathtaking belly dancing was performed by Sarah Jezebel later by the nerd-E Crew. Live painters Burgandy Viscosi, Sharon Stelluto, and Joness Jones channeled the vibrant energy of the night into form.  An innovative painting collaboration between Adam Psybe, Martin Cash & Kaliptus resulted in a stunning work now on display in CoSM's Grey house. Outside, the moonlit nature was transformed into glowing geometric patterns and animations by the lasers of Silent Stream. Fire Spinning performances by Phantomime, Shasha the Fire Gypsy, and other talented fire manipulators captivated the audience and blazed throughout the night.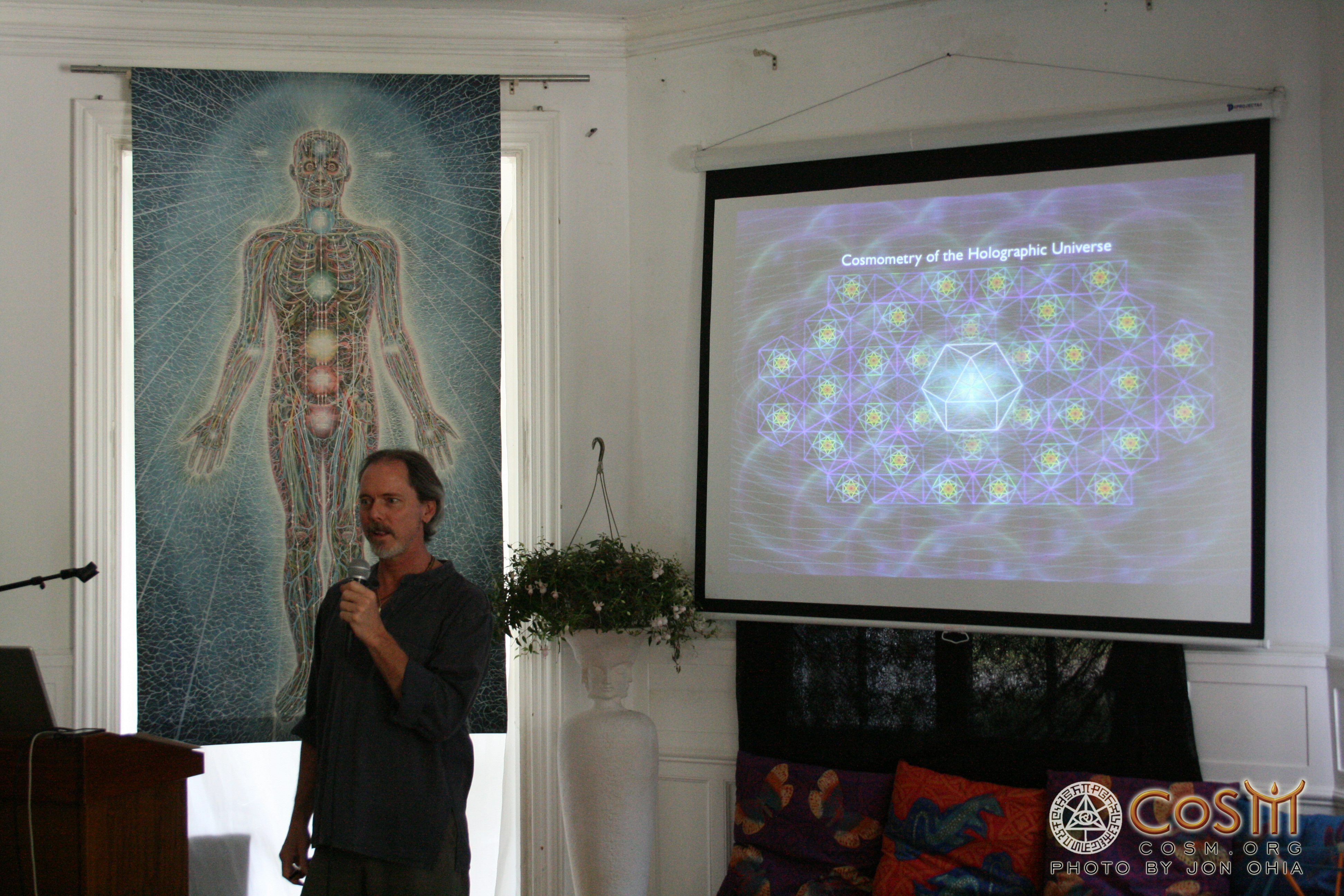 Marshall Lefferts discusses Cosmometry of the Holographic Universe.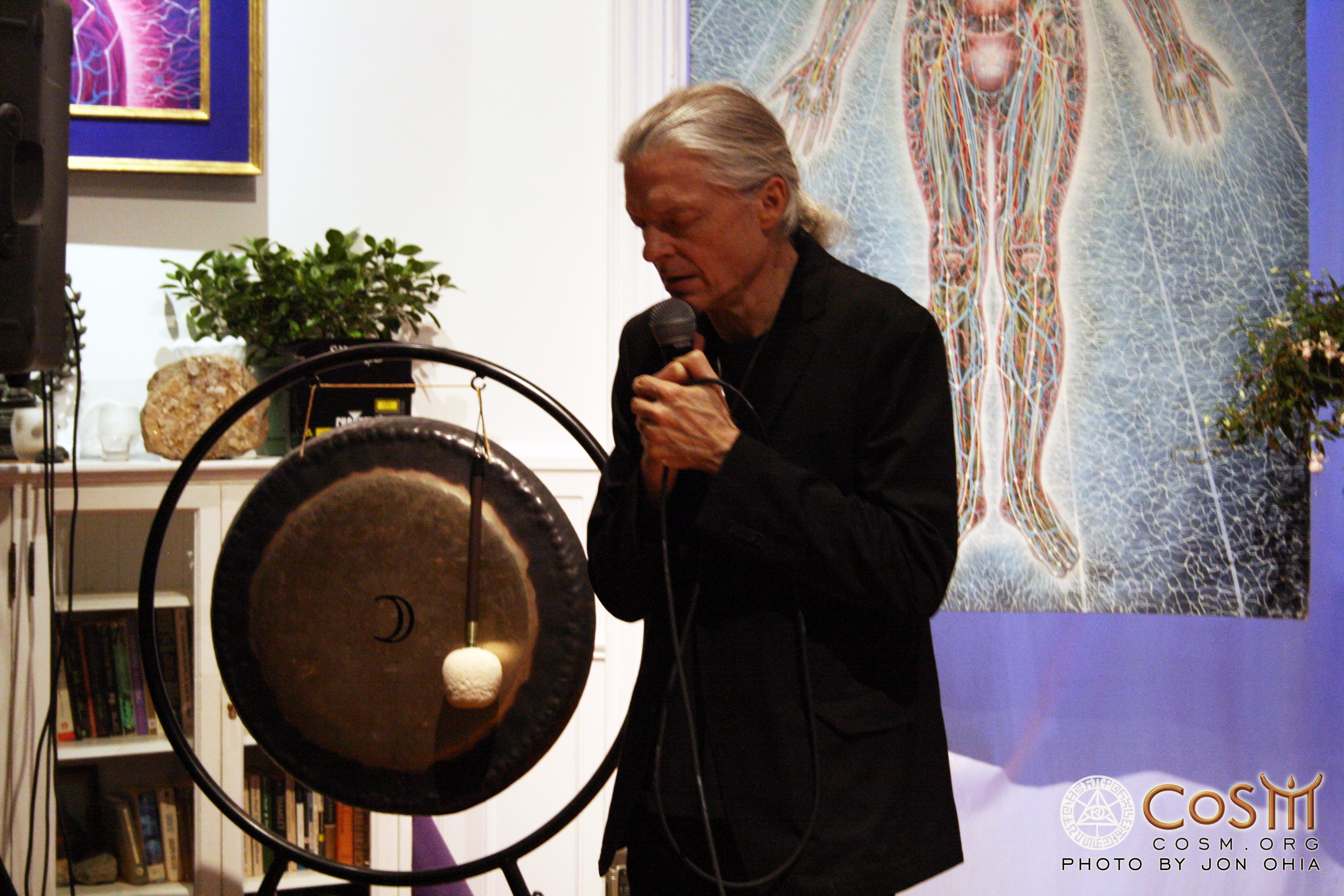 Alex Grey speaking about the Super Moon and Solstice.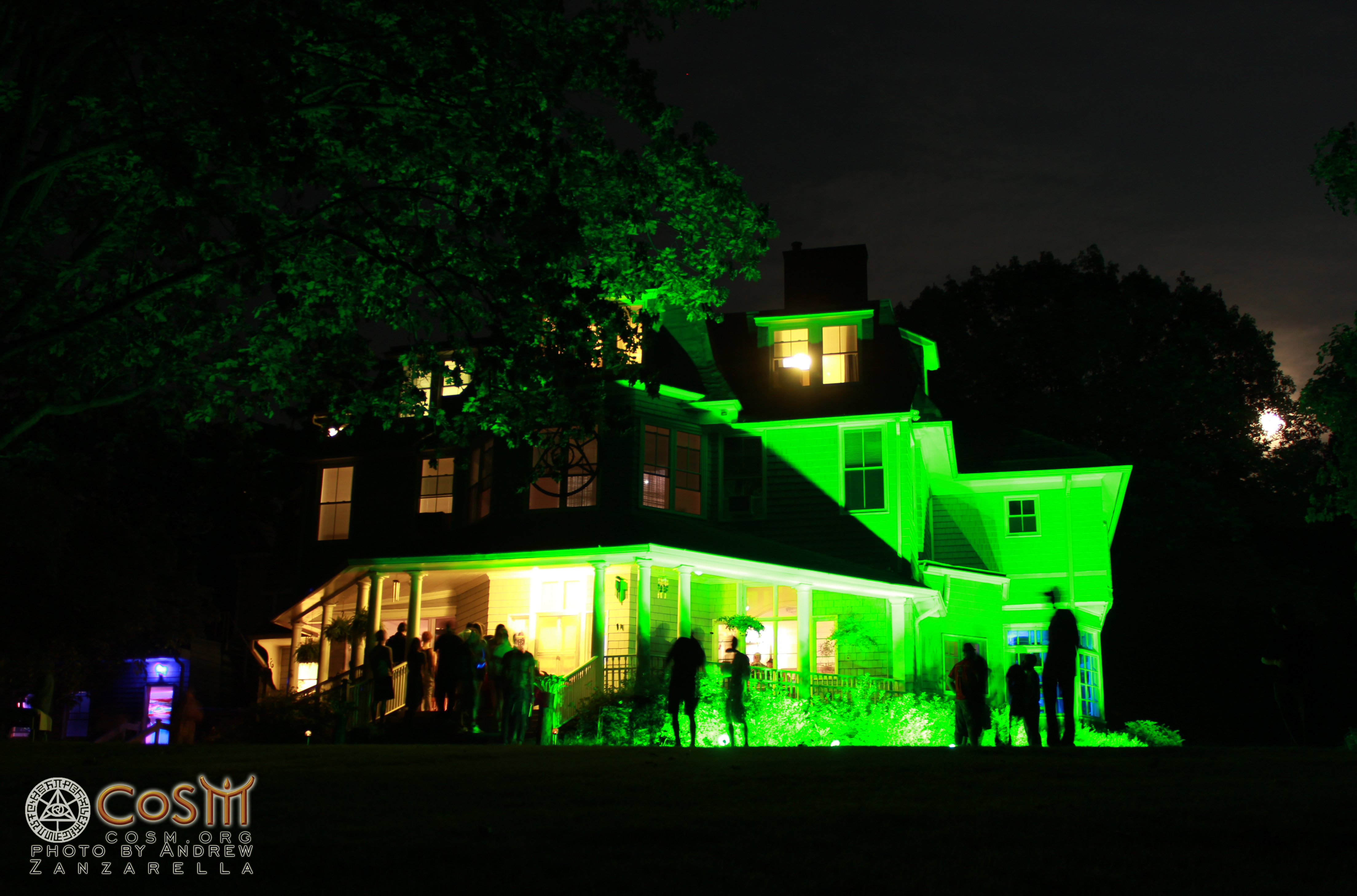 Guests outside the festively lit Grey house as the "super moon" rises behind the trees.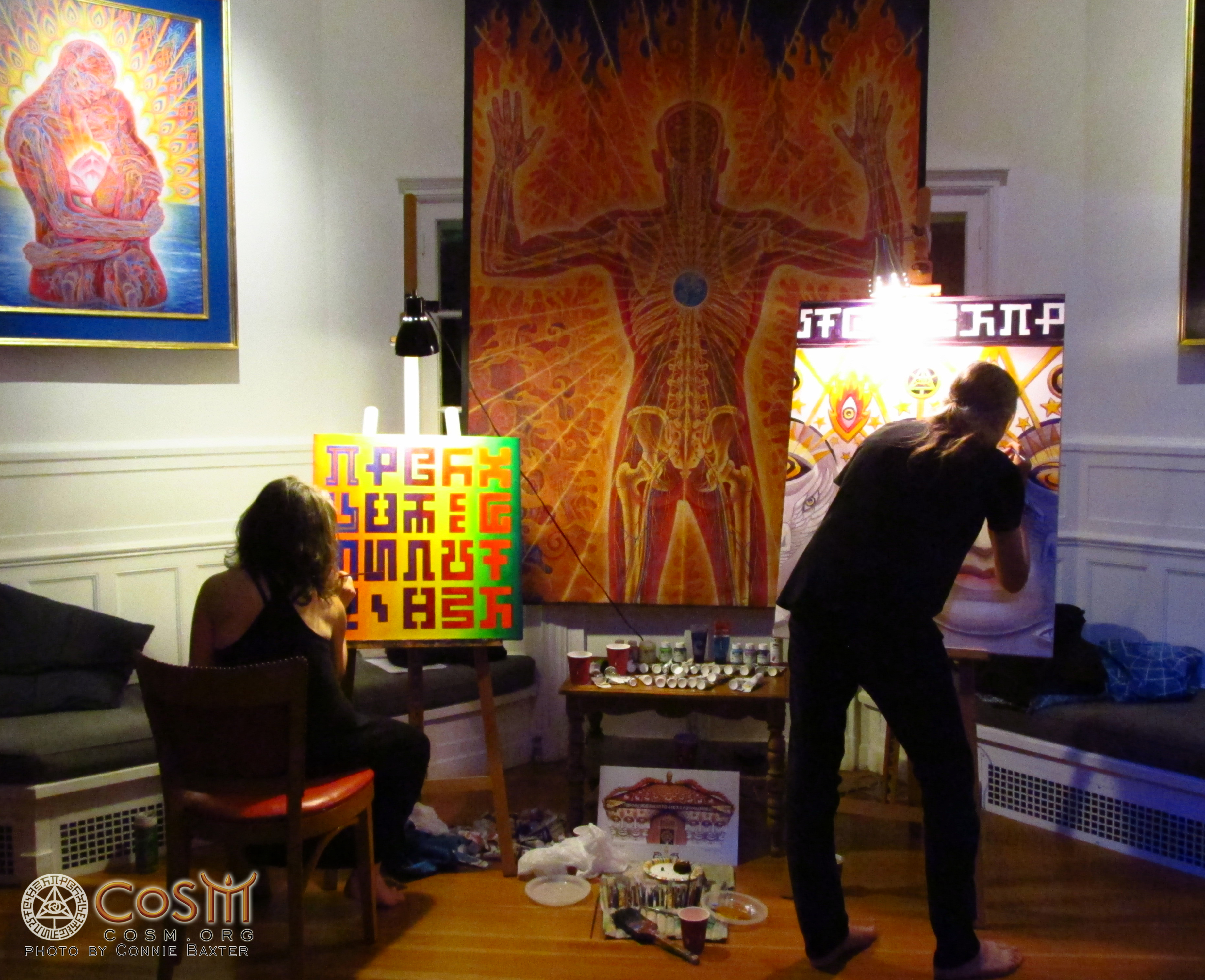 Allyson Grey and Alex Grey live paint together.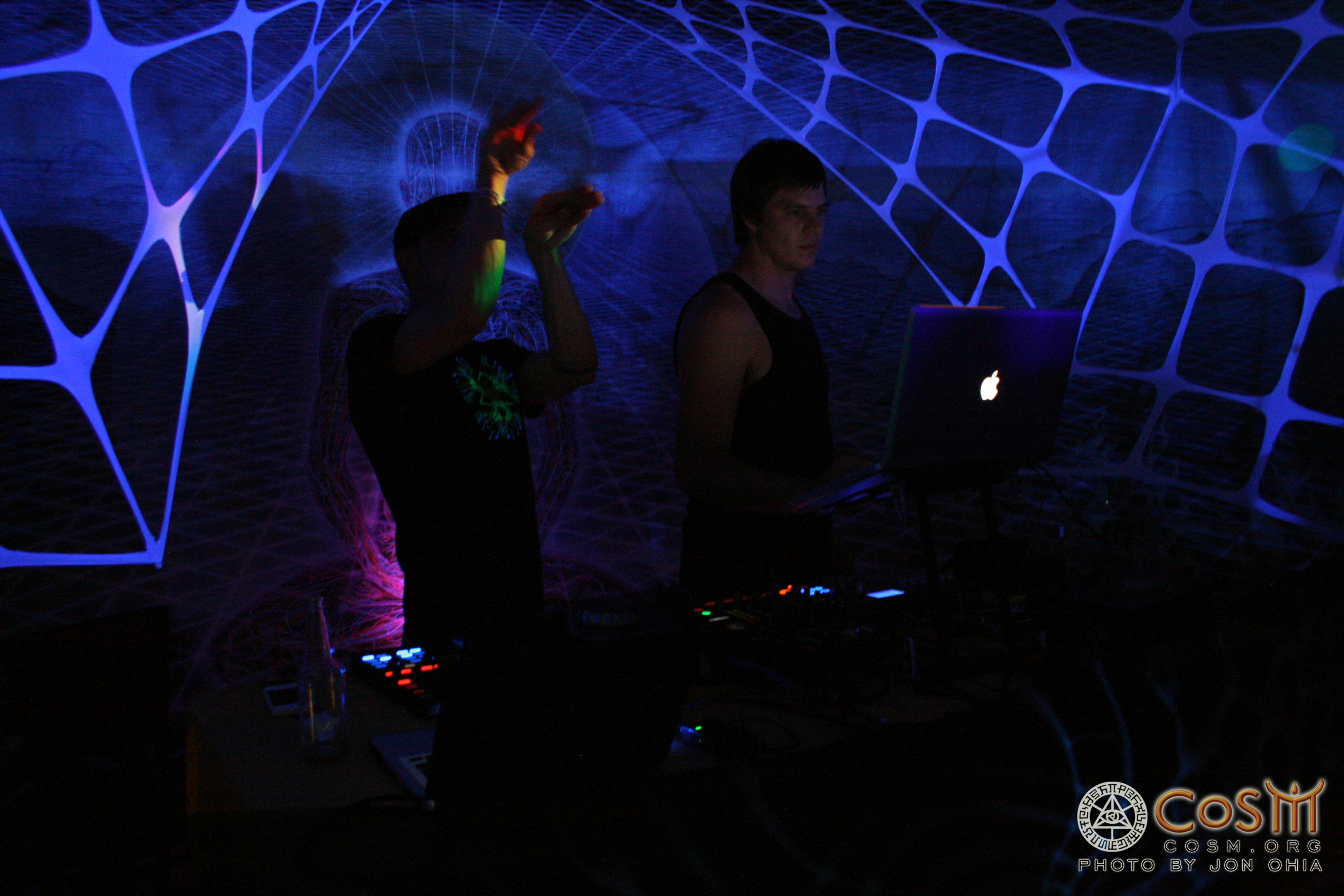 Bird of Prey and NitGrit in the DJ booth.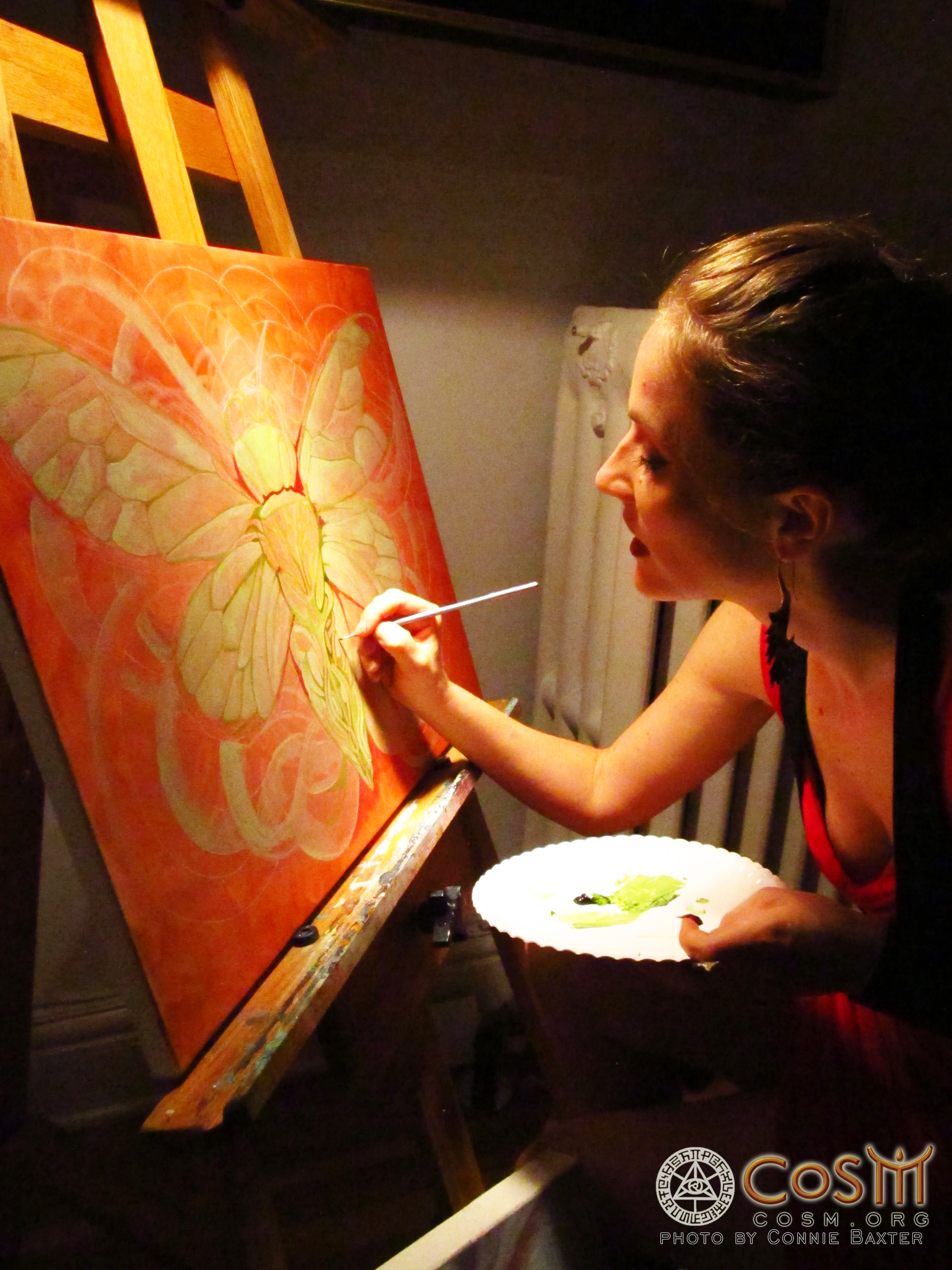 Sharon Stelluto honoring the cicadas in her live painting piece.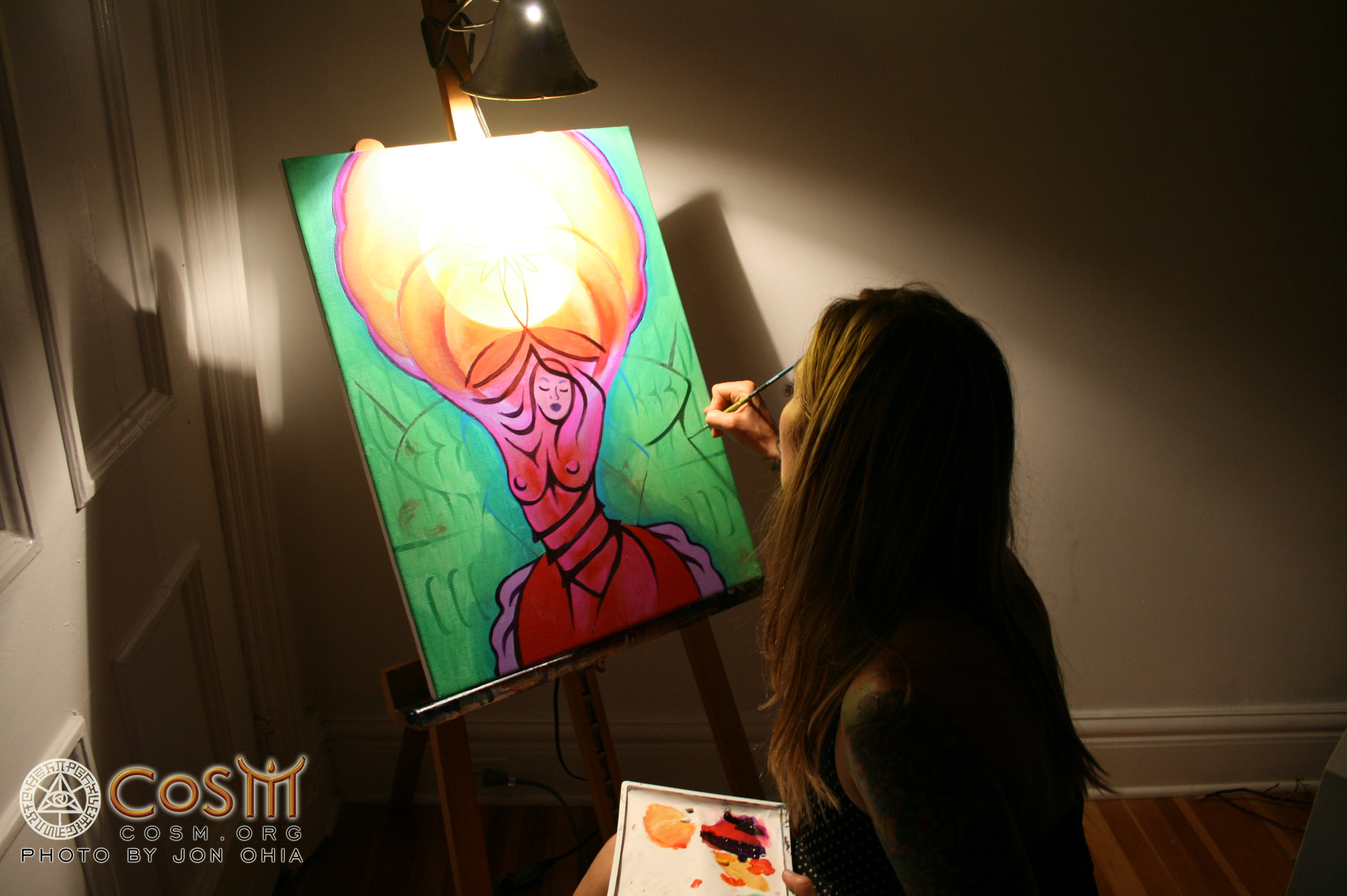 Burgandy Viscosi live painting a light being.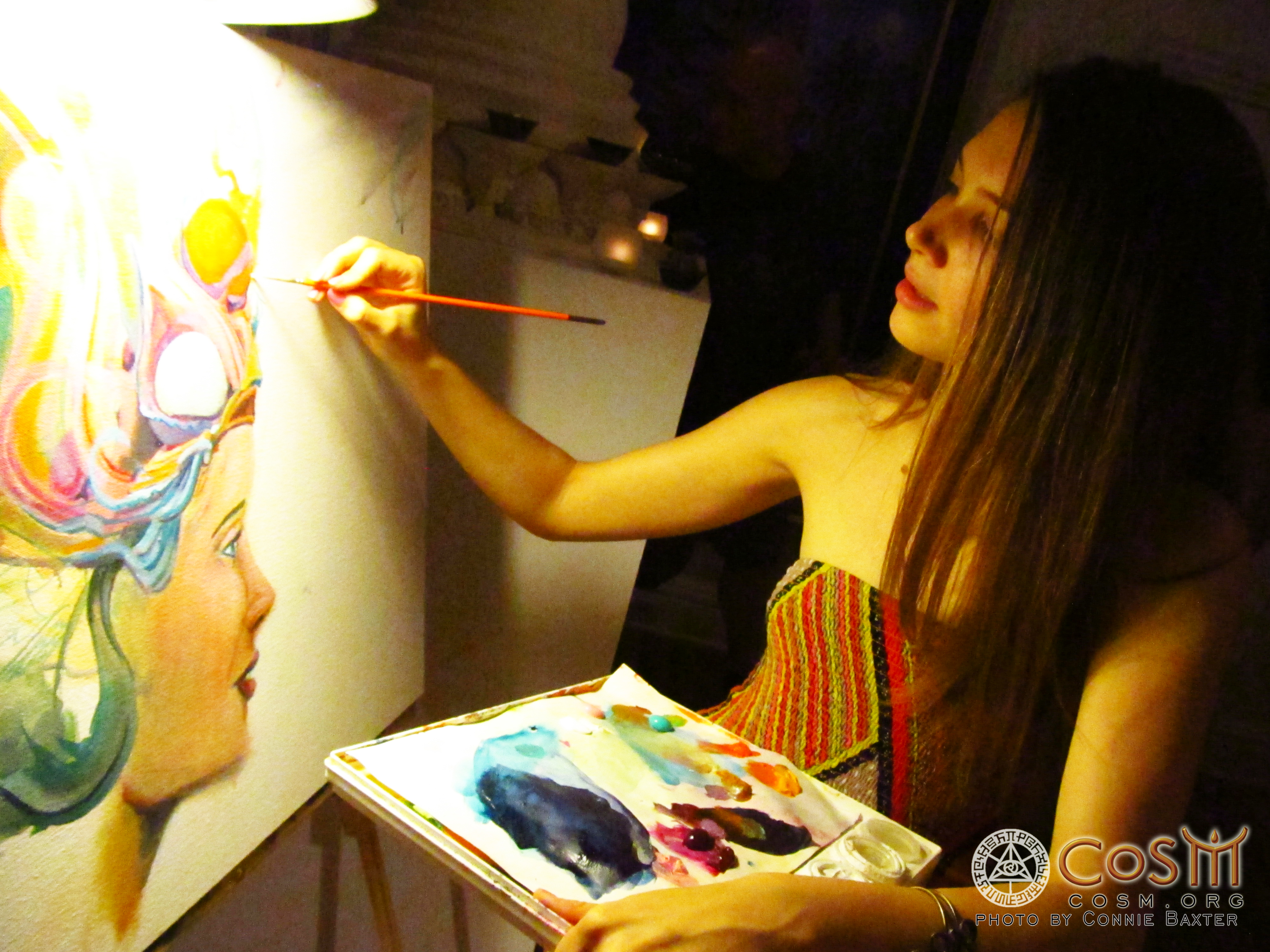 Joness Jones painting the spirit of the Solstice.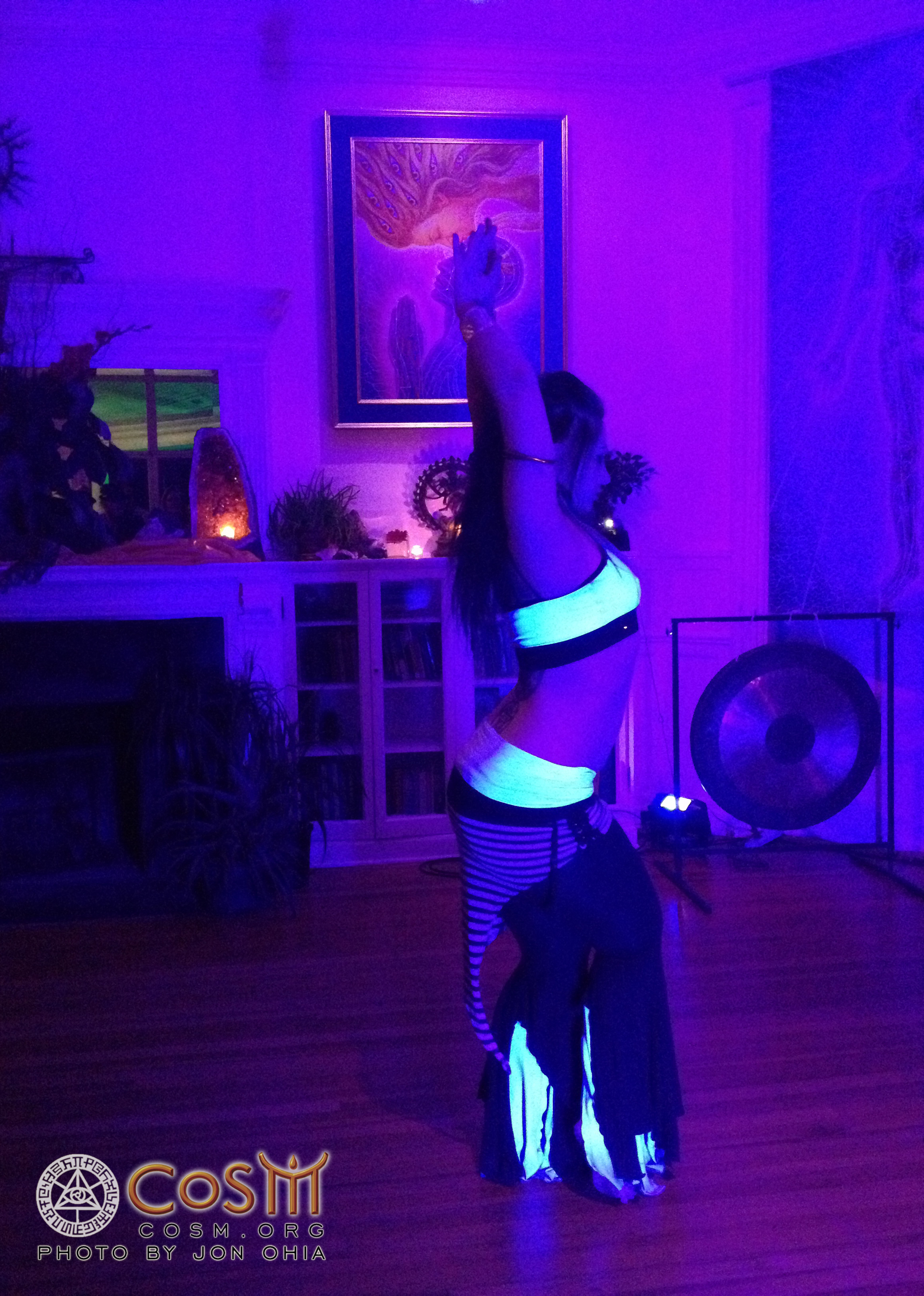 Sarah Jezabel strikes a beautiful pose during her belly dance performance.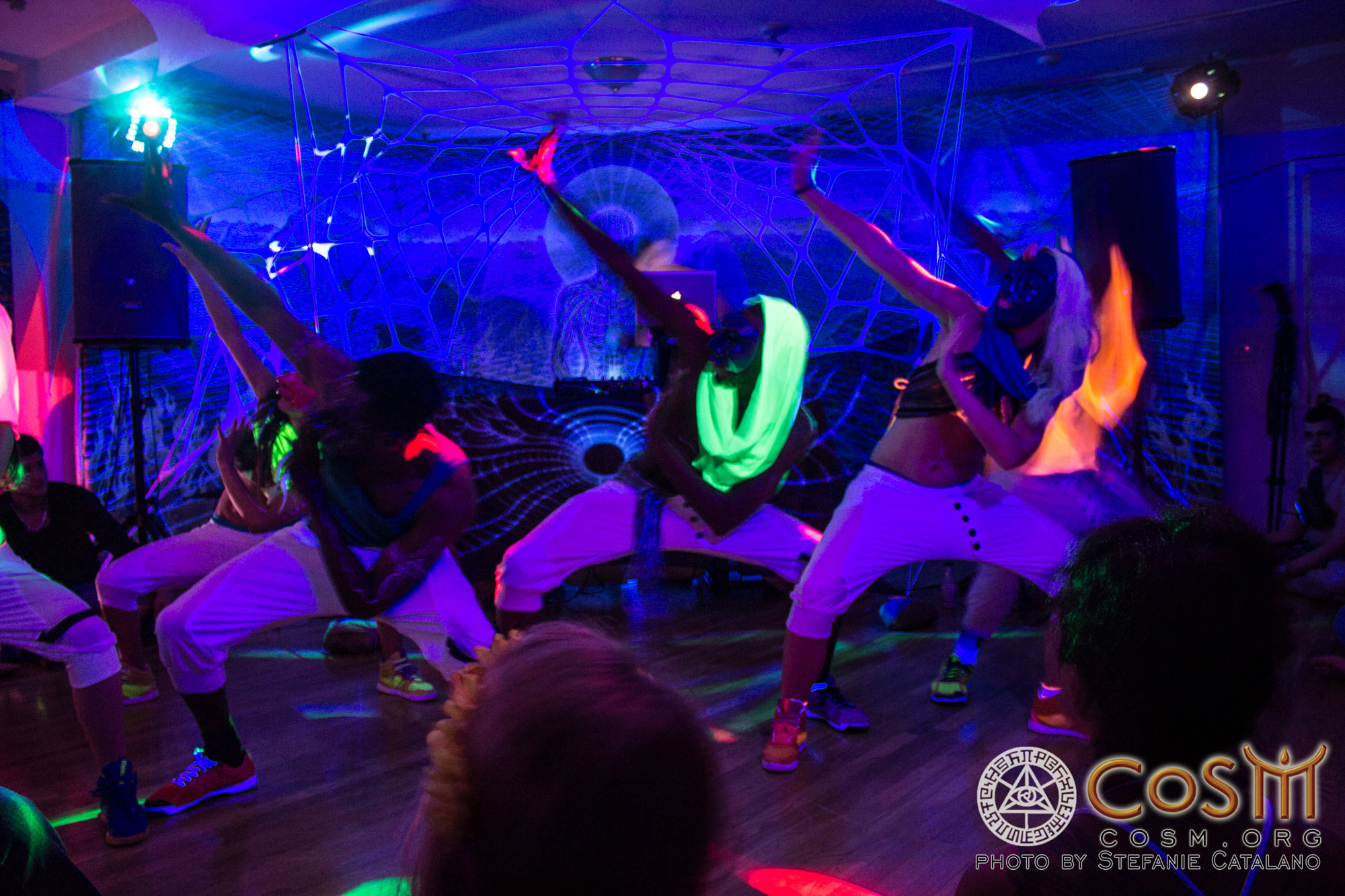 The nerd-E crew perfectly synchronized with NitGrit's music.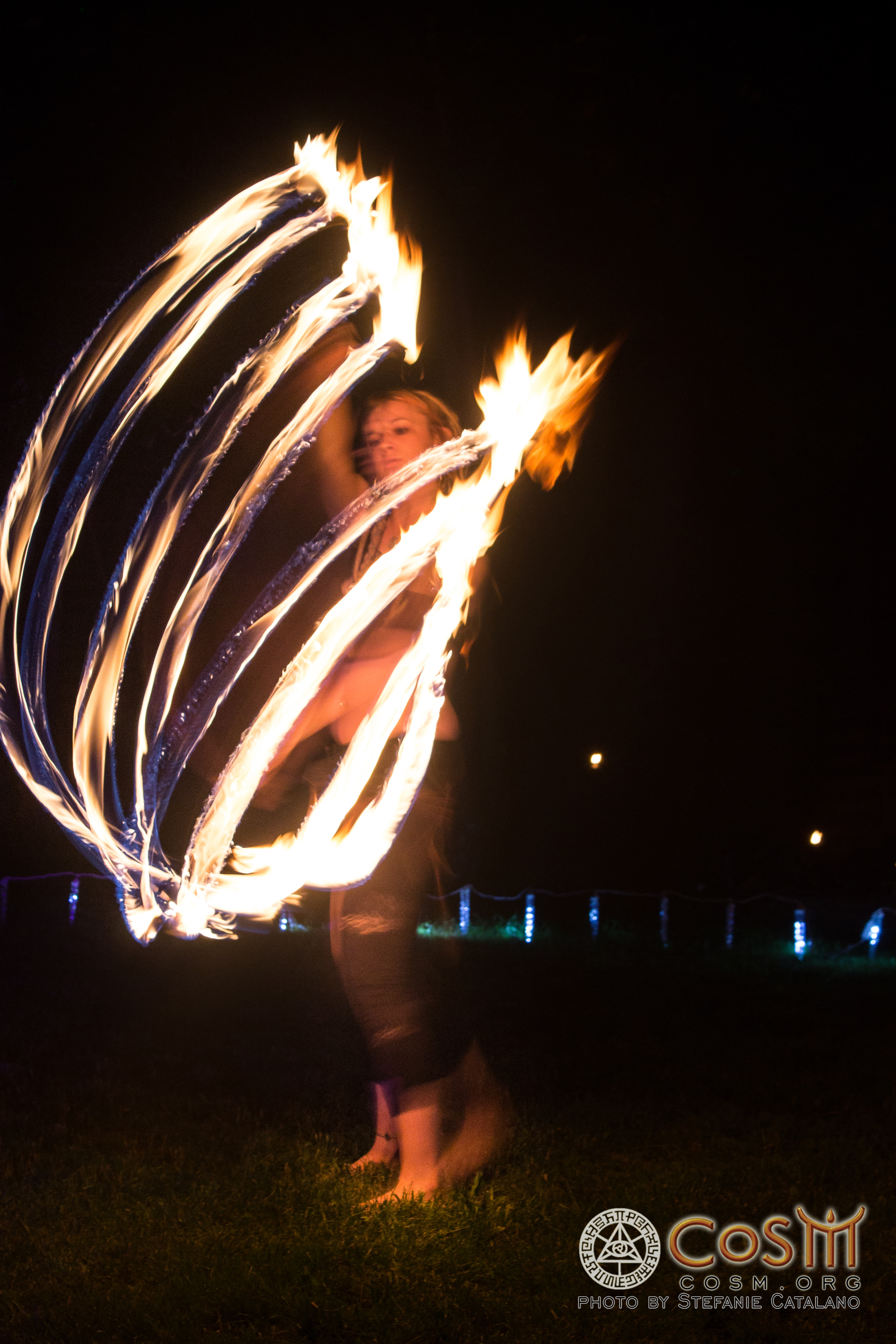 Hanna Shansky dancing with fire.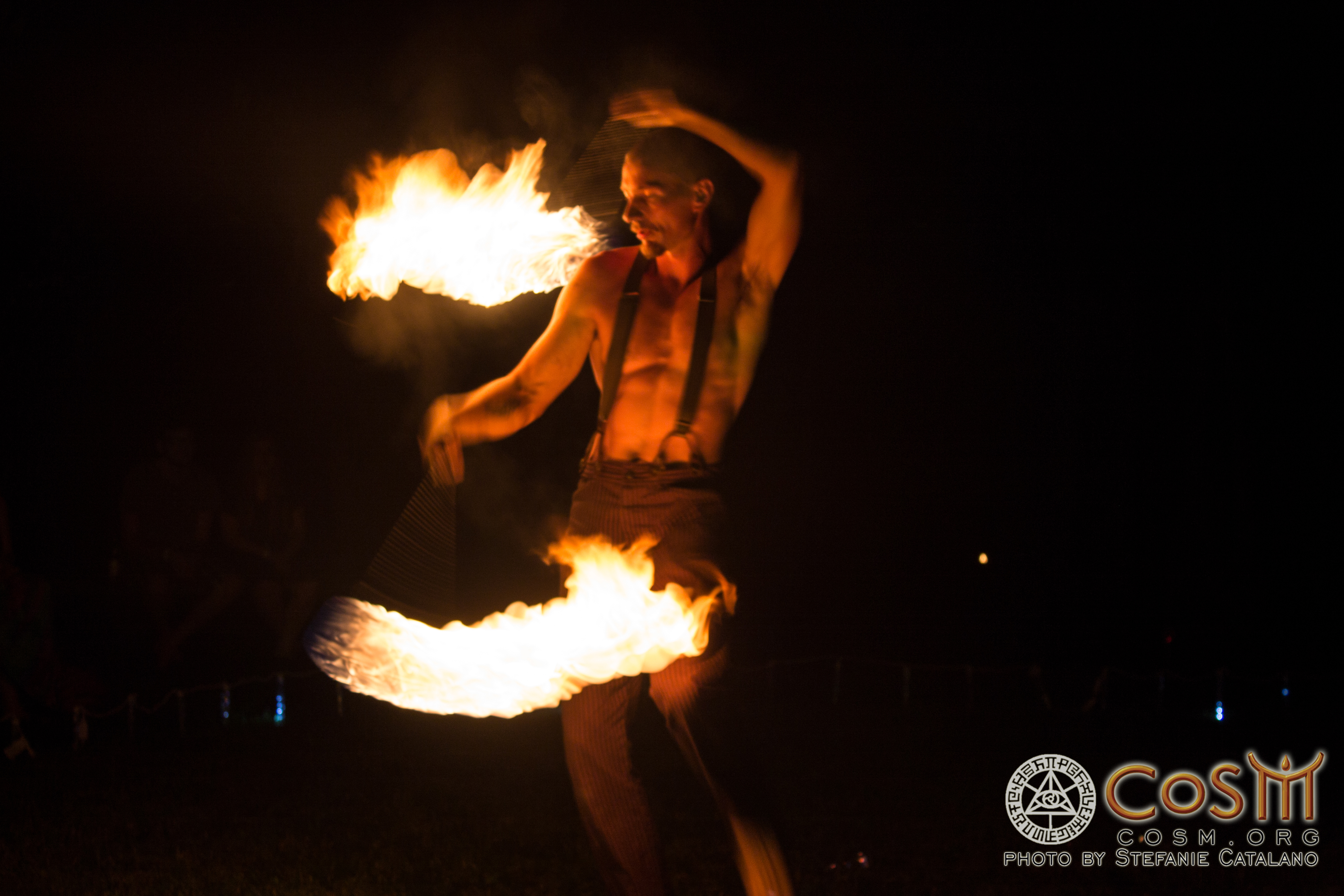 A fire spinner performing.