(click play to watch video)
Alex's recent TEDx Talk, "Cosmic Creativity: How Art Evolves Consciousness", was performed at the Maui Arts & Cultural Center on January 13th, this essential twenty minutes offers a journey through Alex's art, distinguishing phase shifts of awareness and showing how visionary icons of interconnectedness are transformative.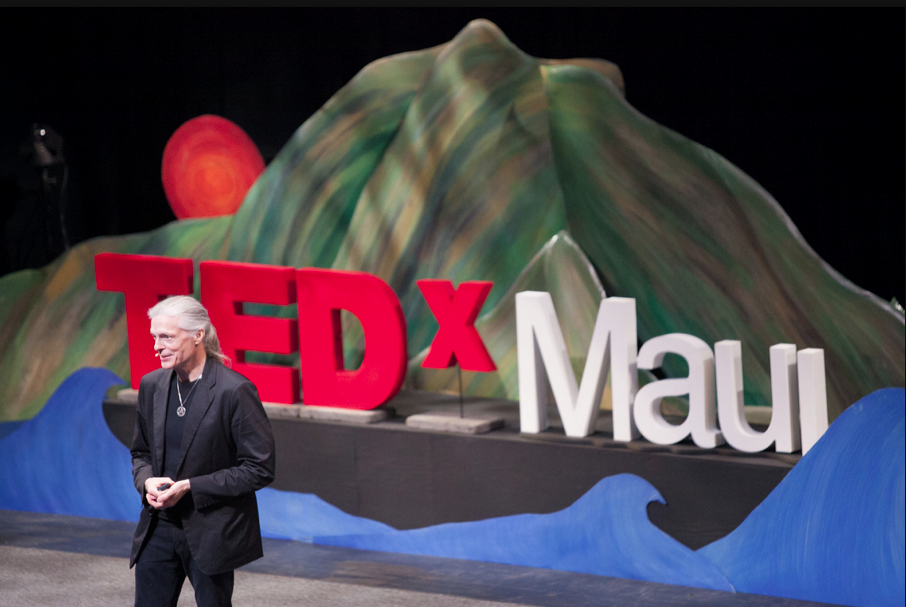 On stage at TEDx, Maui.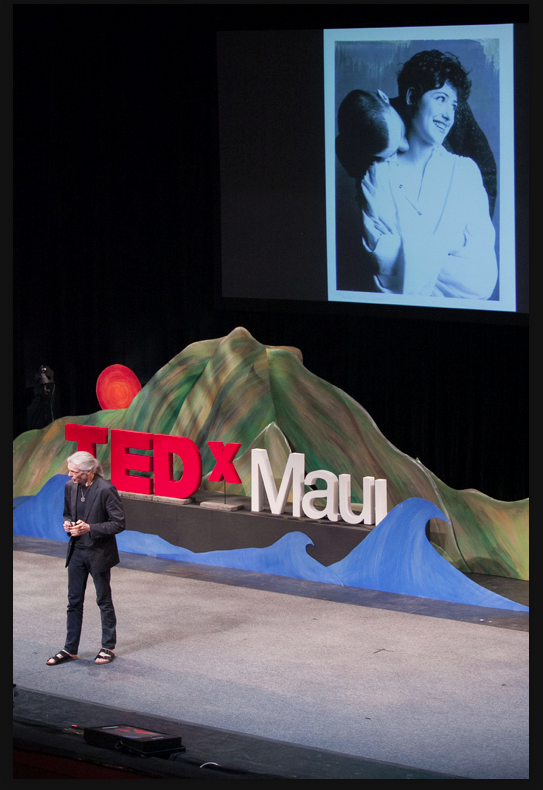 Alex speaking about the night he met his wife, Allyson.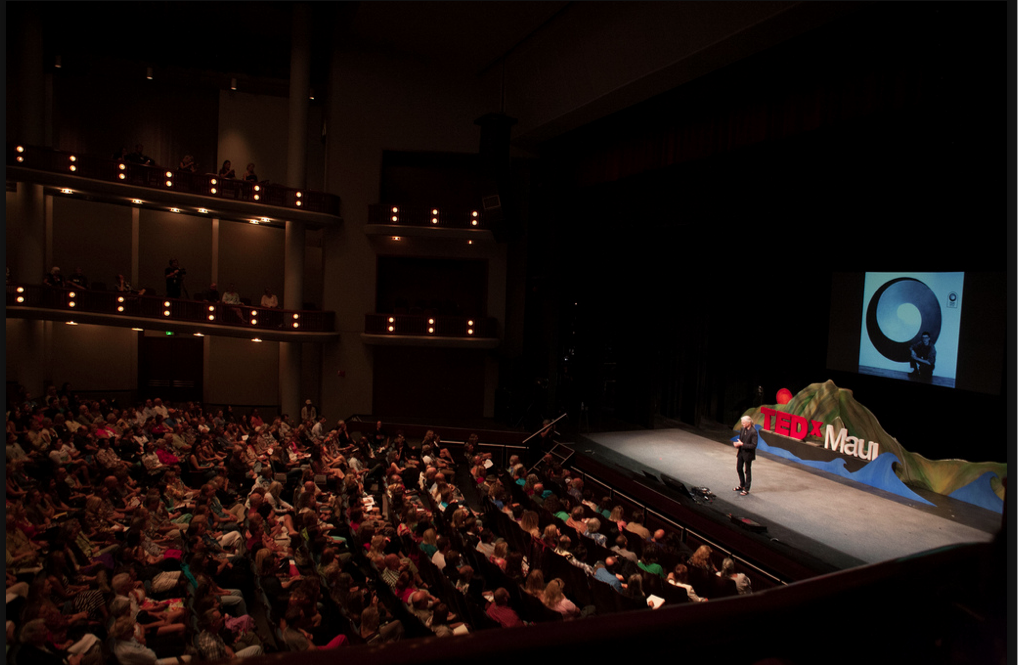 Alex addressing the TEDx crowd.