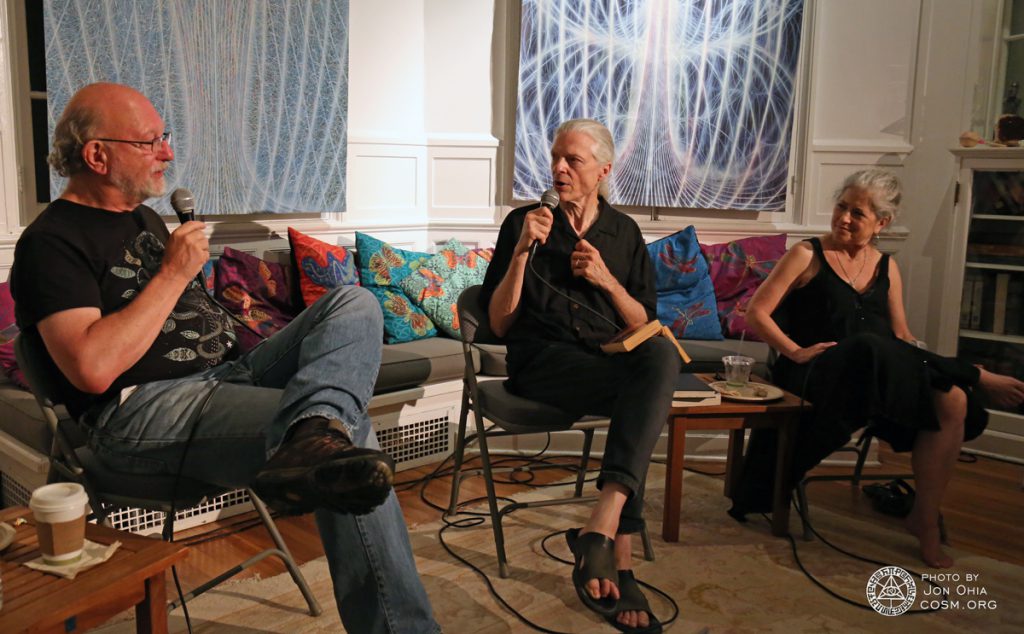 CoSM was delighted to welcome back psychonautic superstar, Dr. Dennis McKenna. Participants gathered for a weekend to share in the first hand knowledge from the pioneer of consciousness. Specializing in ethnobontany, Dennis touched on a multiplicity of topics including the past, present and future of plant medicines. A Visionary Salon united Alex, Allyson and Dennis for a live Q&A, focused on the origins of the imagination followed, providing the opportunity to further expand on concepts and ideas.
Thank you Dennis McKenna for unforgettable weekend filled with cutting edge scientific insight and wisdom. Experience the brilliance of Dennis through his book,
The Brotherhood of the Screaming Abyss
; a chronicle of the adventures of Dennis, and his brother, Terence McKenna.