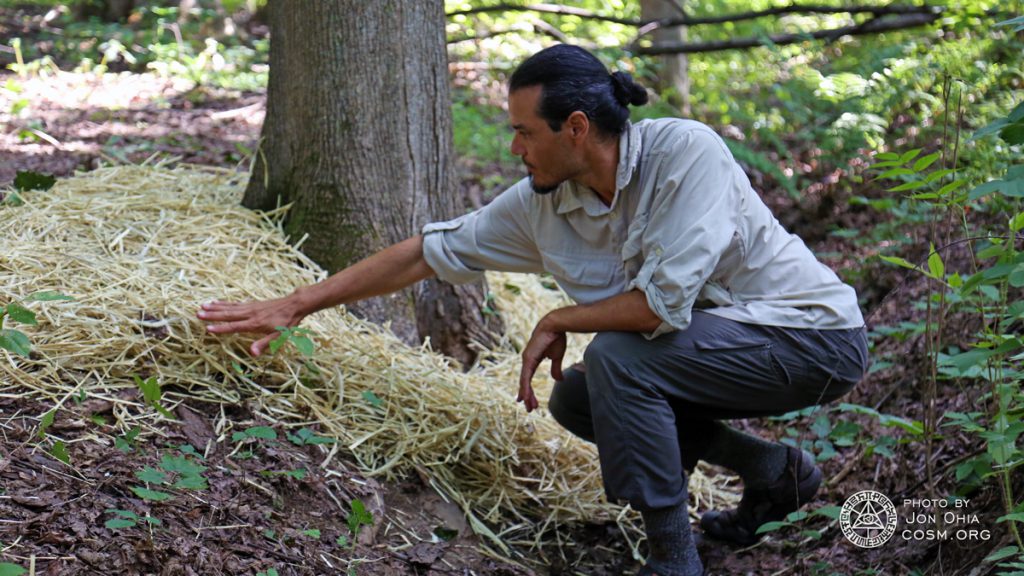 You may have seen his sprawling, crop circle-esque geometries on beaches around the globe - artist, Andrés Amador, creates massive transient spectacles with simple tools and all natural inspiration. Internationally renowned for impermanent works of art created from the environment, he recently added his mystic touch to CoSM's Wisdom trail.

Working with hay as the medium, Andrés allowed the elements to be his guide, transforming the space into a display of organic twists and curves. The completed work visually represented a world typically hidden from view; the rooted interconnectedness of trees.
With impermanence at the cornerstone of his work, this CoSMic contribution will eventually be swallowed into the belly of the forest. Though the visual may only be temporary, his message is powerful, portraying the underground mycelial web of intelligence that is underfoot as we walk through the woods.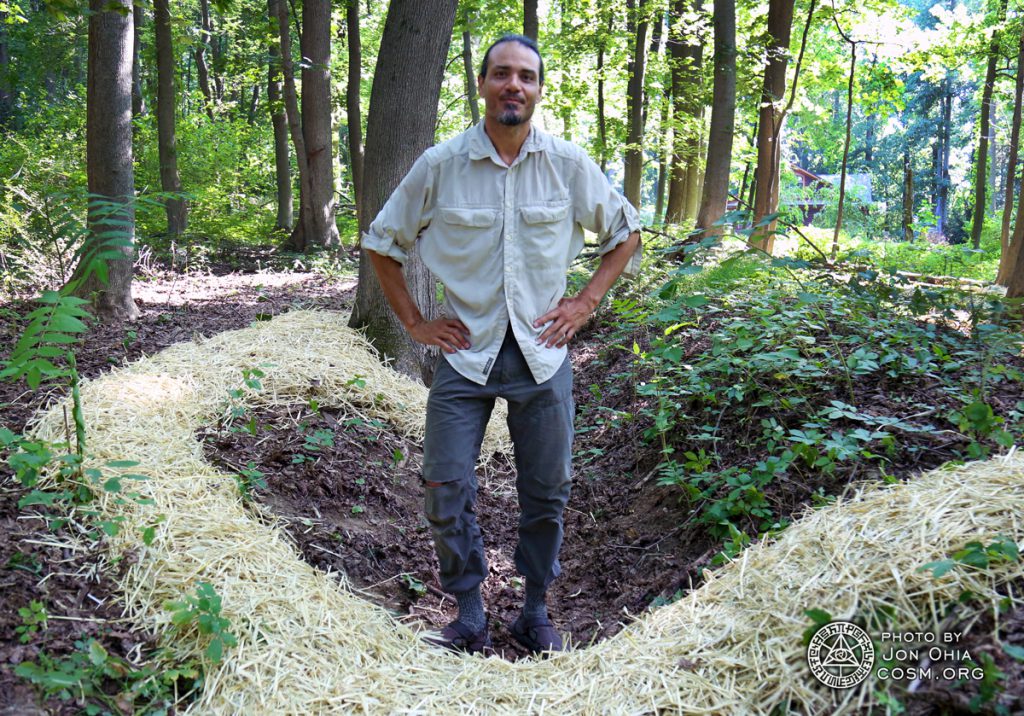 Thank you to Andrés for taking the time to add your artistic flare to the CoSM terrain.
For more information on this extraordinary individual, be sure to check out his
website
.