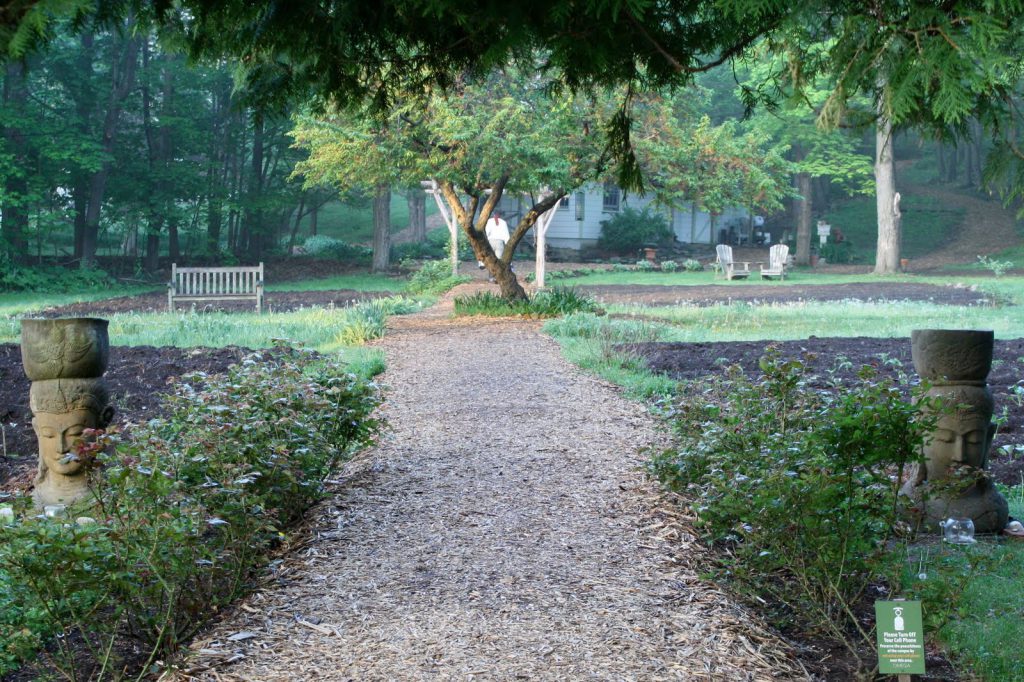 Join us for the first time. Join us again. Take your art to a new level and take with you touchstones for works of art to come. Omega Institute is the place for artists of all-levels of ability to come together and 
GET OUR ART ON
! Gift yourself with the activity that nurtures your creative soul. You know you want to be with us for five days filled of art and love that you will not forget.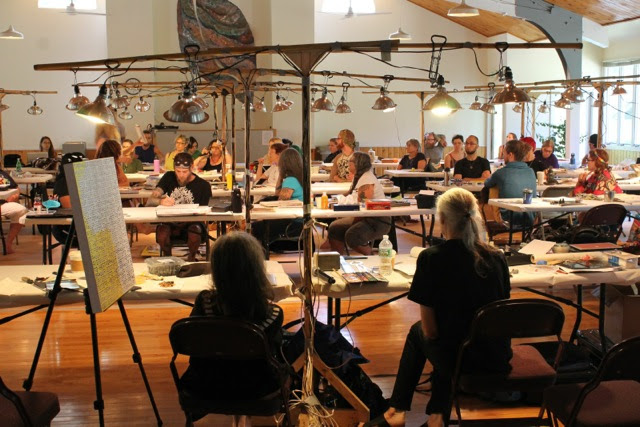 Through illustrated talks, vision practices, and group interaction, we empower the process of bringing our heart's iconography to outer form and examine the worldwide visionary art movement.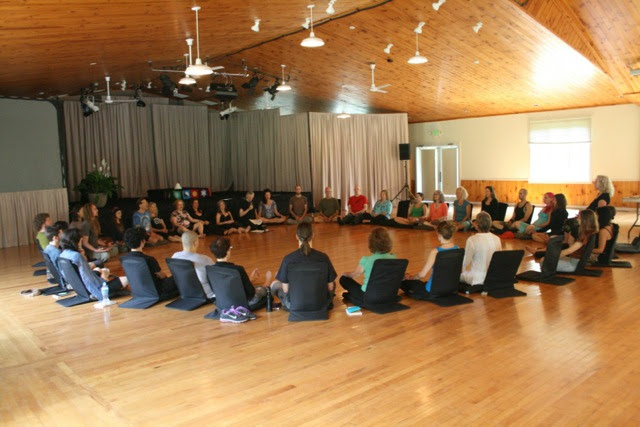 Using guided imagery, meditation, shamanic ascent, and love model chakra drawings of body and soul, we open the doors of the imagination to the theater of revelation. Utilizing basic materials such as graphite, colored pencils, pastels, and watercolors, we commit mental pictures to paper and discuss the aesthetic dimension of our mystical experiences.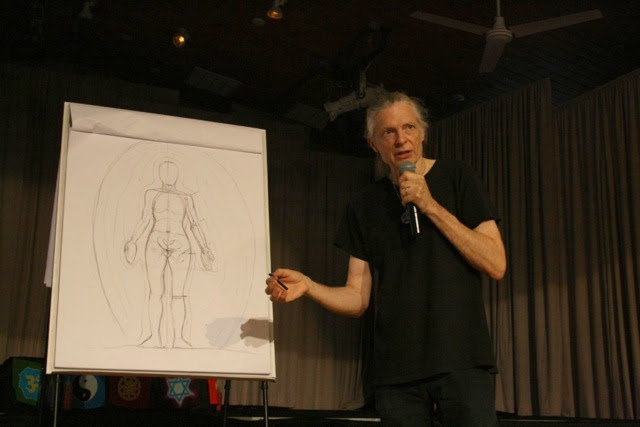 Learn how to draw the face and figure.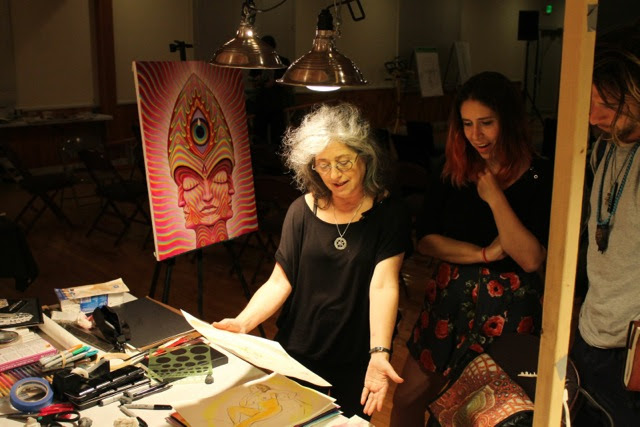 Explore art as a spiritual path and art as a career, address technical concerns, and define your creative goals. Re-enter the charged vortex where we will empower each other toward breakthroughs in our artwork. Immerse in your passion within a supportive community of artists to vision and create and express.
Arrive Sunday evening, July 21; depart Friday afternoon, July 26. CoSM Barbecue for Omega Class to follow on Friday evening, July 26. Tour Entheon with A&A.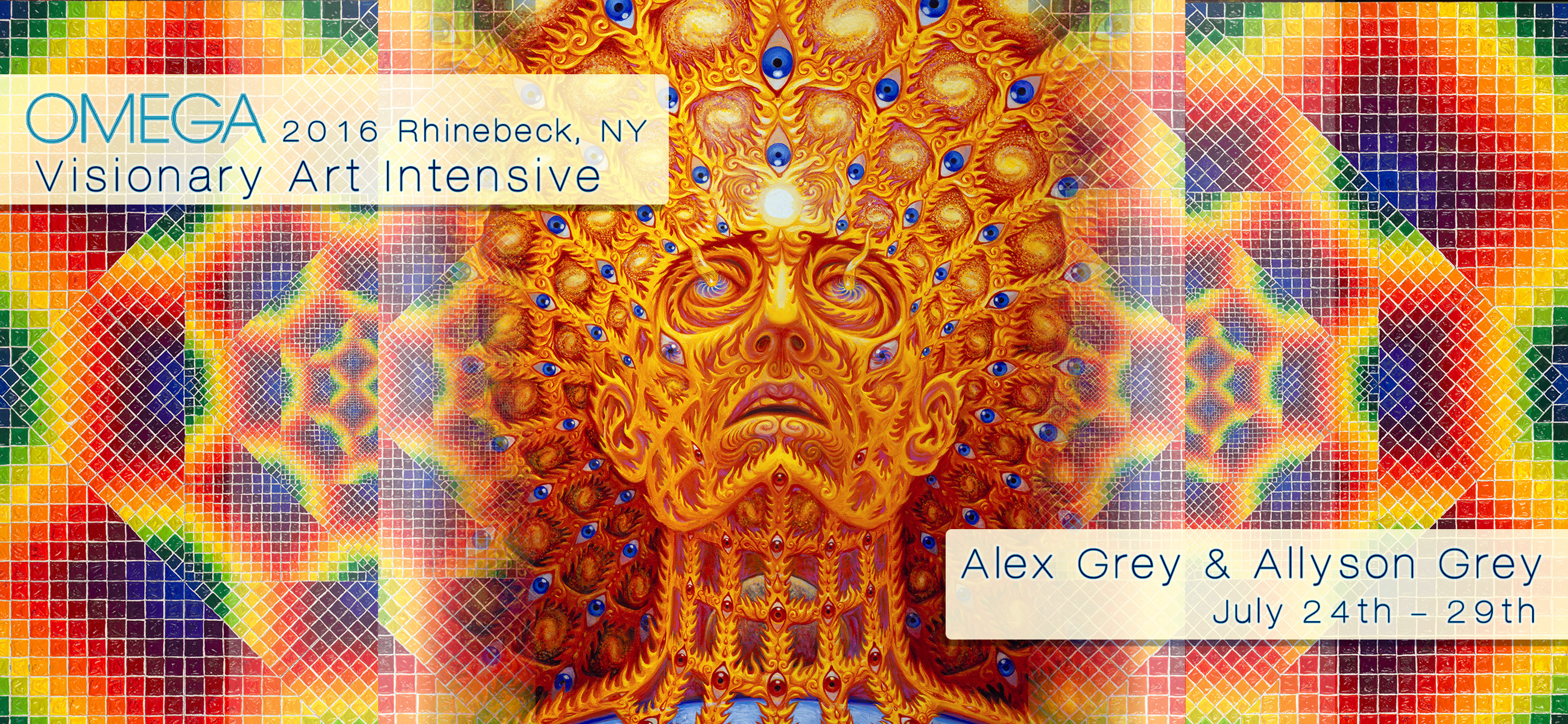 5-DAY VISIONARY ART INTENSIVE @ OMEGA INSTITUTE
with ALEX & ALLYSON
Register at 
eomega.org
Save